Our first blizzard in New York was a very exciting event. Everything was beautiful and white and we were on holiday. The second one was not so exciting, apart from the fact that it kept Lillian with us for a day longer. Which is the kind of thing that brings a whole different kind of excitement — especially for Lillian who spent some very long hours in various airports between here and New Zealand! And not to mention all the phone calls trying to sort stuff out. But I digress.
I've come to realise that snow like they get here can make life pretty difficult. Getting around can be tricky (especially when politics is involved), and the mess is something else. Snow gets piled on the side of the sidewalk and trash doesn't always get picked up in a timely manner. People don't care about litter, so you get soggy litter and cigarette butts covering snow. Add in a few yellow patches for good measure!
In the pictures I have here the snow is really pretty and white because it had snowed the previous night. And after the snow it started raining. Ice cold rain that freezes as it lands on stuff. It even gives gargoyles ice beards, but I'm afraid I don't have a photo of that!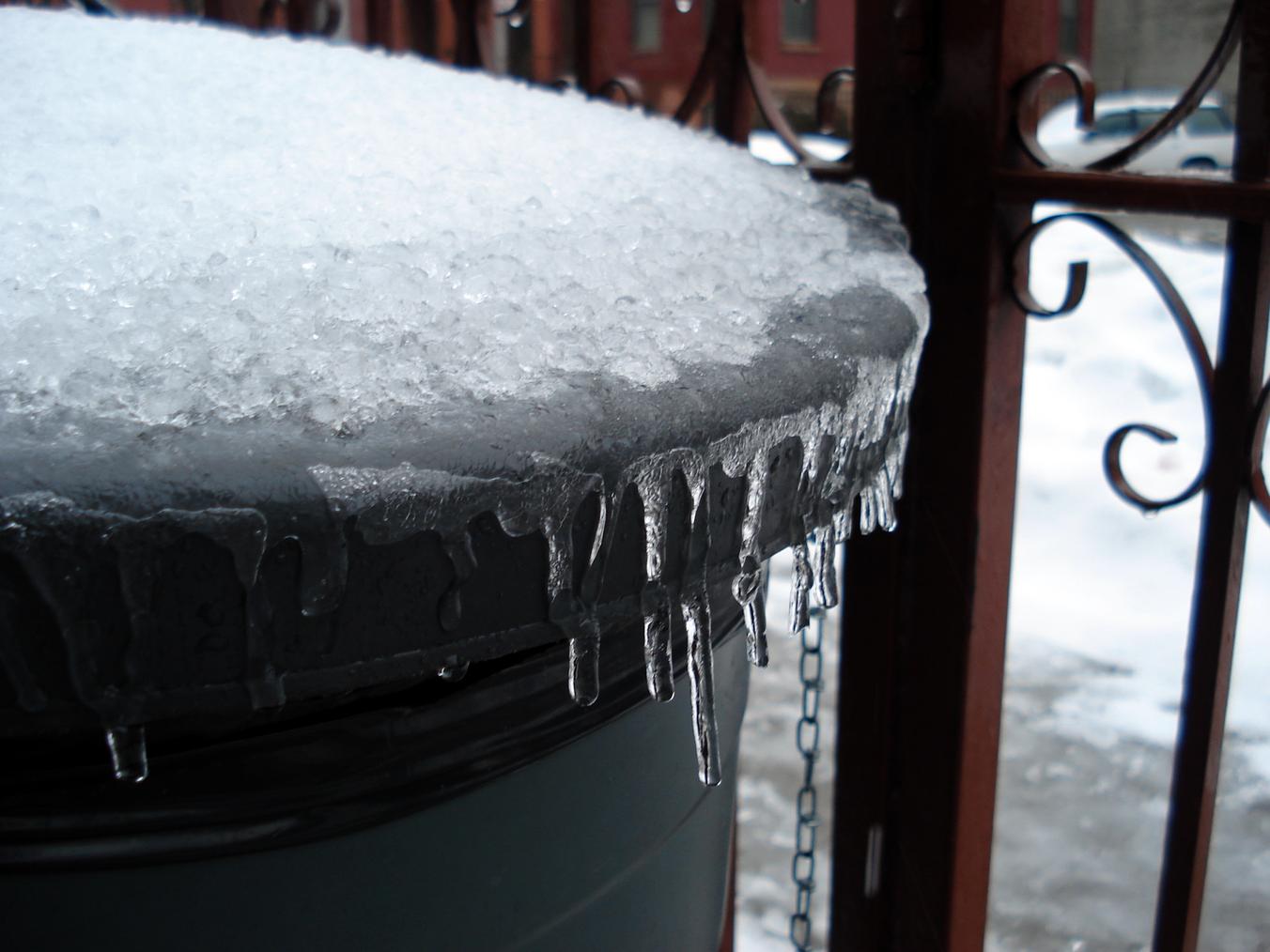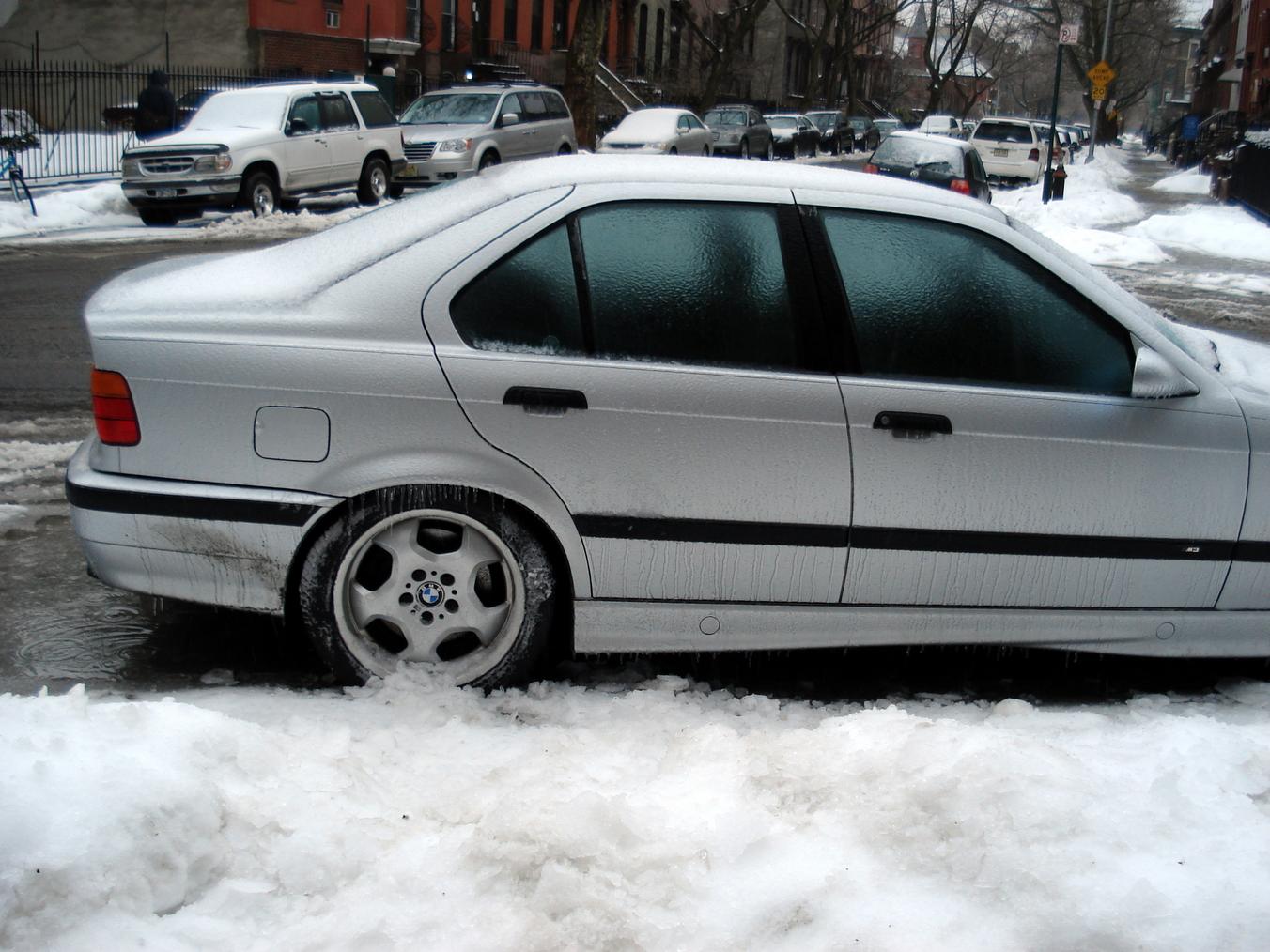 And then everything turns to slippery, frozen slush!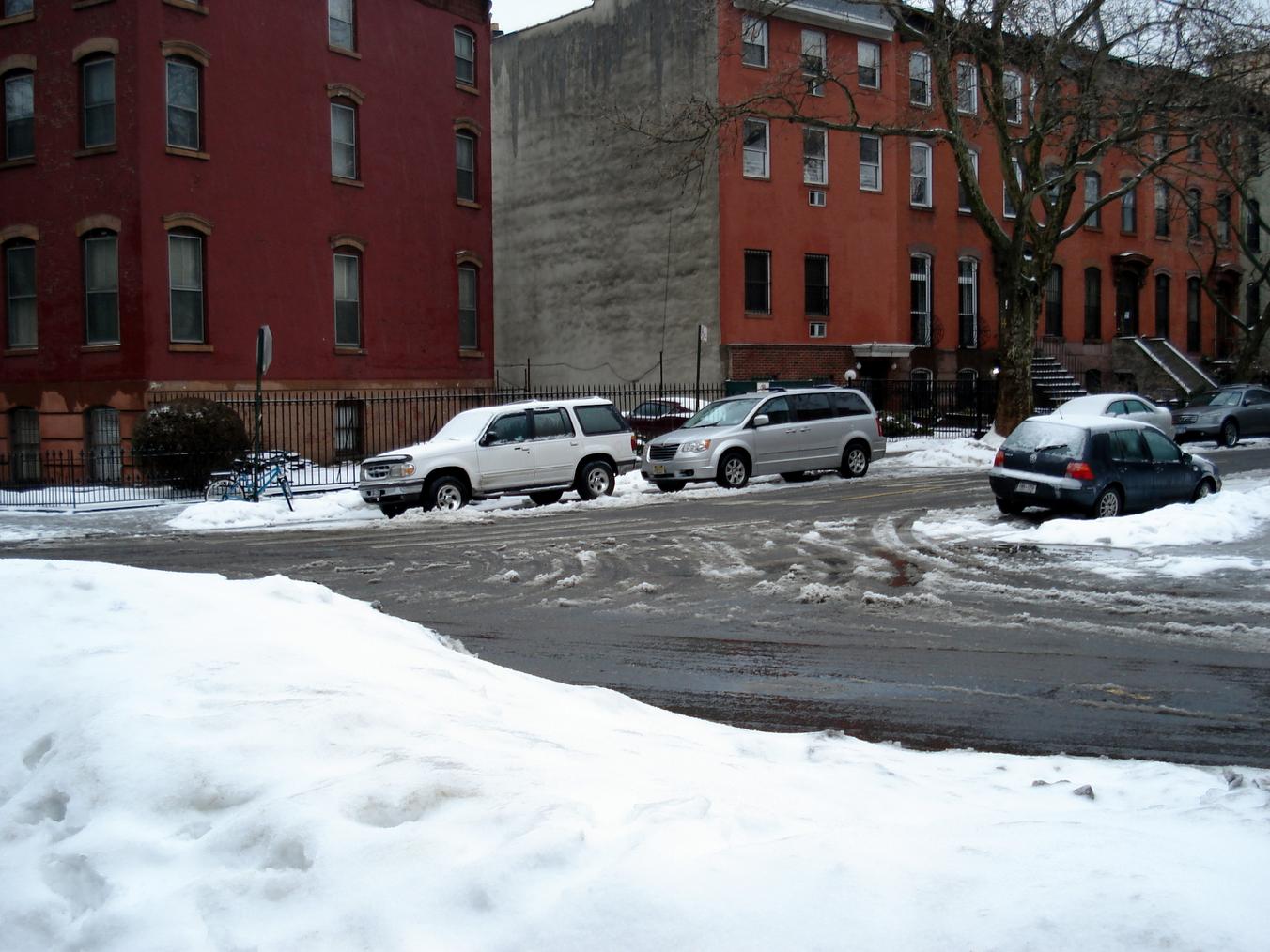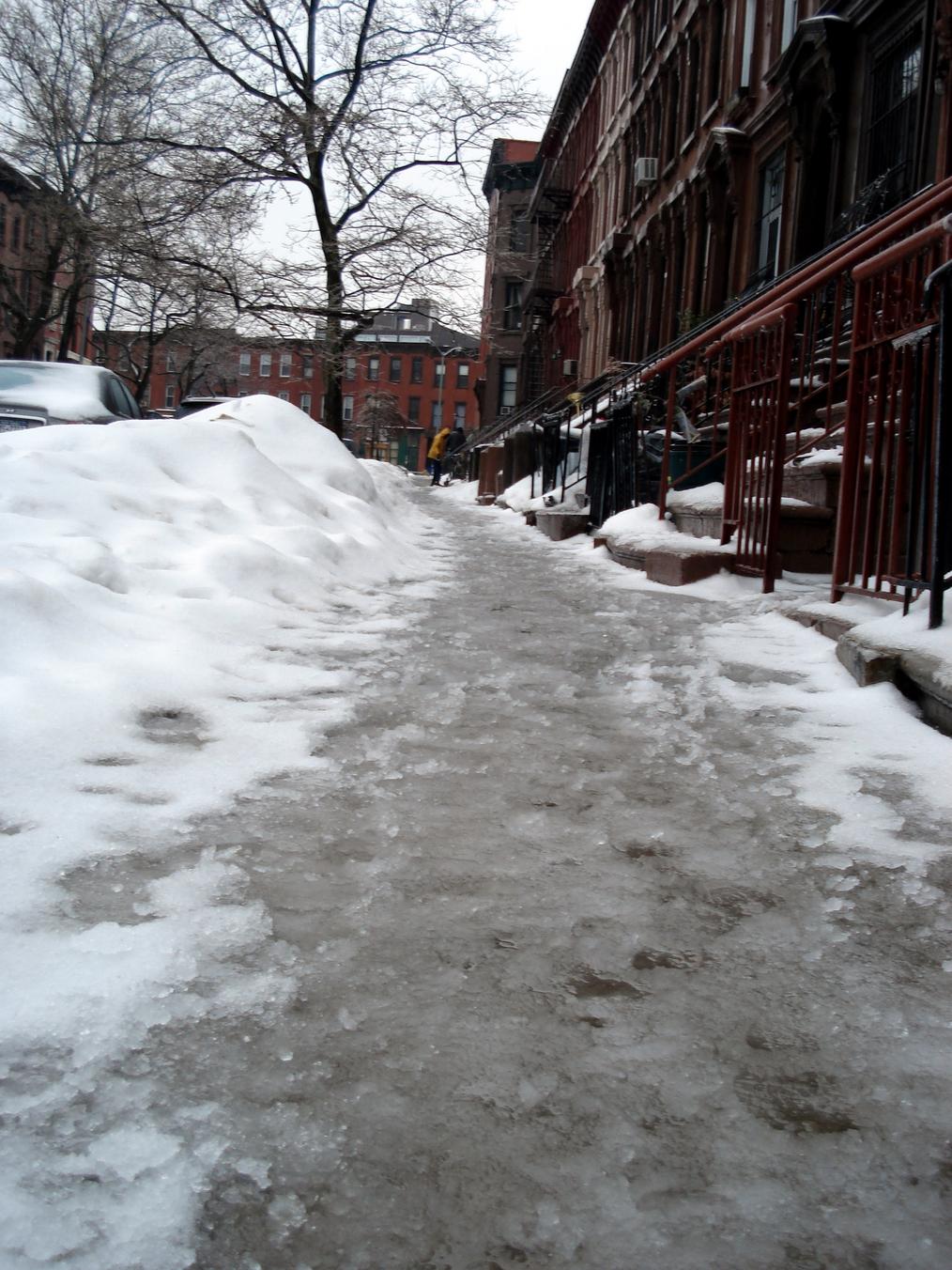 But at least when it rains, some of the snow melts. And when you get a sunny day after that, you are so thankful that it's easy to get around again and that I don't have to try to push a stroller through the slush! On the whole, winter days here are usually sunny and crisp, so at least the slush is not a continual affair.
Right now it's -13 degrees Celsius outside. The high today is predicted to reach -7 degrees Celsius, and the snow is coming again tonight with rain predicted for Wednesday. The world is full of patterns and cycles, and it's good to remember that winter is part of a cycle too — spring will come!