When I realised that we have rain forecast for most of this past week, I wondered how on earth I was going to entertain two busy little people indoors? But then I just googled 'rainy day activities with preschoolers' and it comes up with a list of stuff to do that will keep you occupied almost all winter. Unless you have a winter like the Christchurch folks have just been through (and are still in)… then you might run out of things to do.
I thought I'd do a photo post of some of the things we've been up to, and if you're stuck for ideas (and you're stuck in a rainy patch), it might wake up your ideas again. This is, naturally, pre-school age oriented because of where we're at in life! If you couldn't care less about rainy day activities with preschoolers, you can still enjoy the pictures. :-)
Marica was quite happy about the rain, because the rain gear we ordered for her online had just turned up (talk about perfect timing):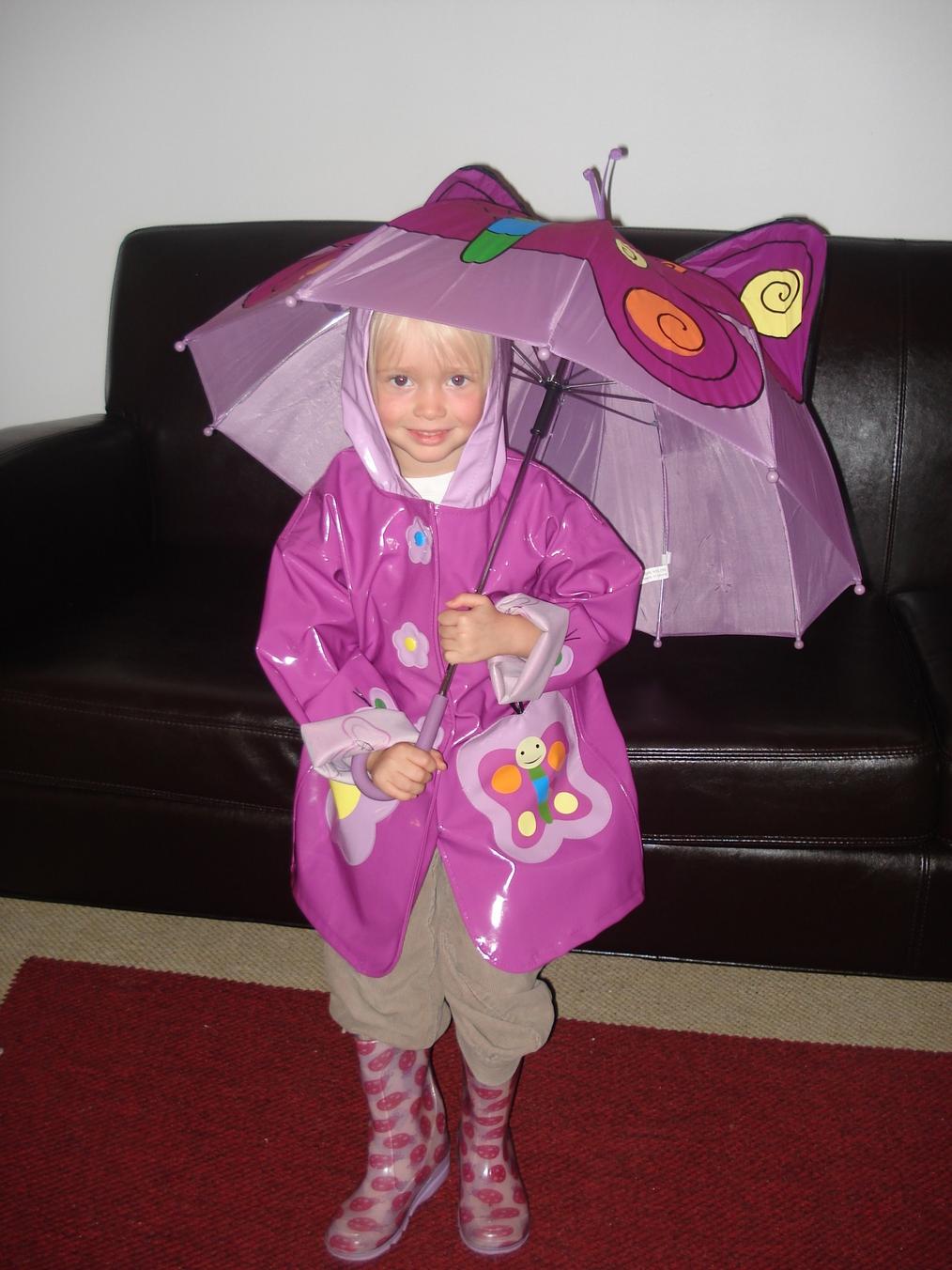 So of course, she had to go outside in the rain and play!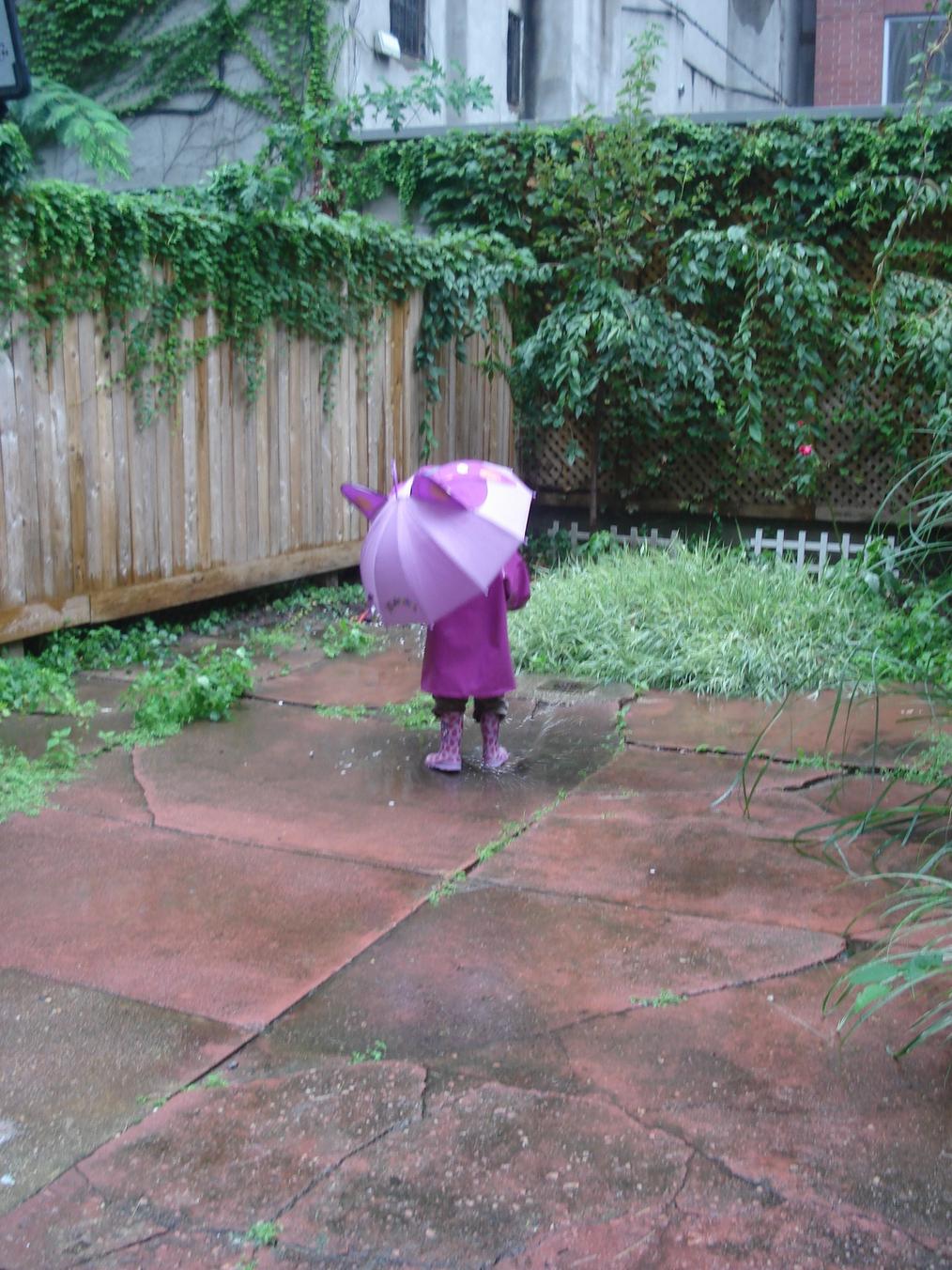 Building puzzles (I found this one brand new with the plastic wrapping still on at Goodwill for 2 bucks):
Reading books. Marica brings me a pile and we'll read them. The stage Esther is at makes her love touching the books and turning the pages, and she likes the rhythms of rhymes so much she'll pretty much dance to it!
Talking about dancing, put on some music and give the kids some ribbons to dance with. It will also help burn some energy that they can't go burn outside.
Another fun thing is to build forts. Then go have a picnic with them inside. (Sorry, no photos of these last 2 ideas!)
Playing with play dough and painting: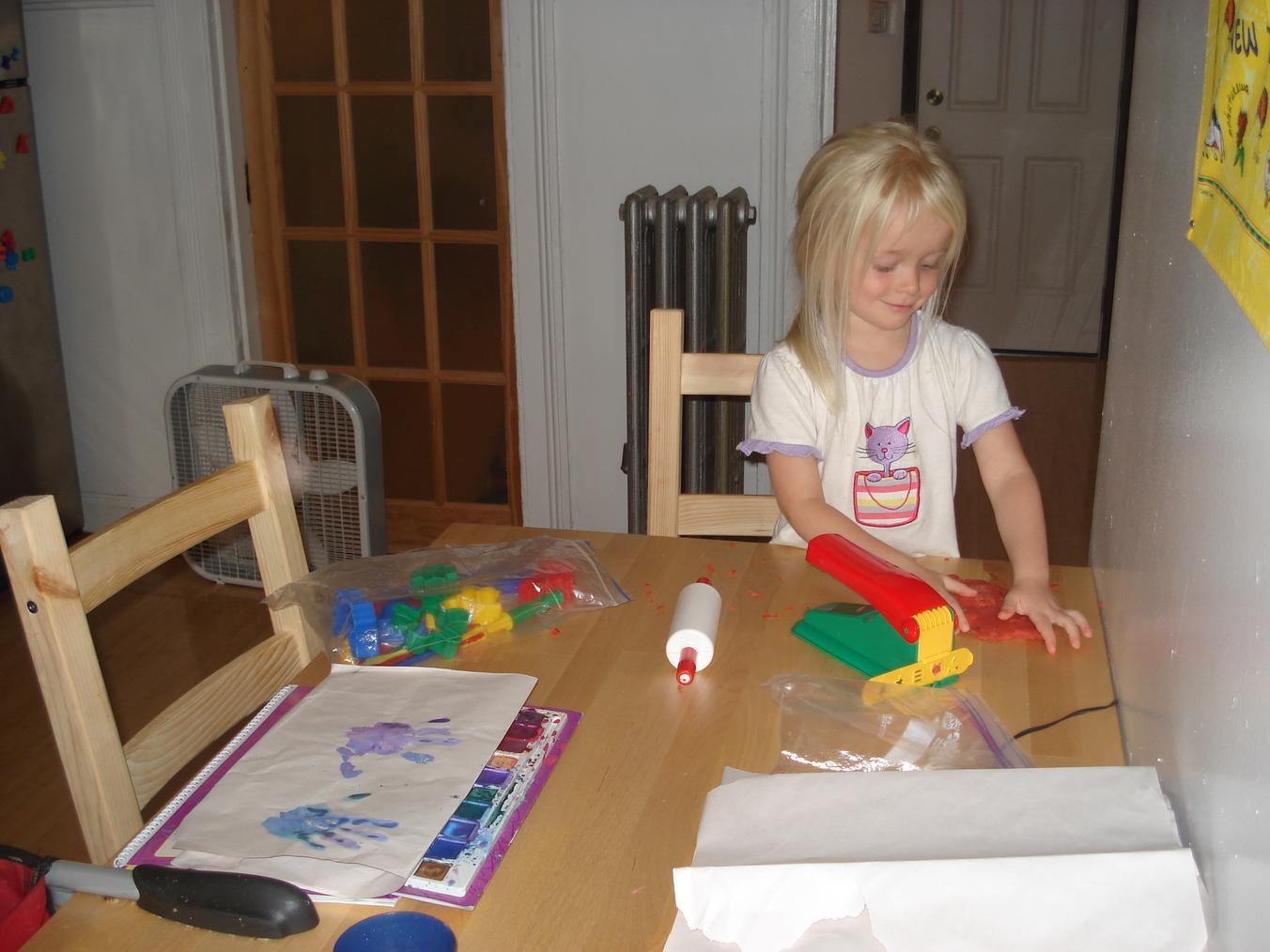 Pretend playing. The ideas are endless on this one. Doctor-doctor is a favourite around here. One time we played Mummies and Babies. And of course, Marica was the mummy and I was the baby. Marica took this photo!
Here we were playing weddings (Marica's idea). "Mamma, jy's die dominee. En Esther is die man, want sy het kort hare." ("Mum, you're the minister. And Esther's the man because she has short hair.") And later: "Mum! My husband wants to be a woman!" uh…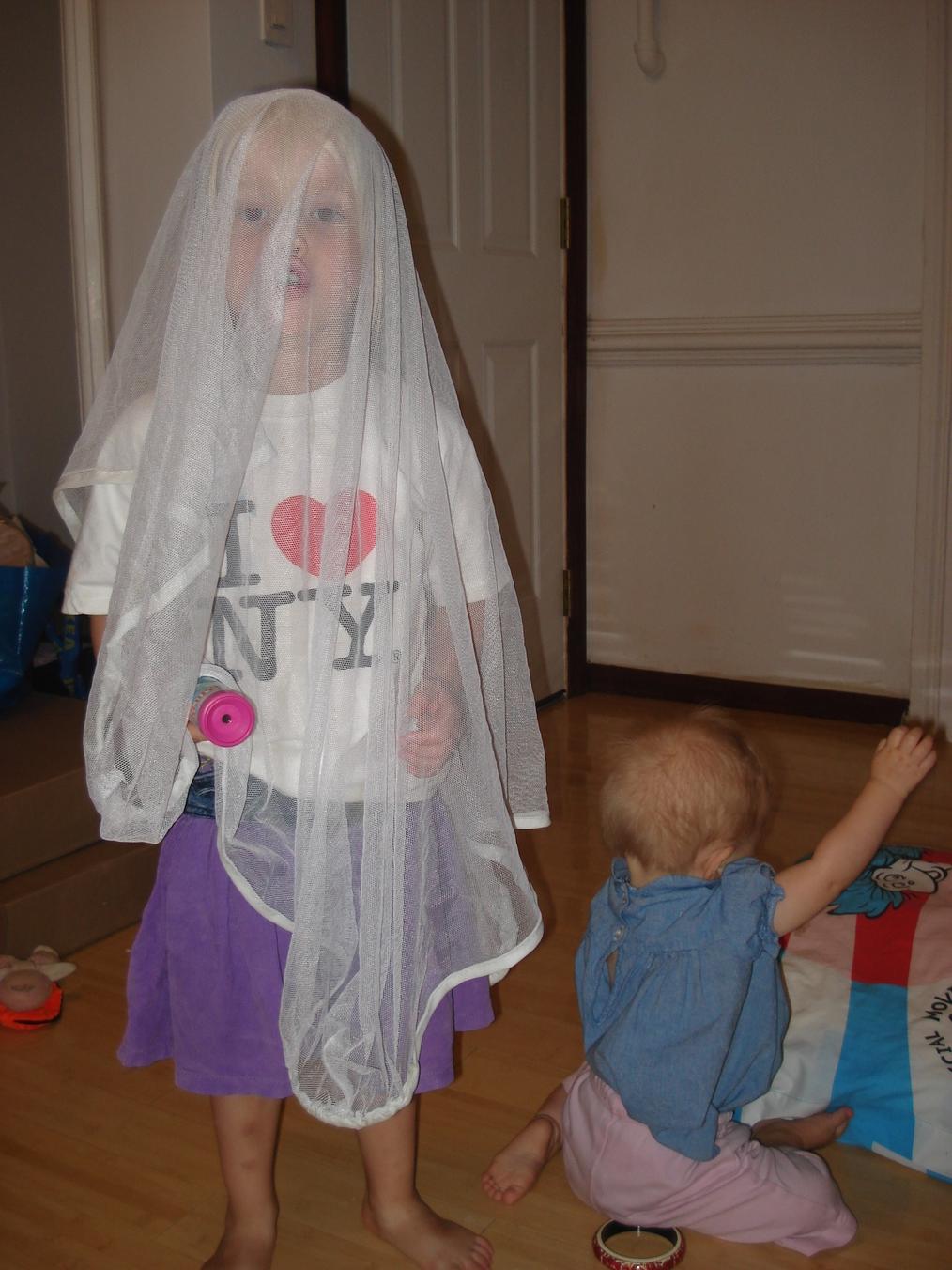 Kneeling for the blessing: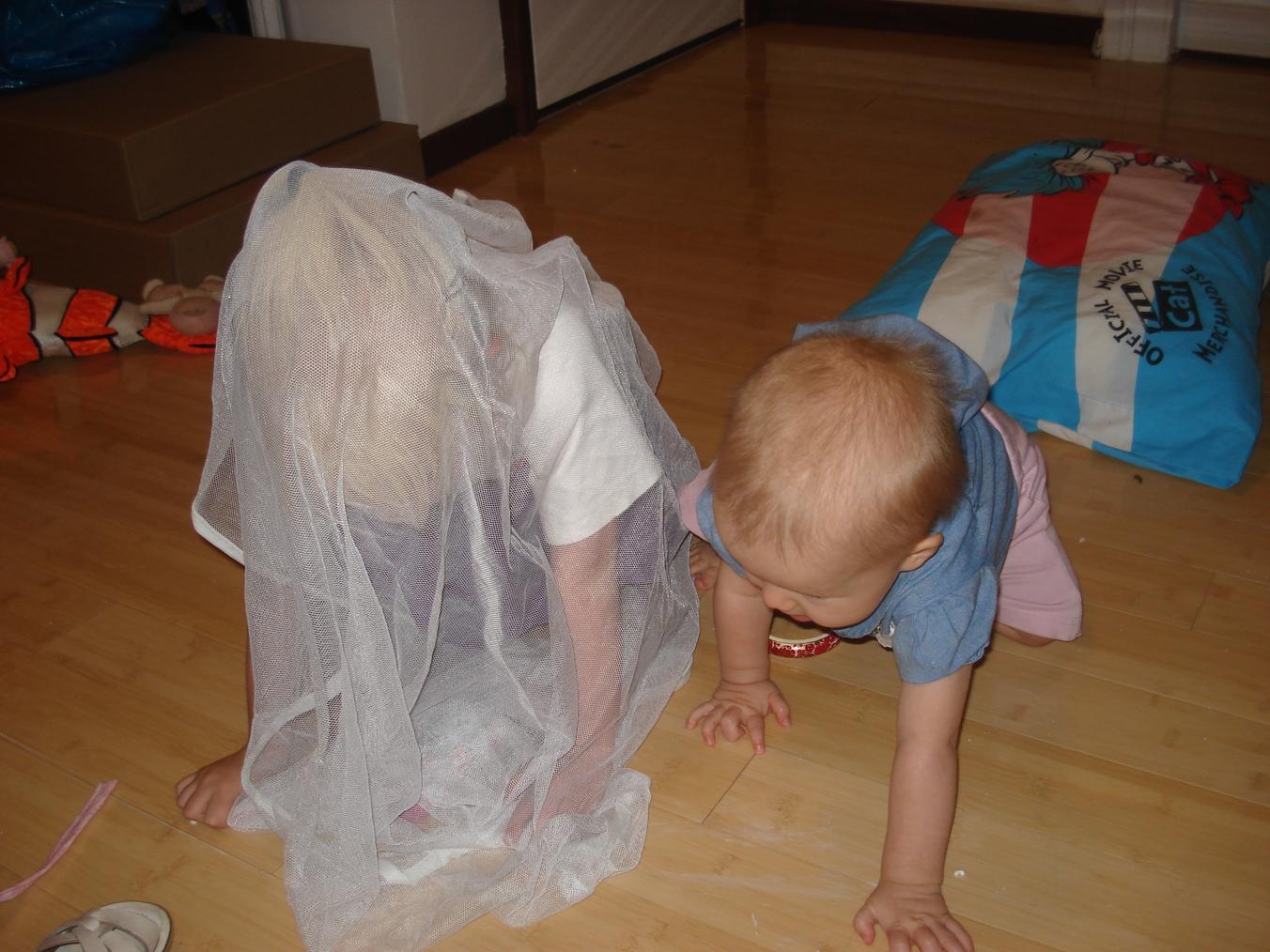 Tip out the toy box and let the kids remember what's at the bottom:
Give your camera to your kids. You'll realise that you have important things in your house that you never realised were photo-worthy! Marica loved going around the house taking pictures of everything (quite cool to see her perspective) and she loved looking at the pictures on the computer afterwards. The Heater:
Long baths can be quite fun too! Esther is now old enough to bath with Marica and is just loving it.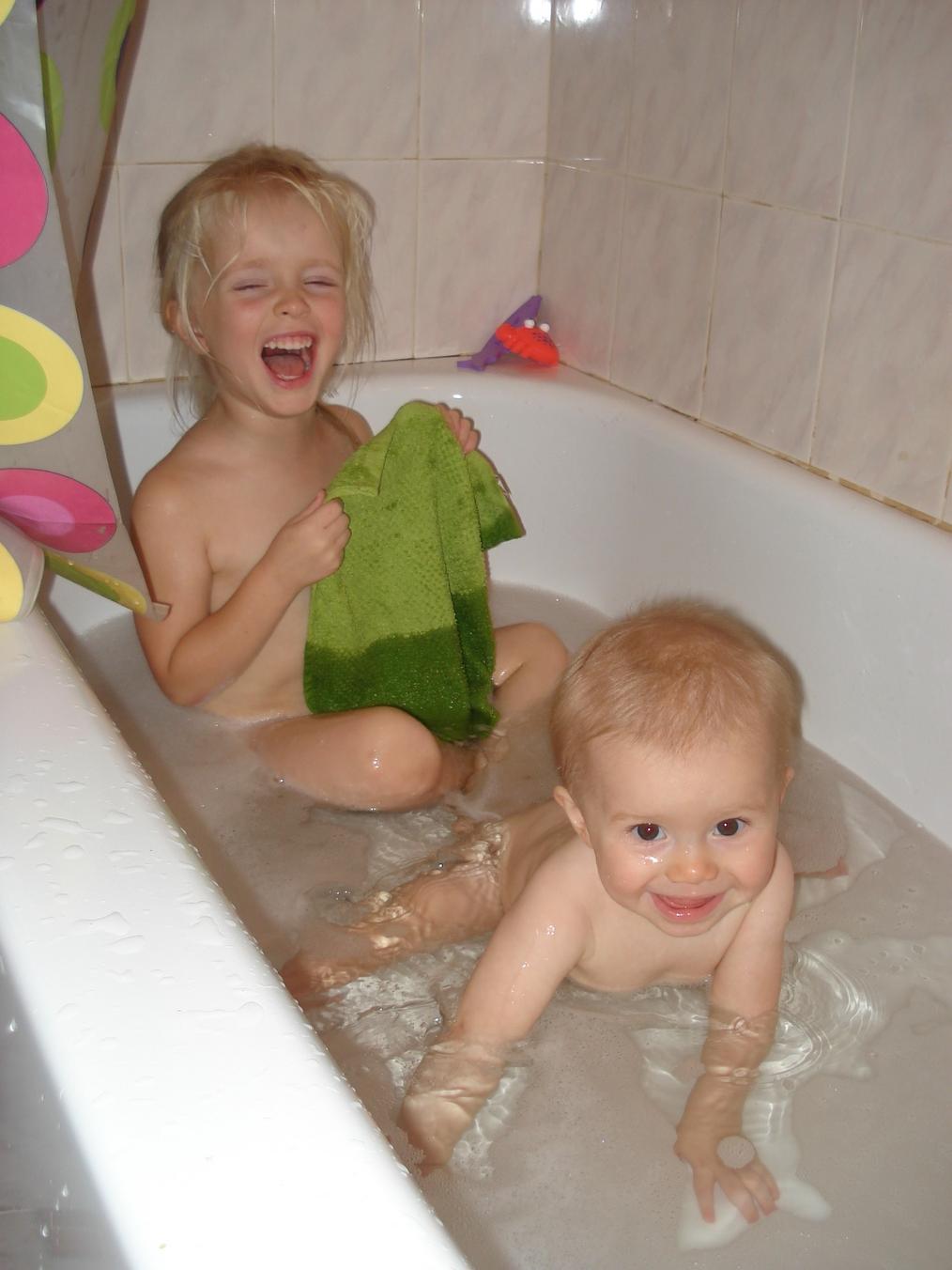 And of course, no rainy day is complete without some baking. I've taken to baking our own bread as I just can't stand the sweet vinegary taste of the bread here. It tastes so strong that it overpowers anything you put on your bread. Blech. Home-made bread is cheap, remarkably easy, and kids love helping with it. If you want to try baking your own bread and need some good recipes, check out the link on our blogroll for The Frugal Girl and find some of her 'Wednesday baking' recipes. I haven't come across a bad one yet!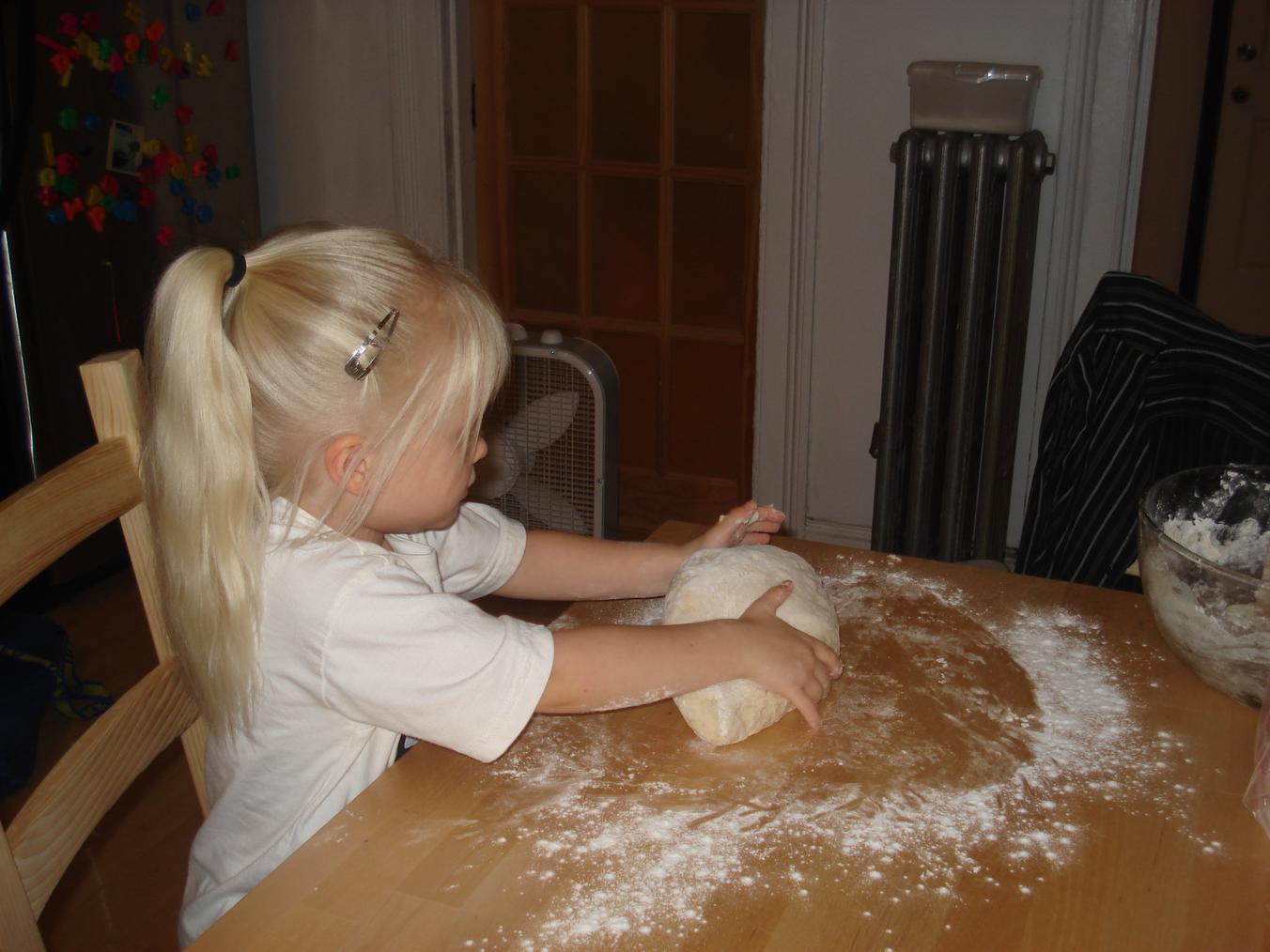 Then, as you enjoy your warm home baking, don't forget to have a cup of hot chocolate too! Or maybe do the hot chocolate while reading a book, just don't forget the hot chocolate. :-)