Advent is such a great time of the year. It's filled with the anticipation of Christmas, warm kitchens overflowing with delicious smells, Christmas crafts, Christmas music playing in the background, parties, friends… (and it's unfortunately also filled with busyness, usually mostly my own doing!).
Our Advent and Christmas celebrations started early in December with a lot of baking and preparations for the annual co-op entrepreneurial fair, where Marica and Esther both sold things. Marica sold gingerbread men, popcorn and marshmallows with chocolate and brownies. She made everything herself, but I helped a bit with the gingerbread men. Esther sold cards that she had made, and a few that the rest of us had made. They were very pretty! Both girls did quite well out of it.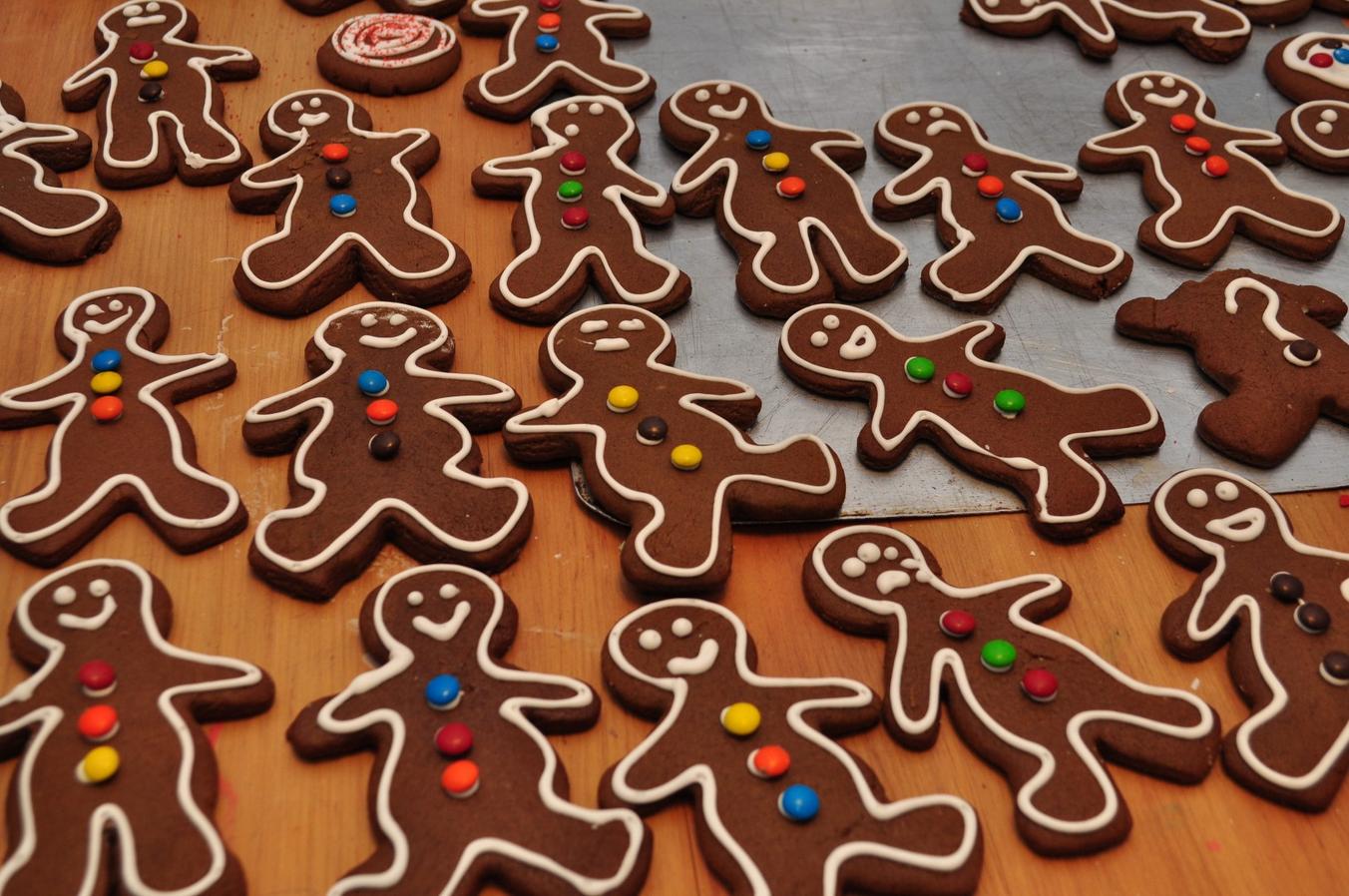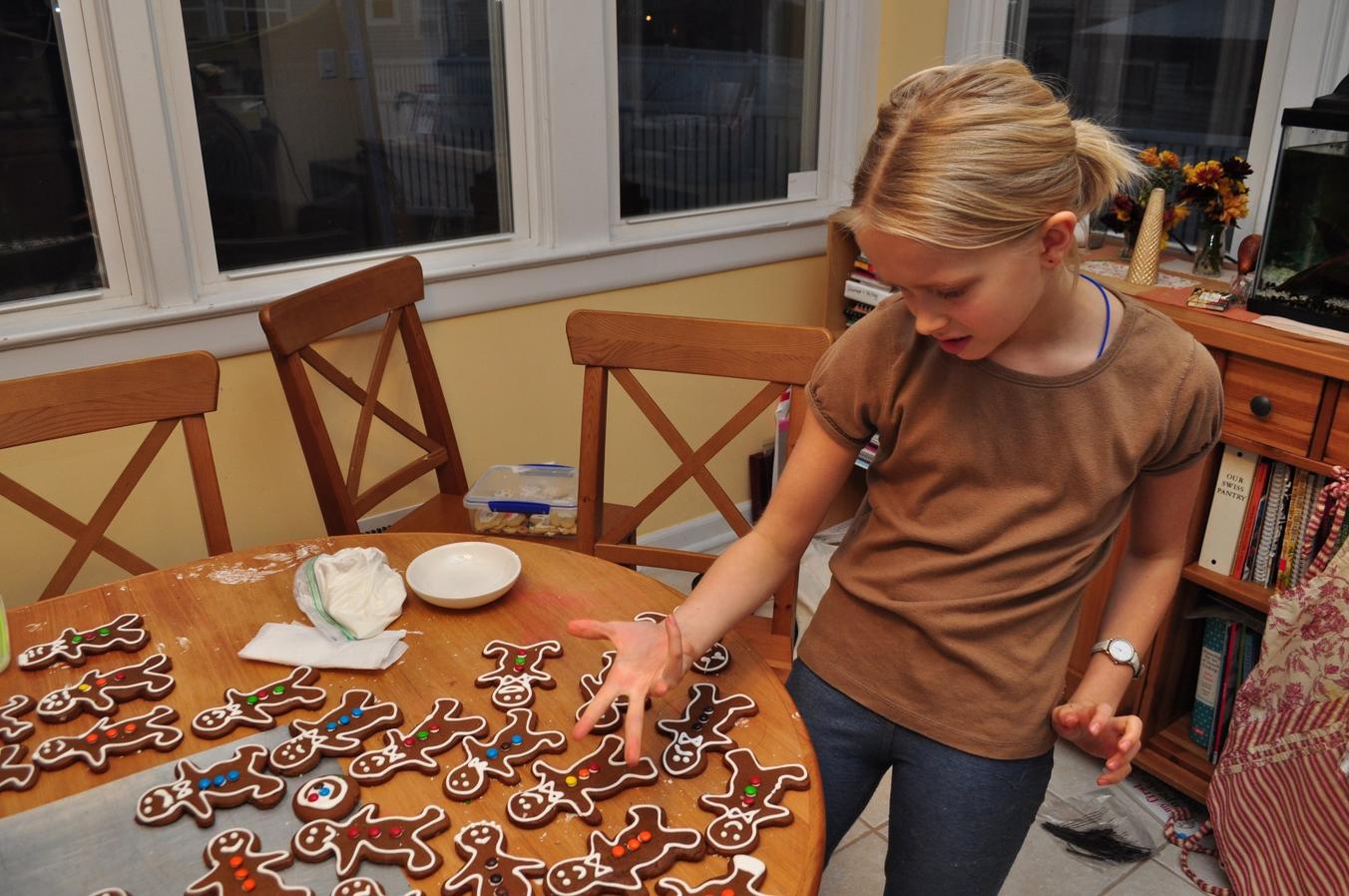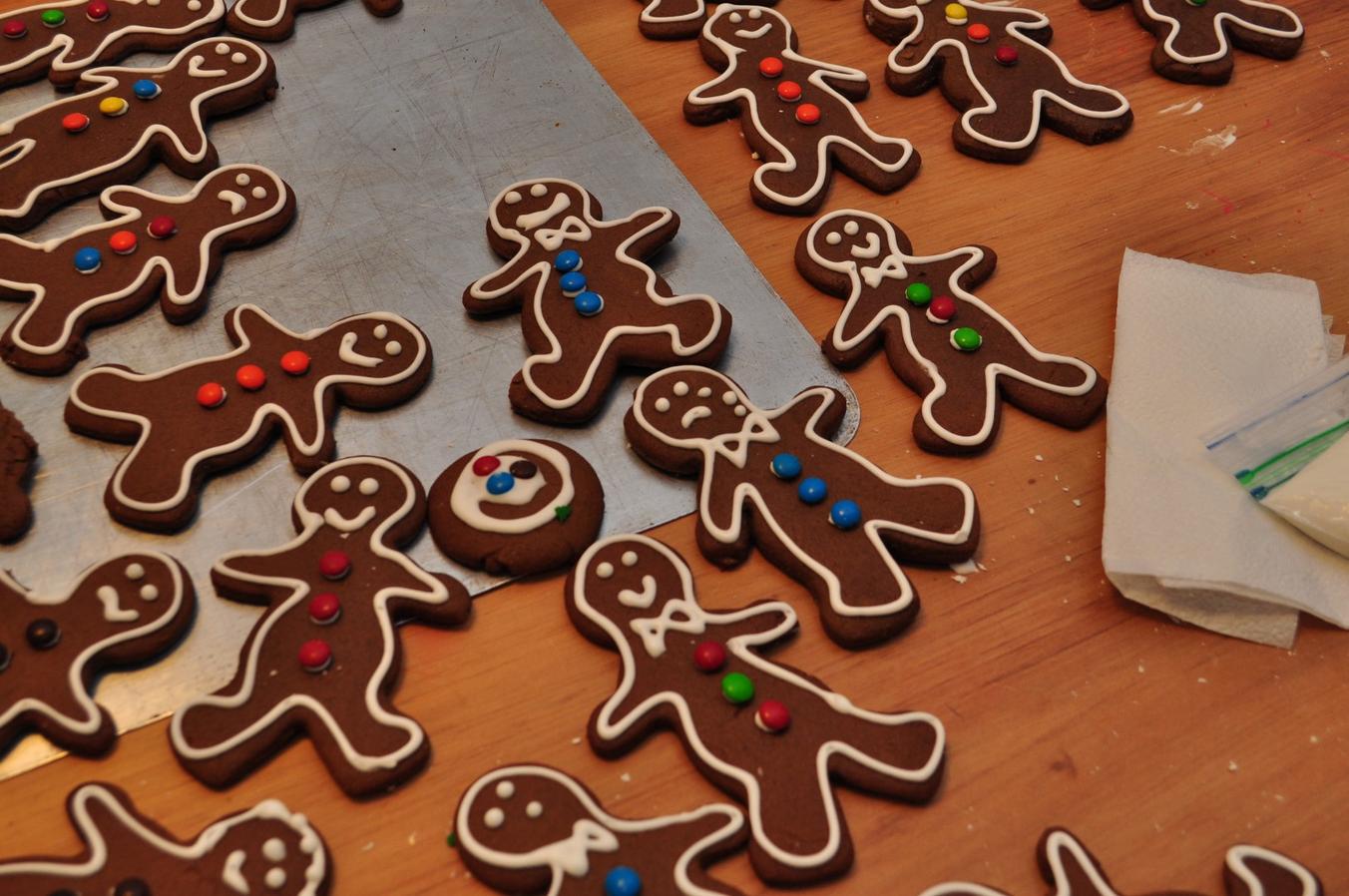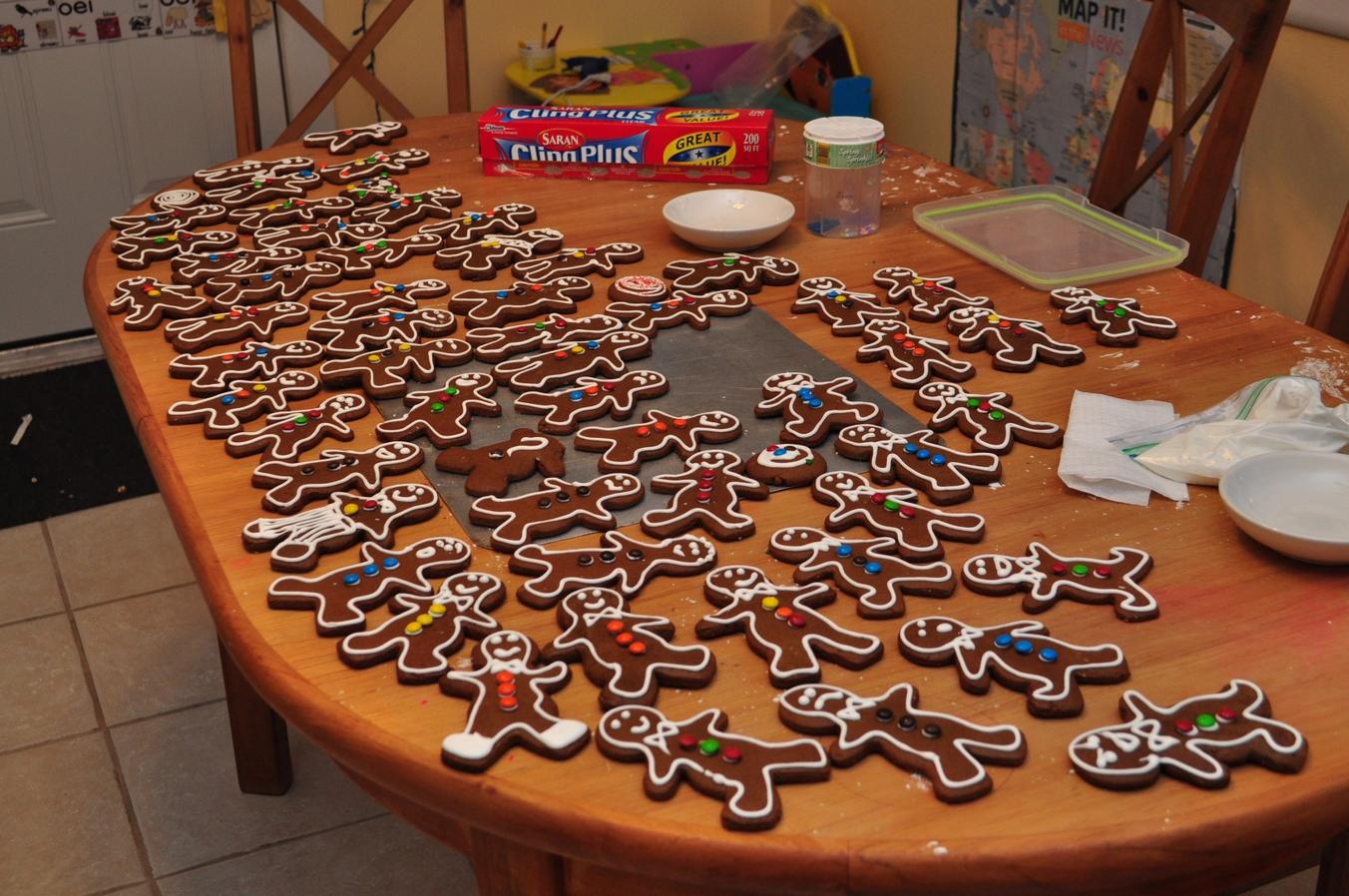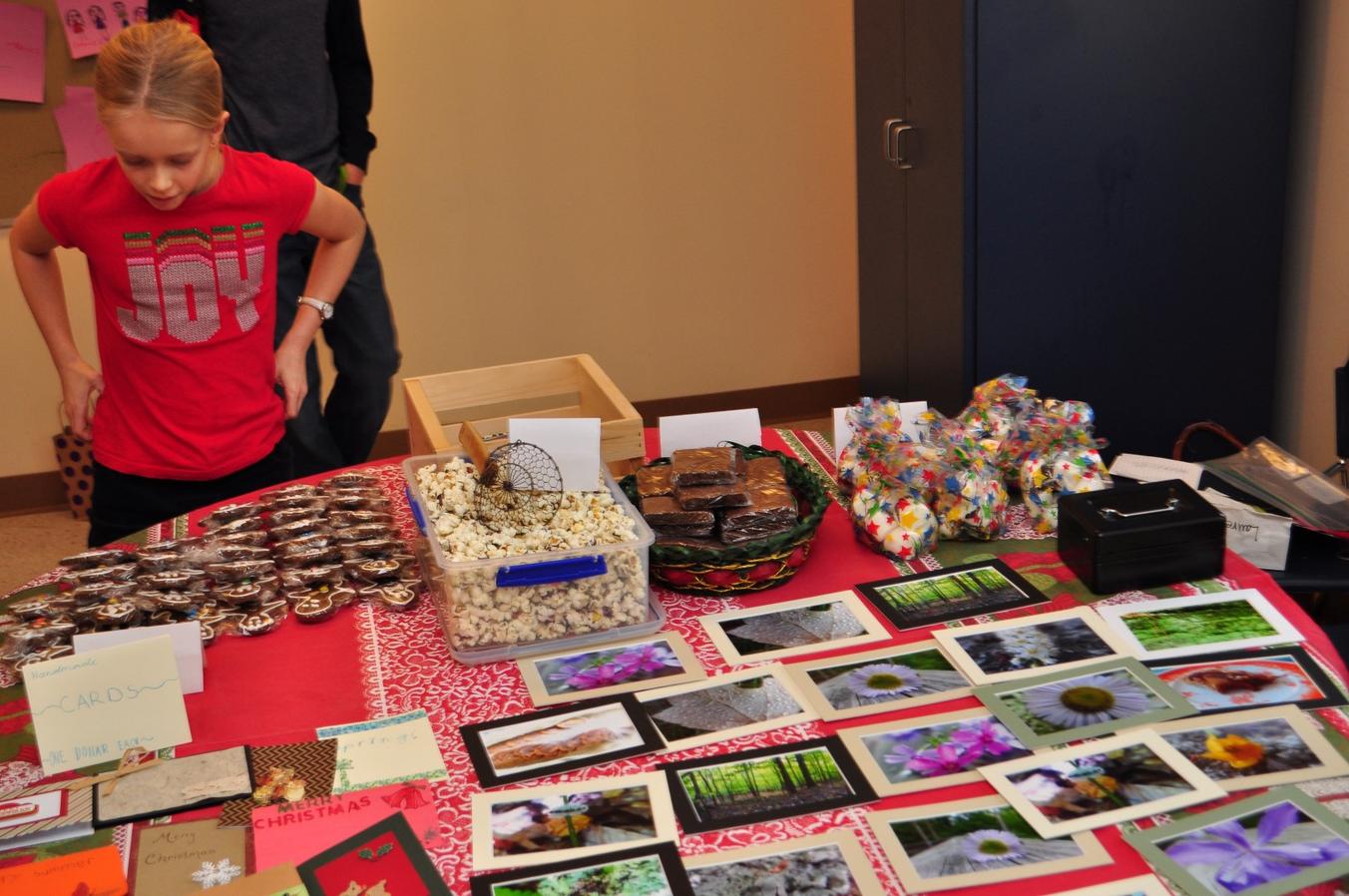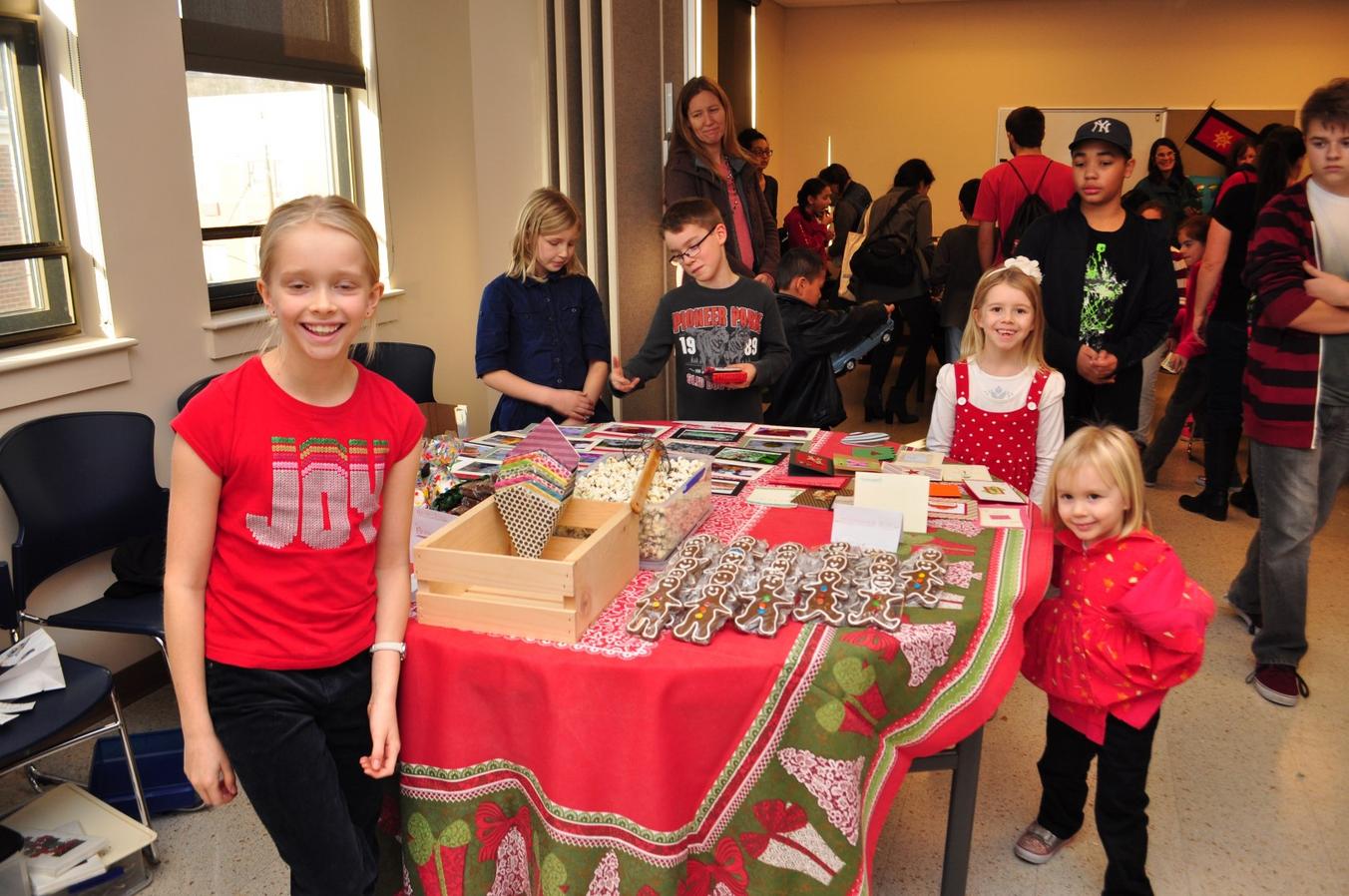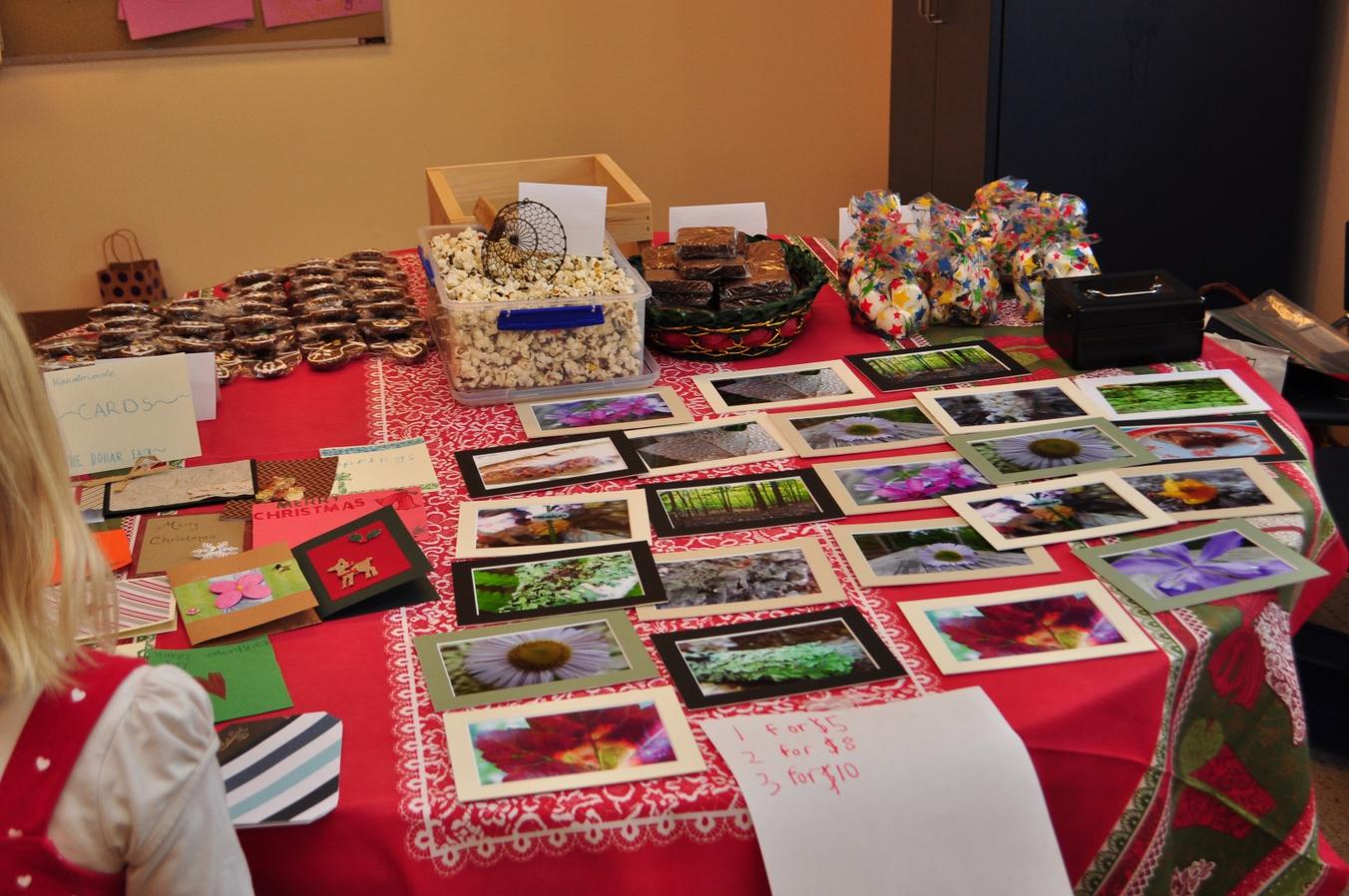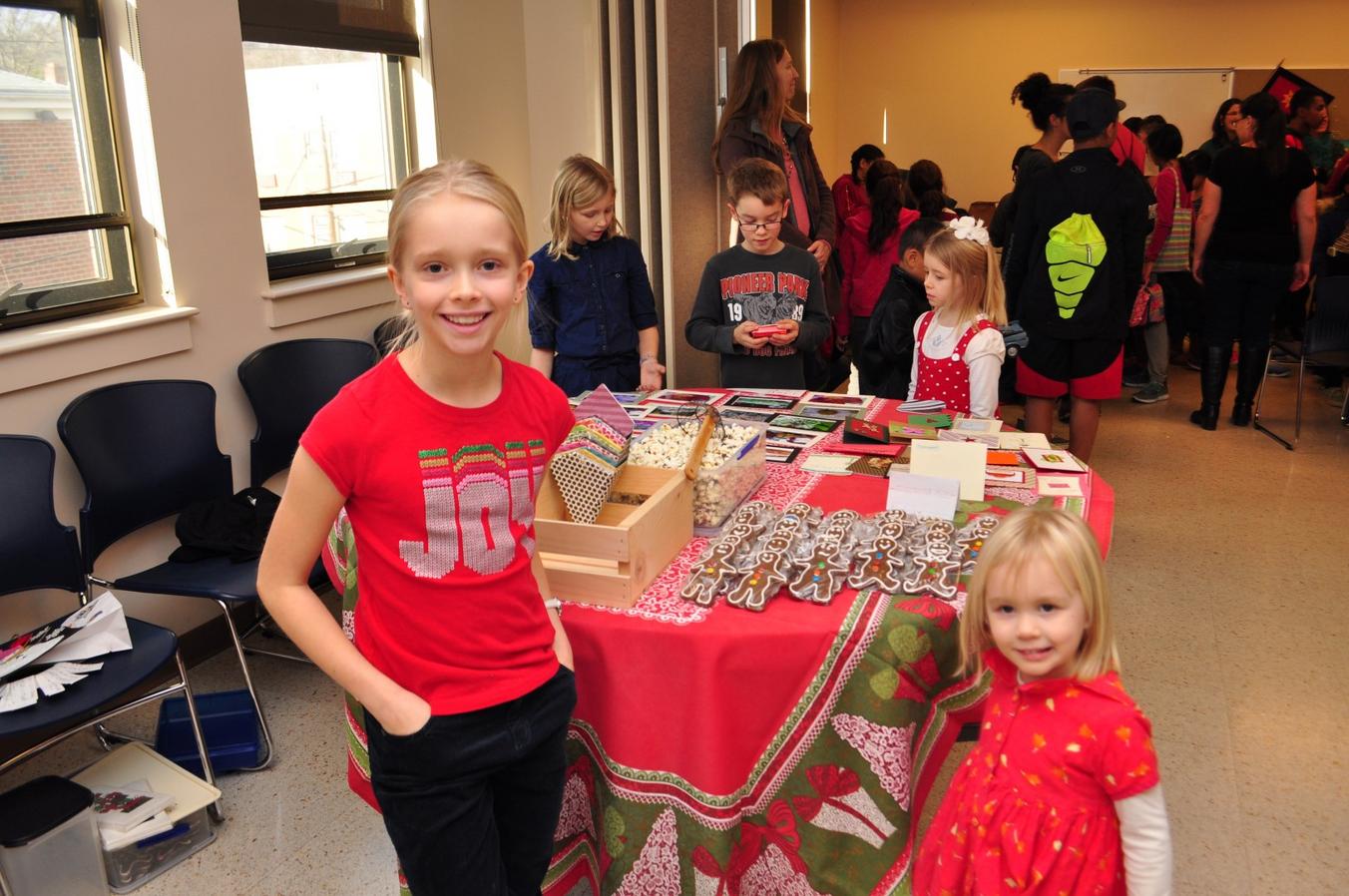 We also had our usual tradition of giving the girls an Advent gift on each Sunday leading up to Christmas. We do it with our Sunday night dinner, which is usually a pretty simple affair after a busy day at church. But even simple food is fun with candles, right?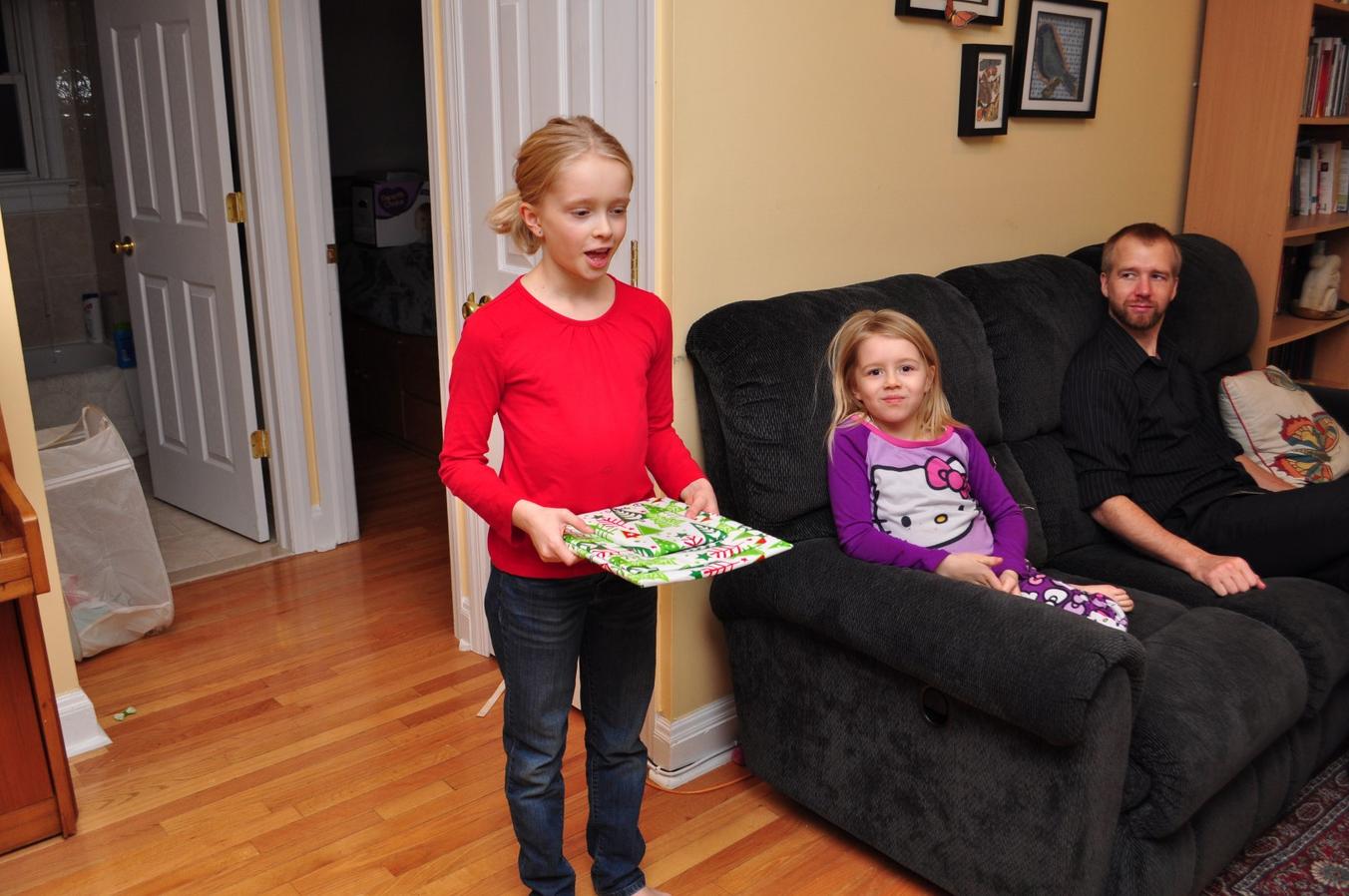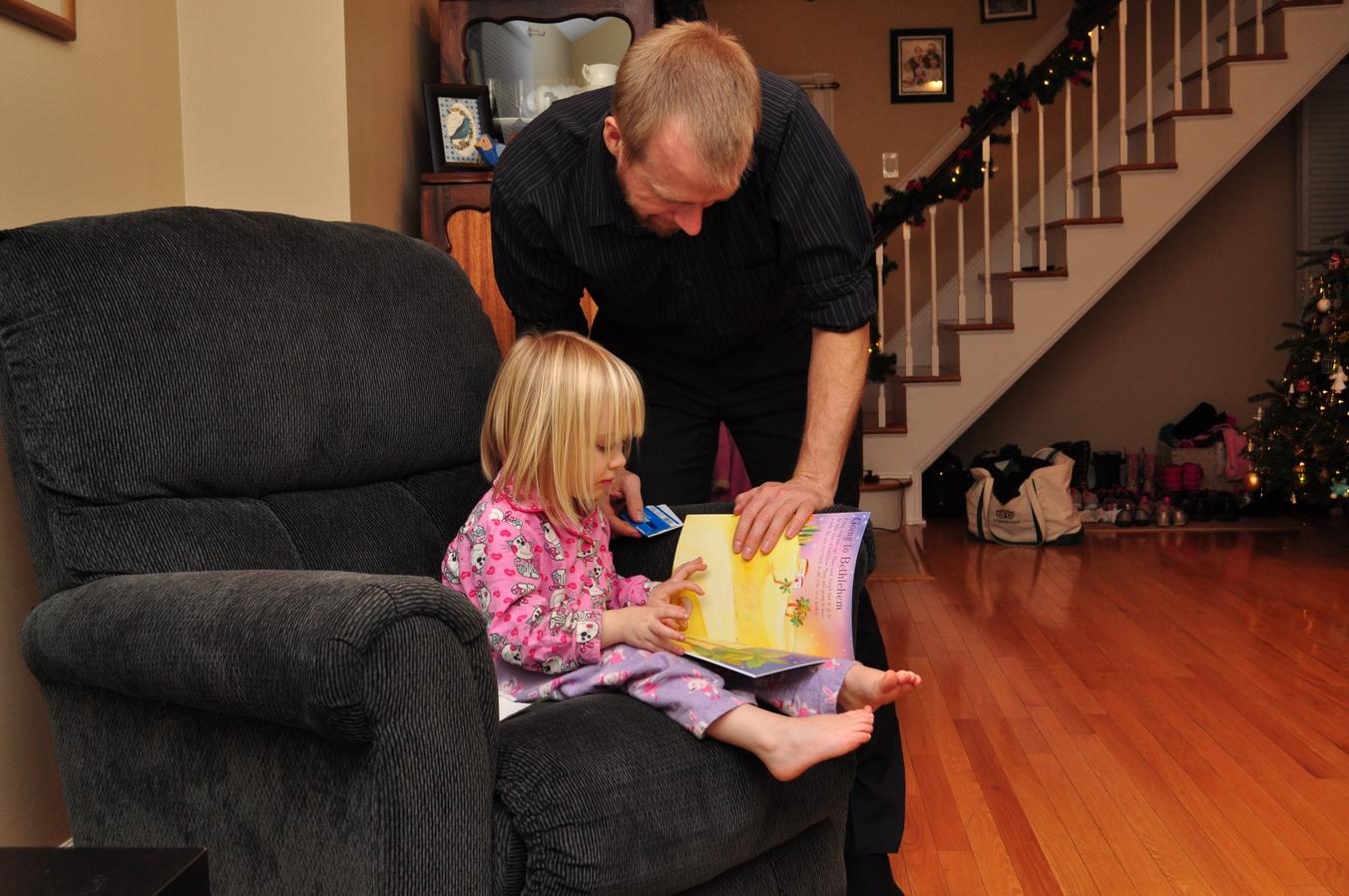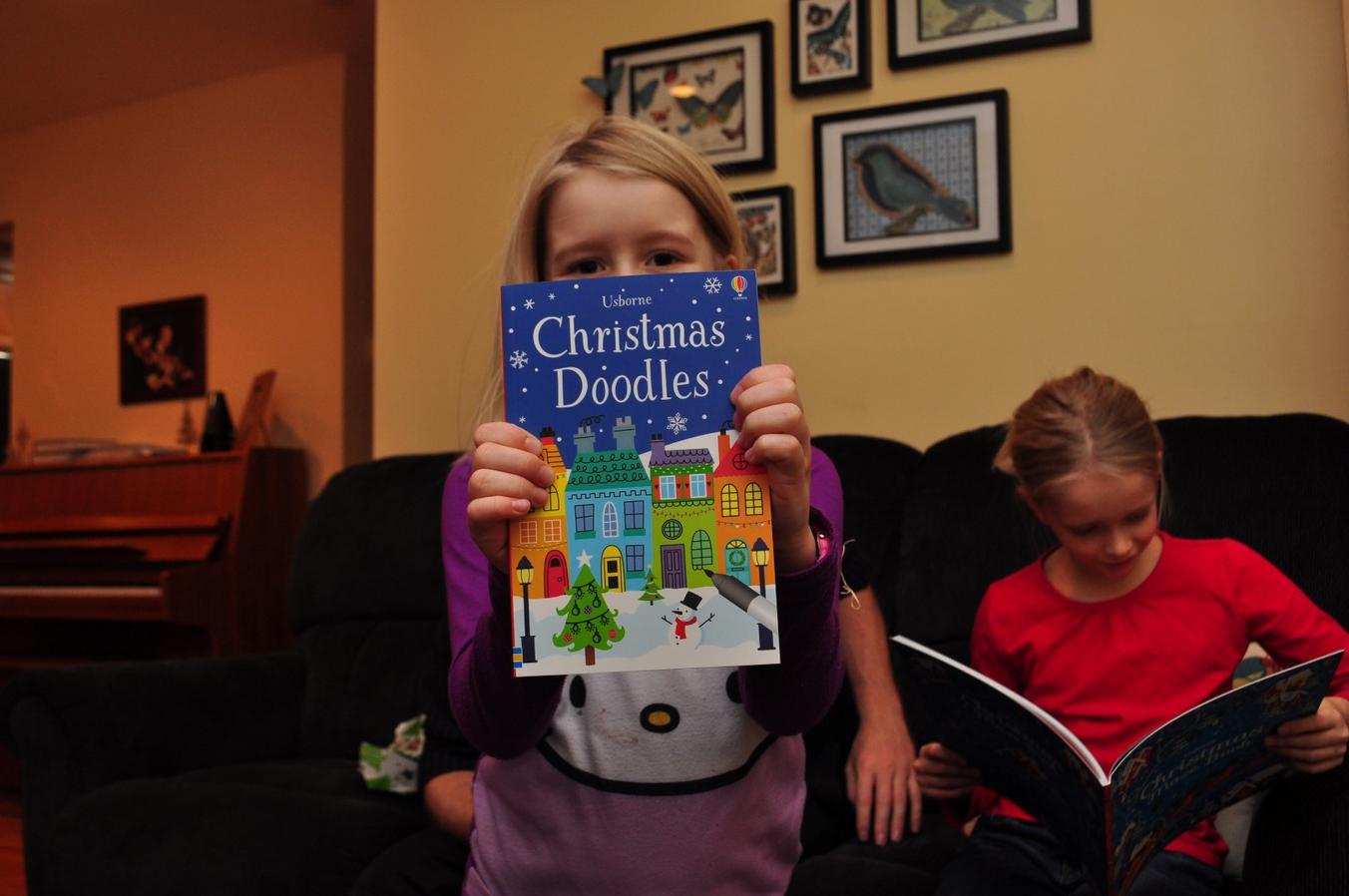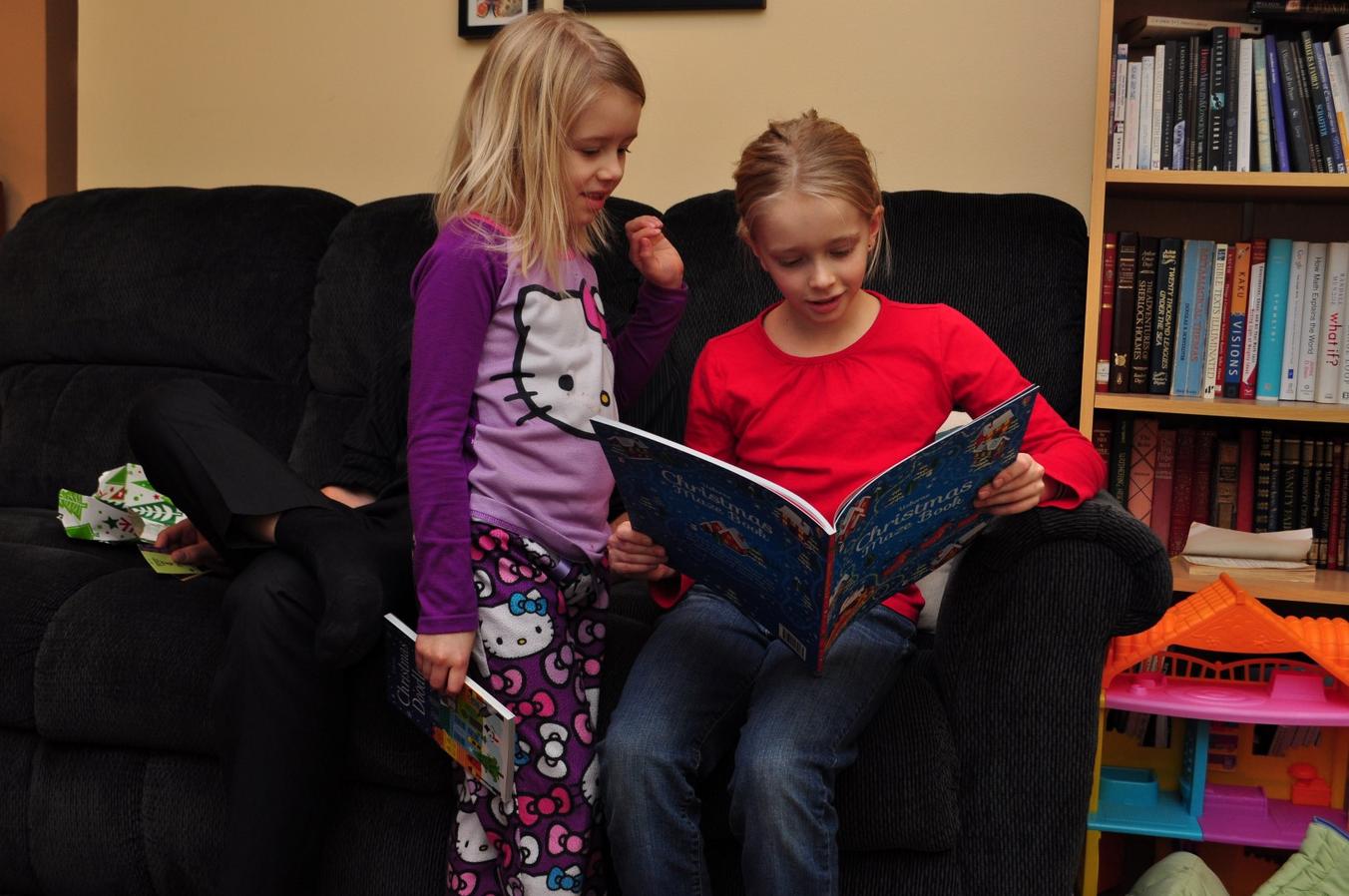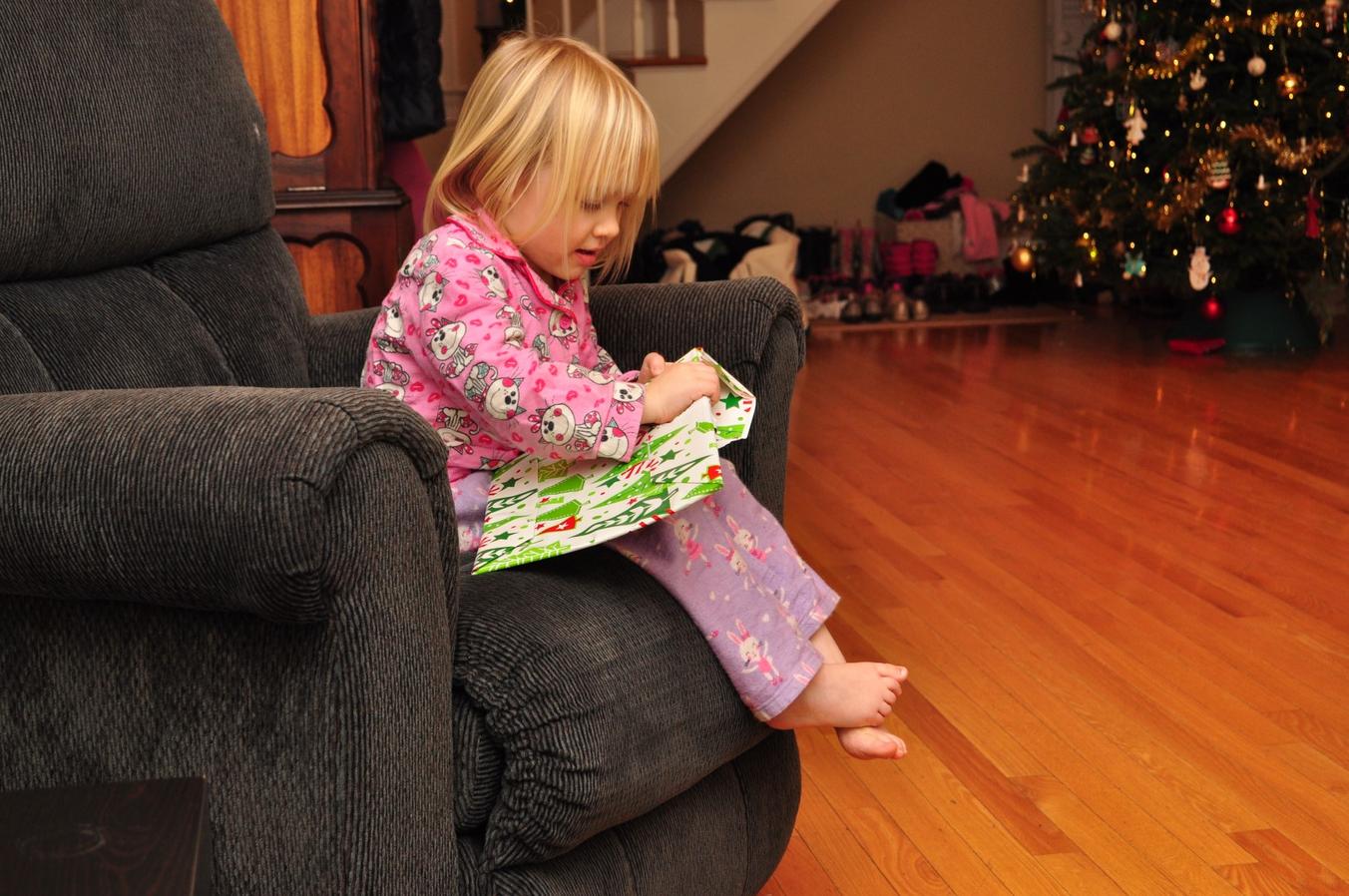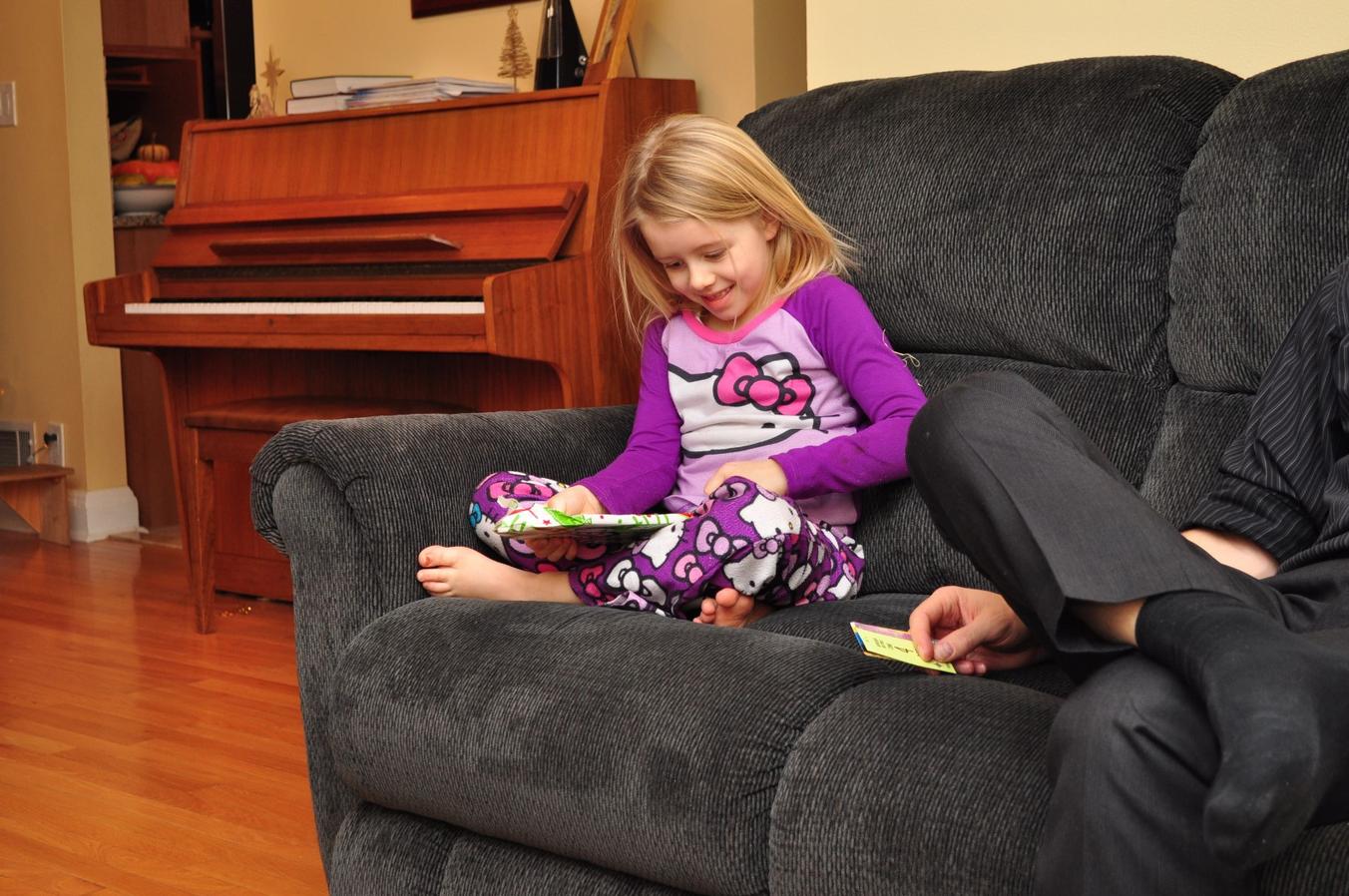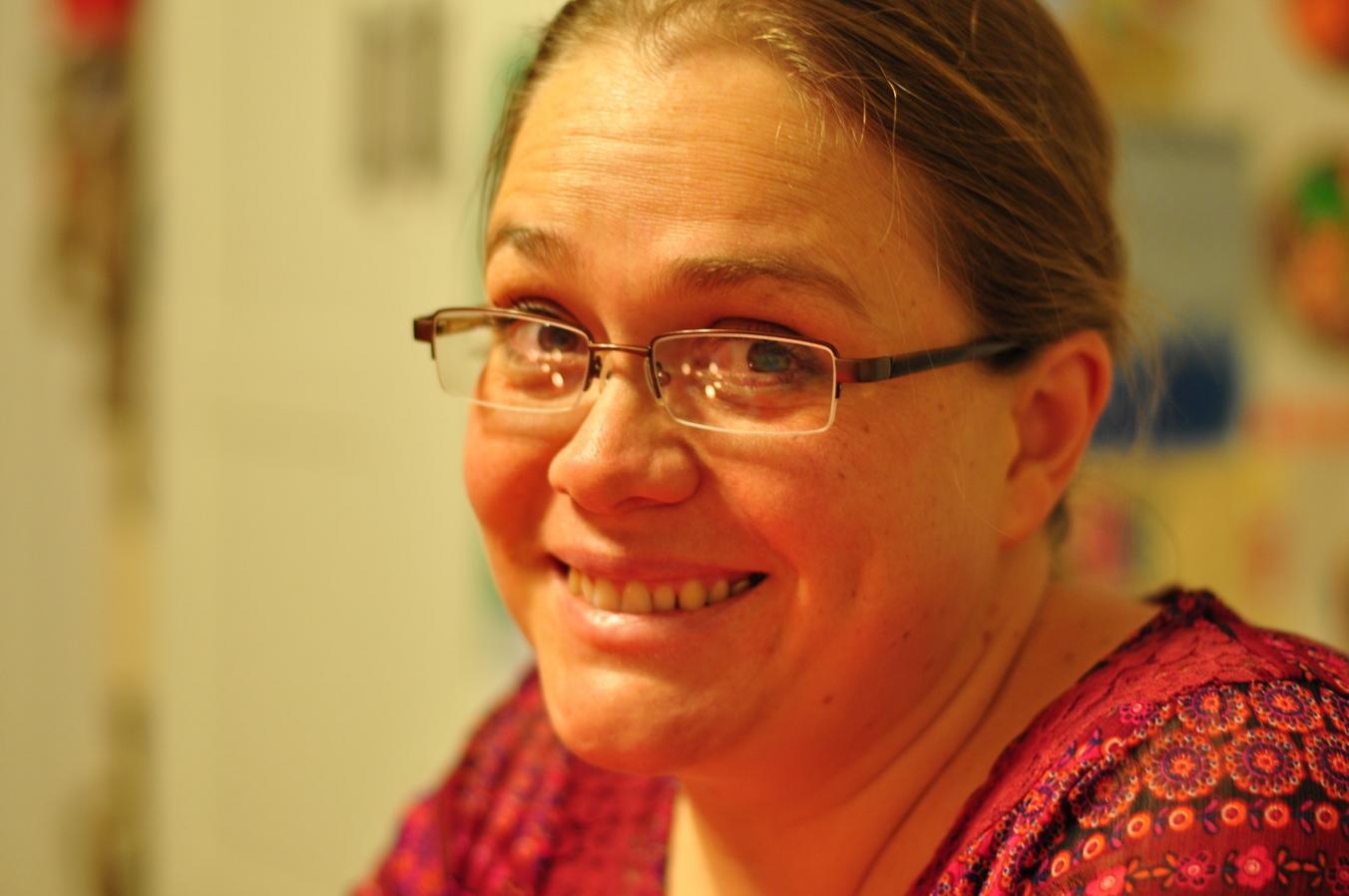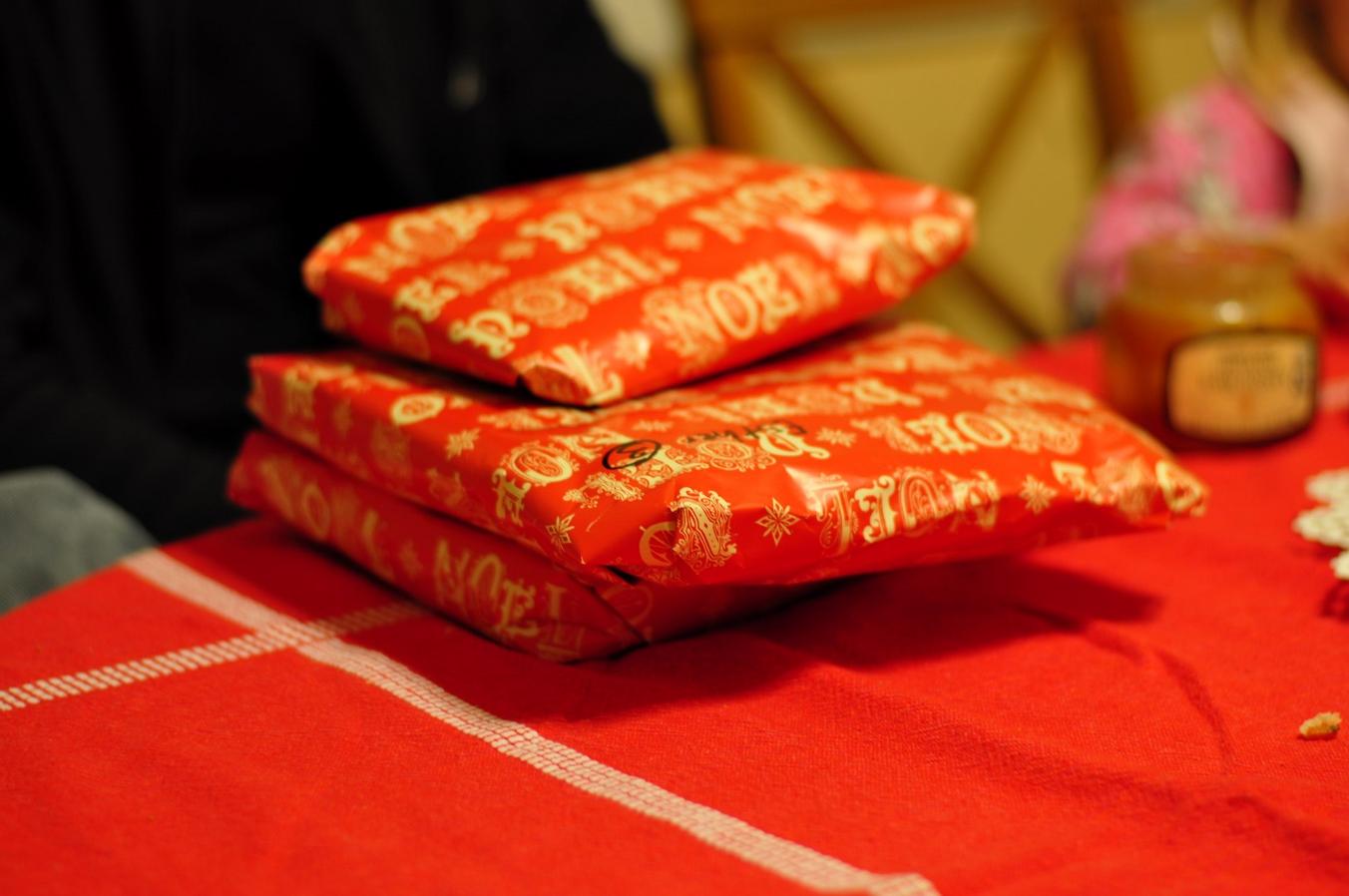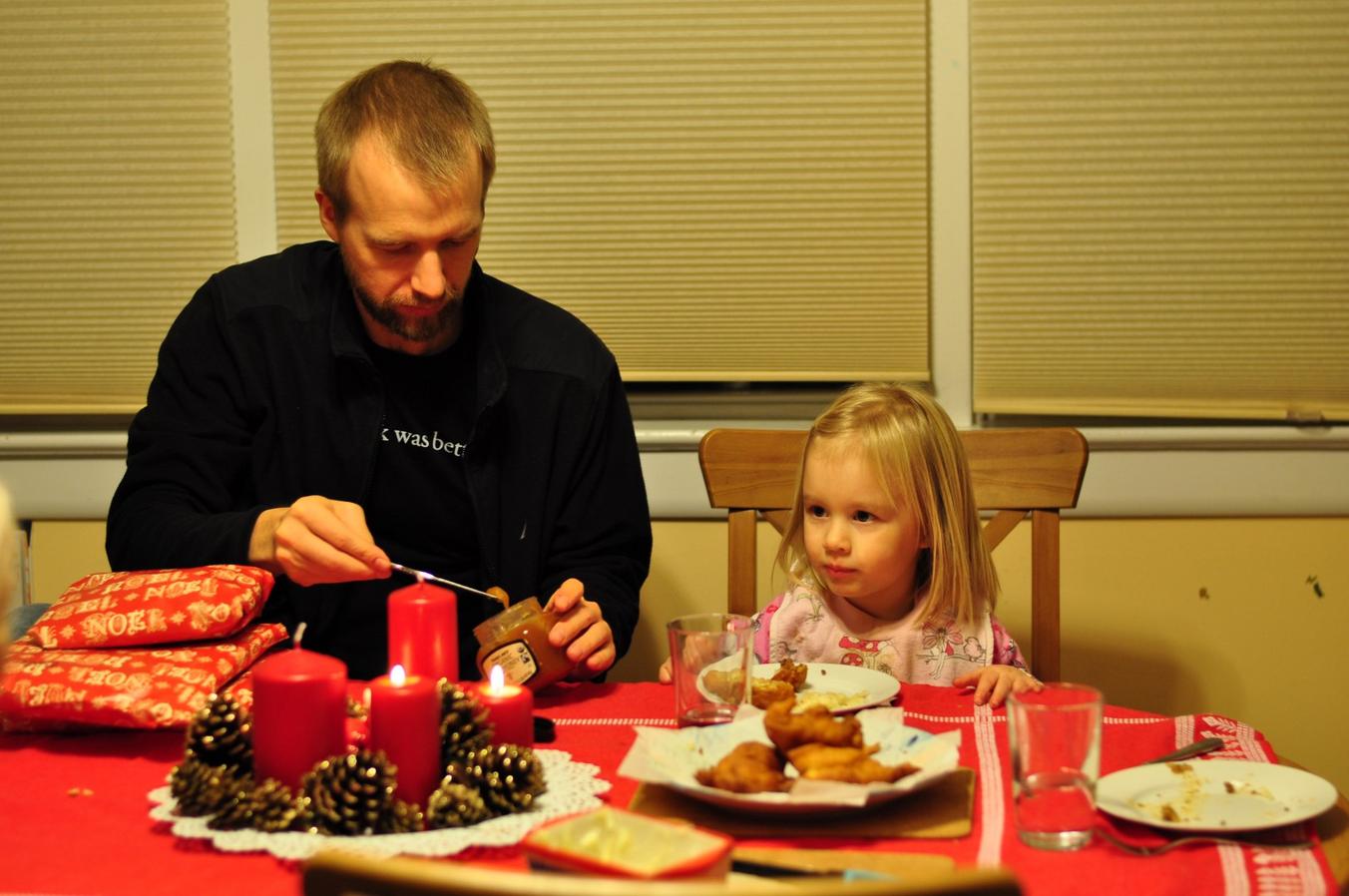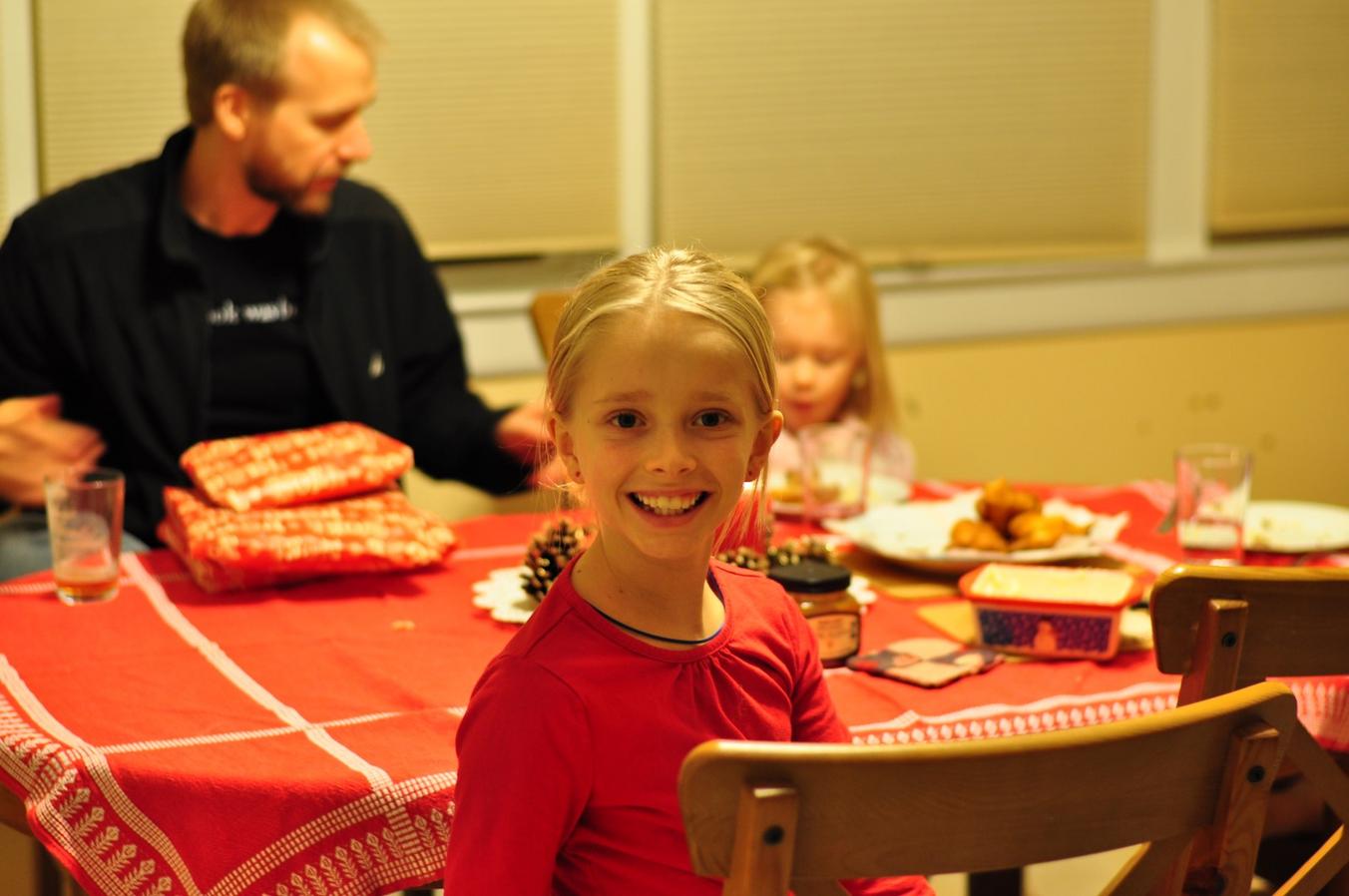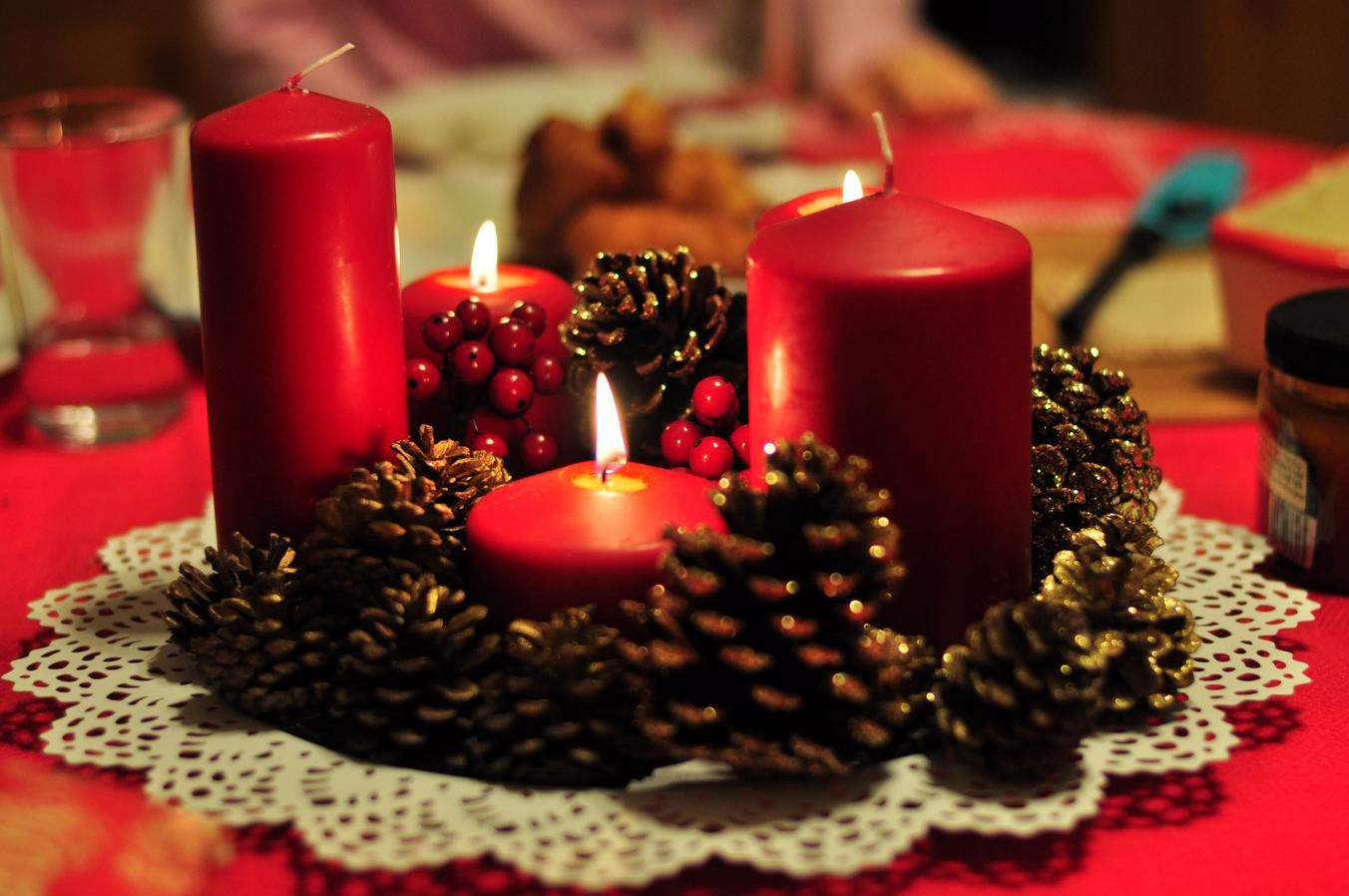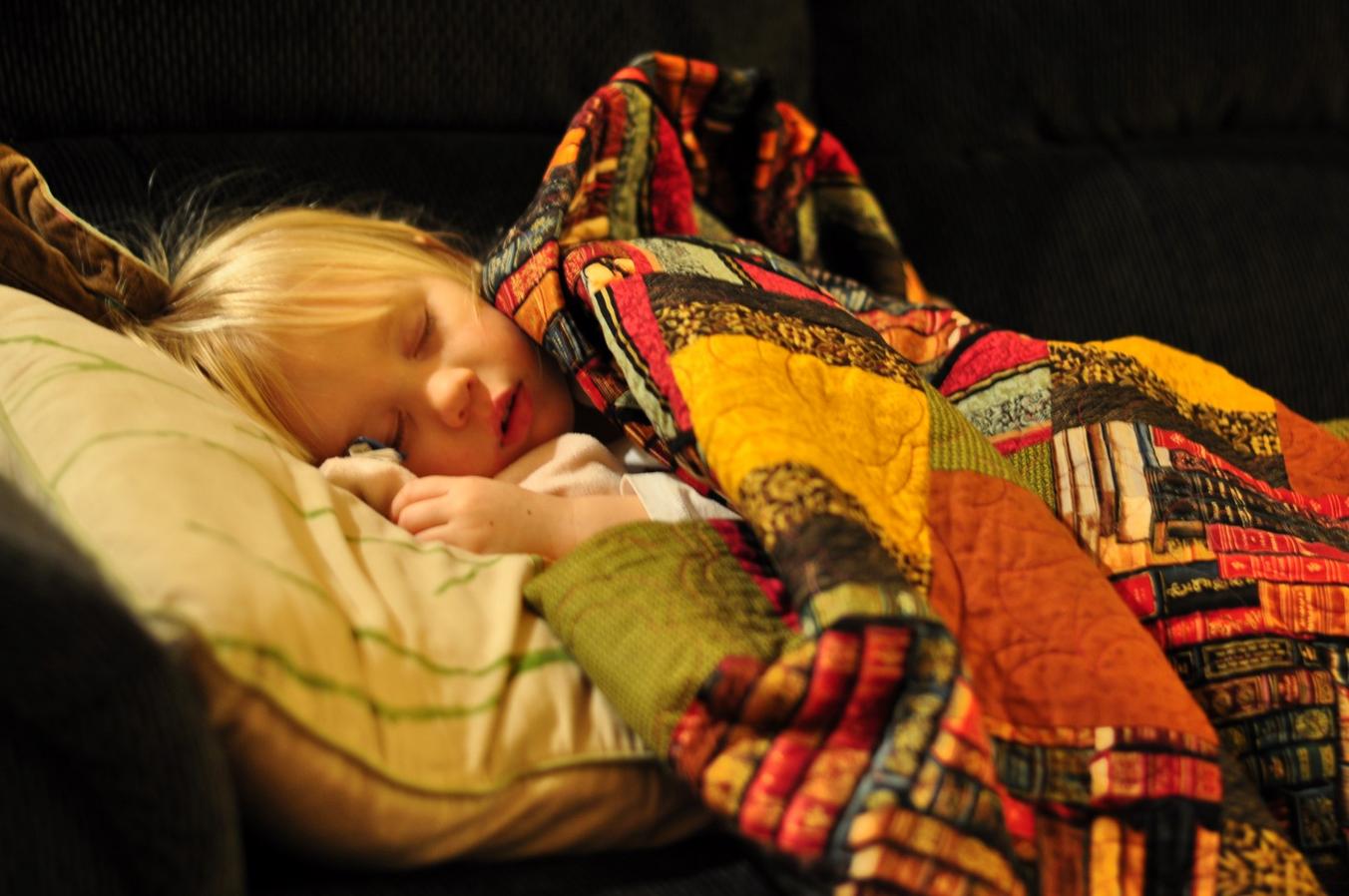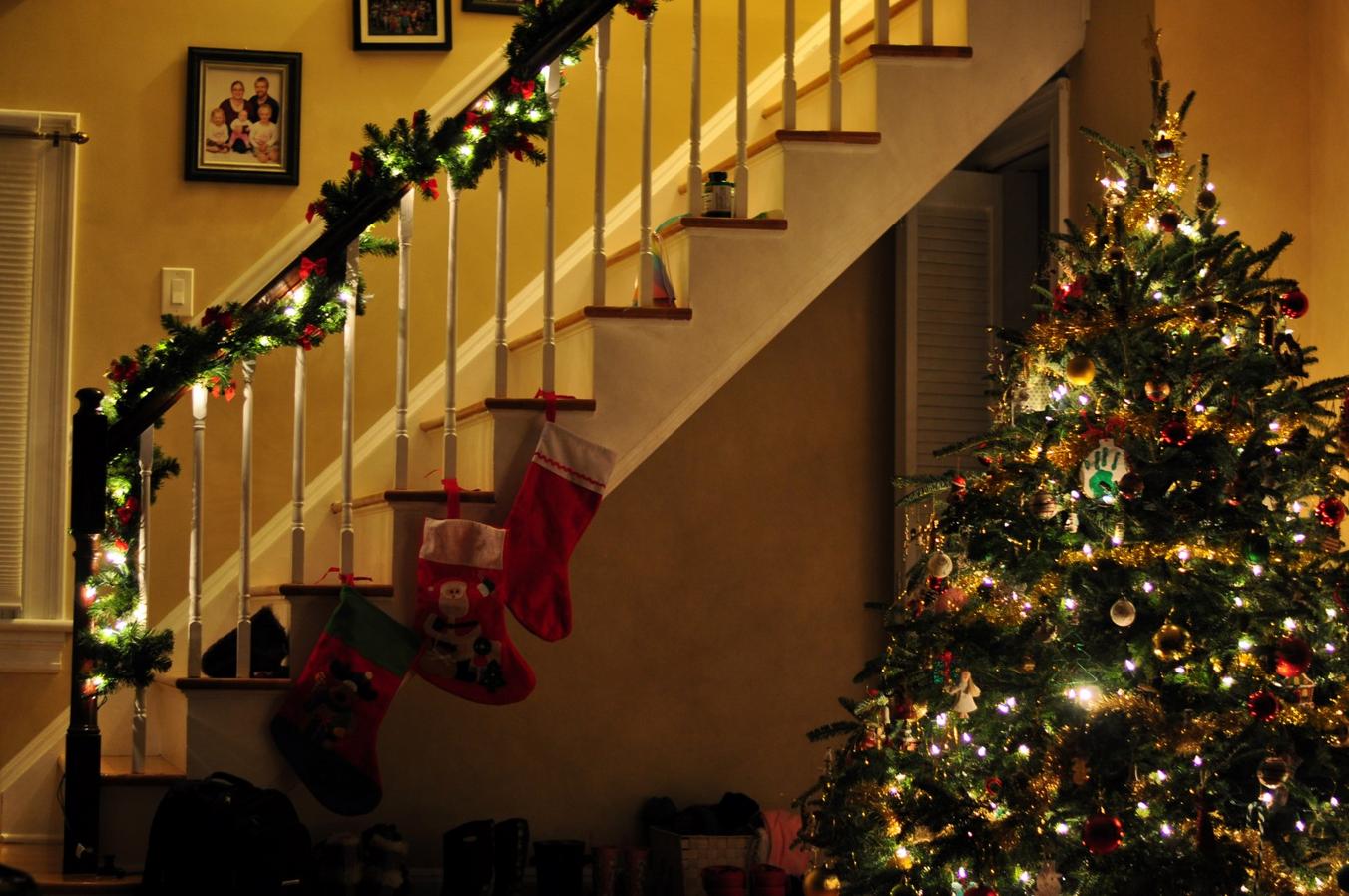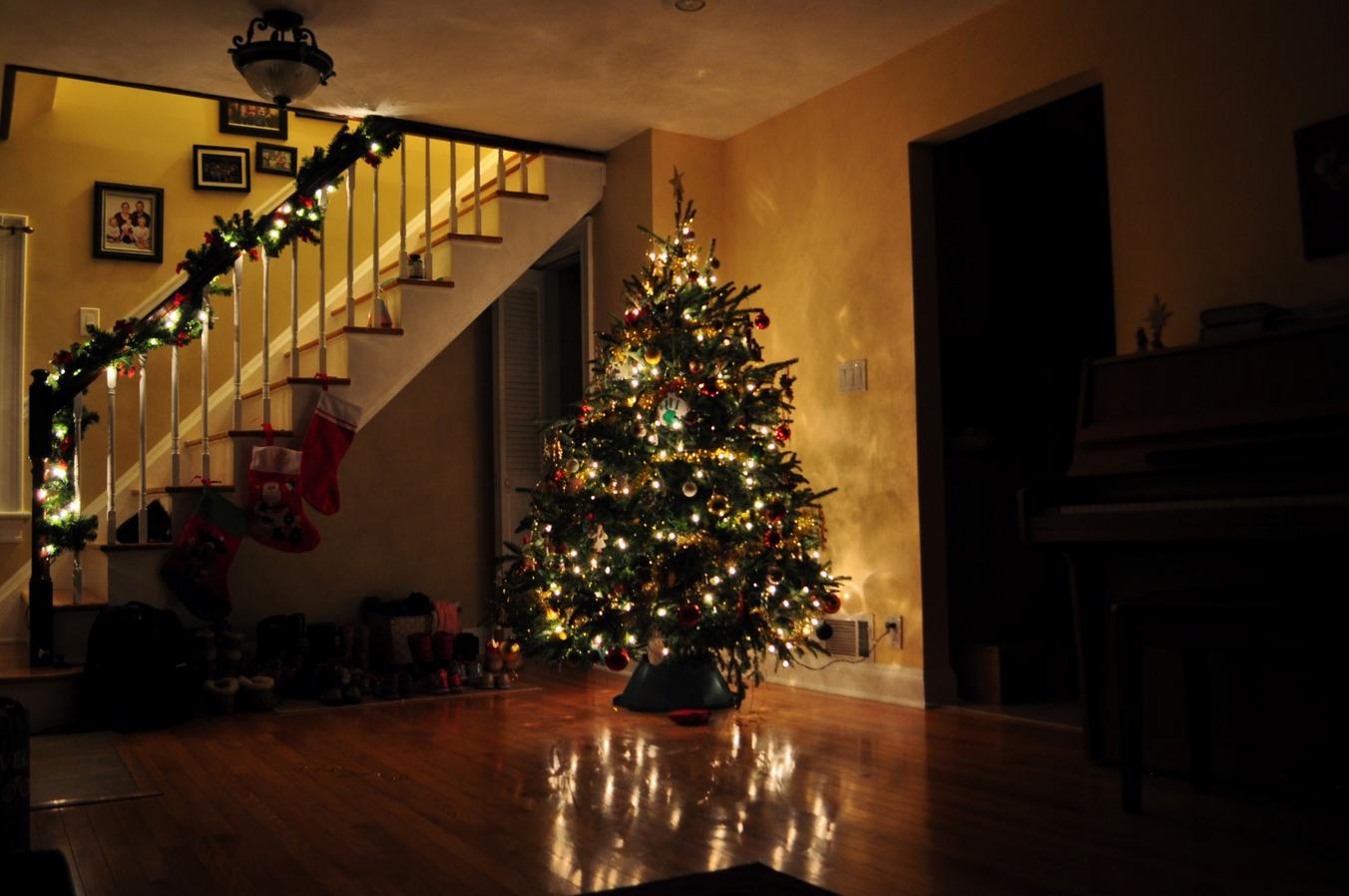 One of the cuter highlights of the month of December was the concert Laurelin's preschool put on. The kids went up the front and sang a few songs — simple but cute. It was a little hard to get good photos, as you can see. We were at the back and I had a hard time shooting through the parent paparazzi. I took a photo of them to humour you guys.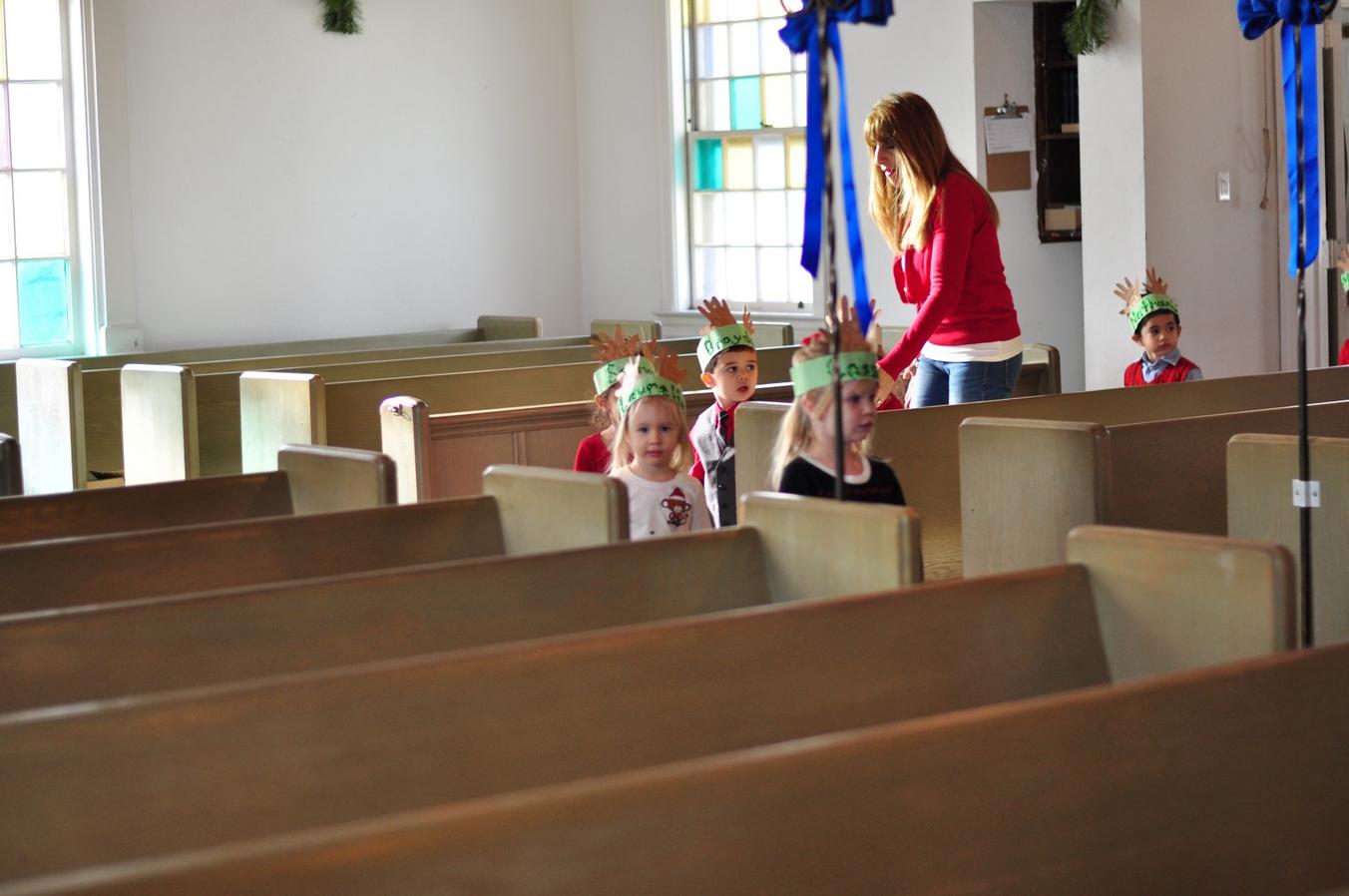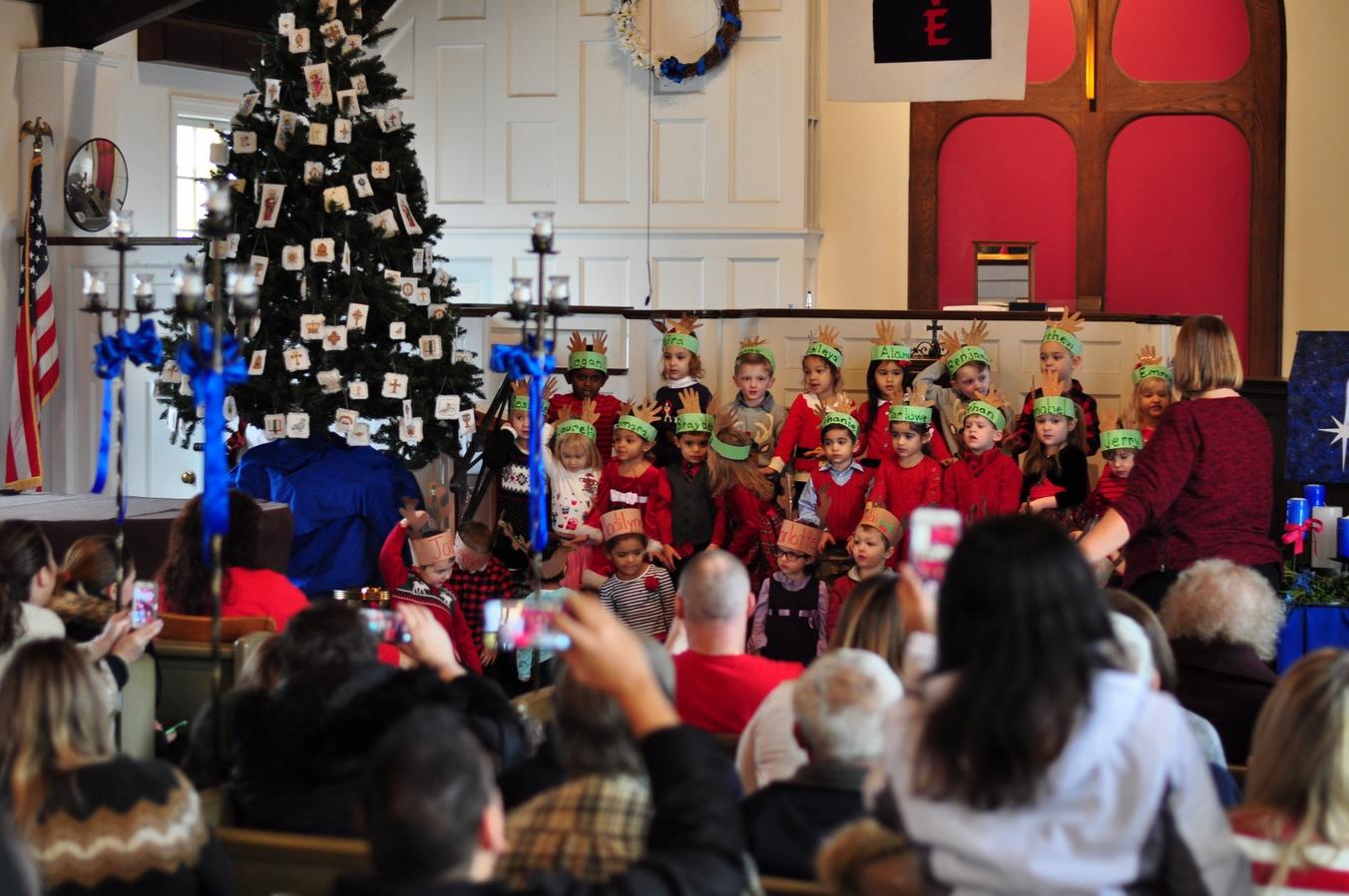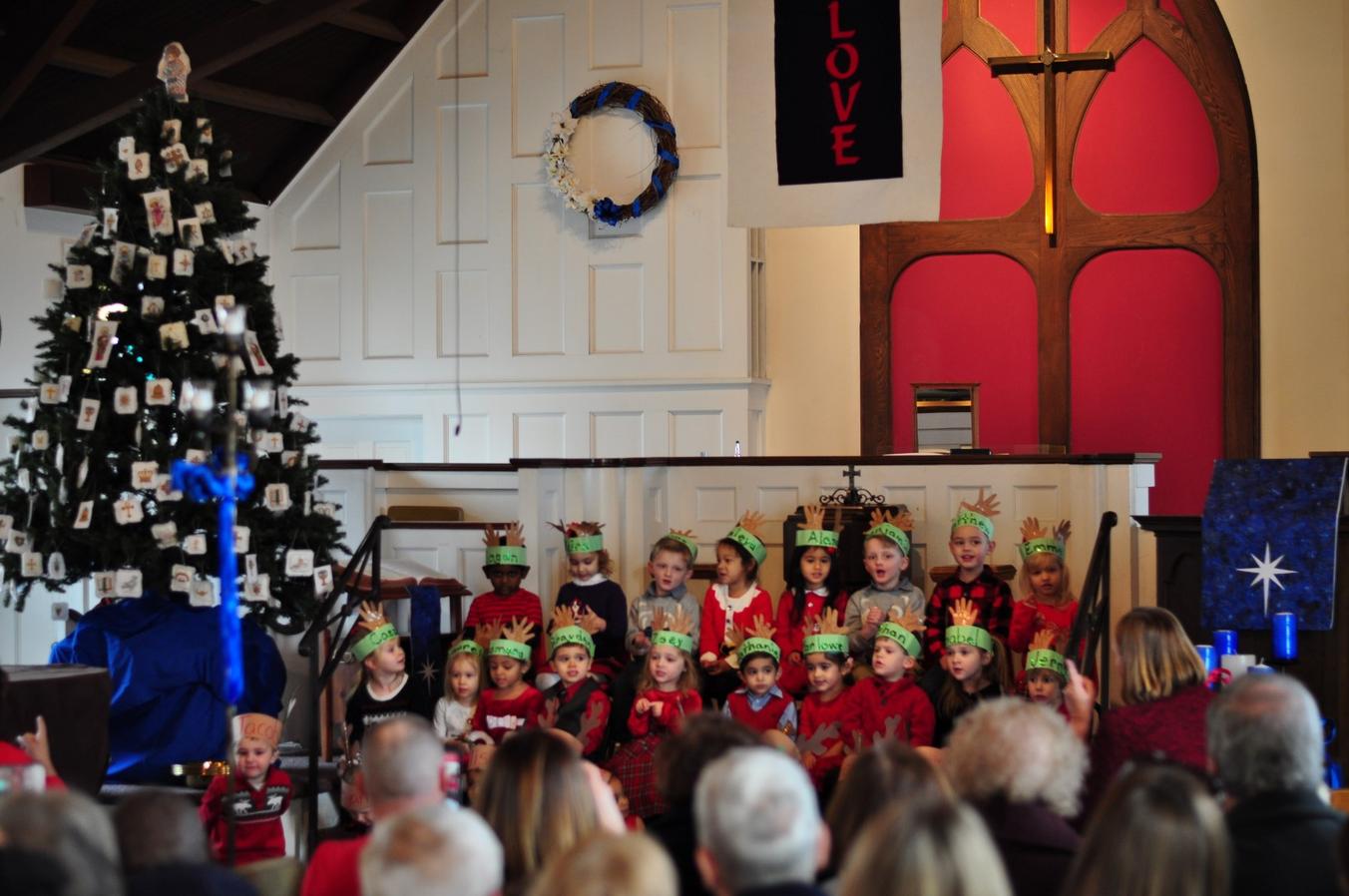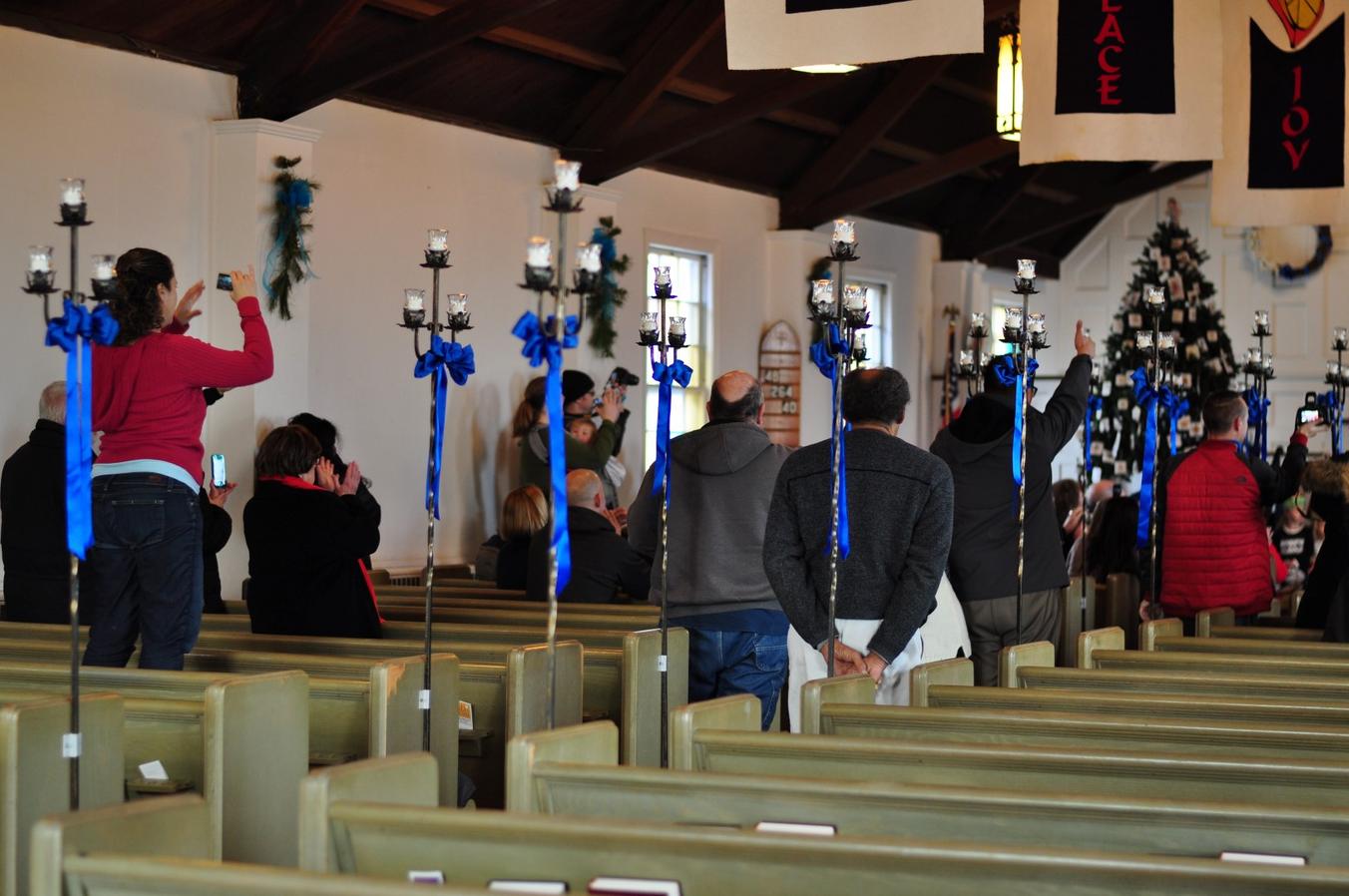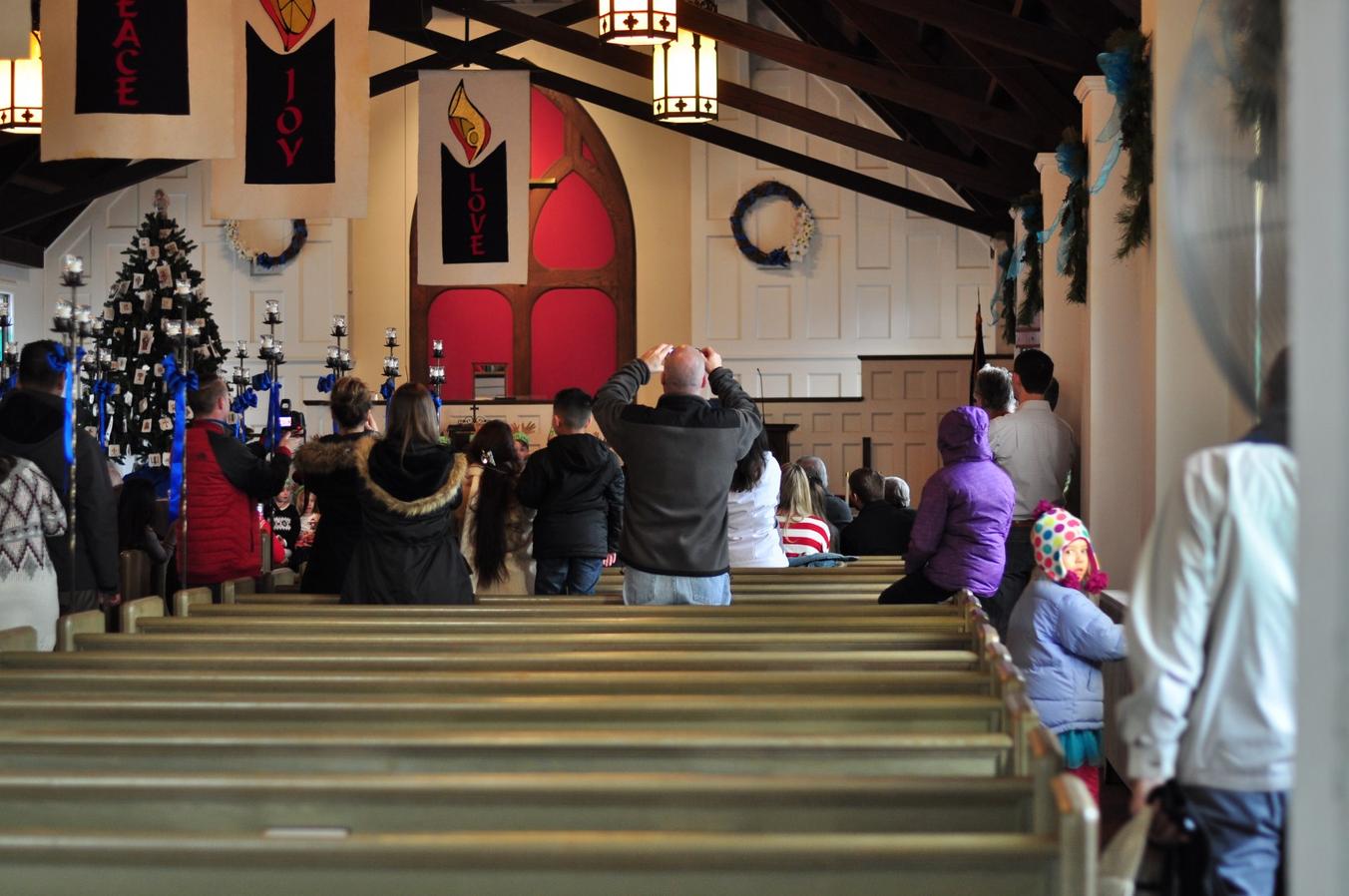 I love Christmas parties… except the fact that they always seem to happen during the busiest month of the year, ha! I'm so glad I went to my friends Sonya and Shannon's Christmas party this year — she hosted an ugly sweater party — and we all had a blast. Great food, company, a fun gift game all in a warm and beautiful apartment. Lovely!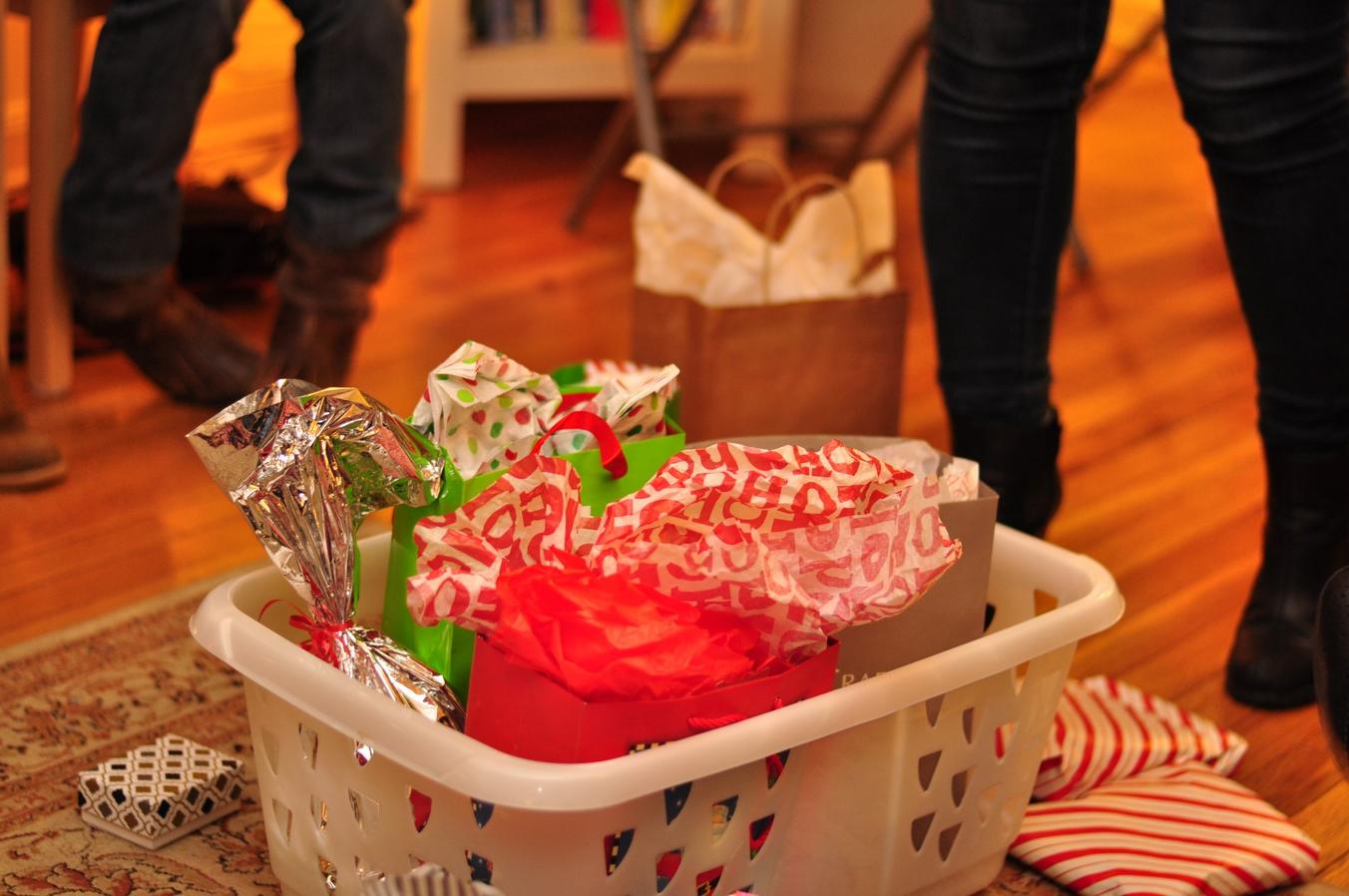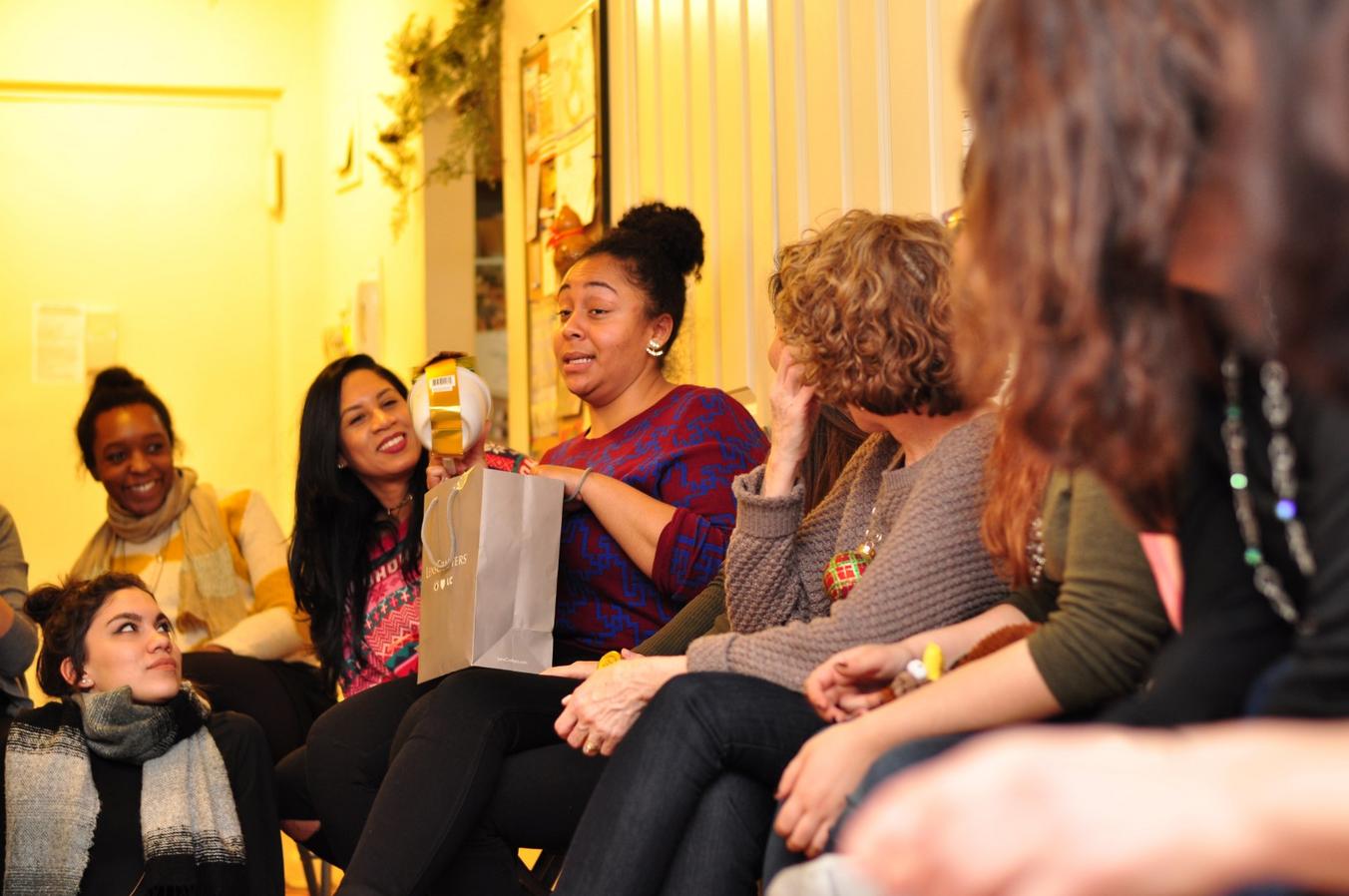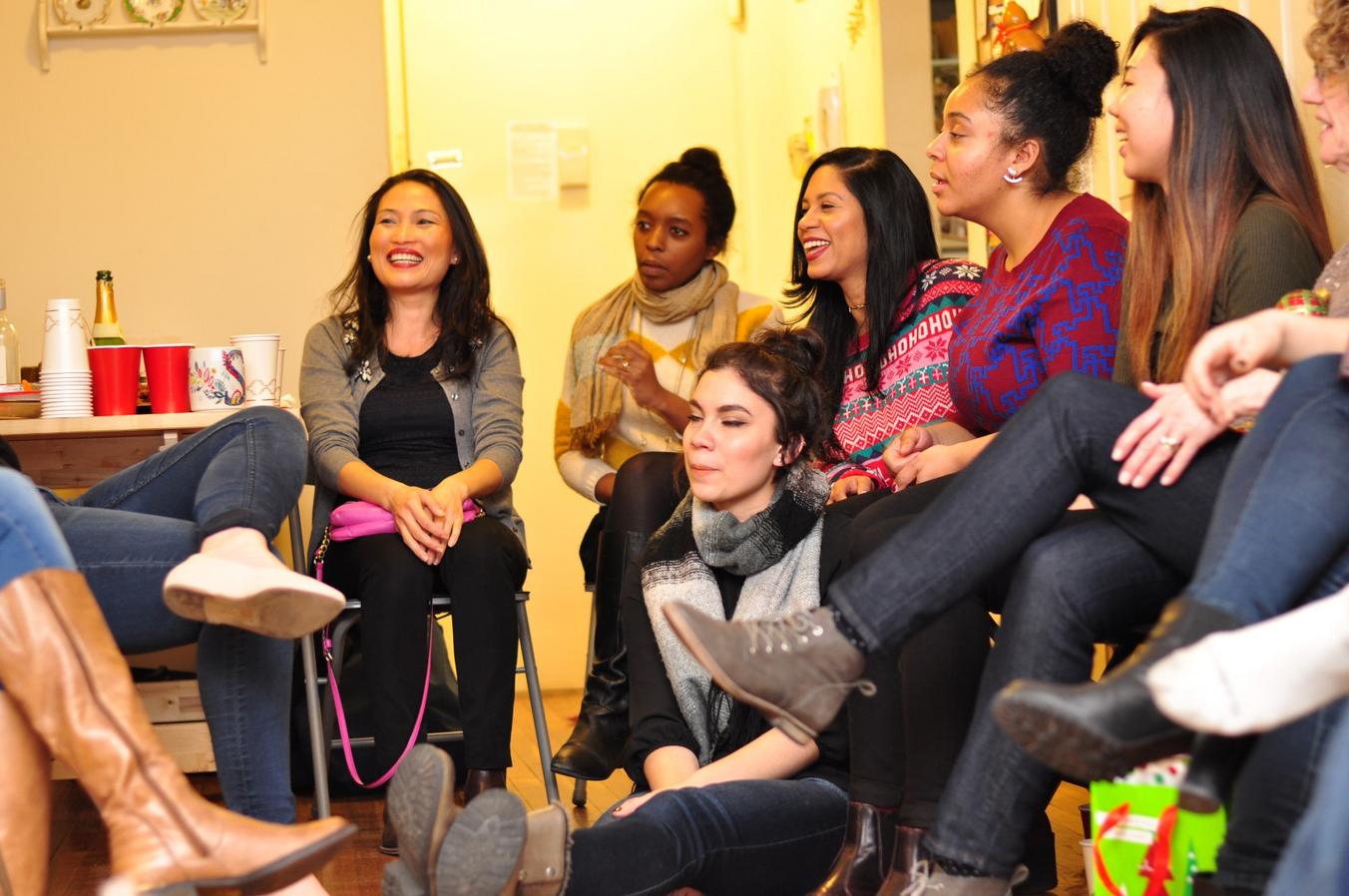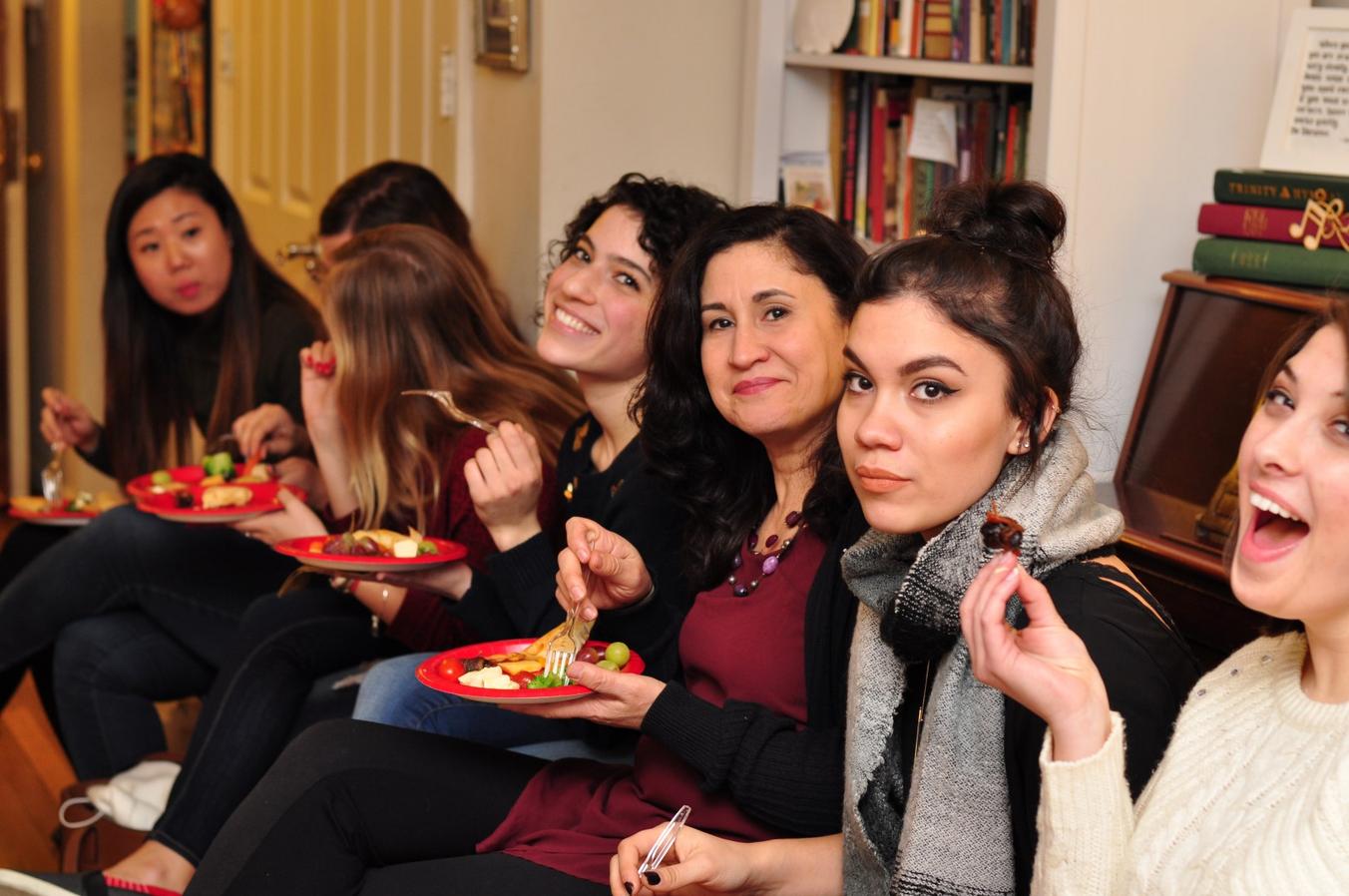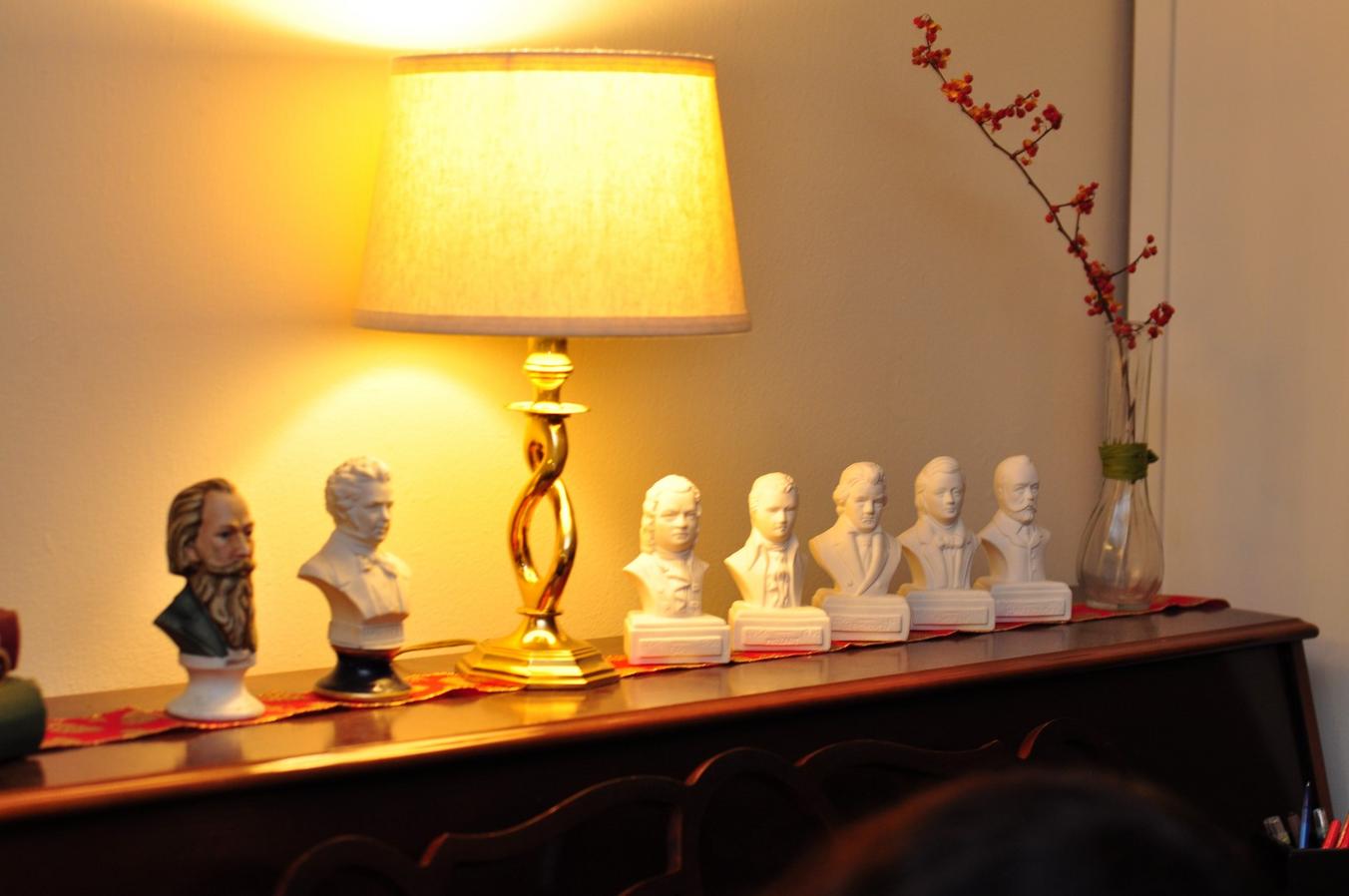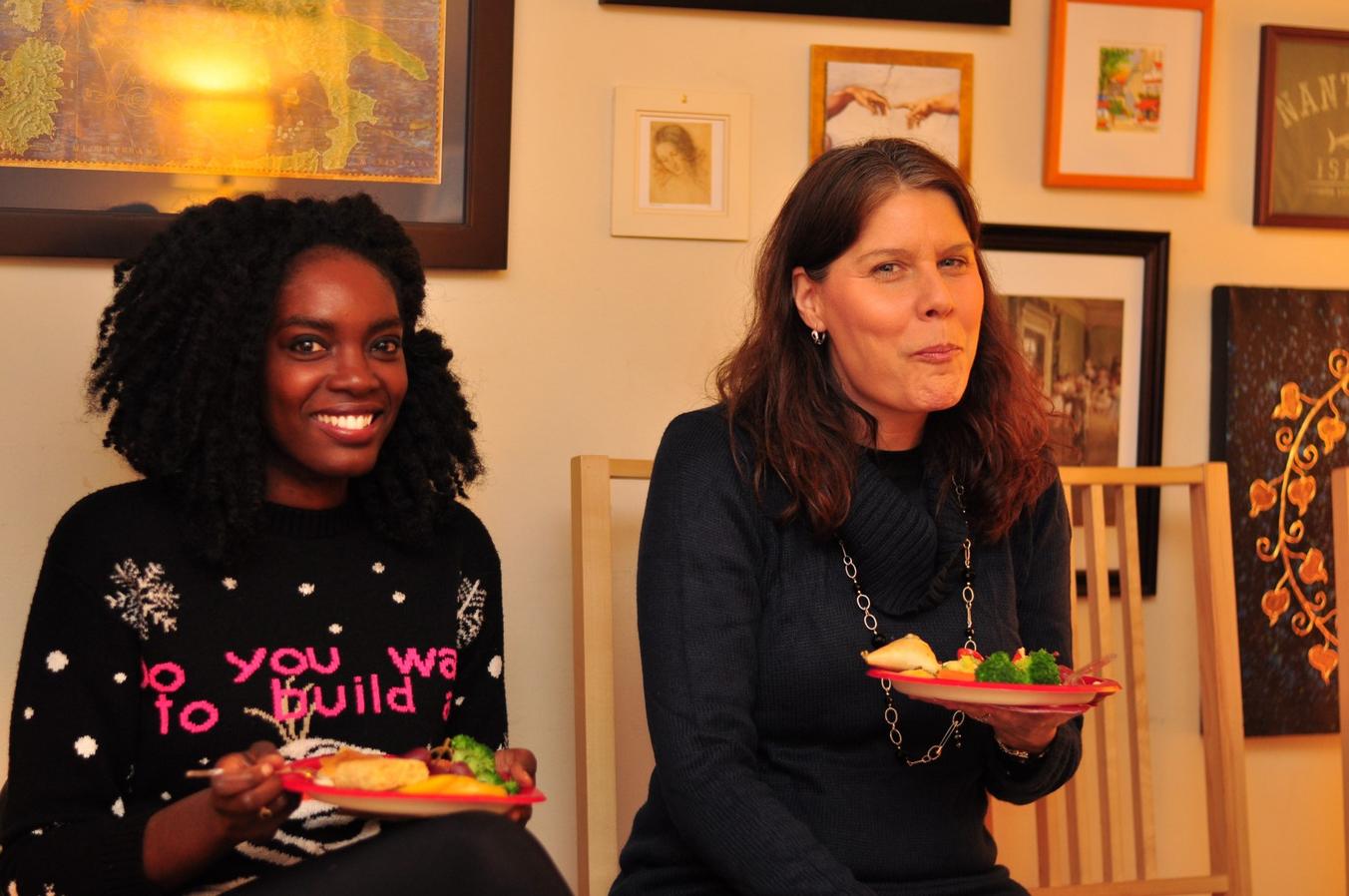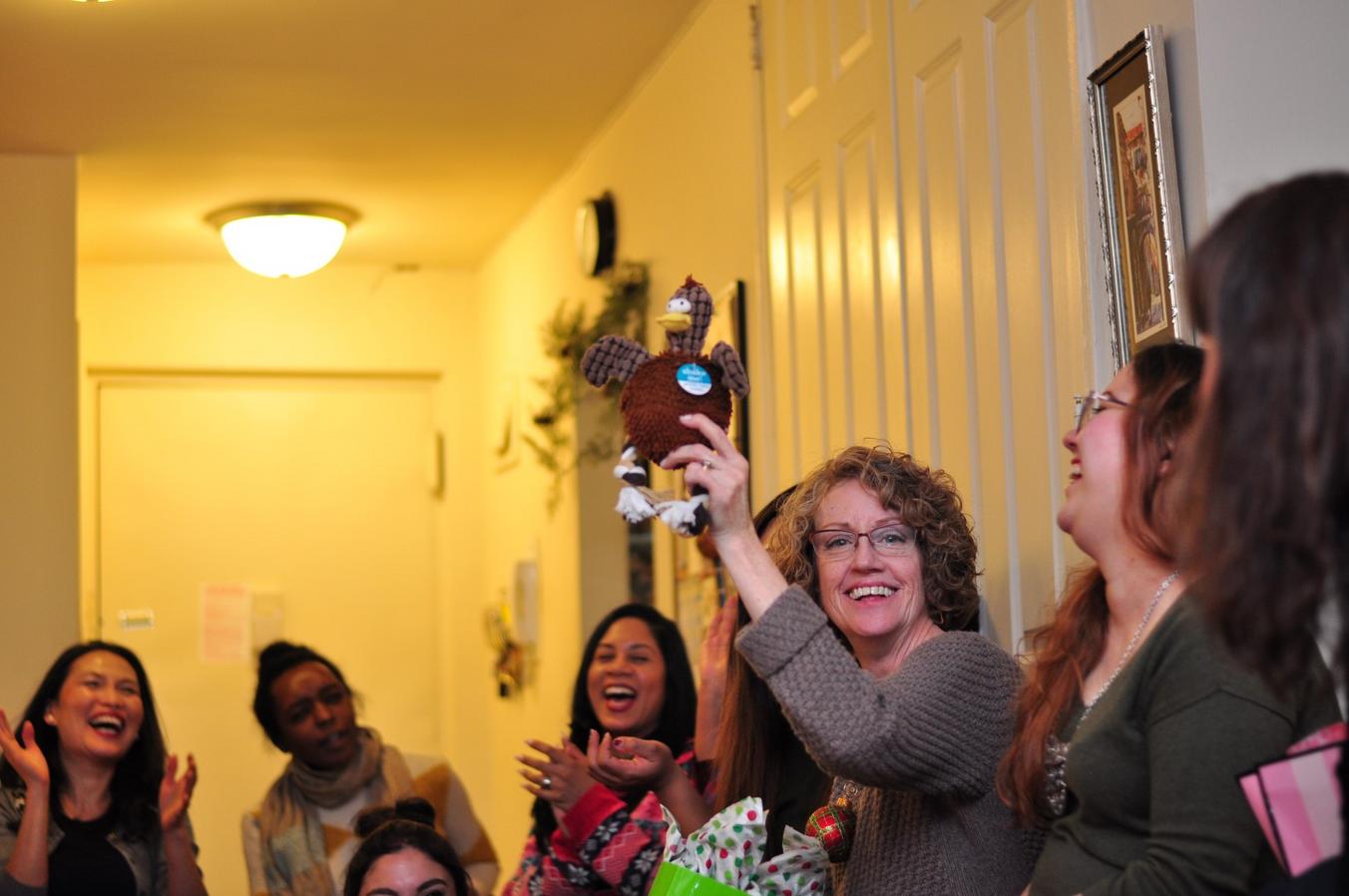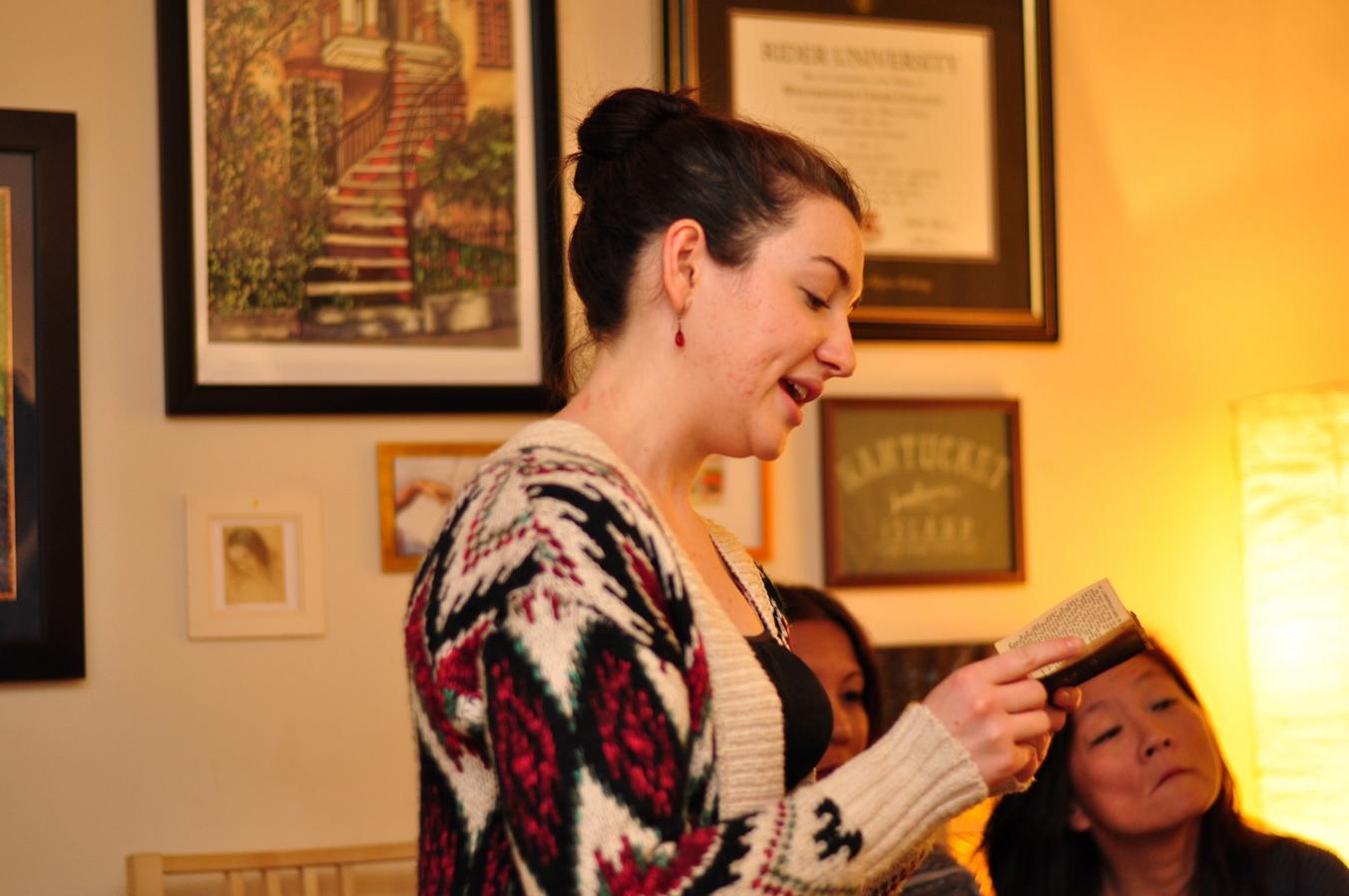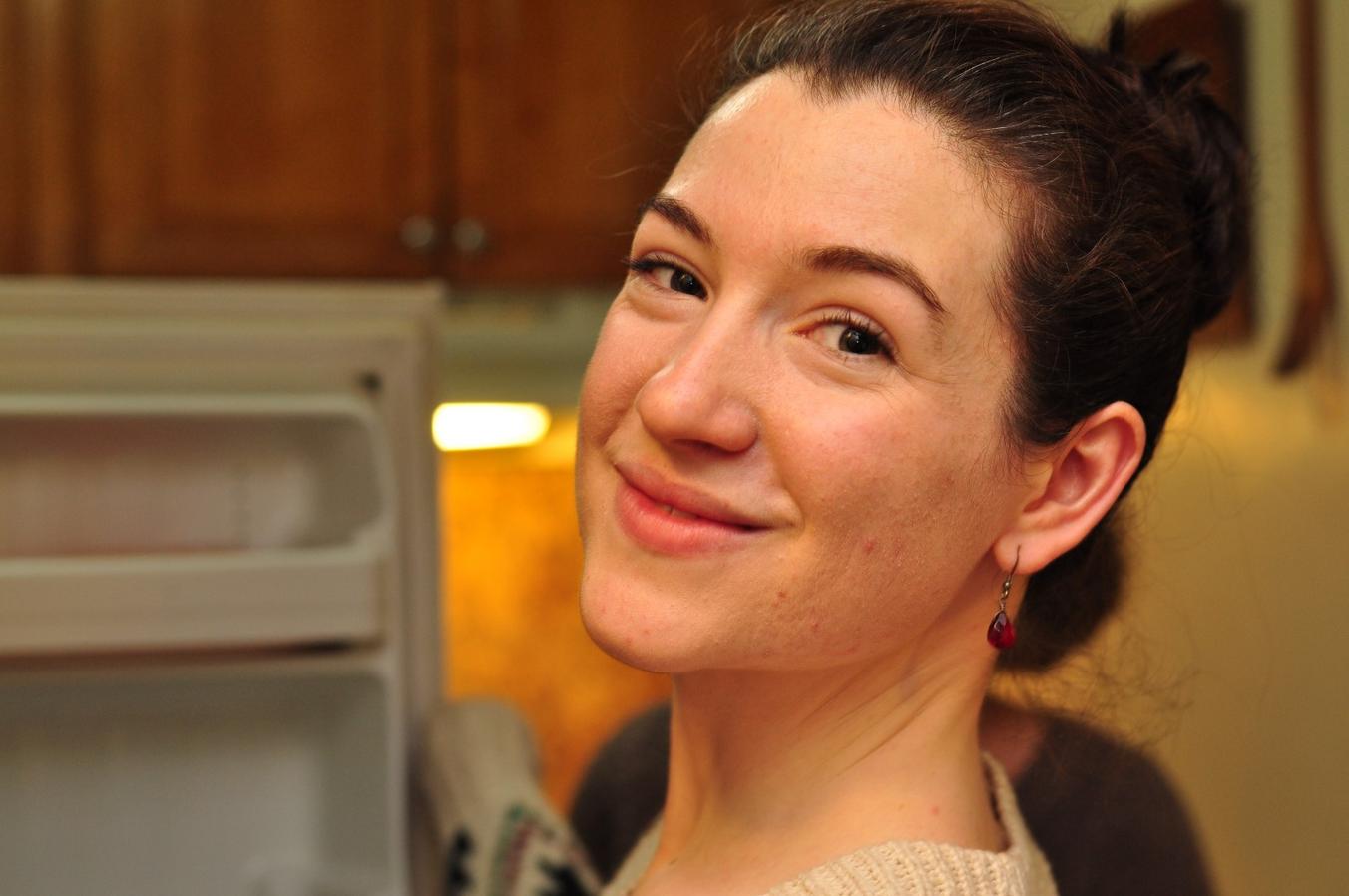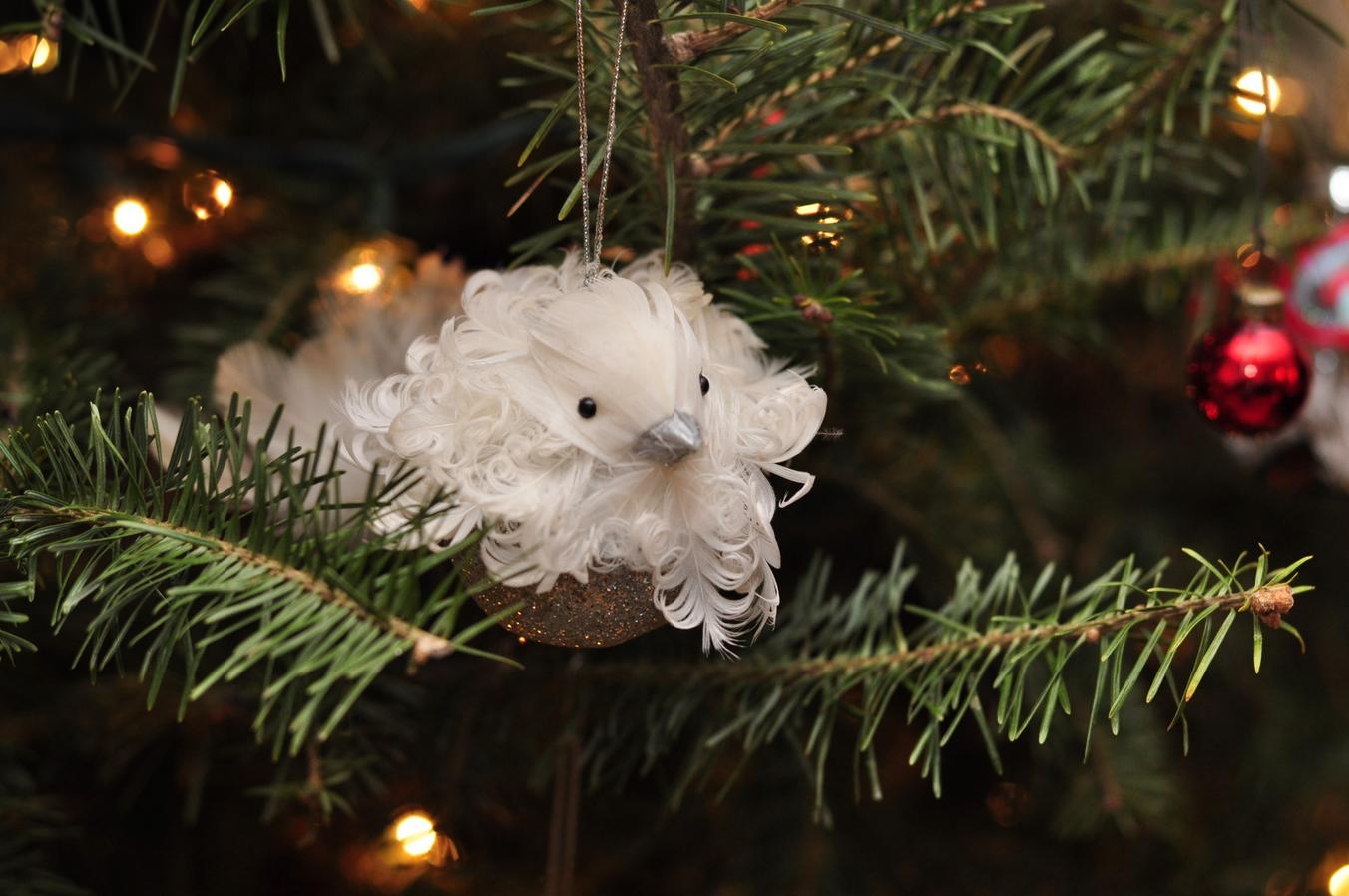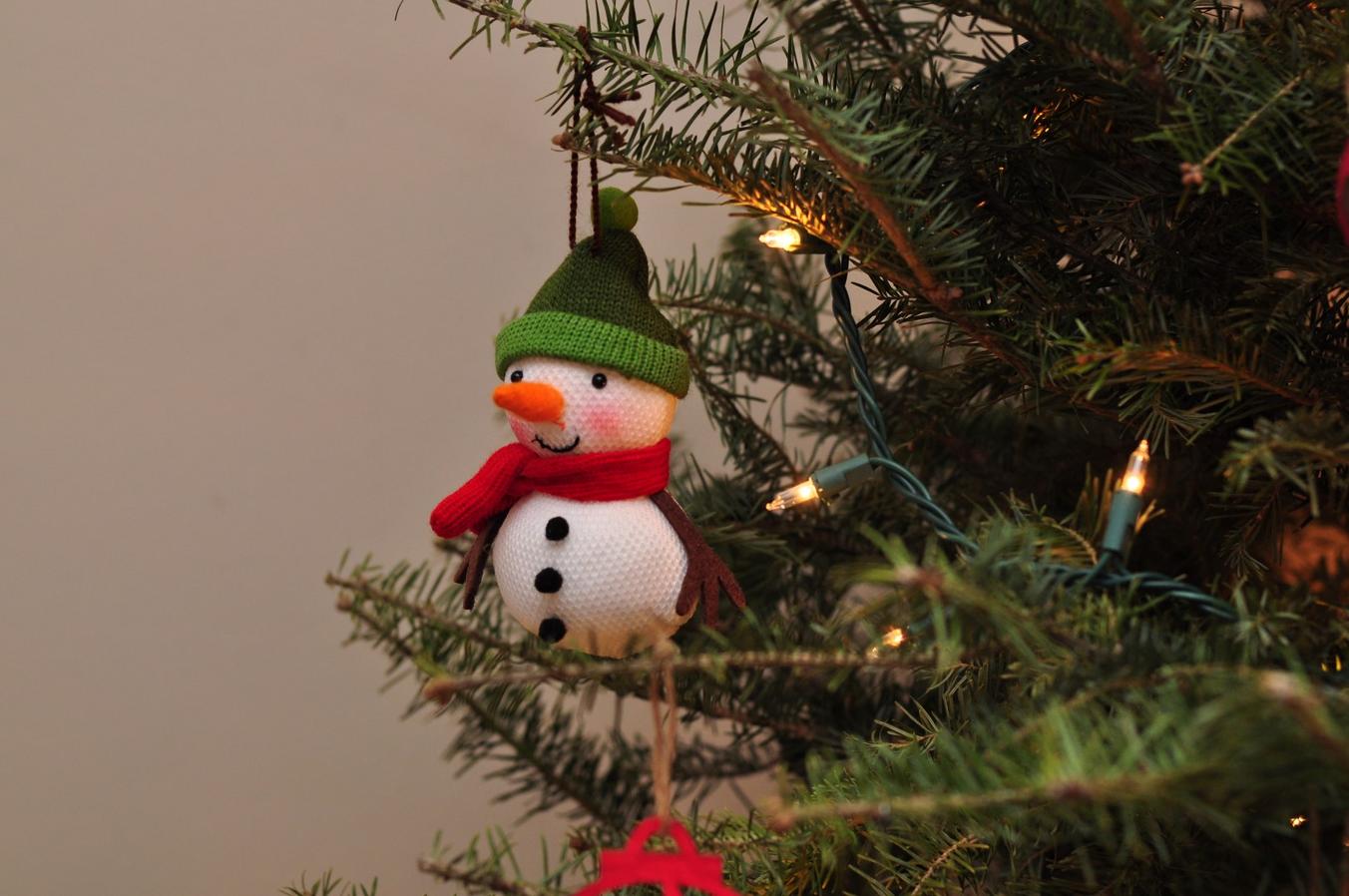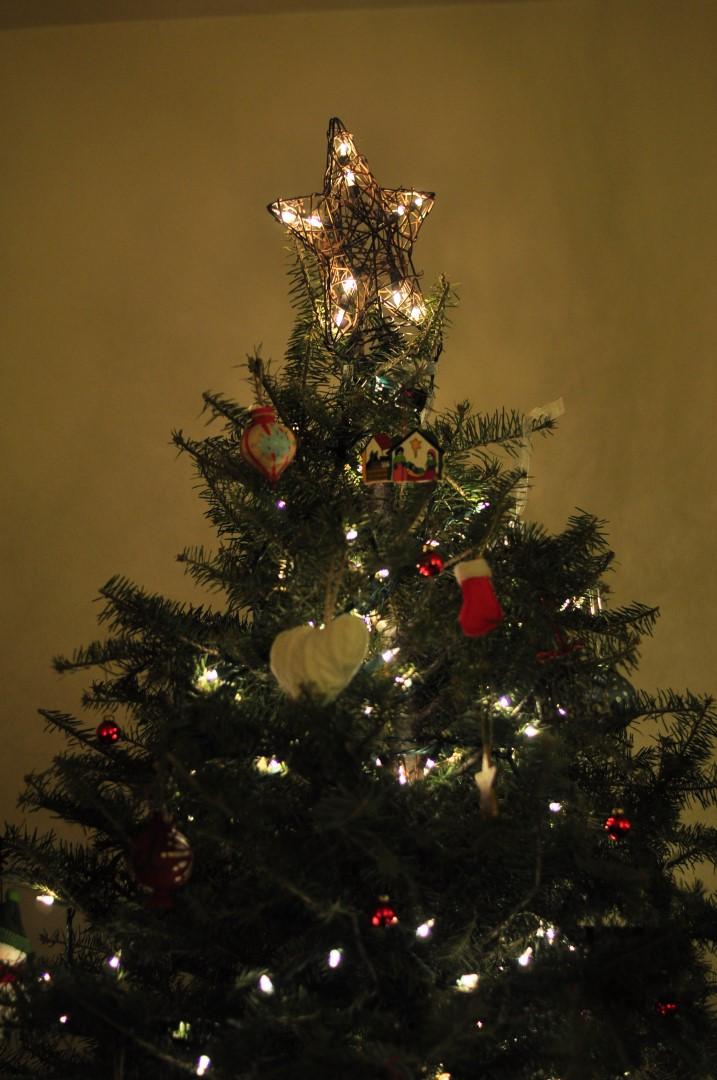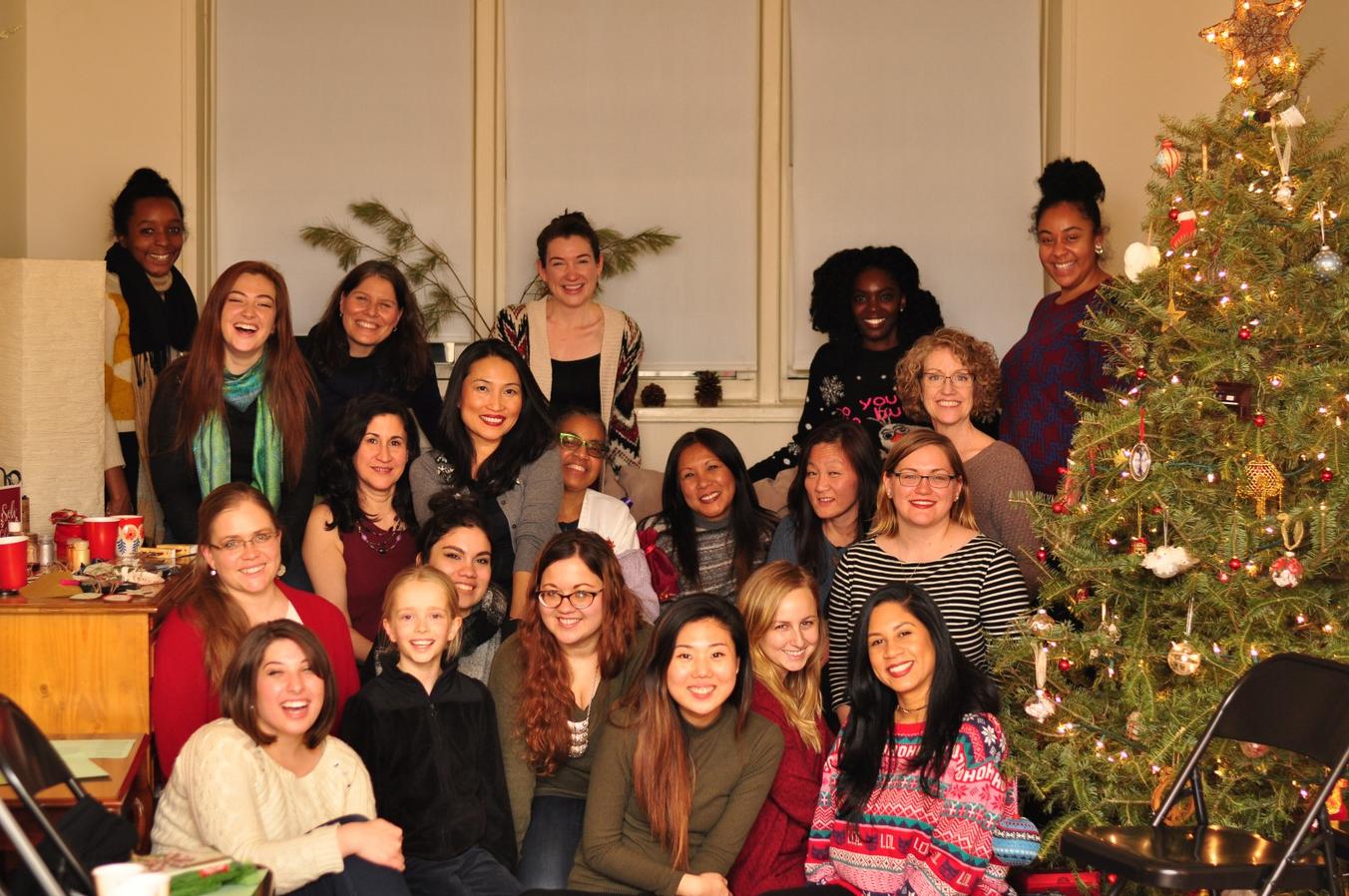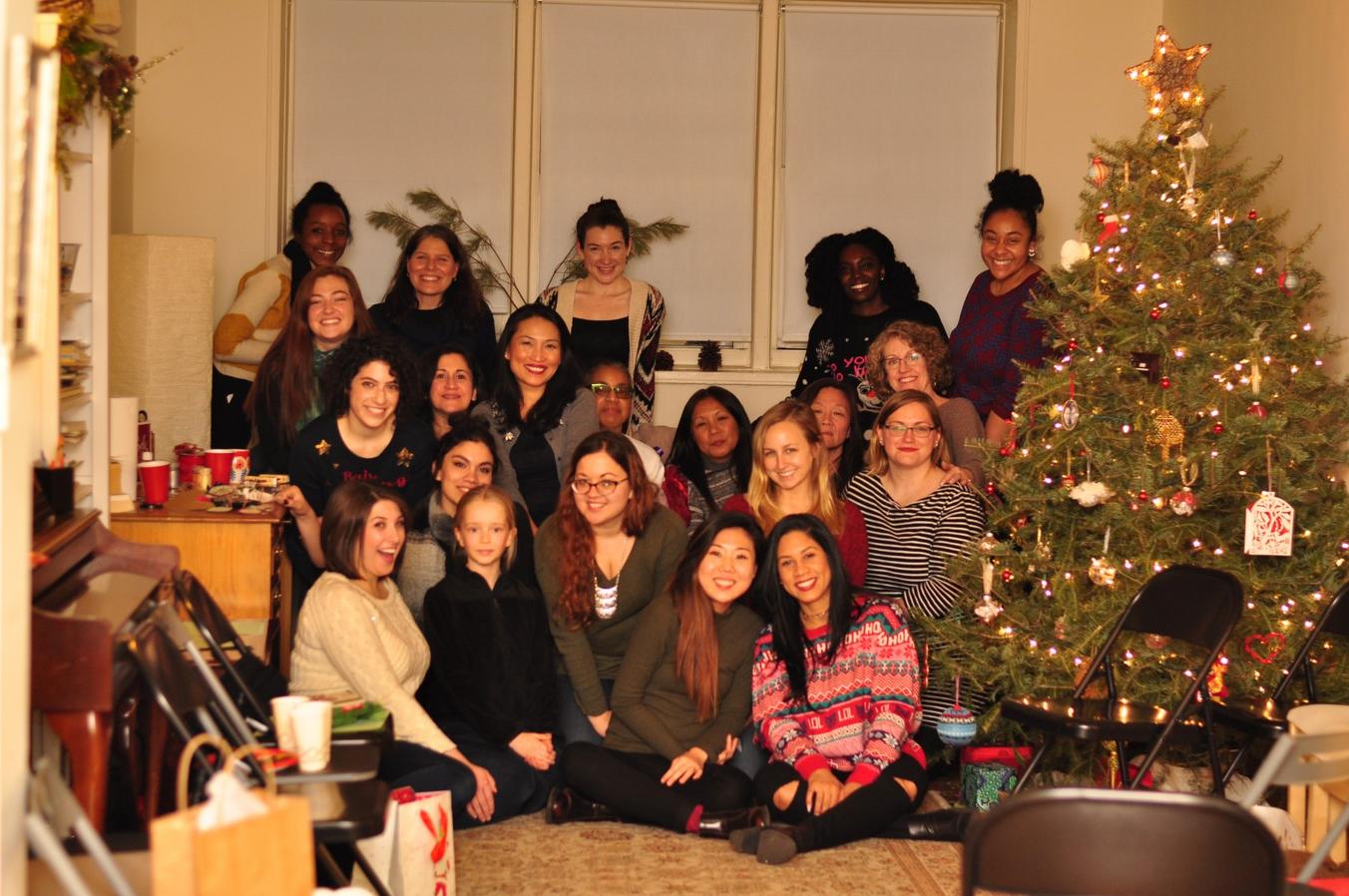 The weather has been pretty mild here in January, but we had a couple of really cold weeks in December. We got snow a couple of times (never more than about 3 inches, though), and the water that accumulated on our little sandpit cover froze over, much to Marica's delight.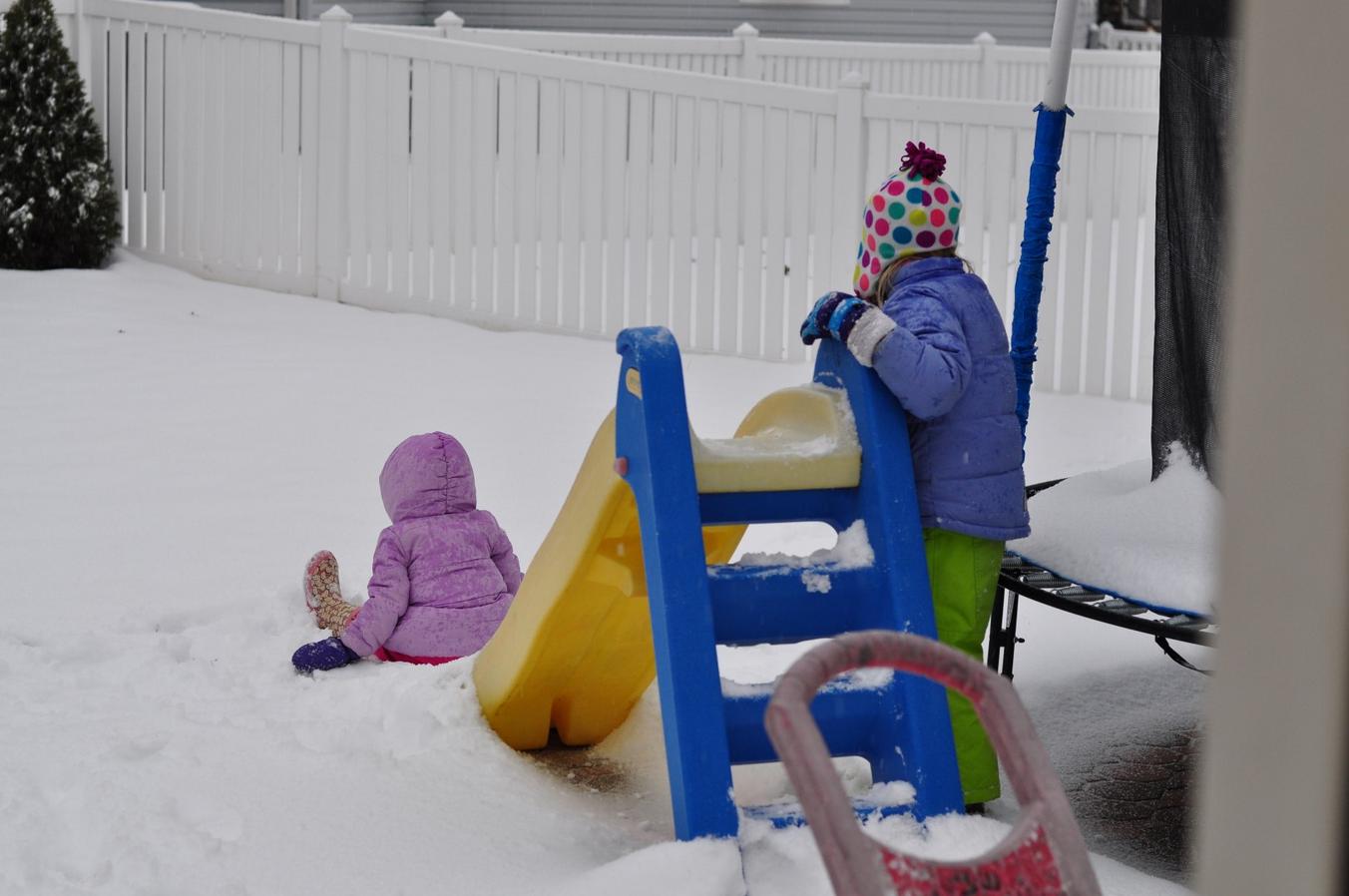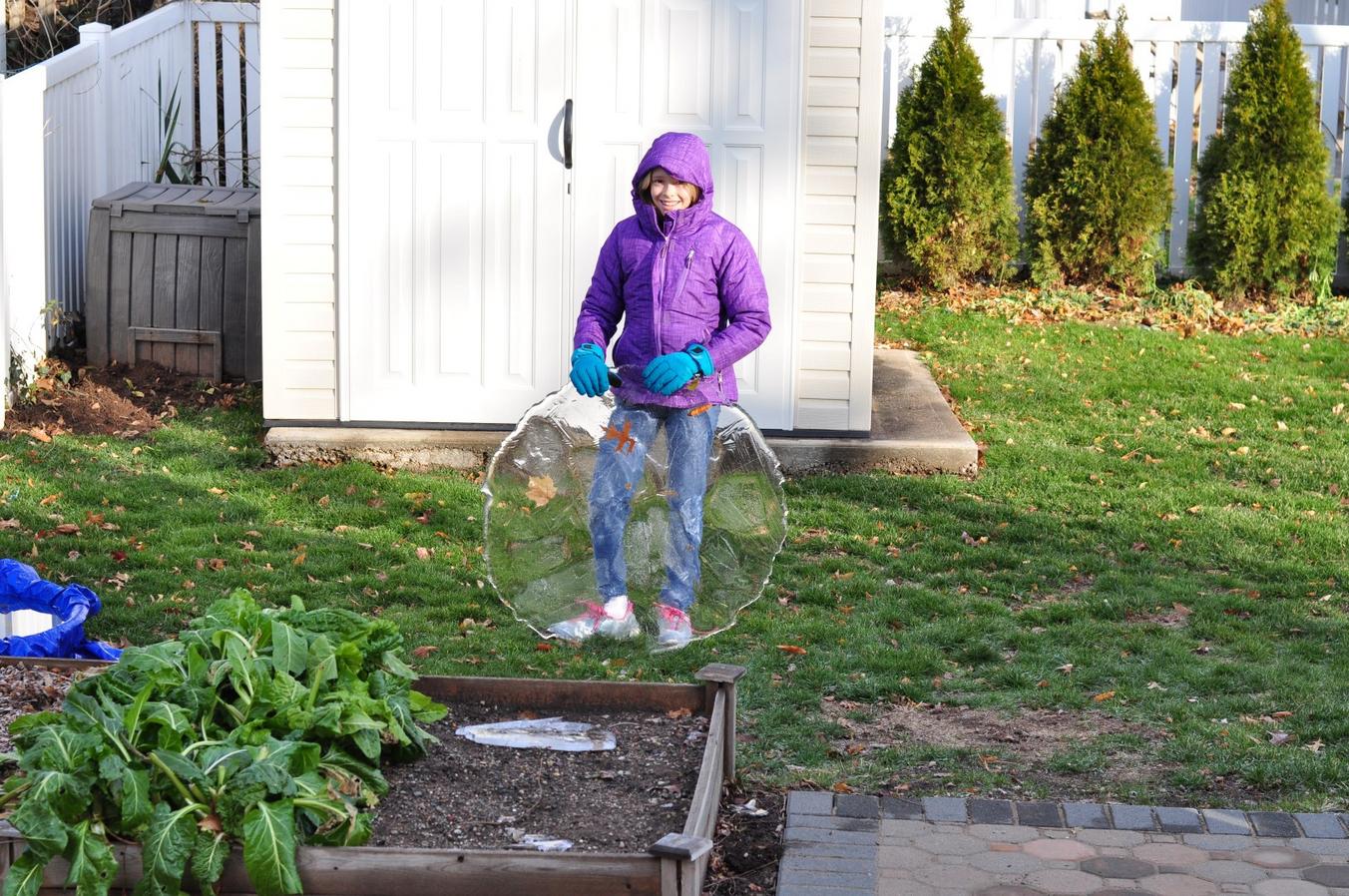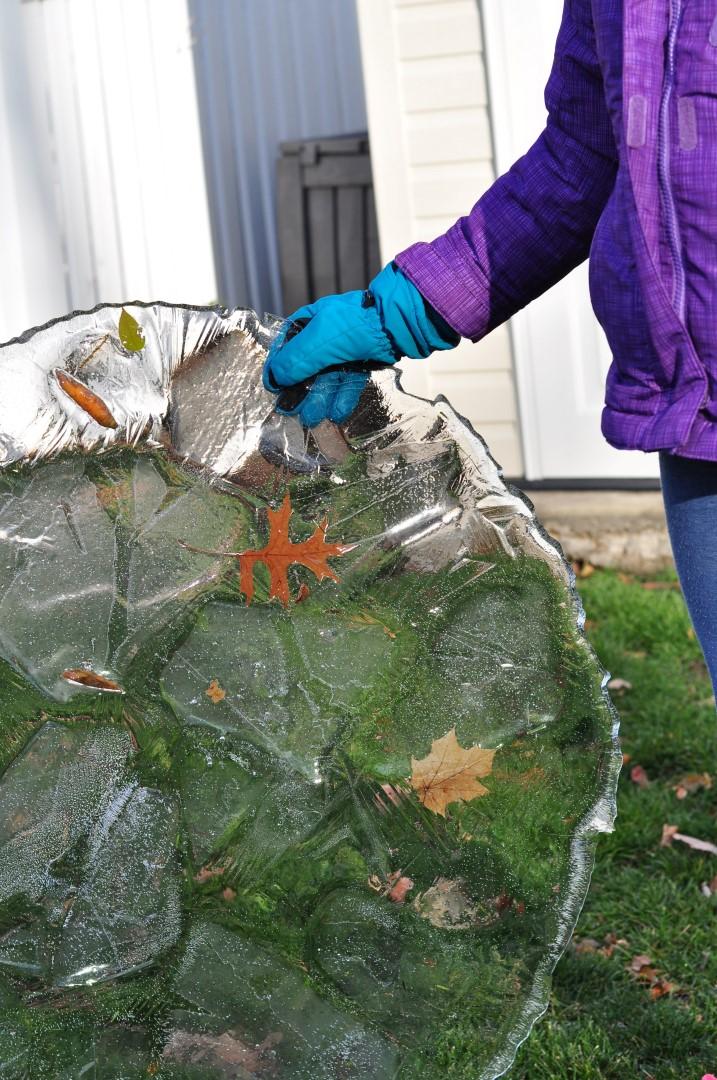 The Sunday before Christmas there was a beautiful presentation put on by some of the children and the choir. Marica and Esther did a reading each (and did very well!), and Marica sang in the choir as well. Shannon, who is our music director at church, did a fantastic job coordinating it all and everyone involved did a great job.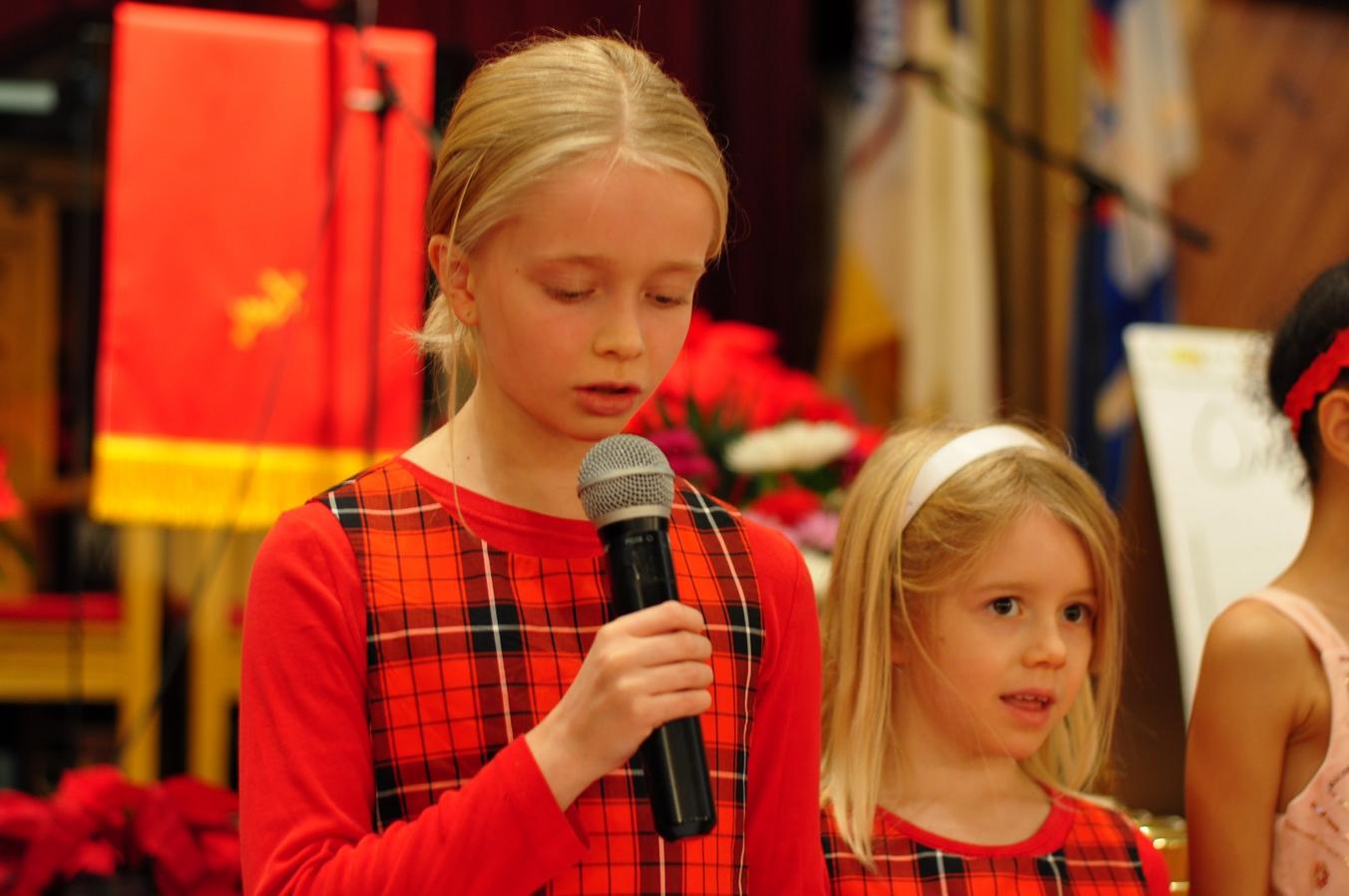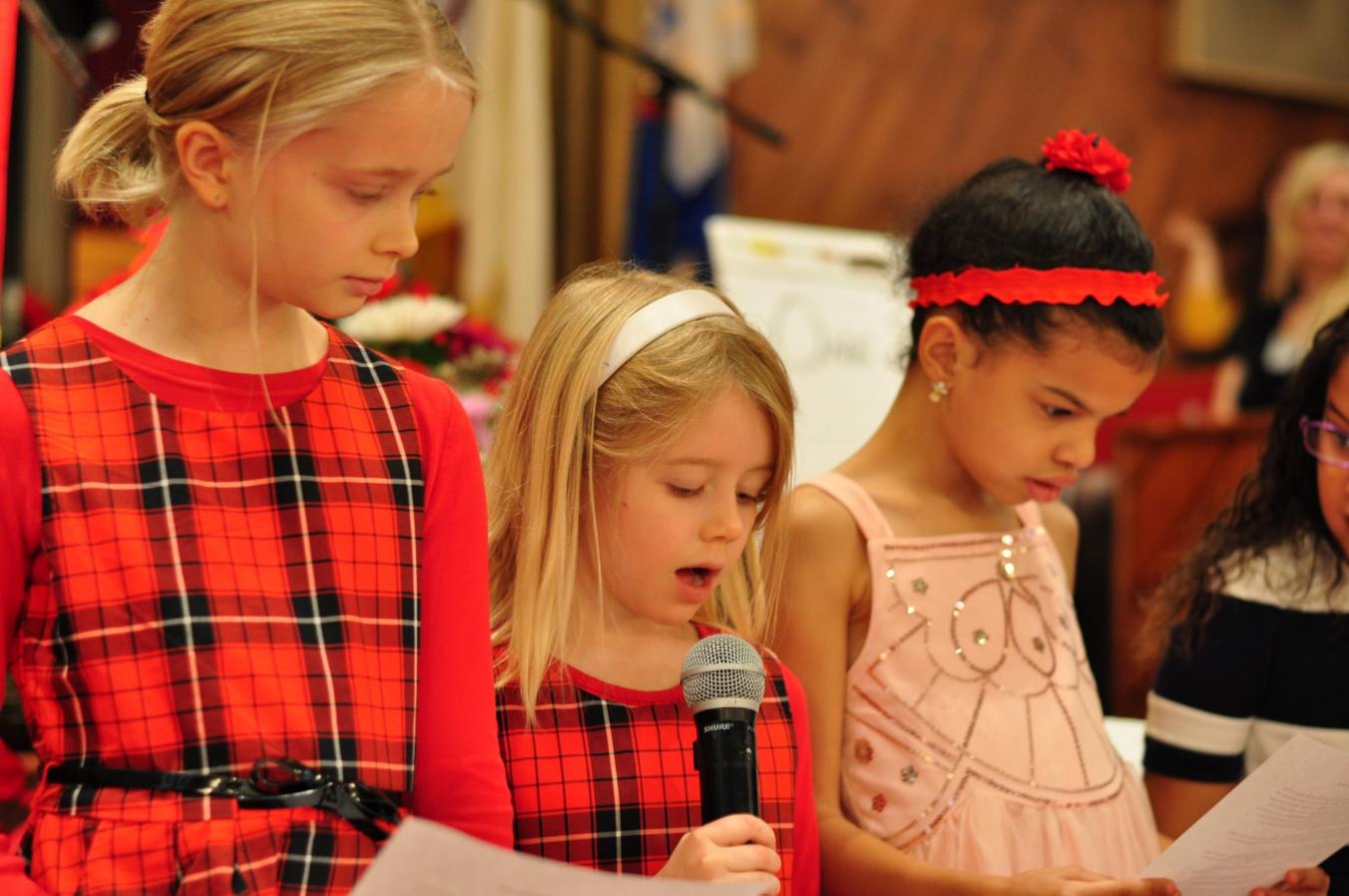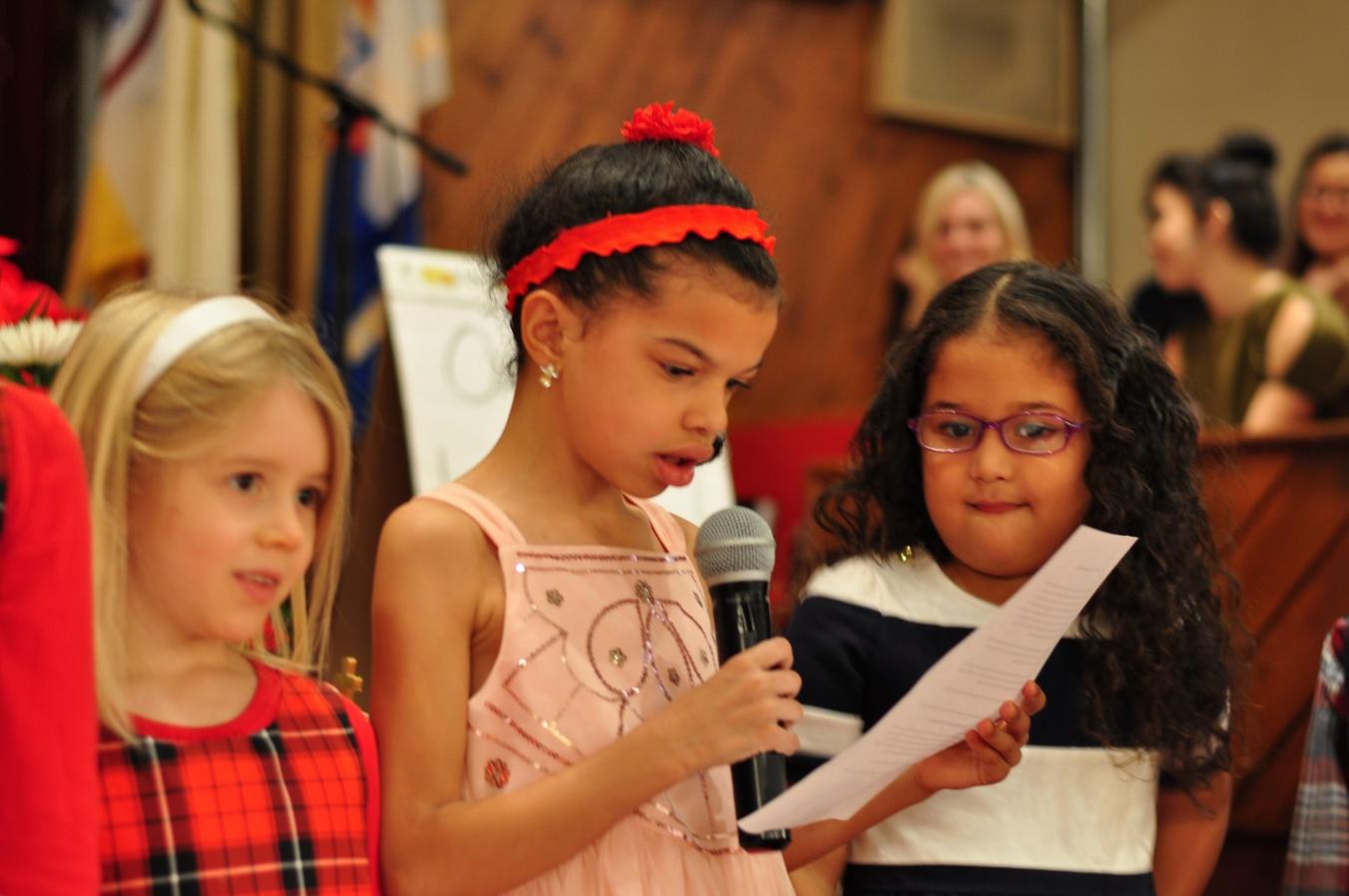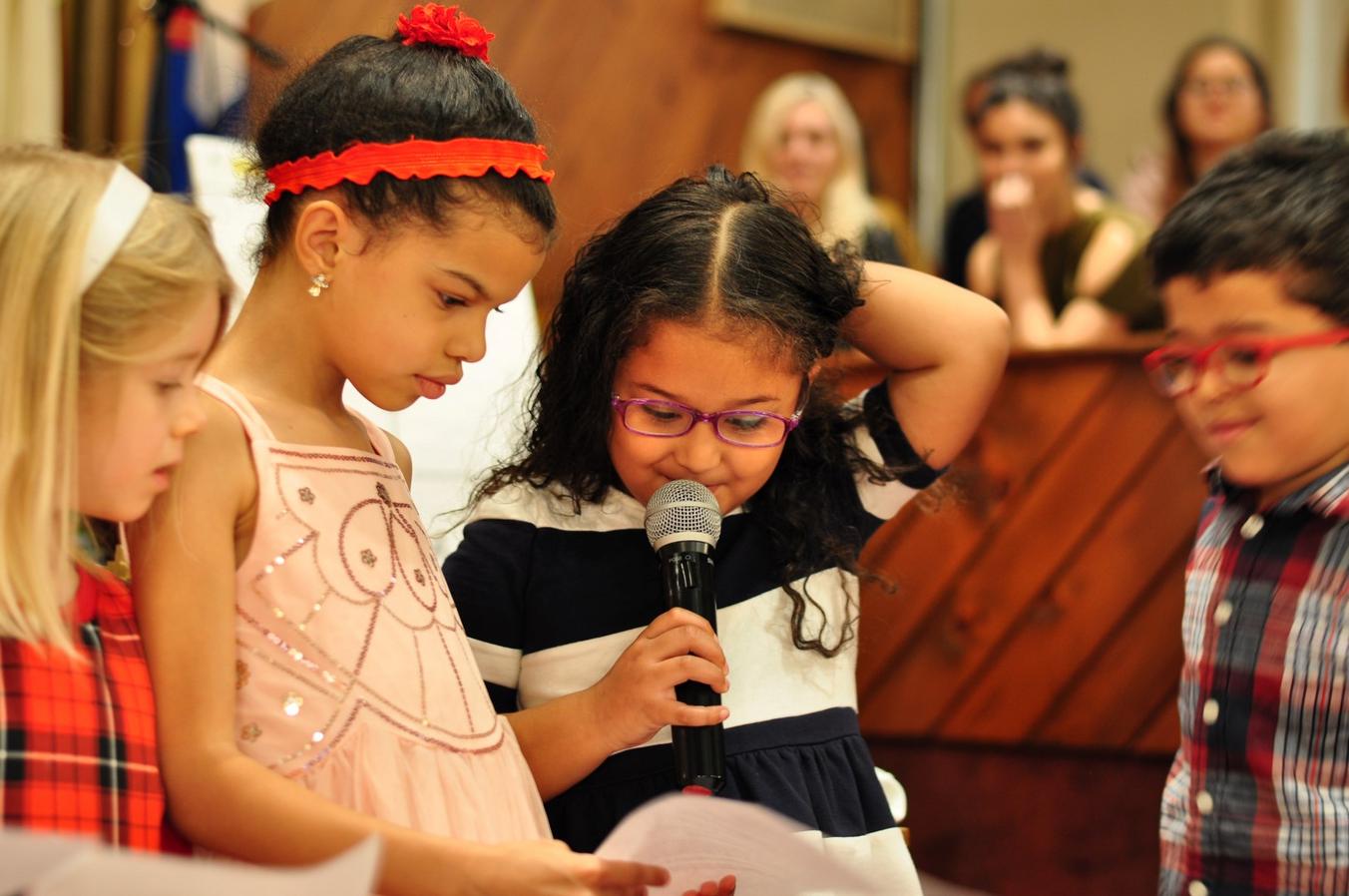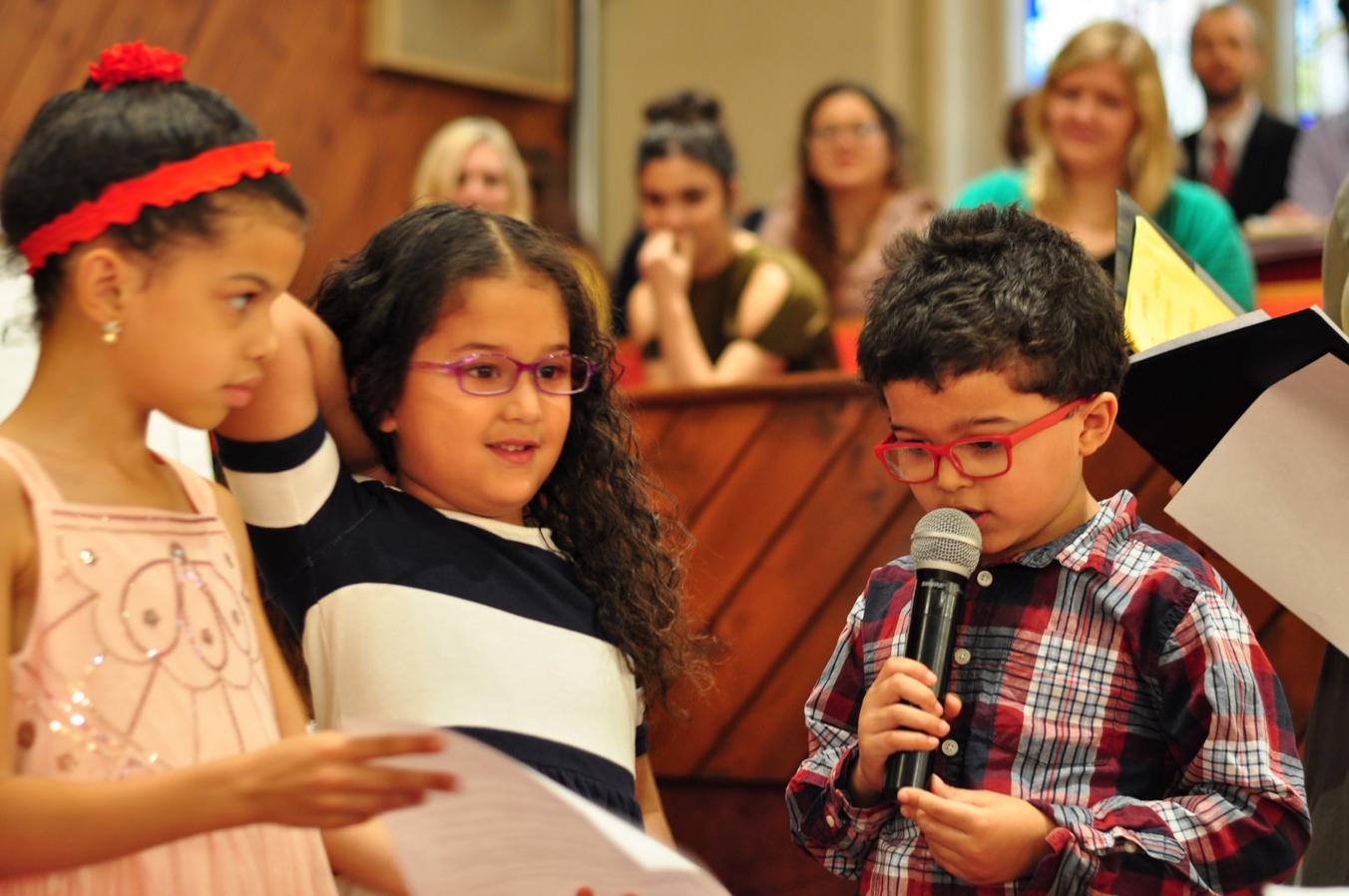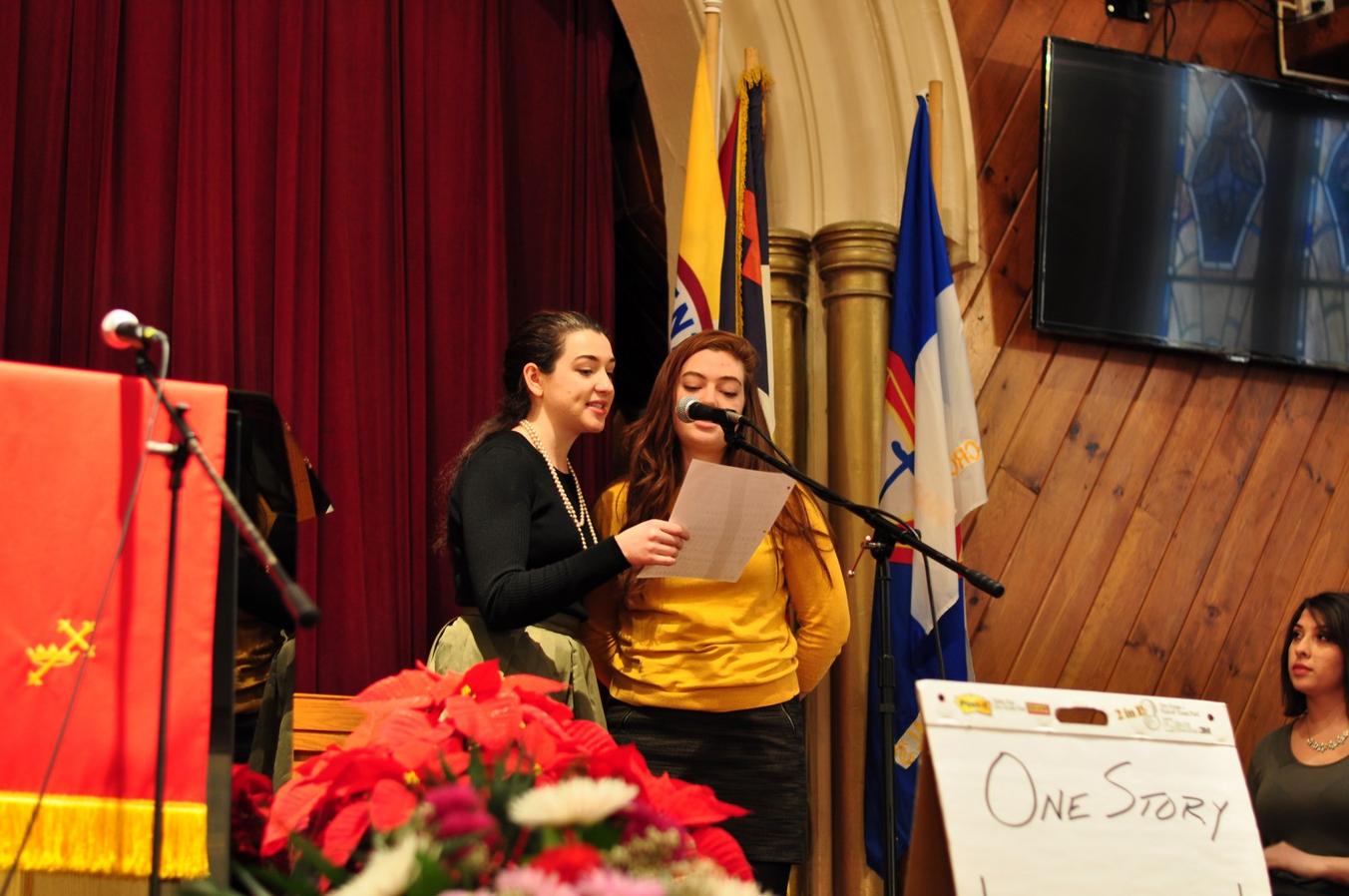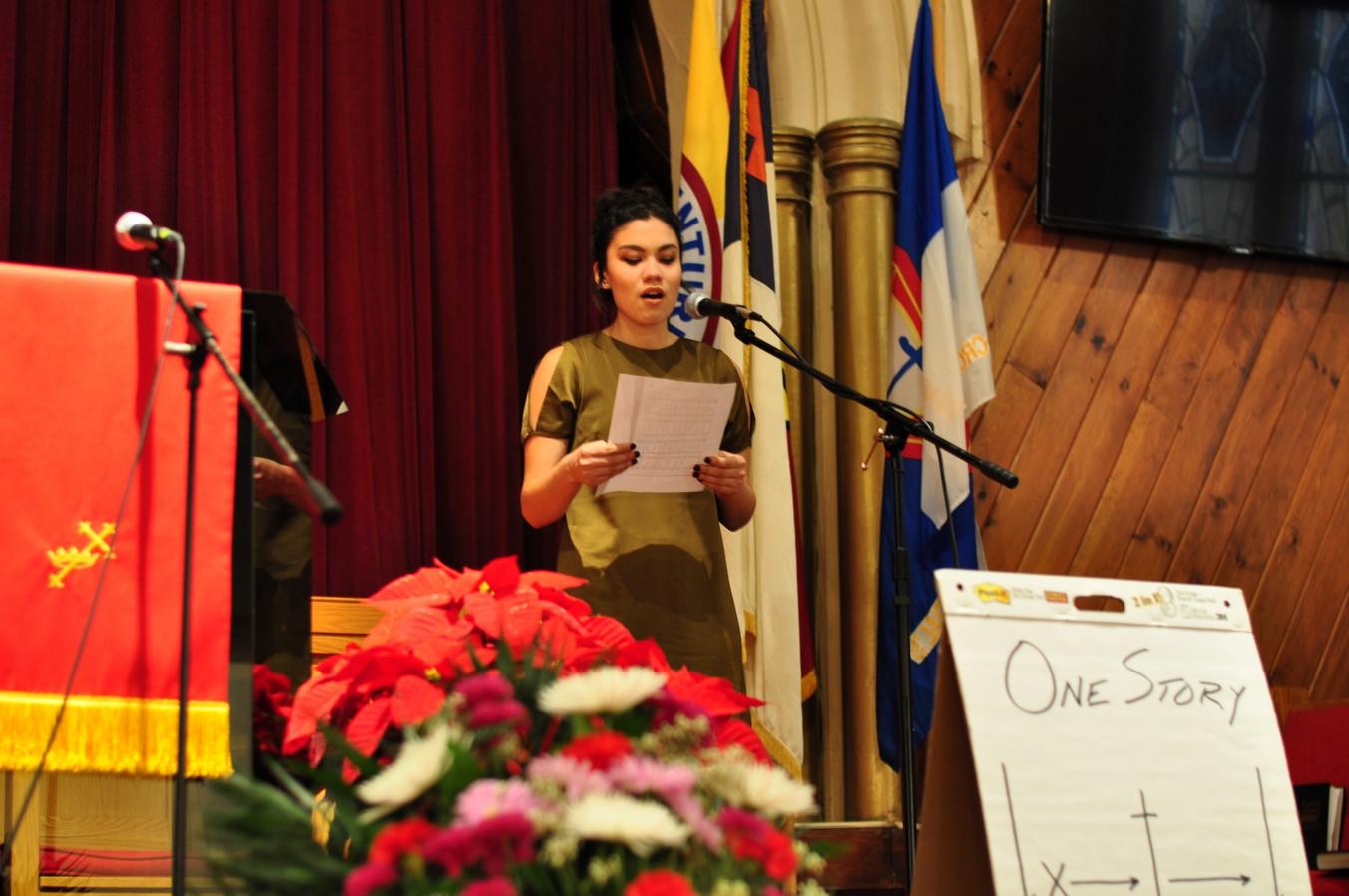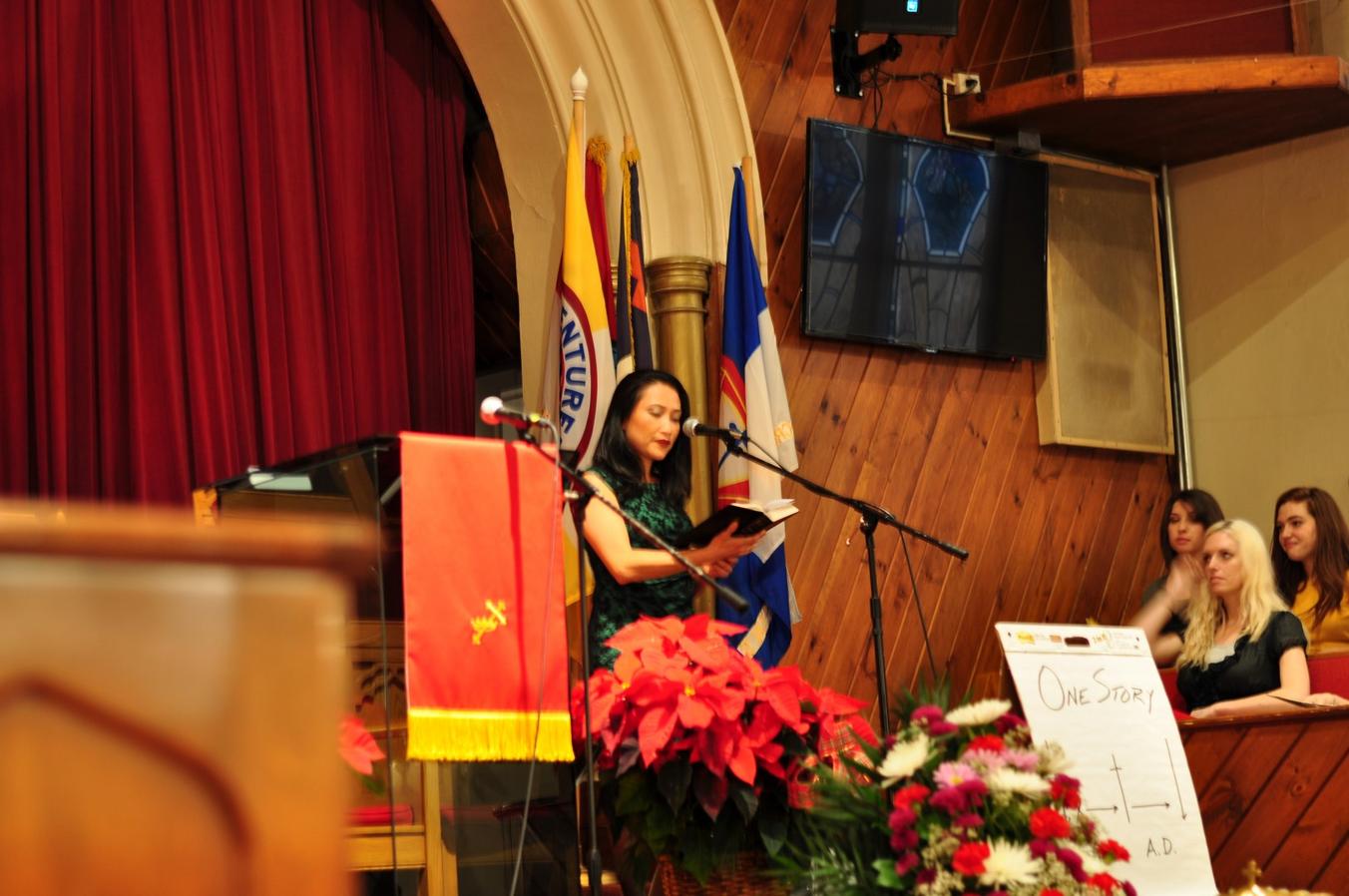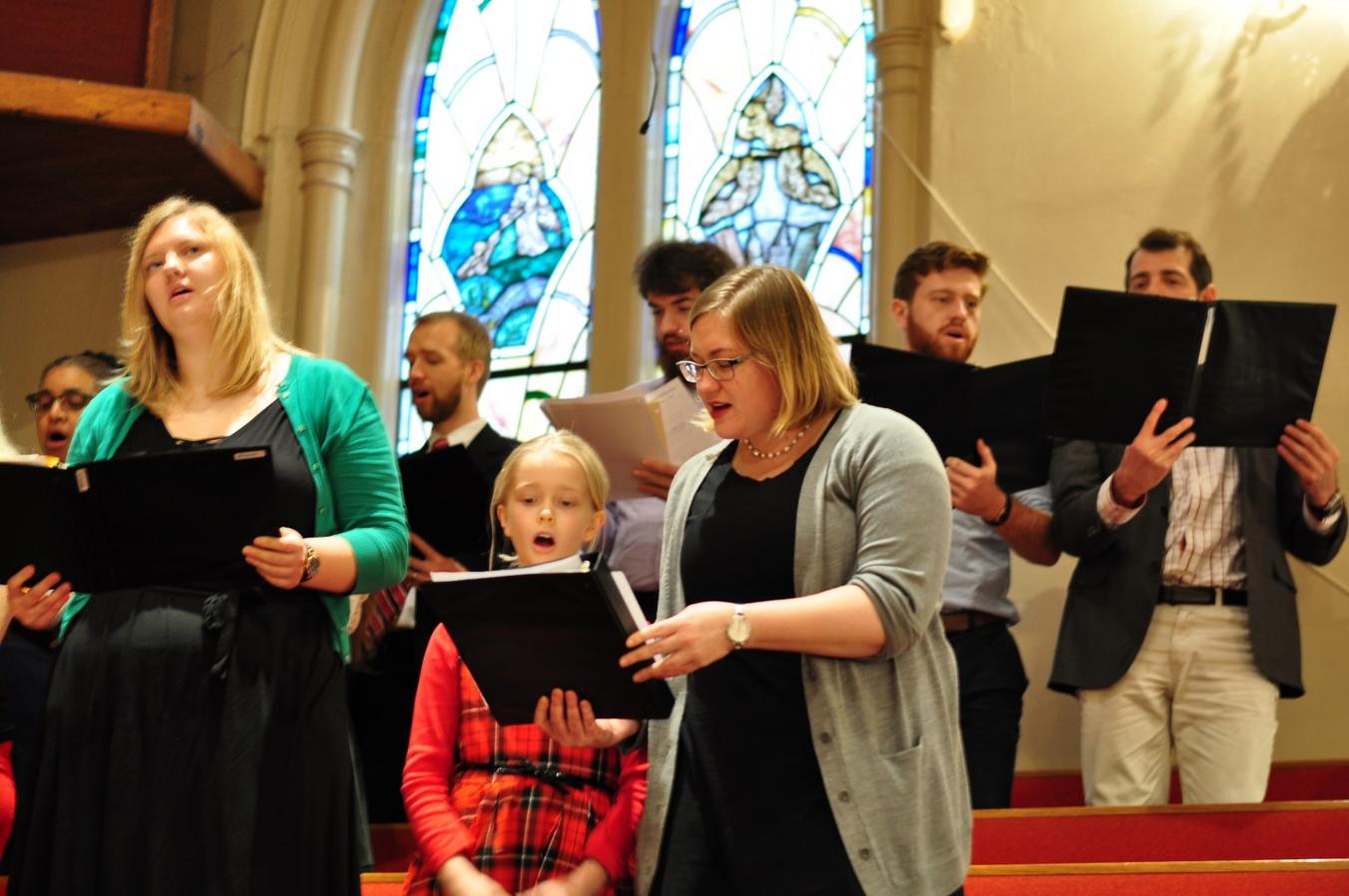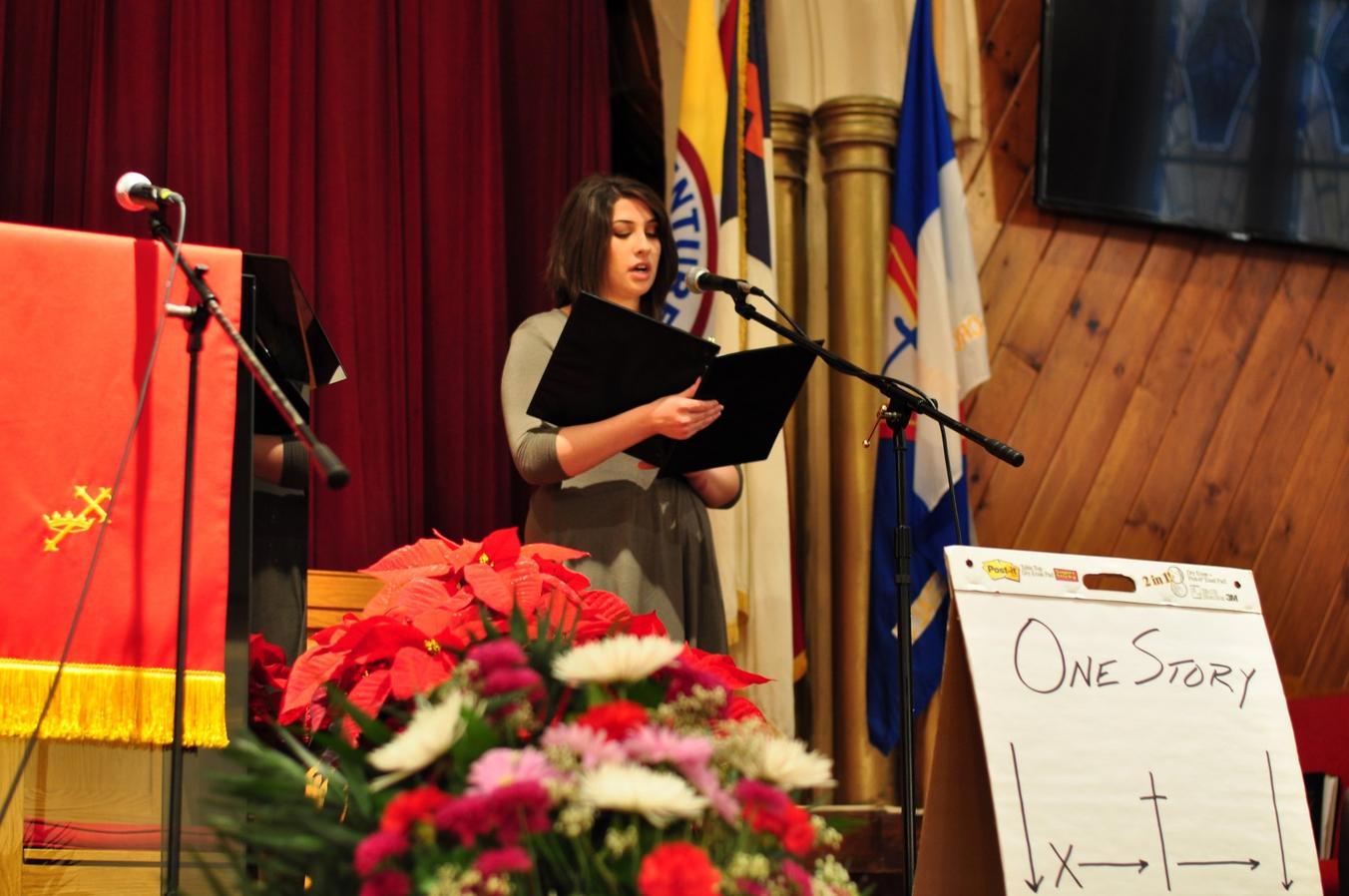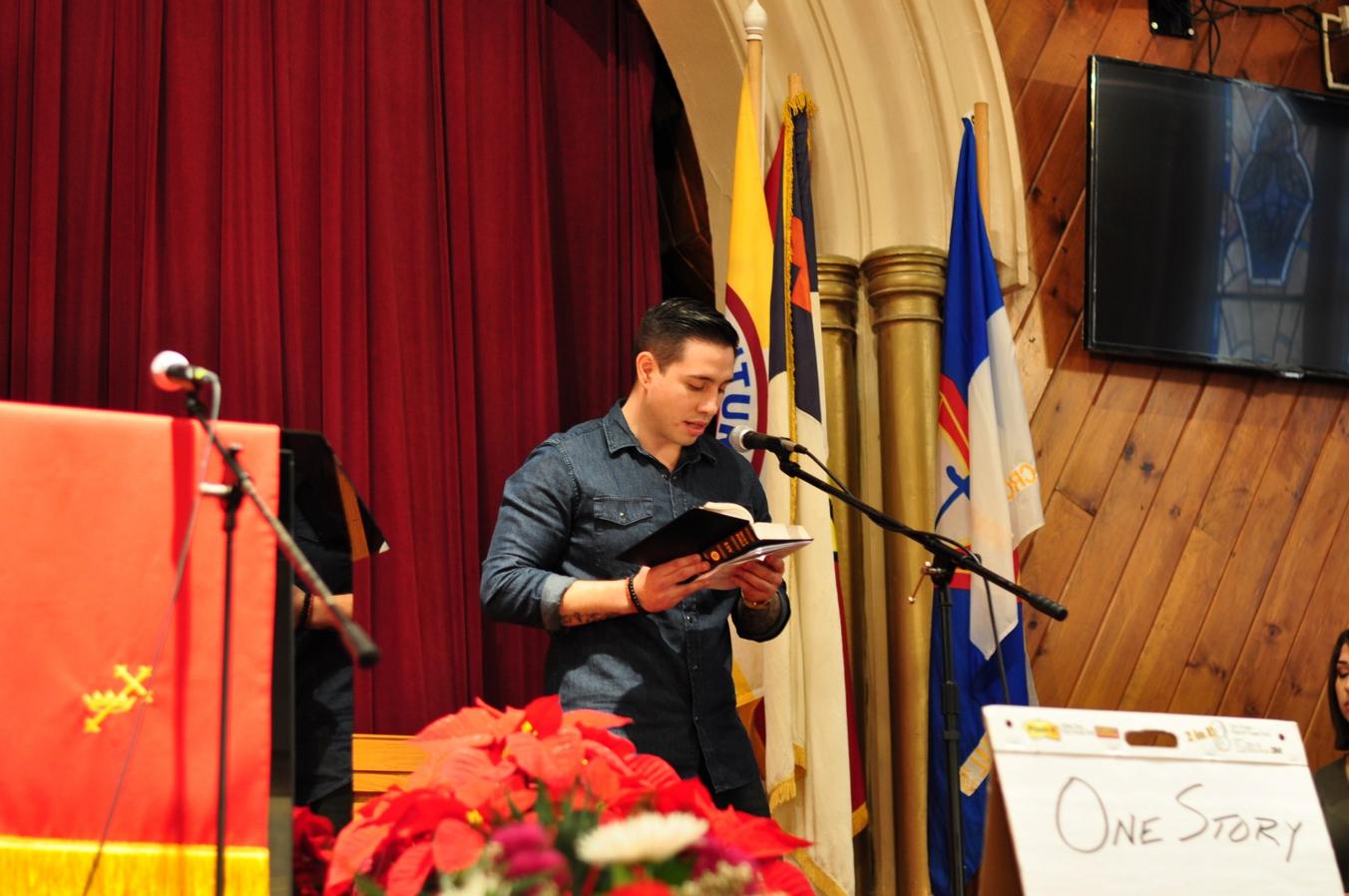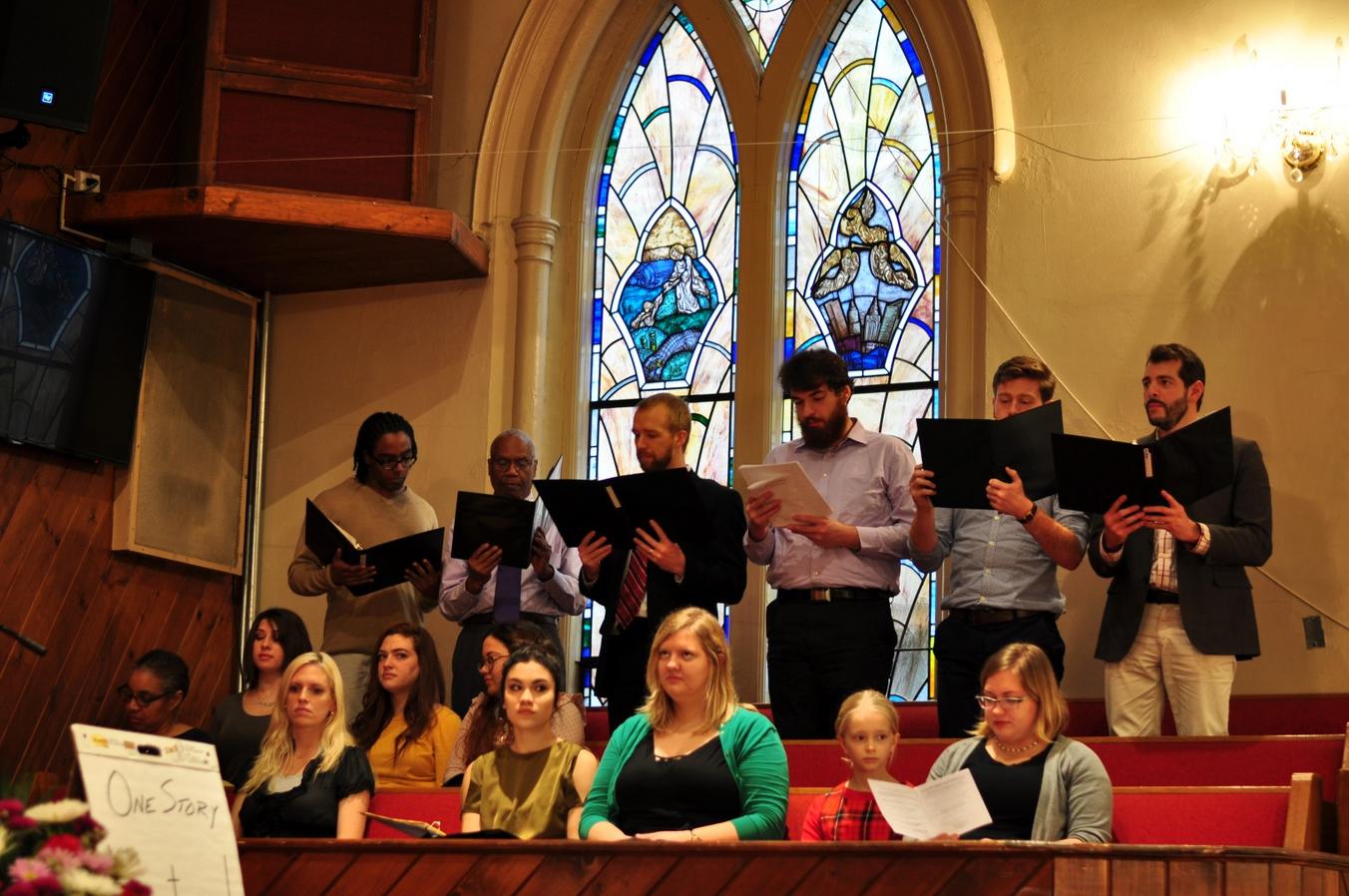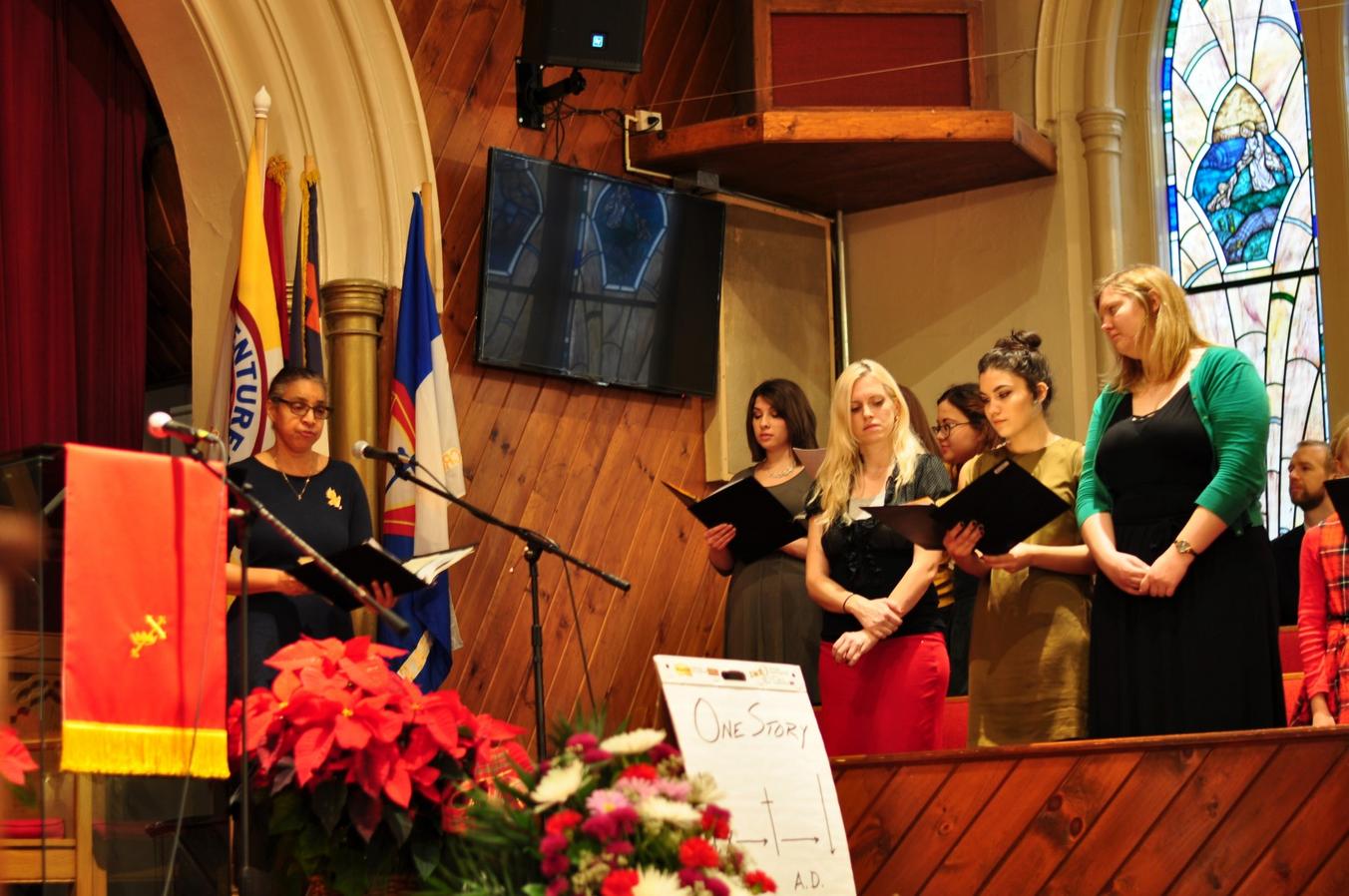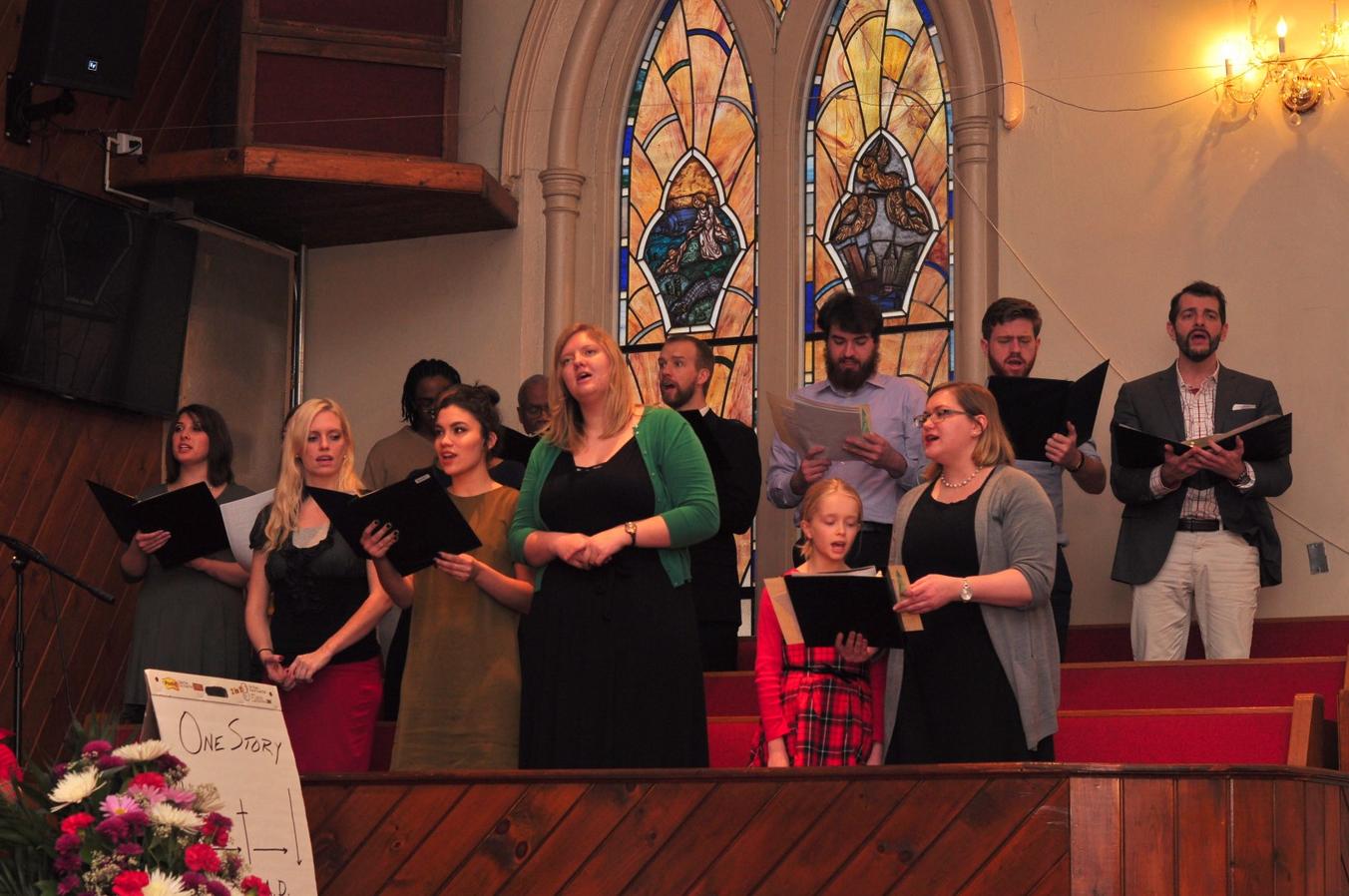 It was a little difficult getting a good Christmas photo this year. The one that everyone turned out best in didn't have a great background, but this was a fun alternative, even if we all look goofy. Which, in reality, is still an improvement on our everyday selves.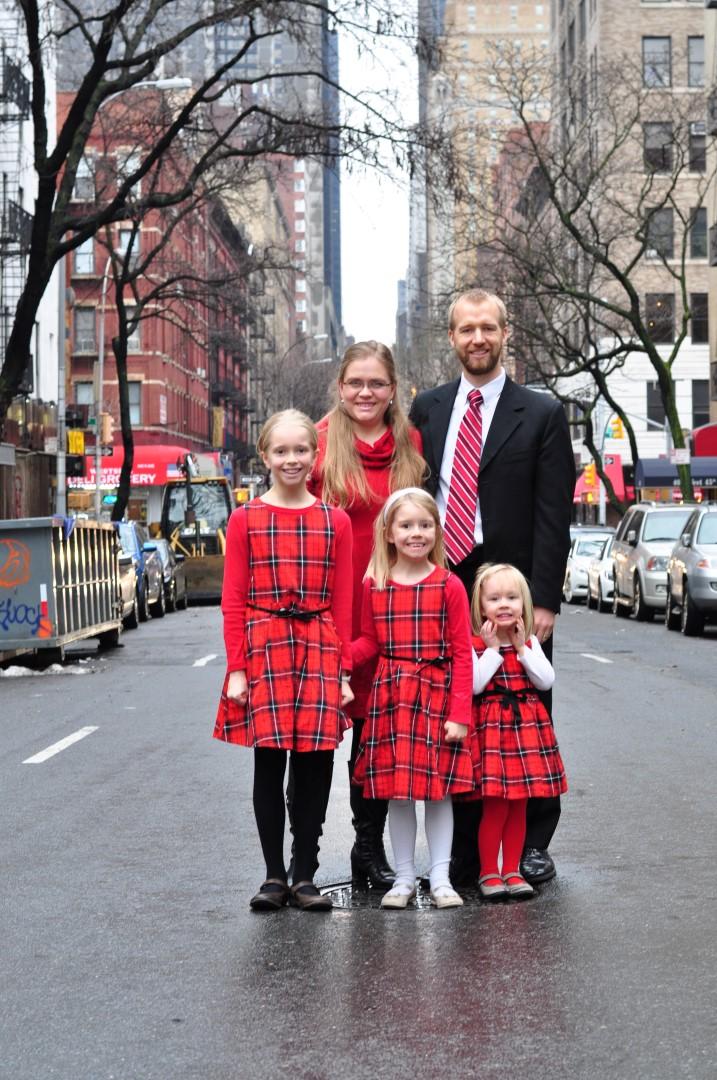 Christmas Eve is when we usually do most of our celebrations of gift giving and remembering, reading, and singing about the birth of Christ, all enjoyed over a lovely finger food snacky dinner.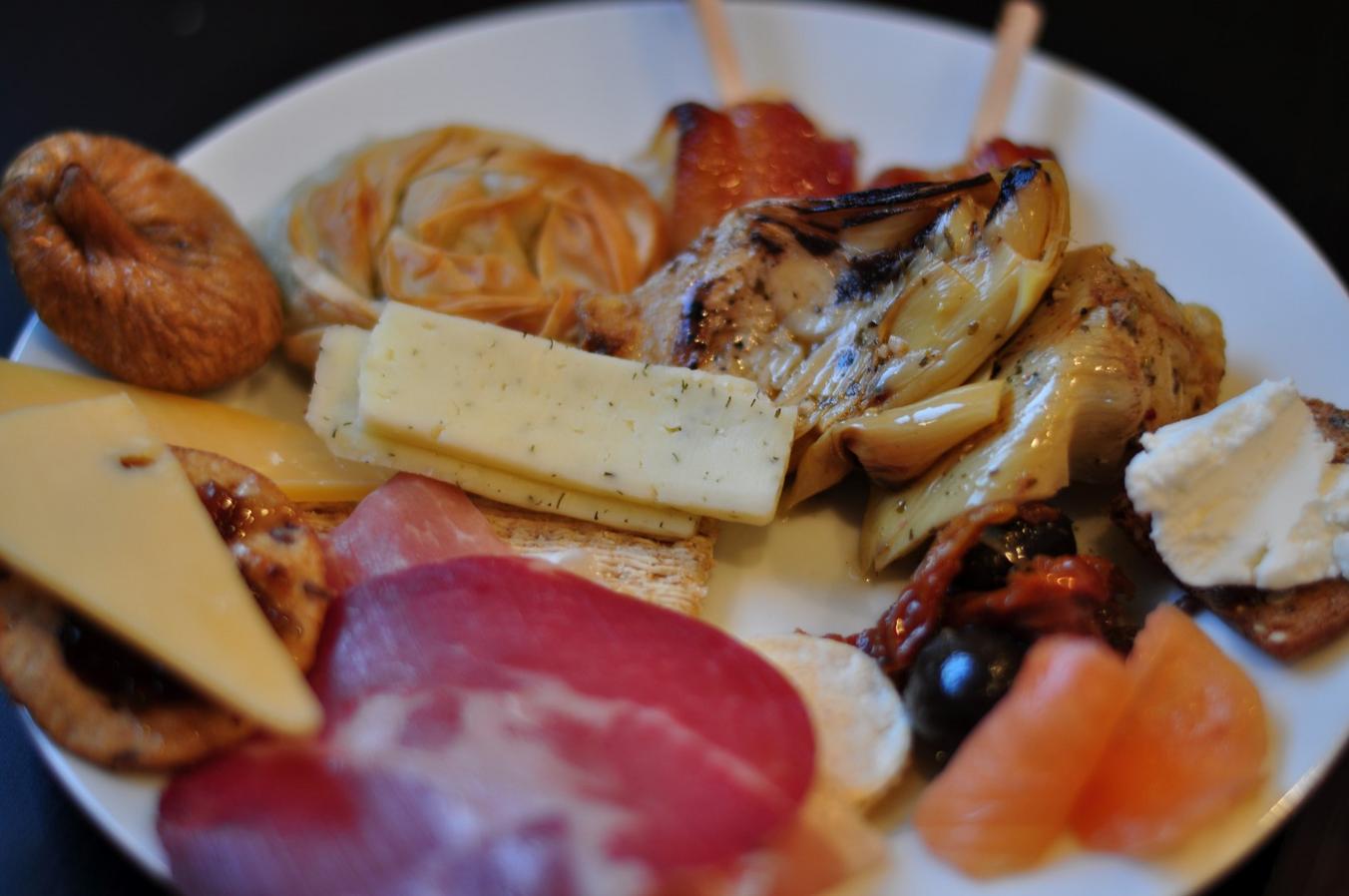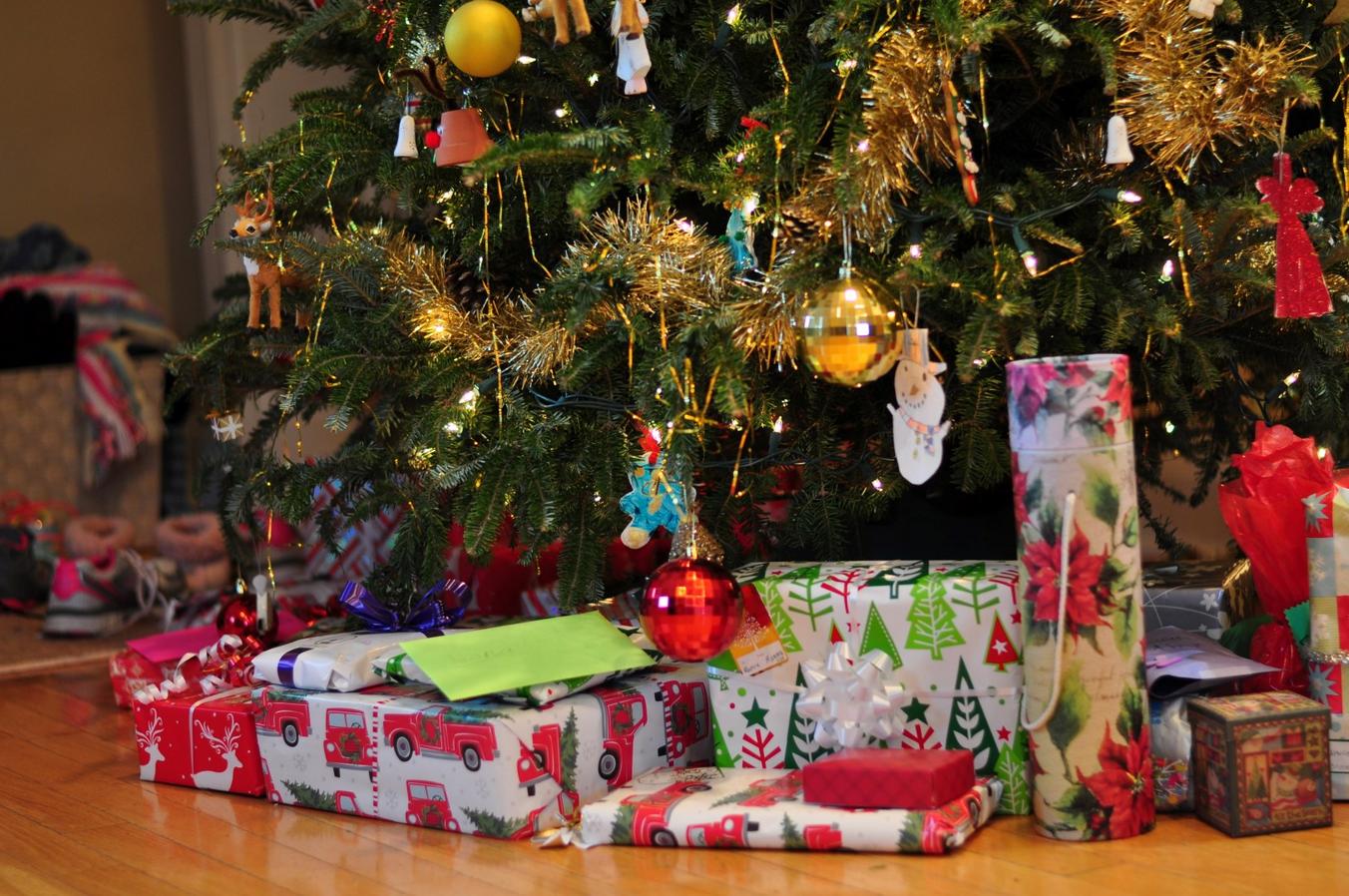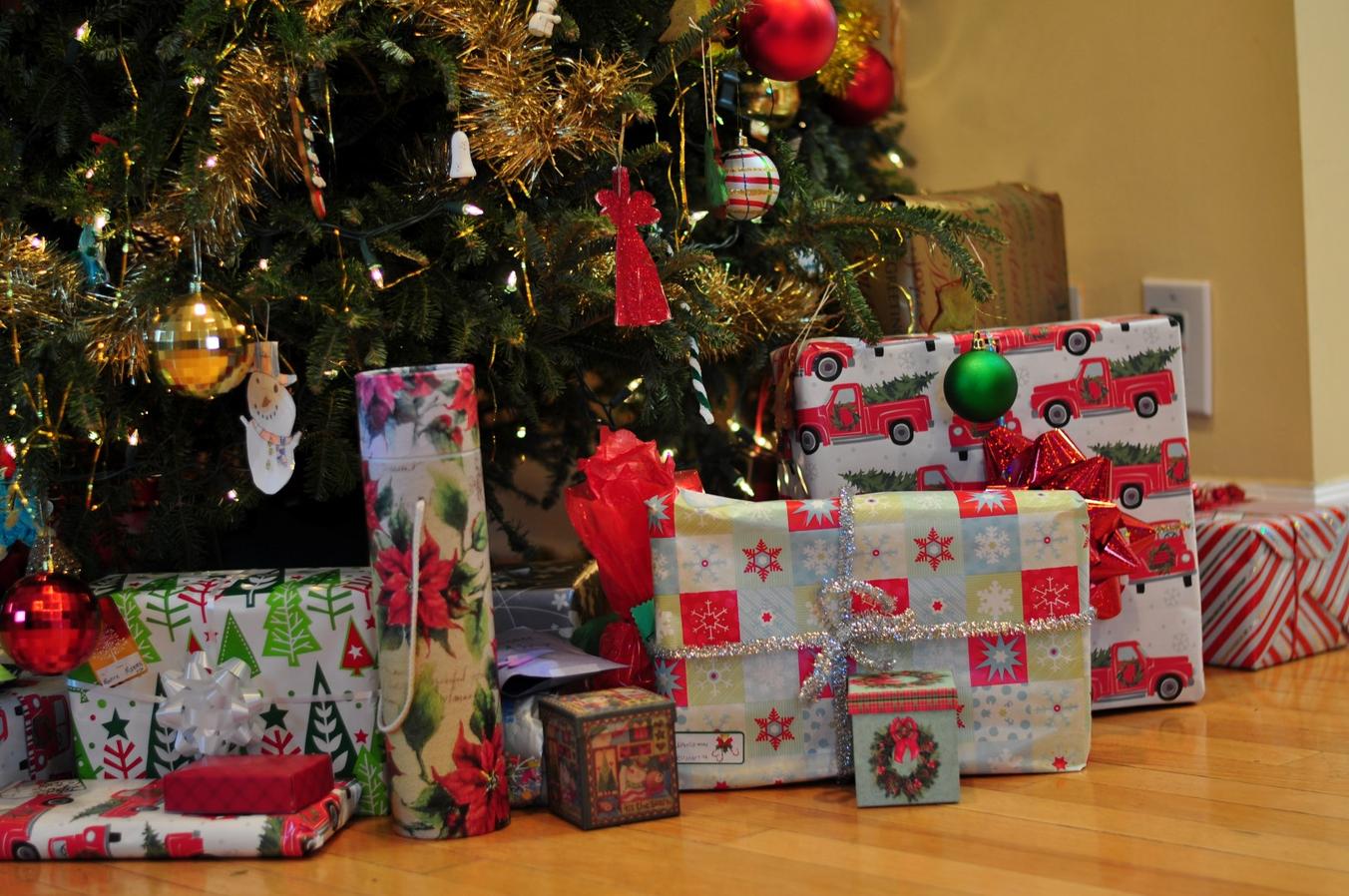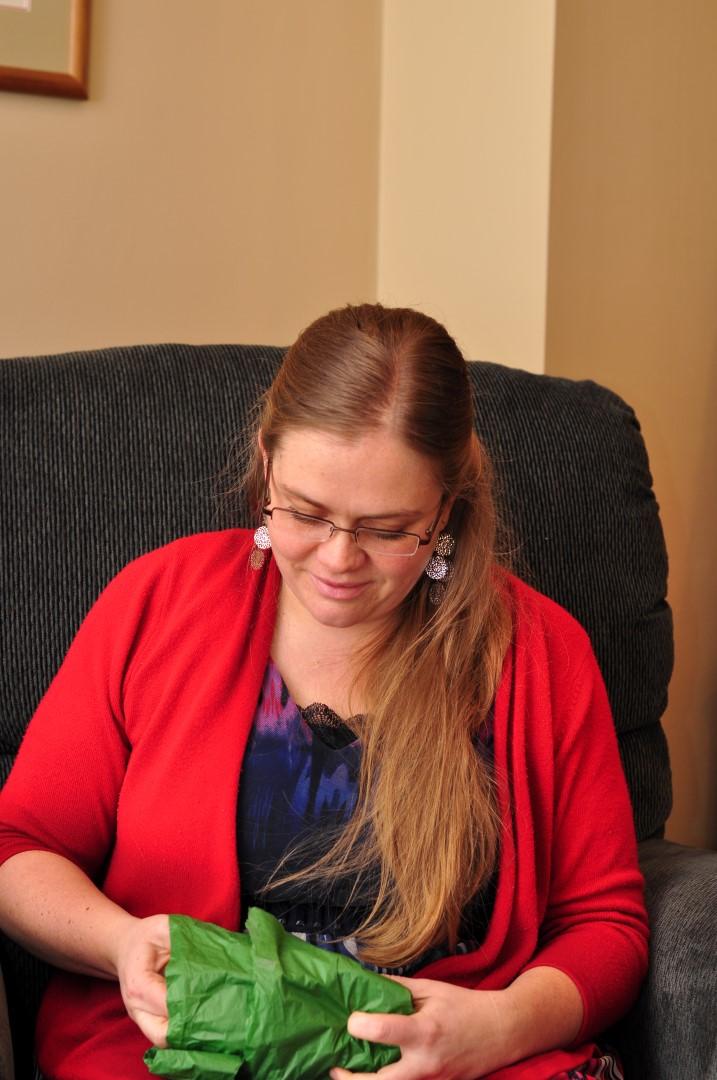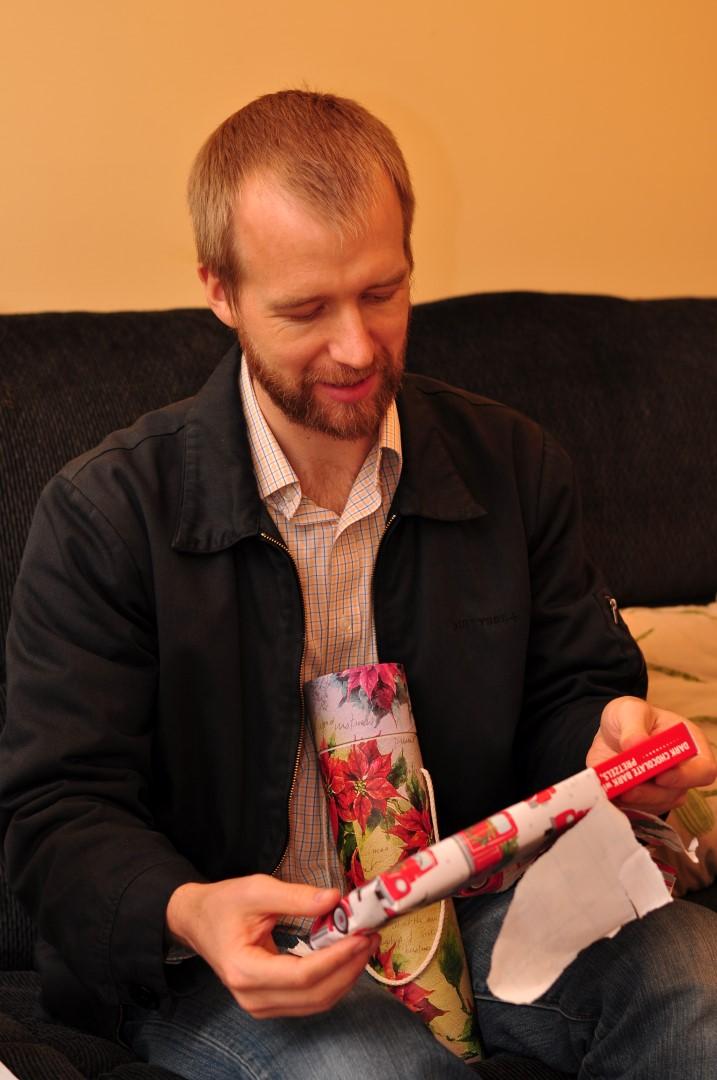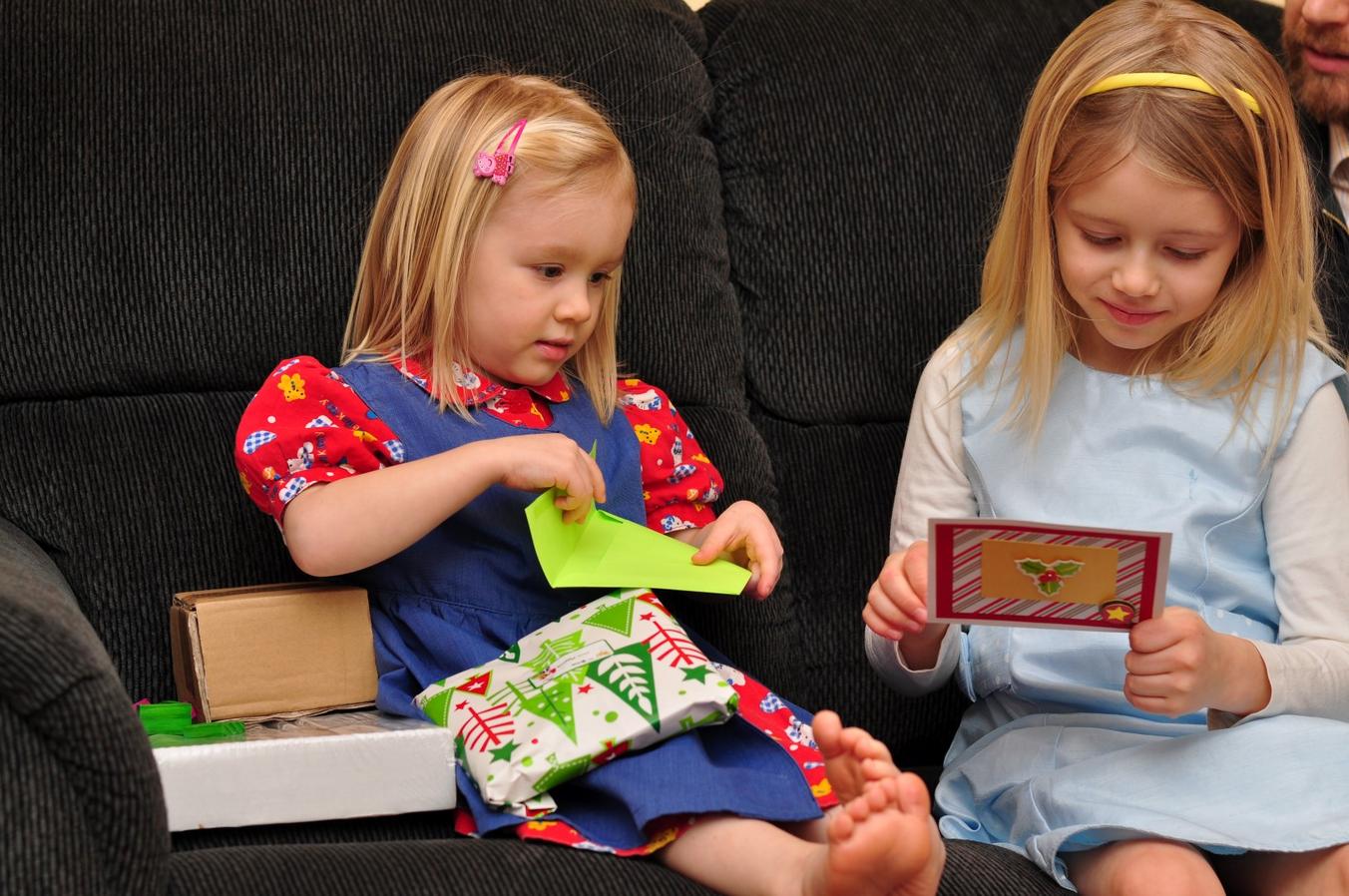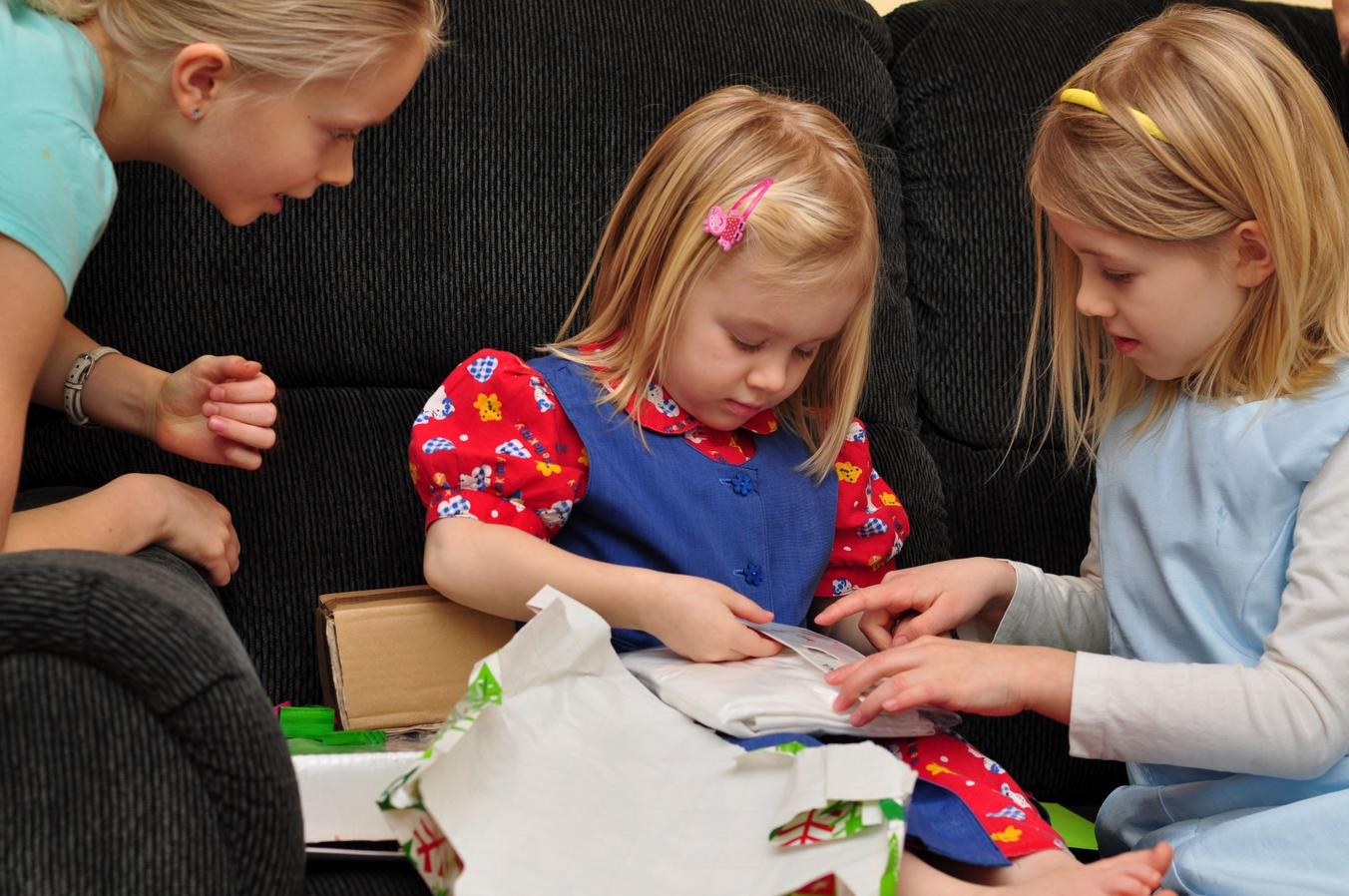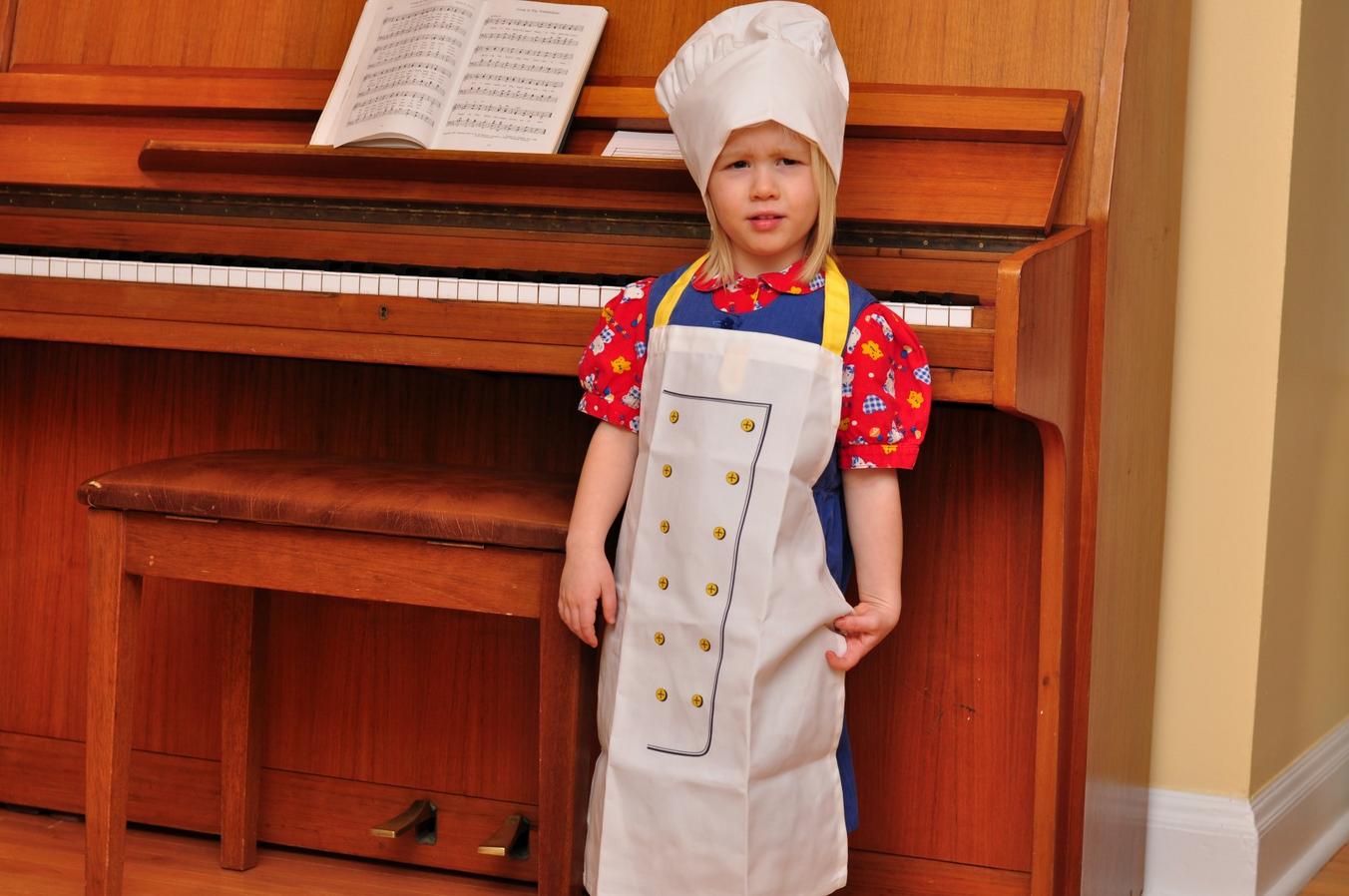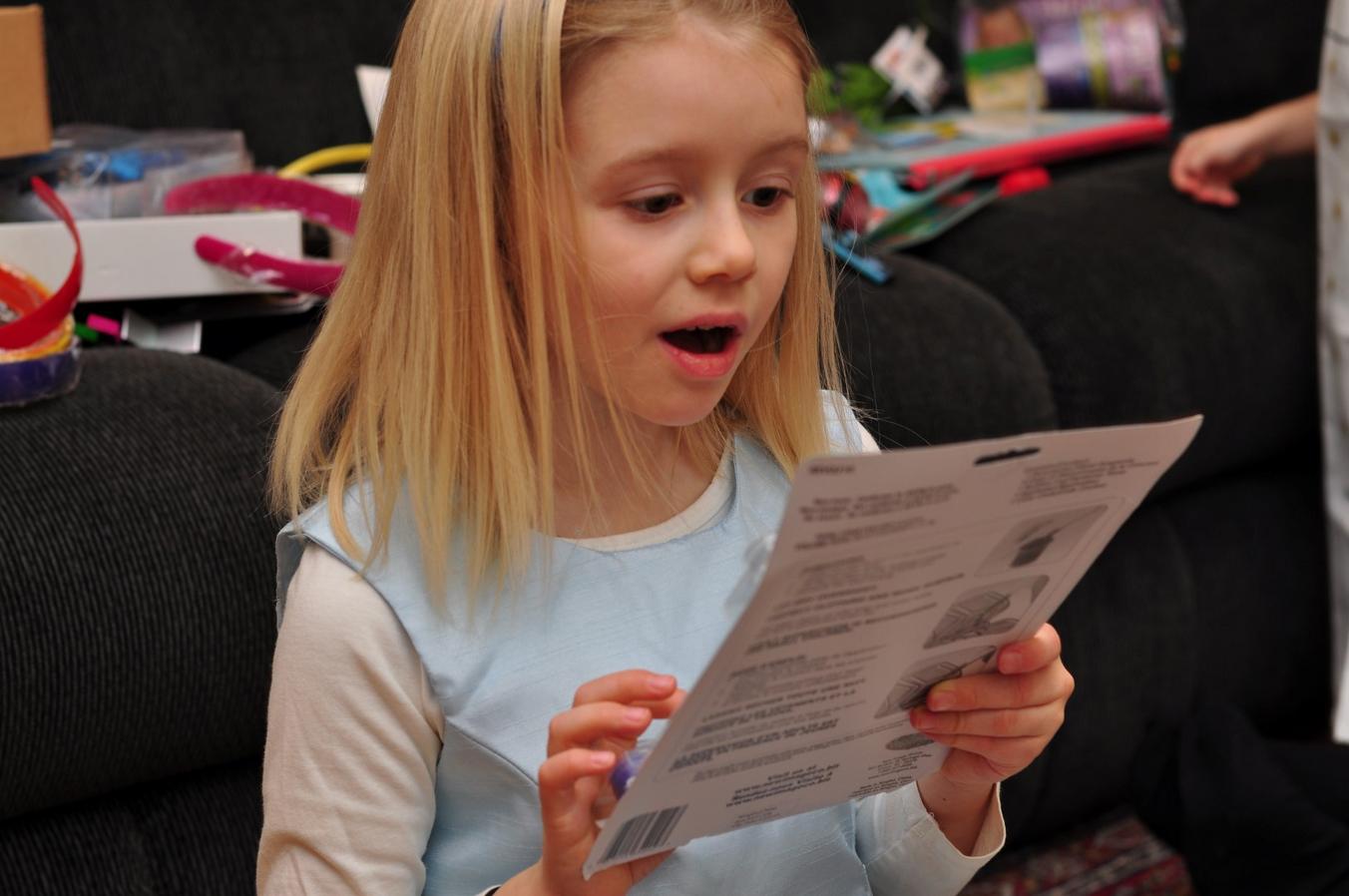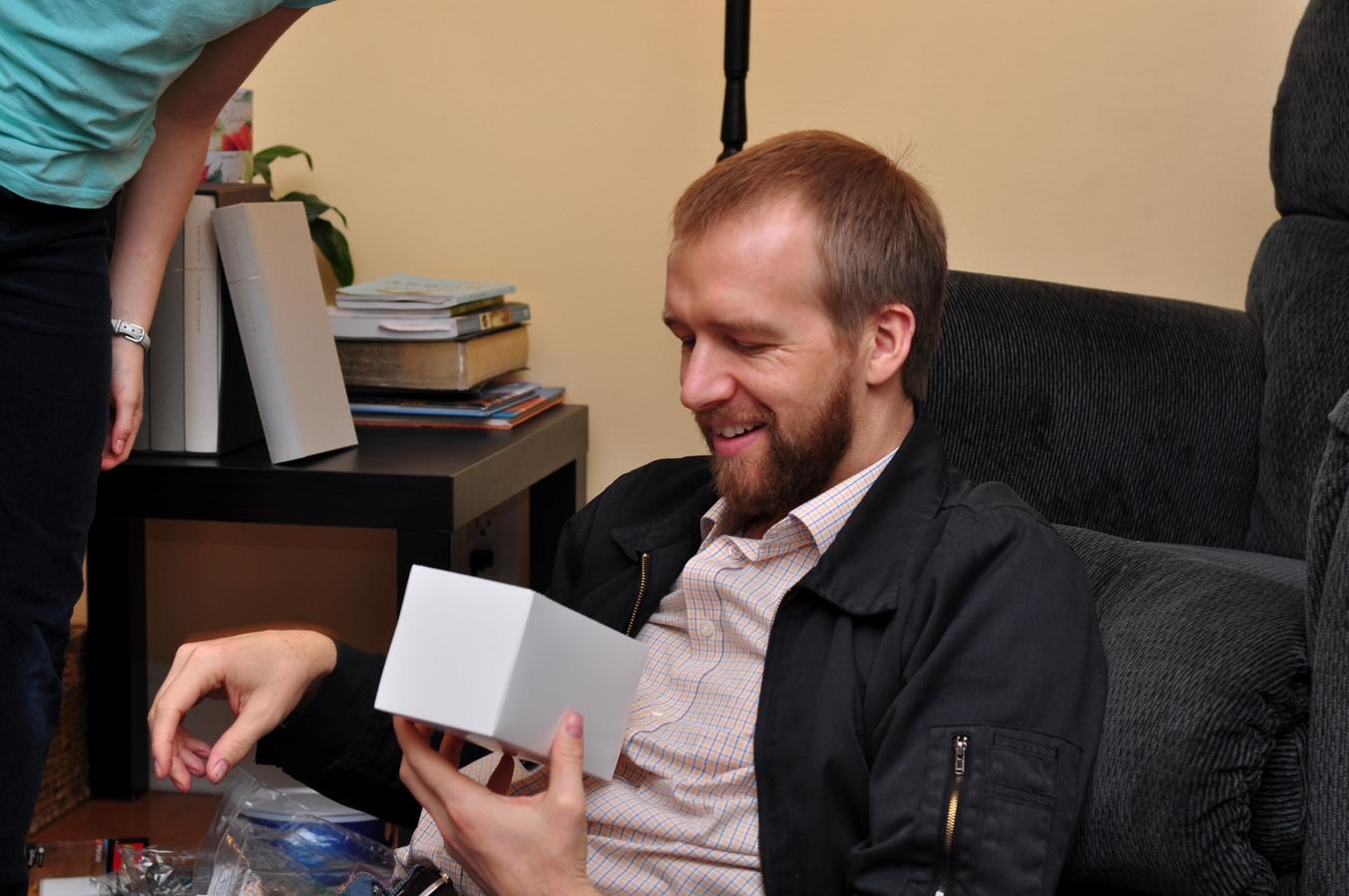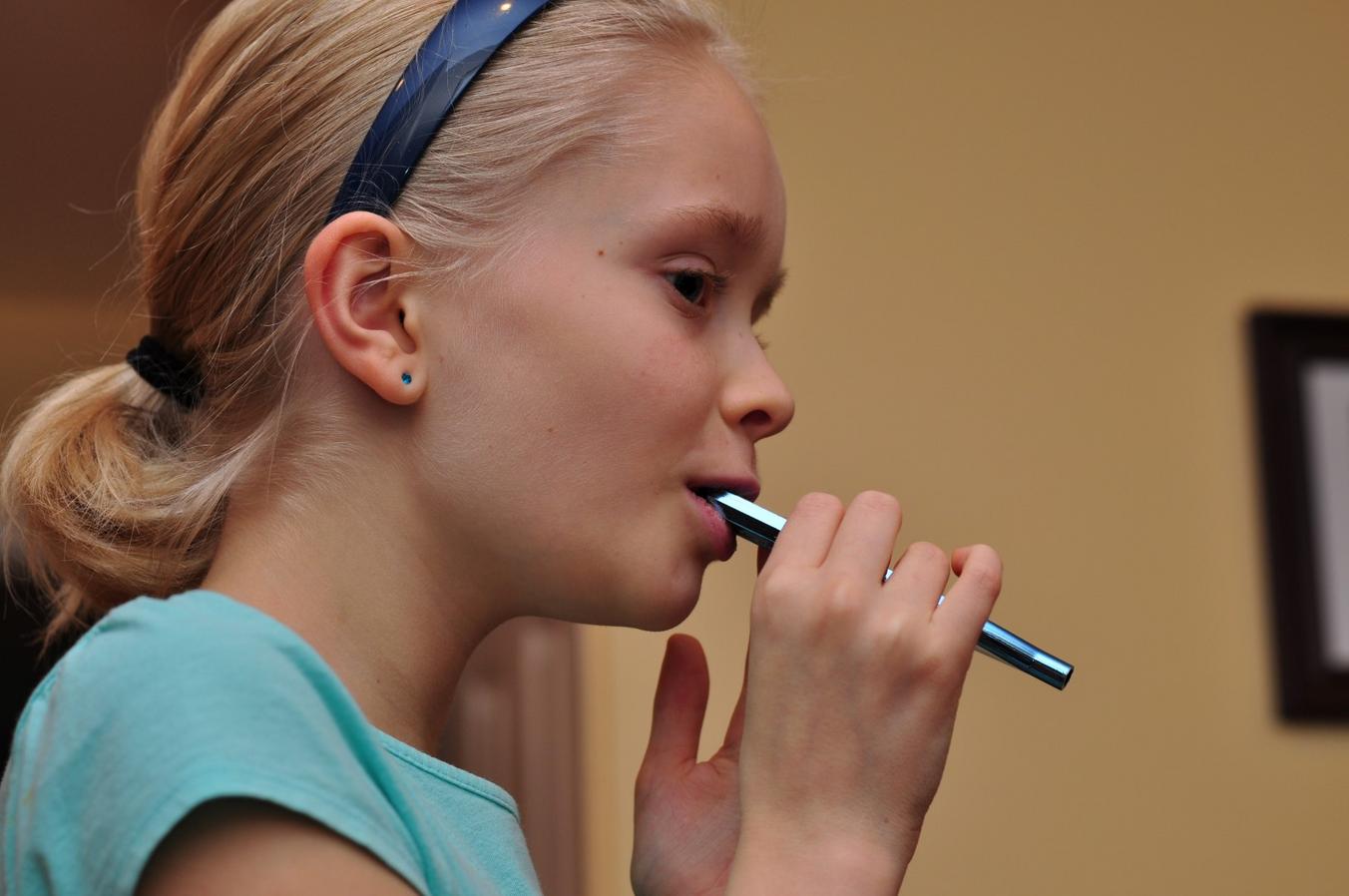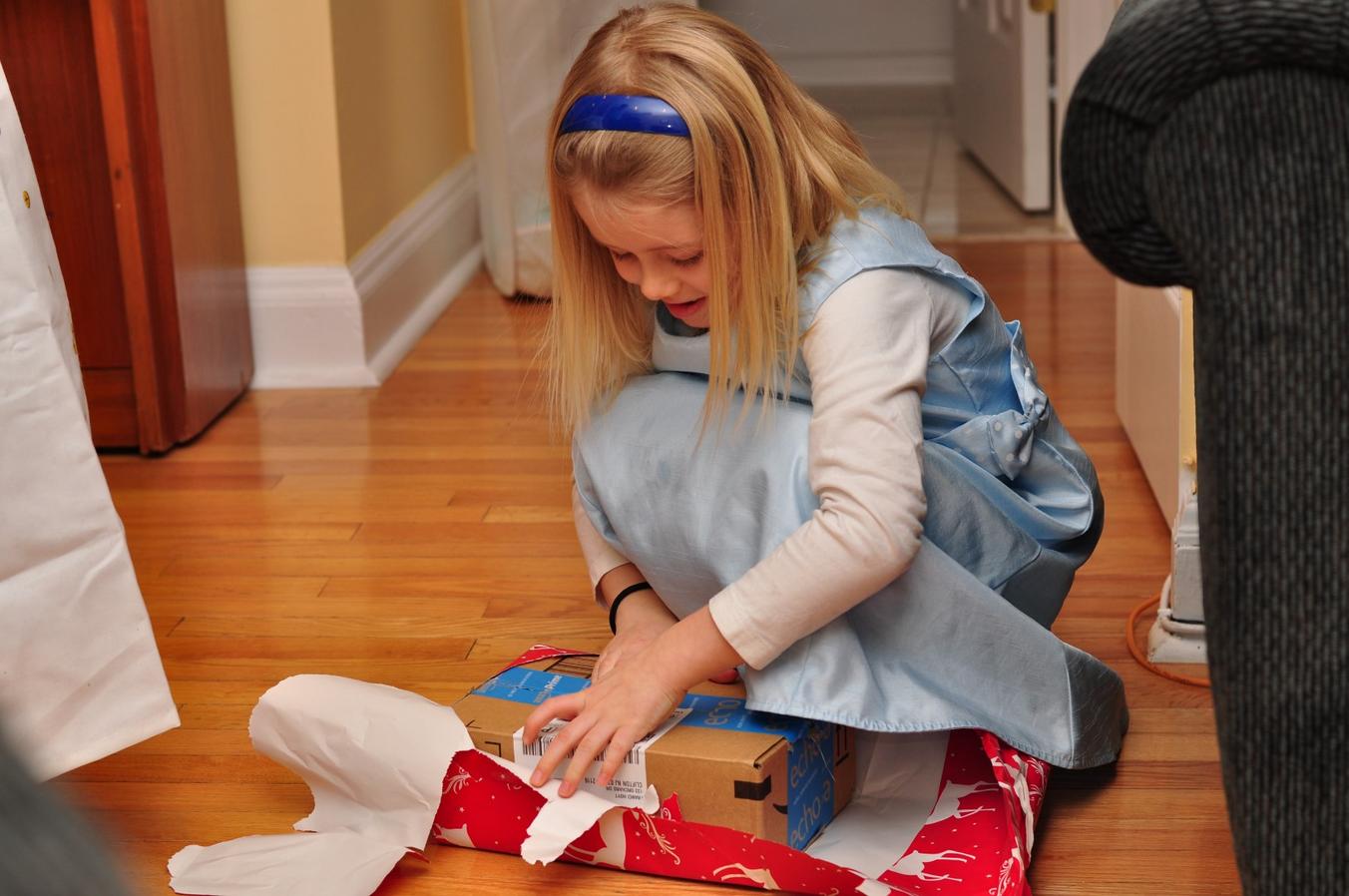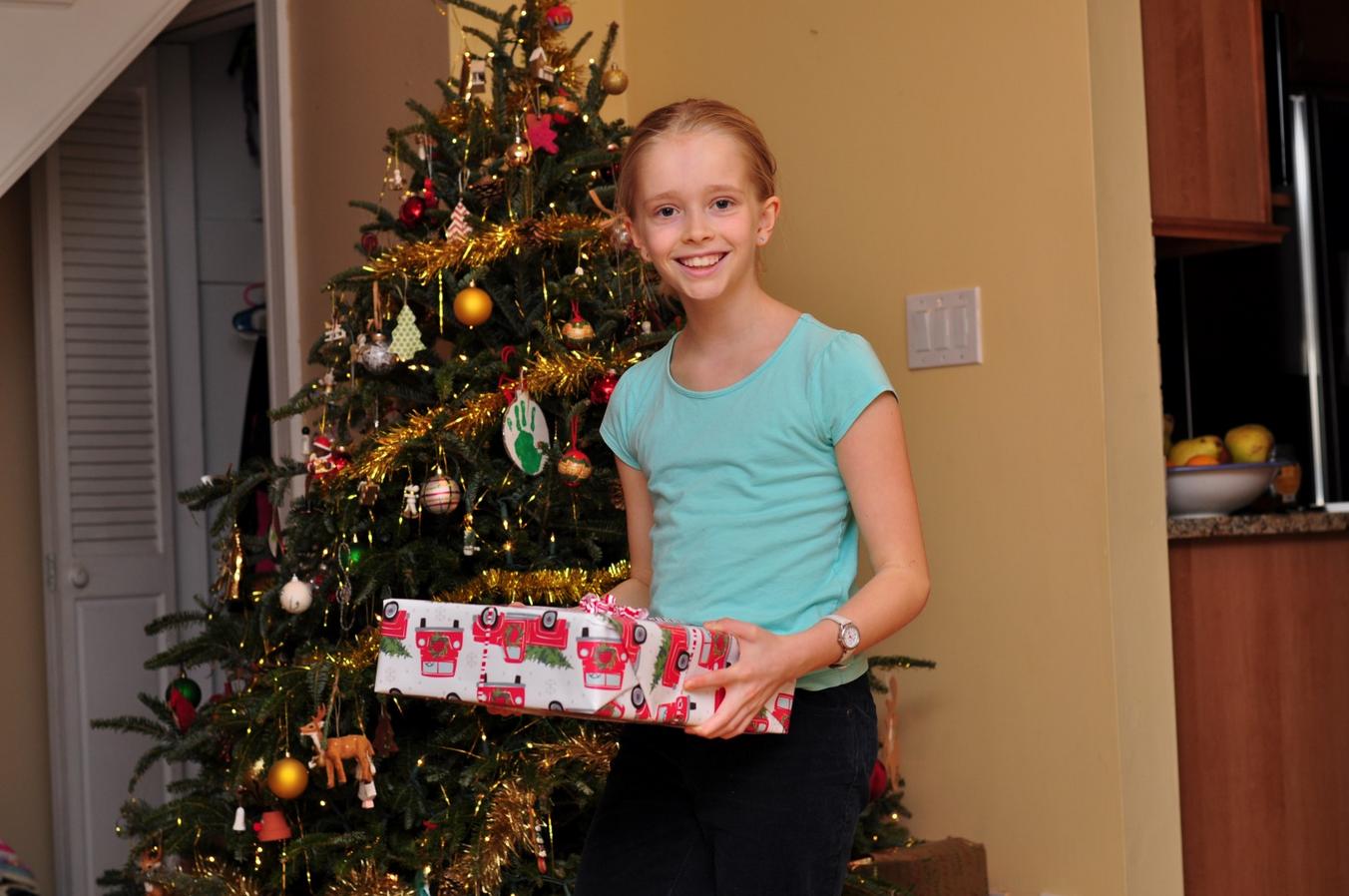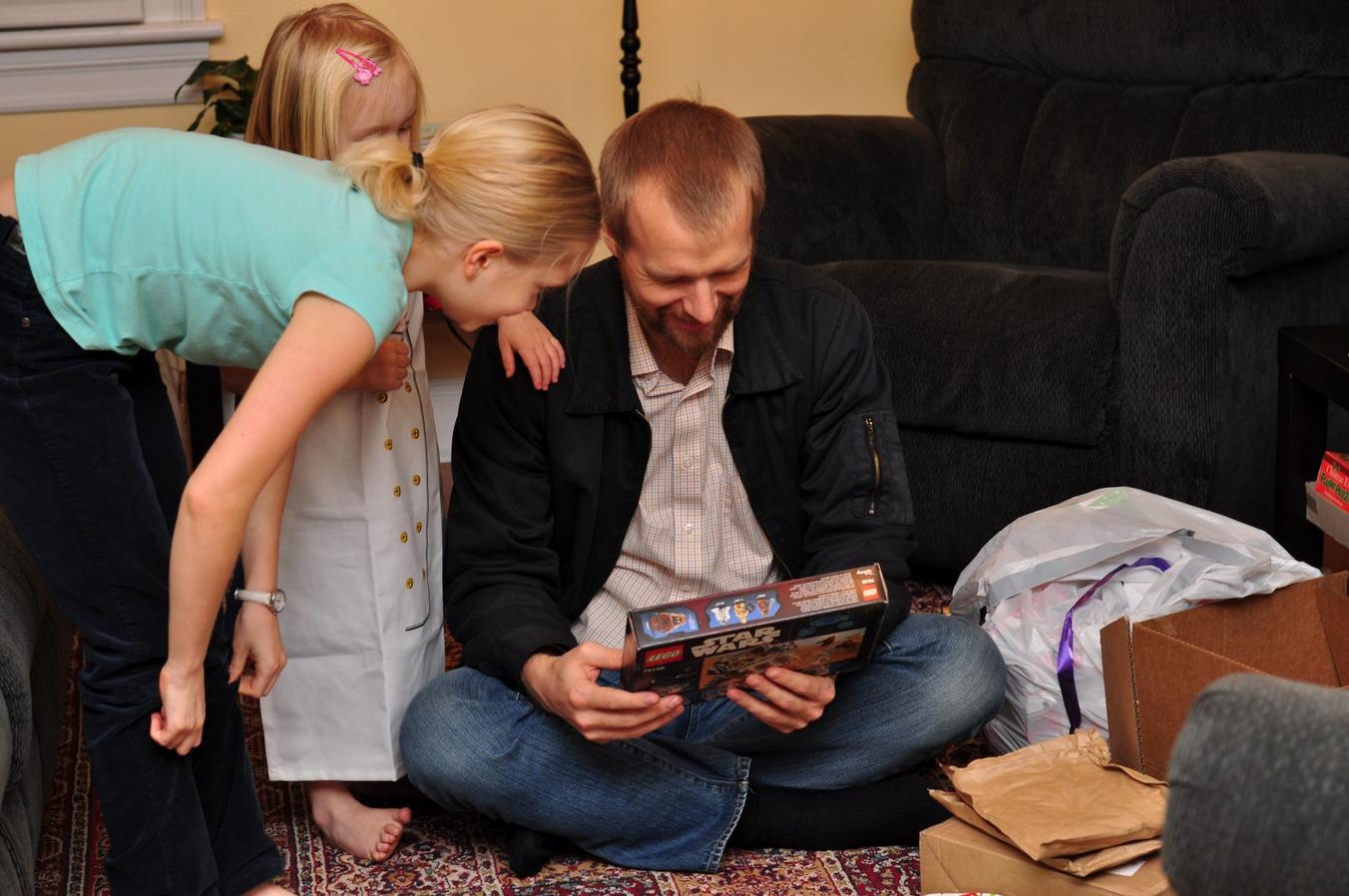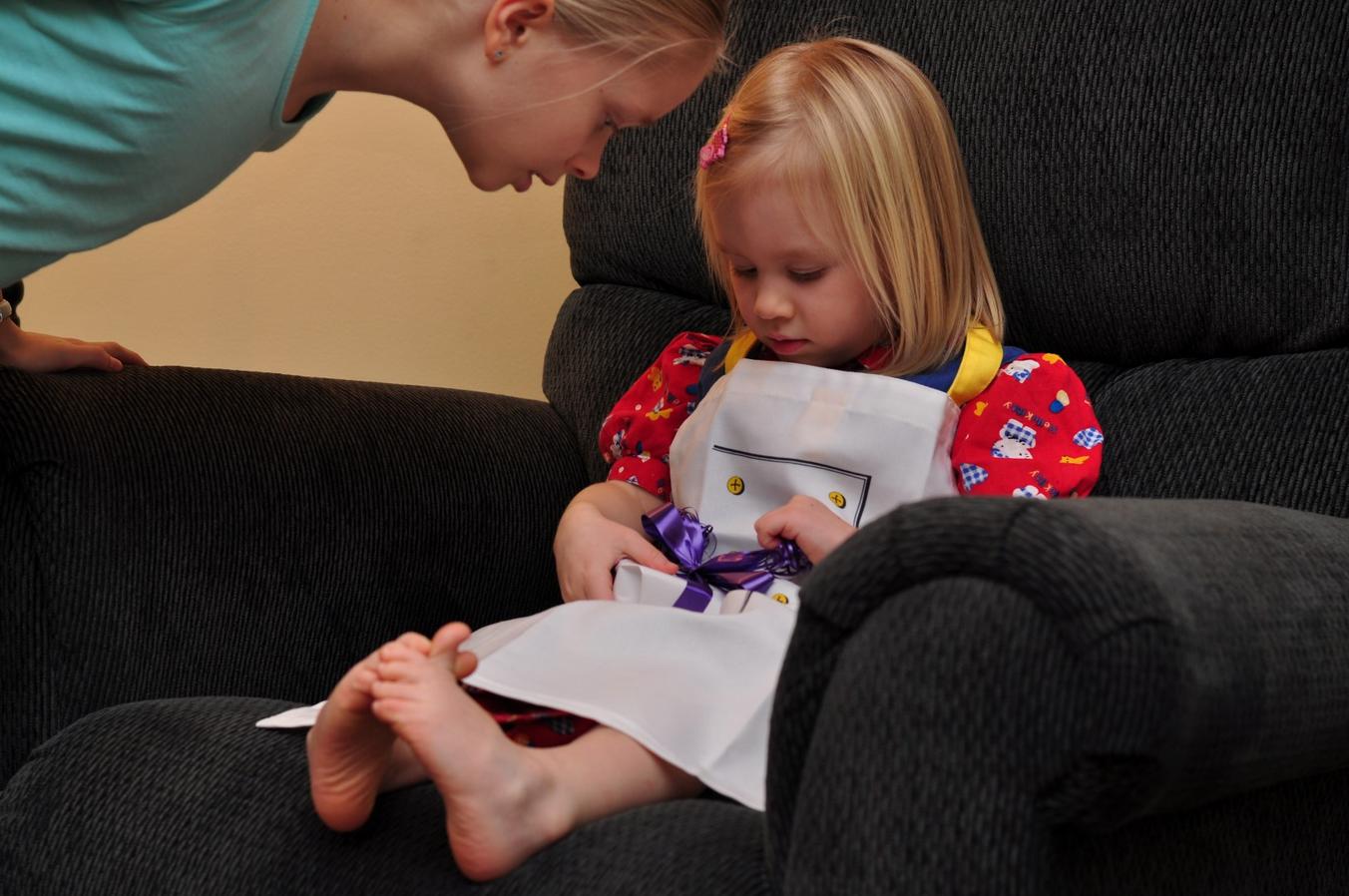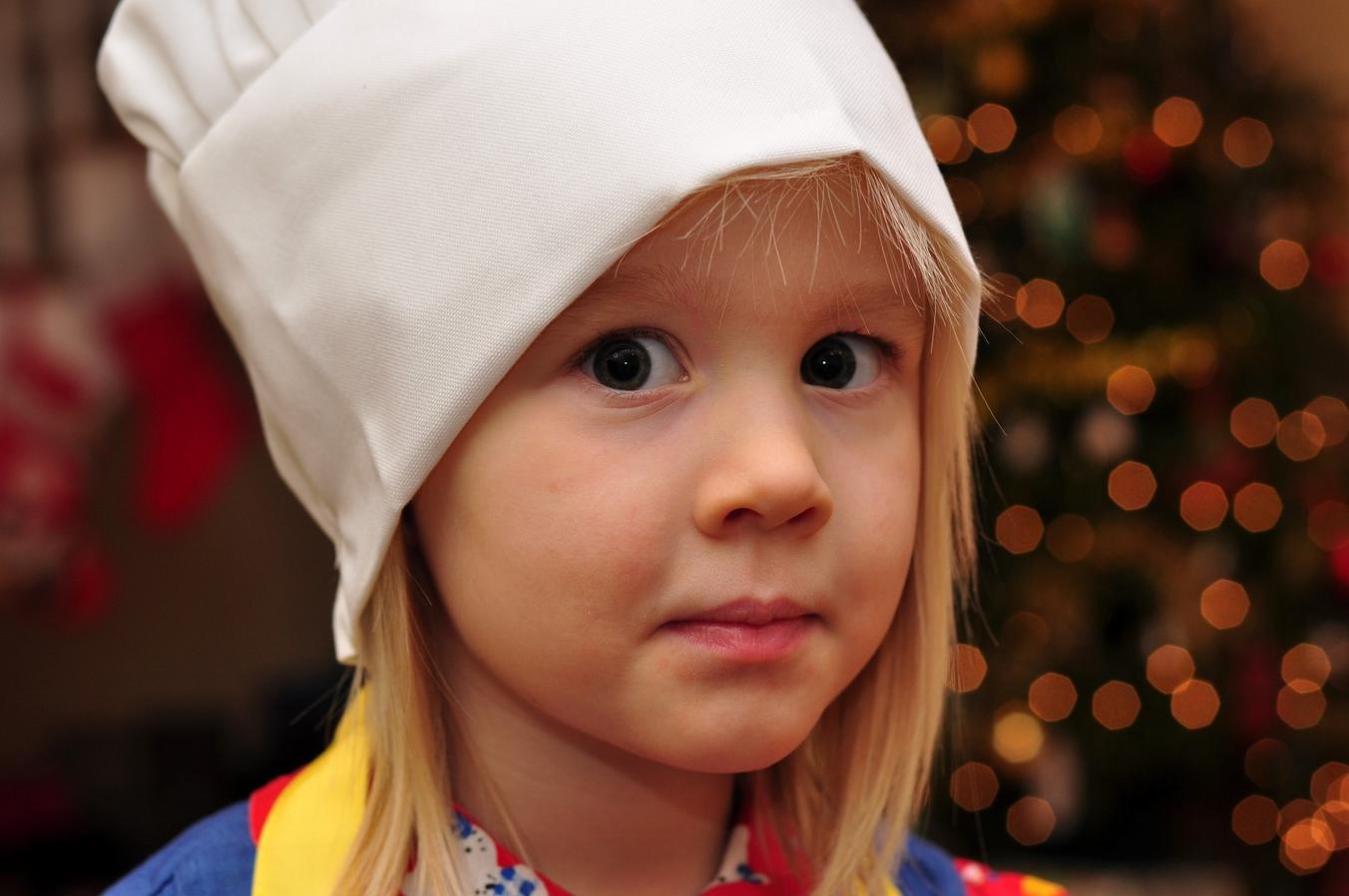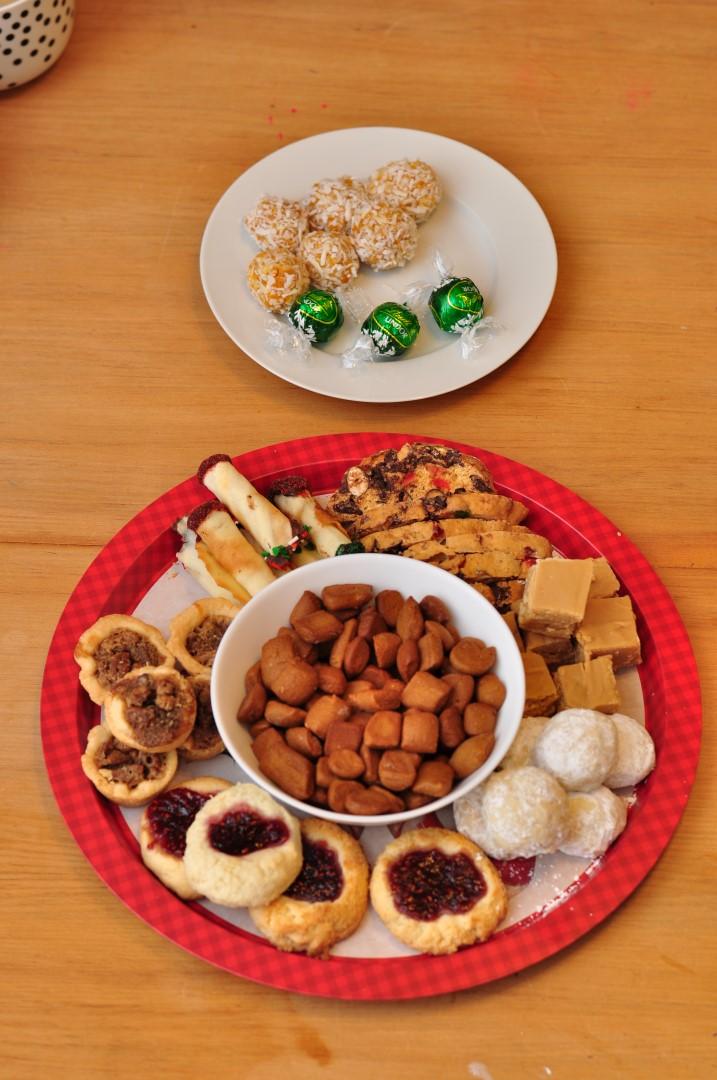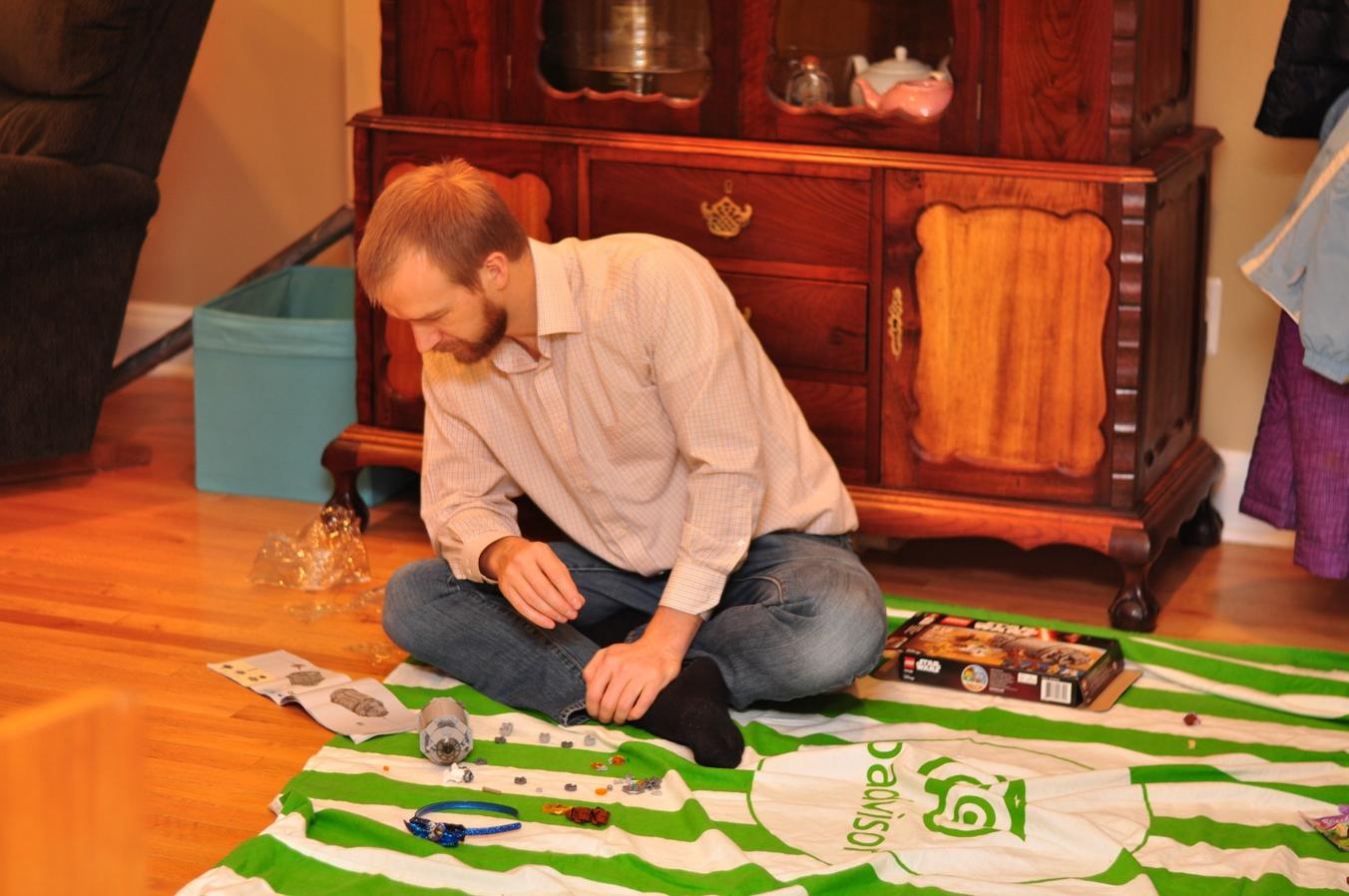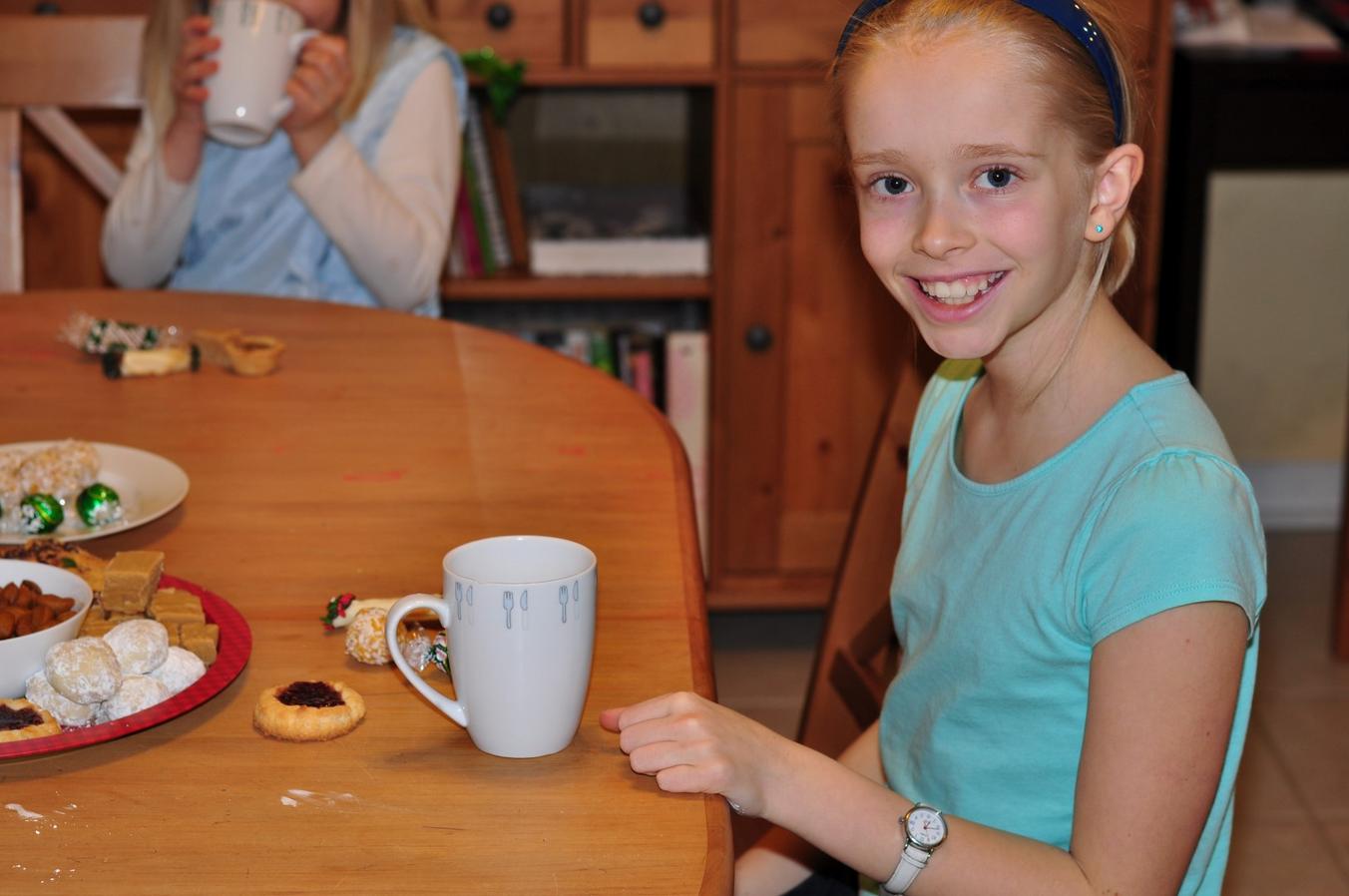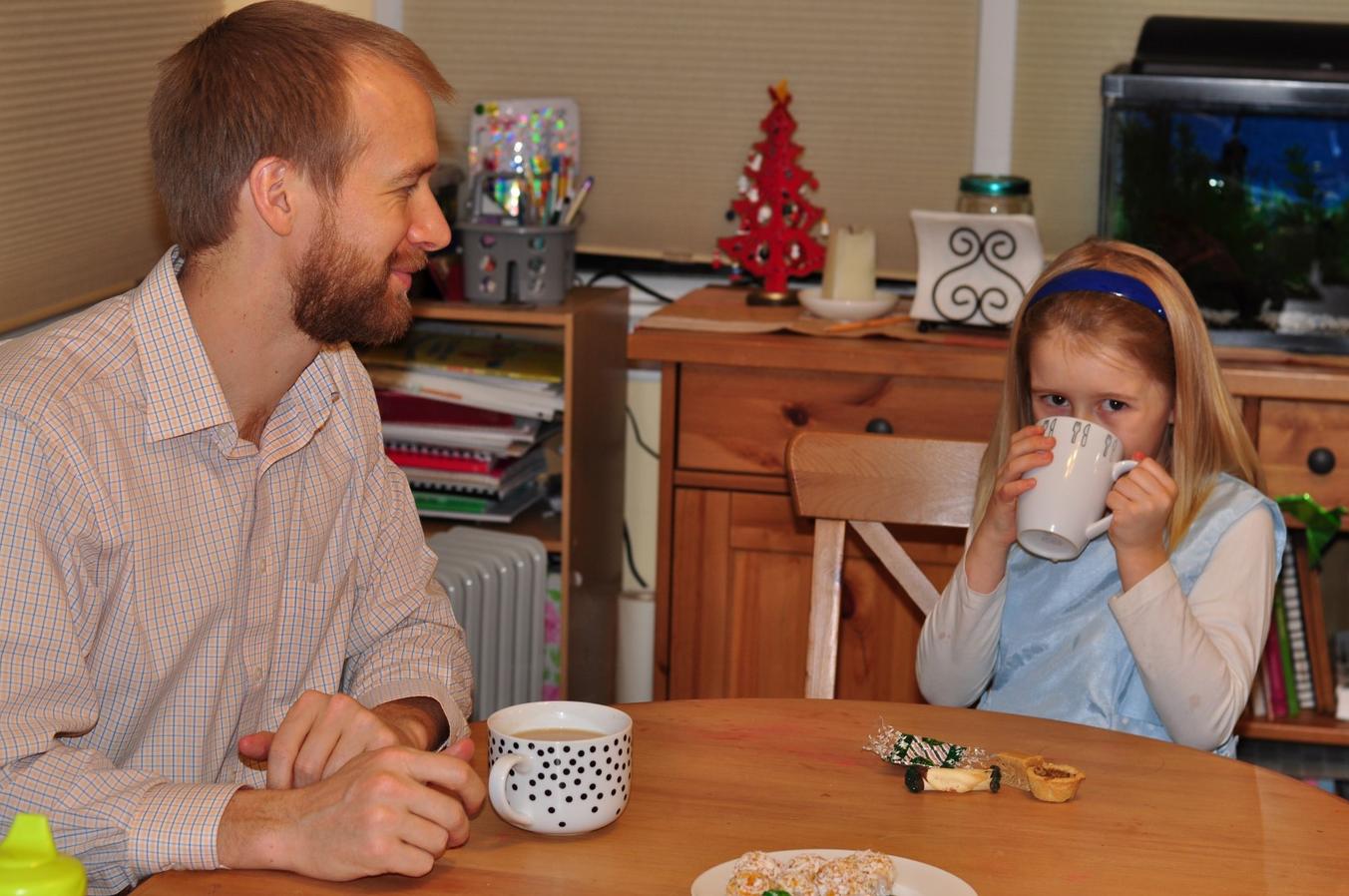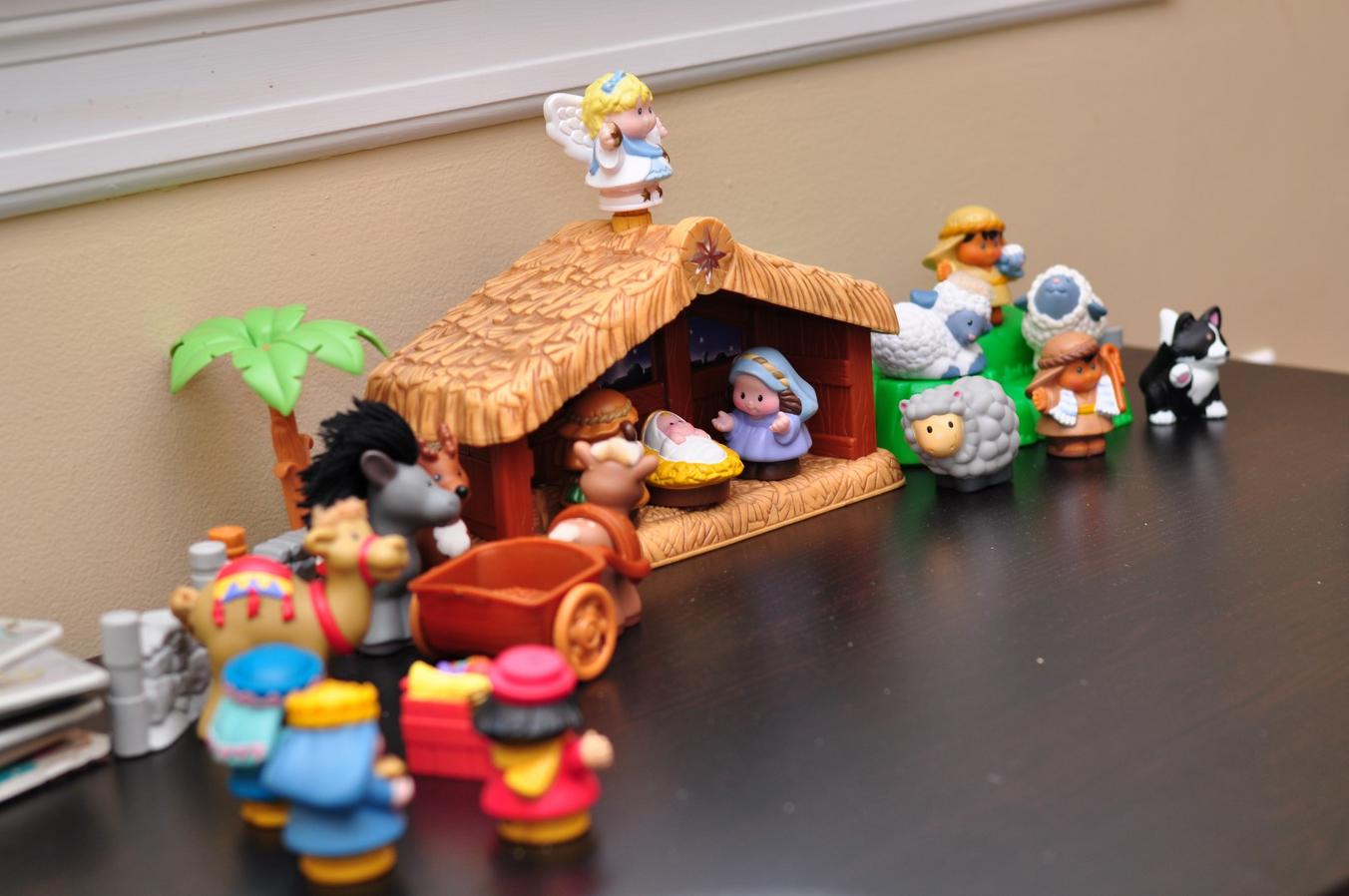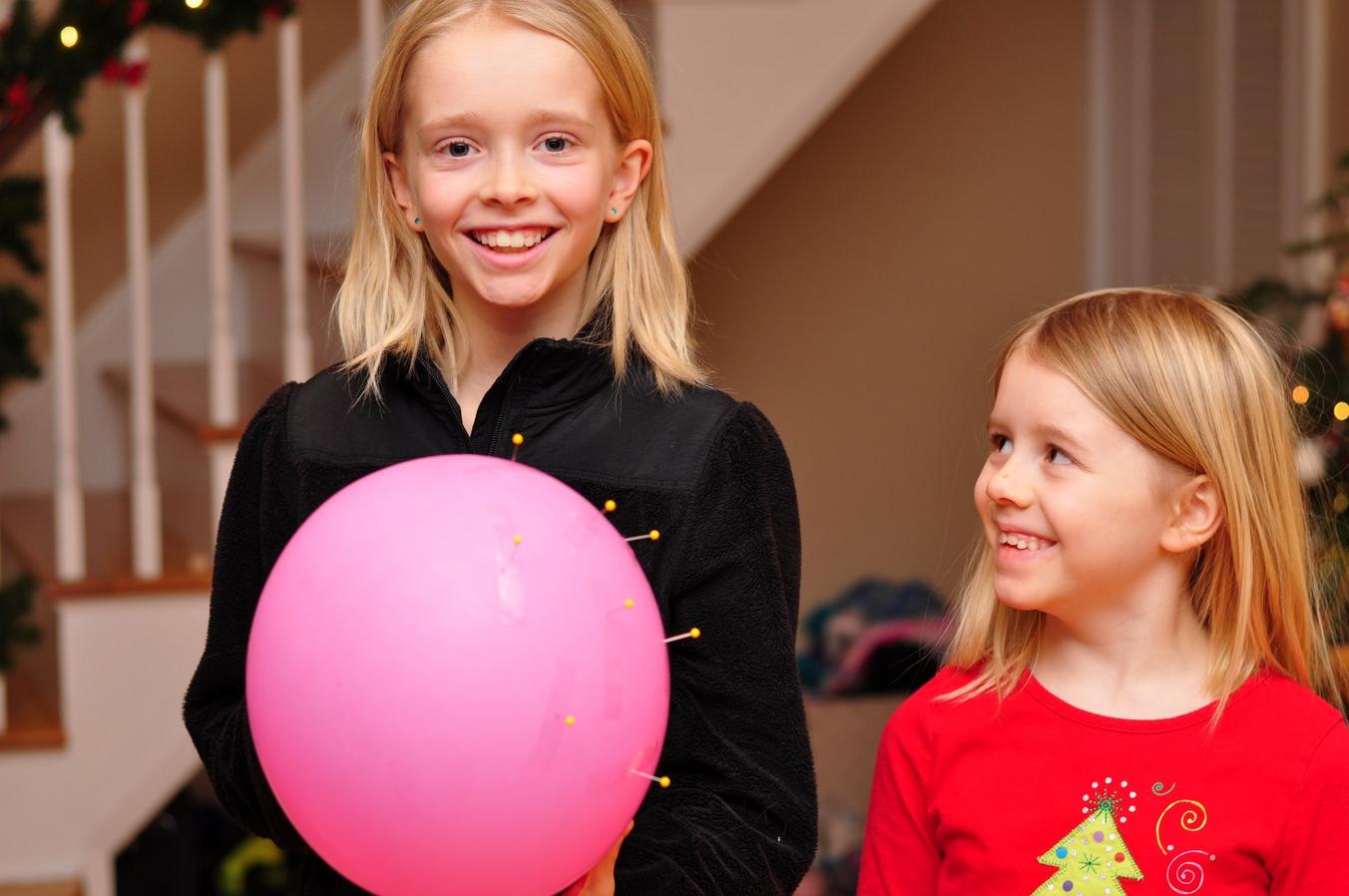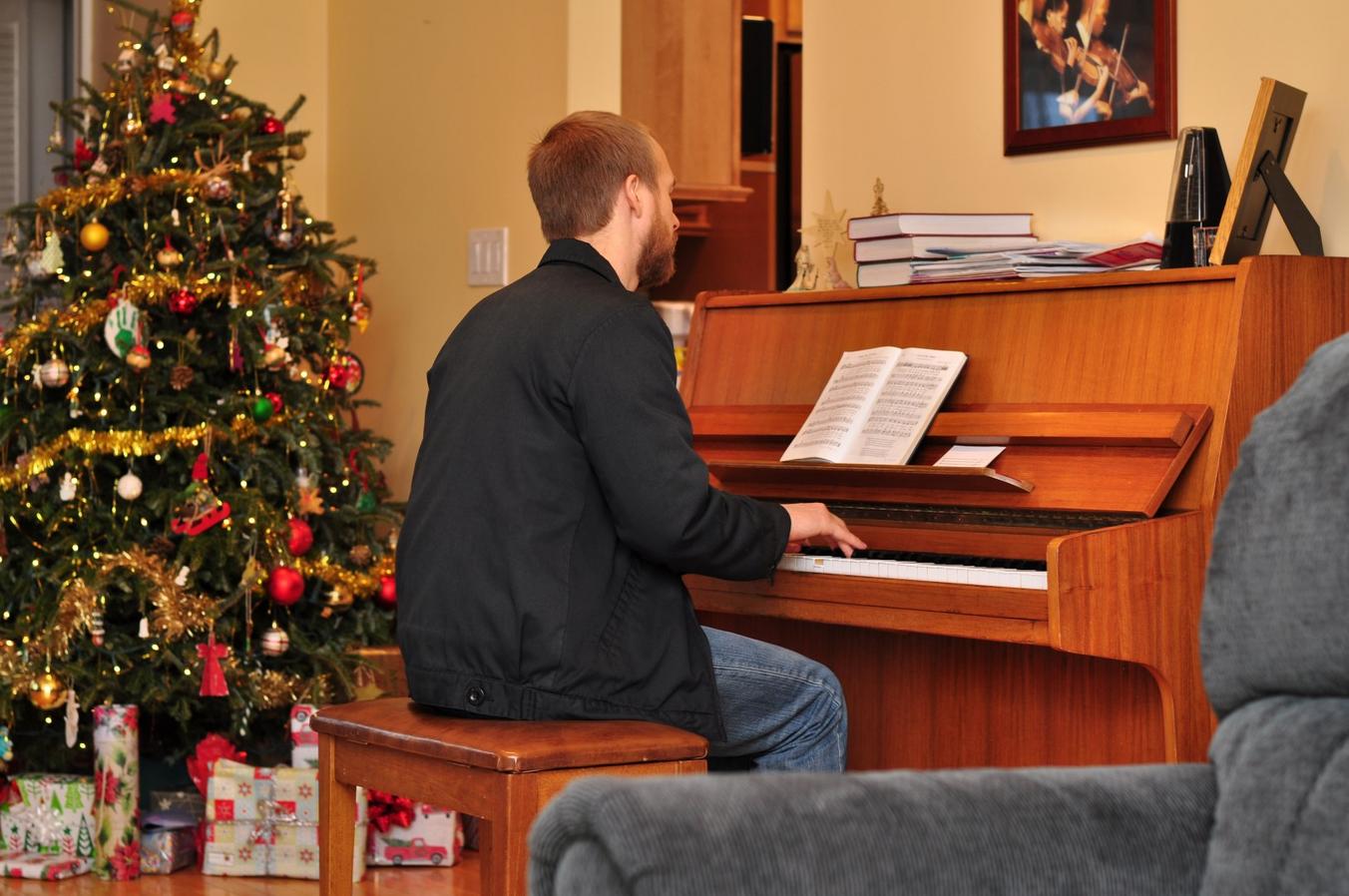 Christmas Day started with sleepy eyed children delightedly digging into their stockings. Then it was off to church, and then home for a Christmas dinner of roast beef and a bunch of other stuff I don't remember (oops). I remember the roast beef because it turned out baaad. Pity big roasts aren't more affordable so I can practice making them more. The flaming Christmas pudding made up for it, I think. I was pretty nervous because although I have imbibed the stuff plenty of times, I've never set alcohol on fire before. I think I might start making a habit of it. We hosted three lovely girls from our church who made for a great evening of visiting, laughing and eating far too much.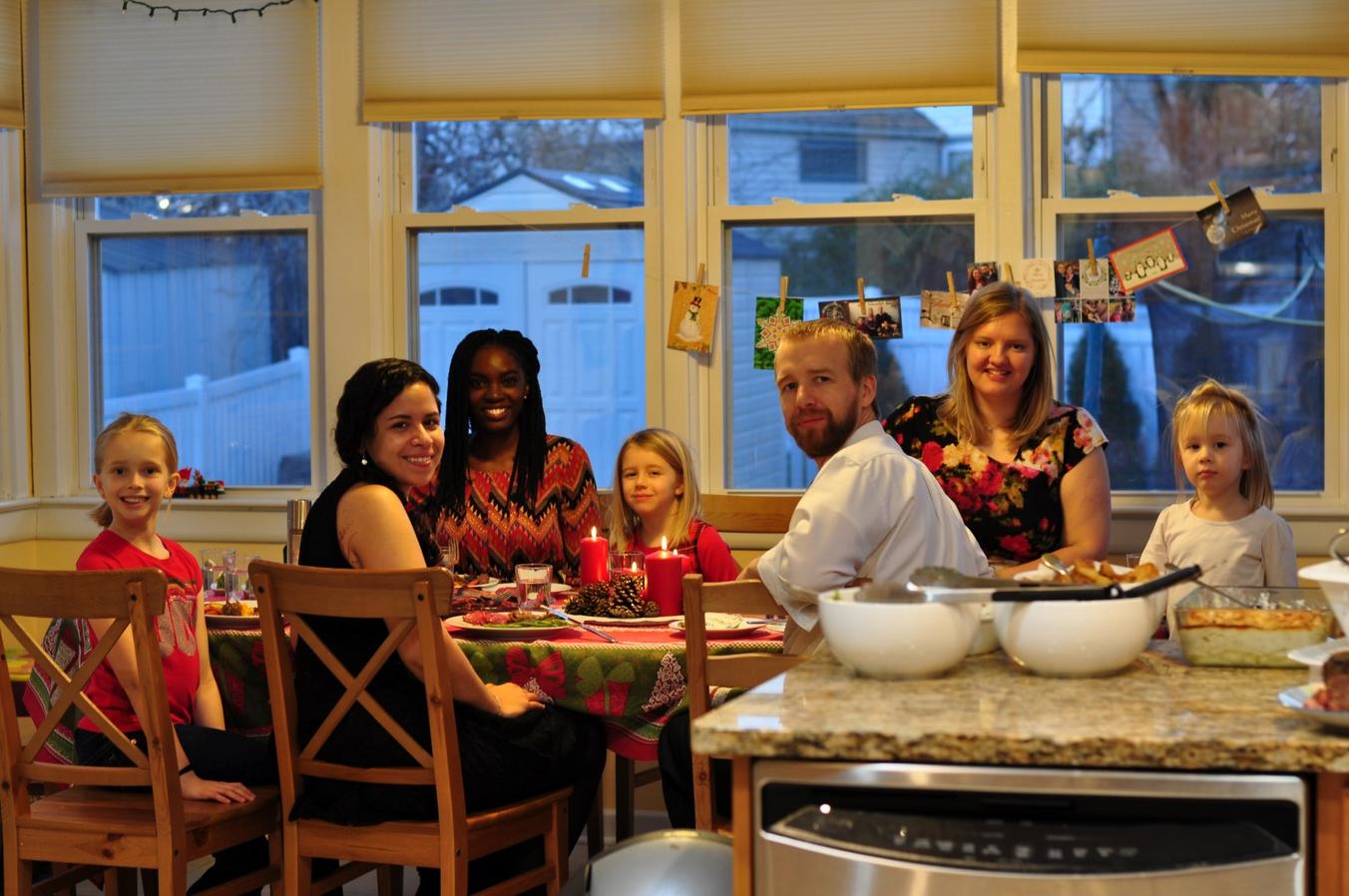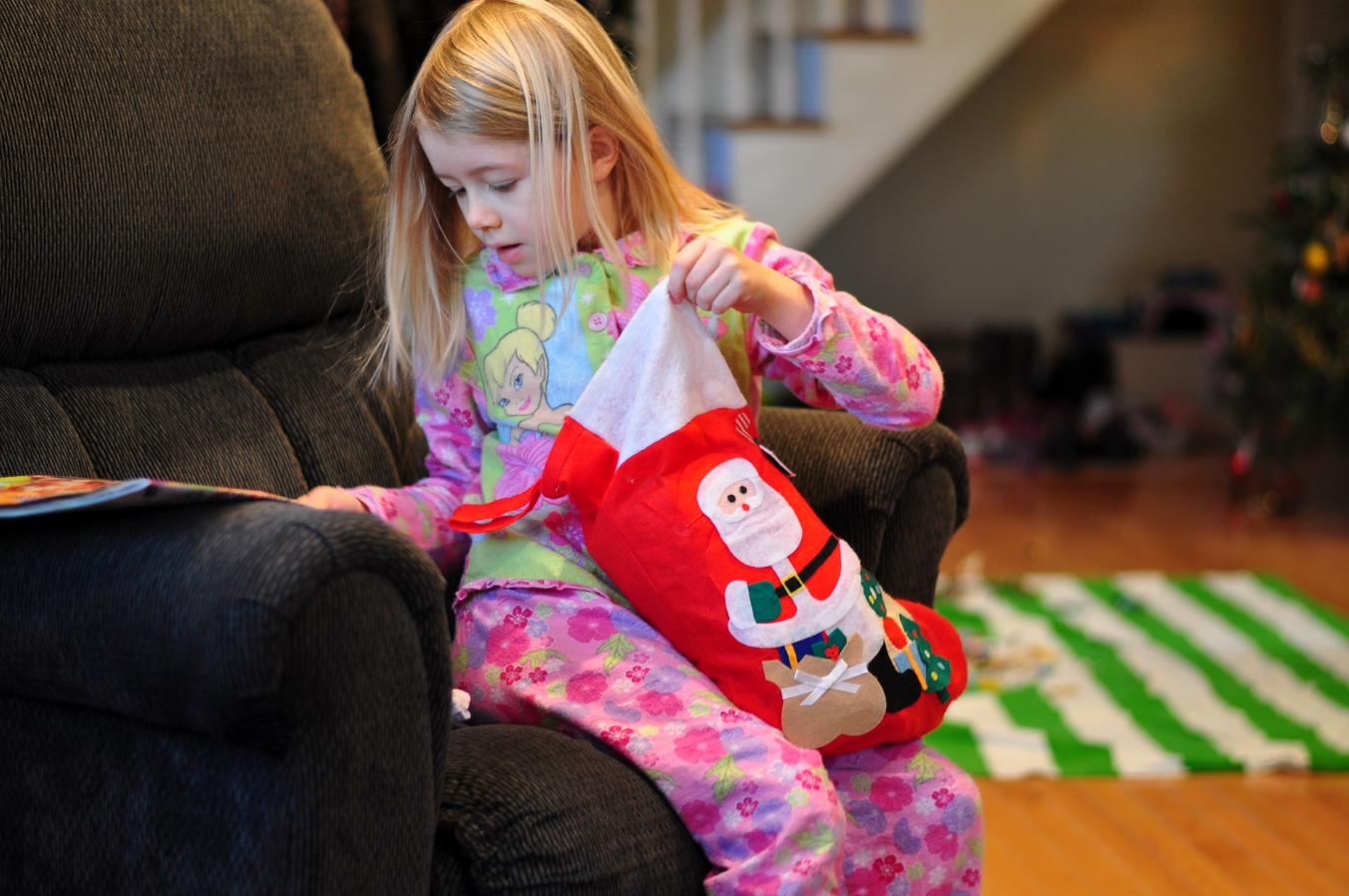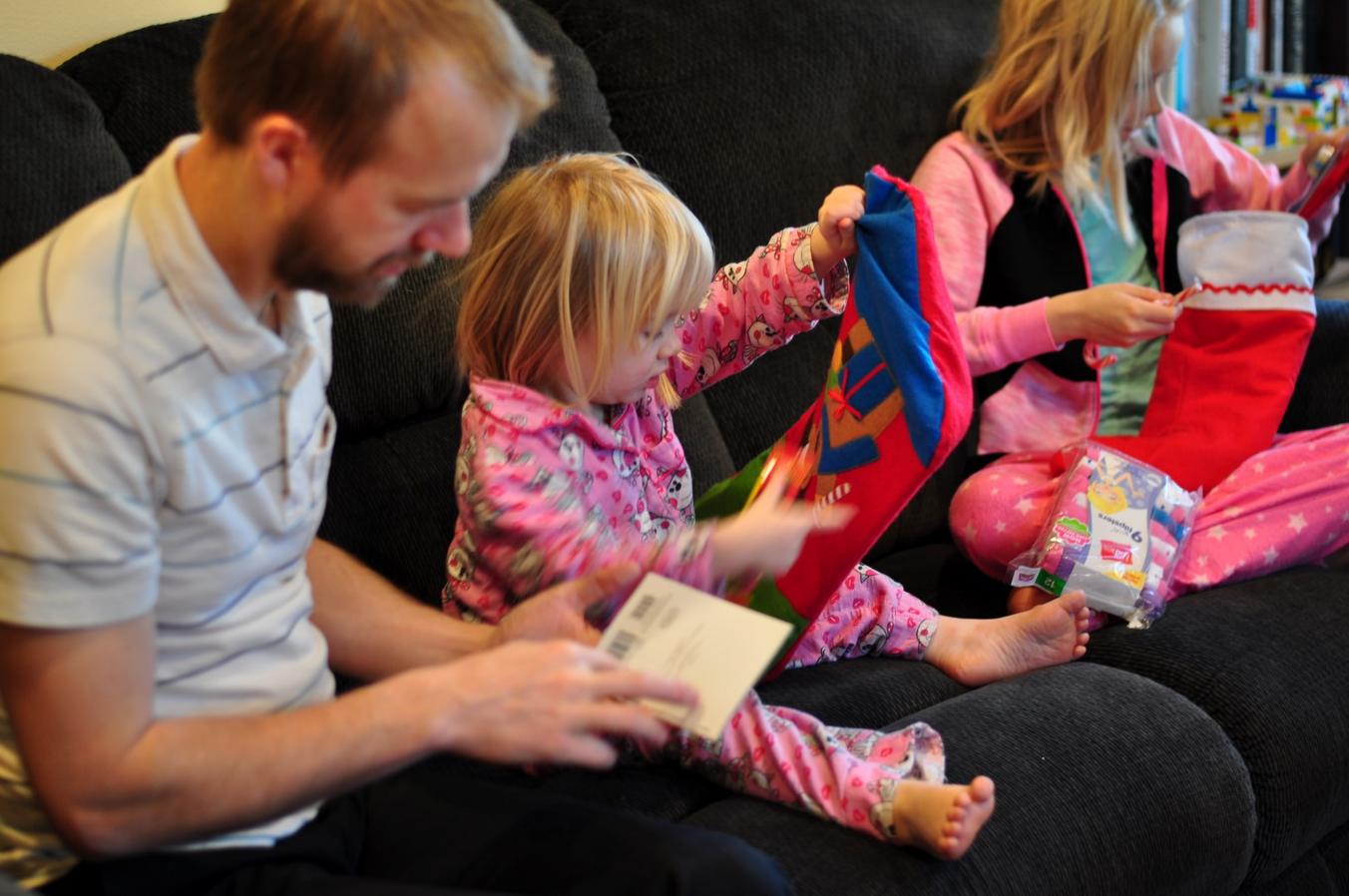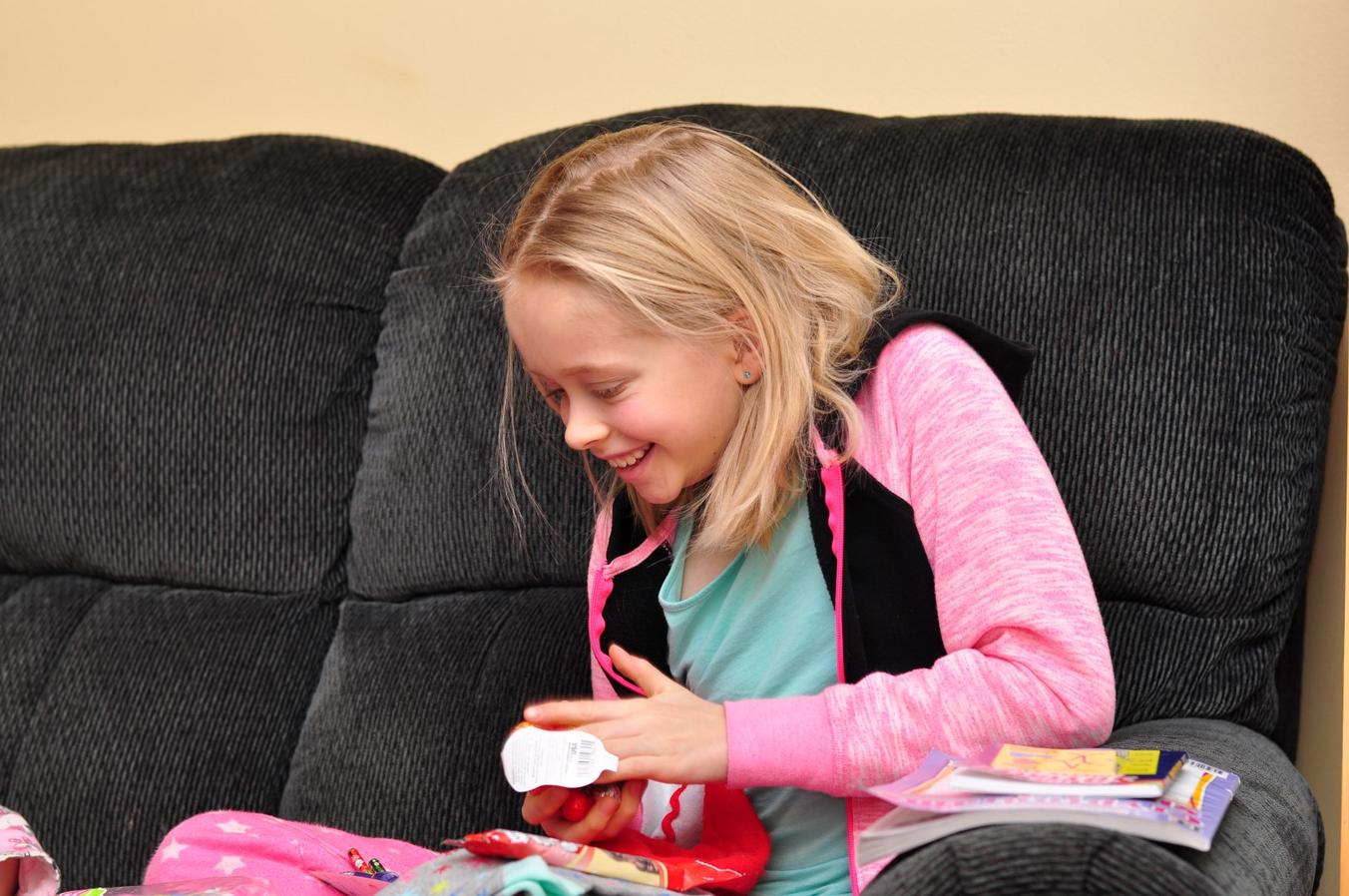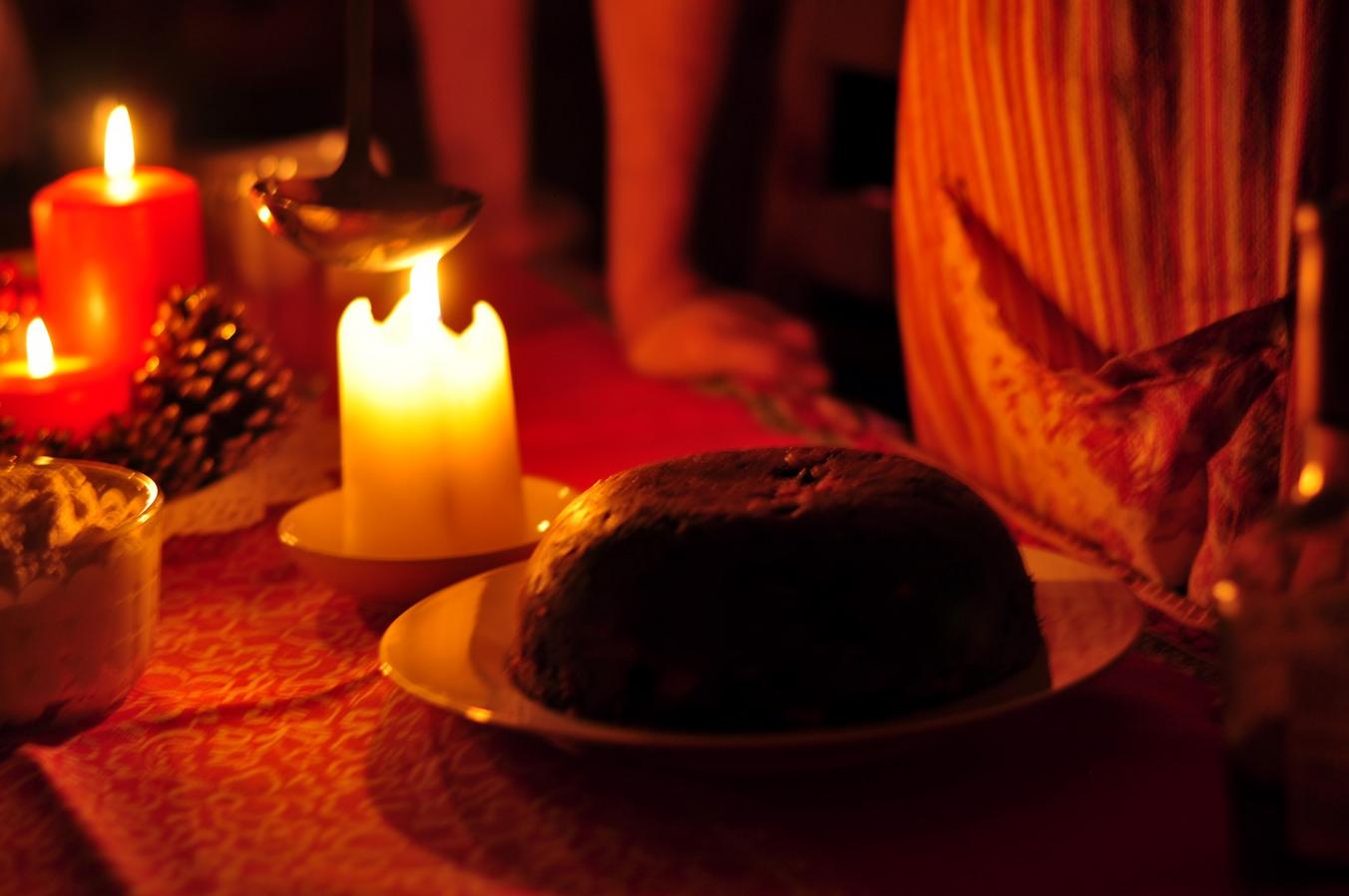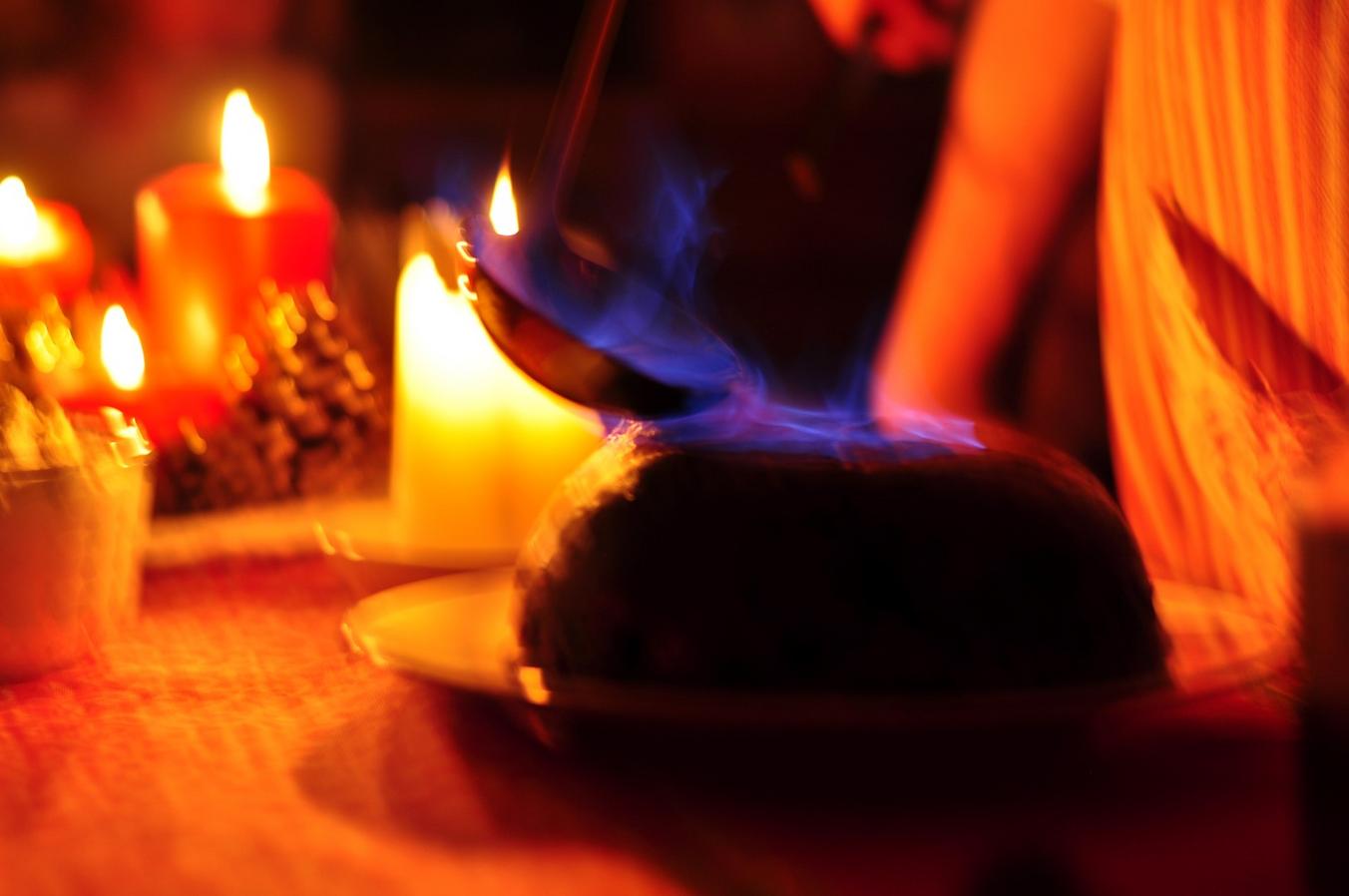 And now it's January. That strange month where you wake up somewhere during its second week and realise the valiant fight you just fought and won (making it through another year) suddenly counts for nothing as you stand before another year looming large. Am I the only person who finds Januarys daunting and dismal? Everyone else seems so excited about the new year and their resolutions and all the cool things they'll do… I get around to that maybe around March or April. But for those of you who aren't as Eeyore-ish about the new year as I am: Happy New Year!! If you vote for Pedro, all your wildest dreams will come true.
;-)