Marica and Esther and I (Ben) have been playing with Lego on Saturdays. Marica's built up a decent collection of small Lego sets over the past several birthdays and Christmases, and building things with them is one of my favourite inside things to do with the kids.
Marica loves building sets from instructions, I enjoy building more free form stuff, and Esther likes playing with the stuff that's been made. Each to his own. :-)
Last weekend we made a 15-story skyscraper, using a good portion of the straight Lego pieces we have. The footprint was an 8x8 square, and our "rules" were that each story had to be of the same colour, have at least one window, have a floor, and be at least five bricks high. Here are some photos Franci took: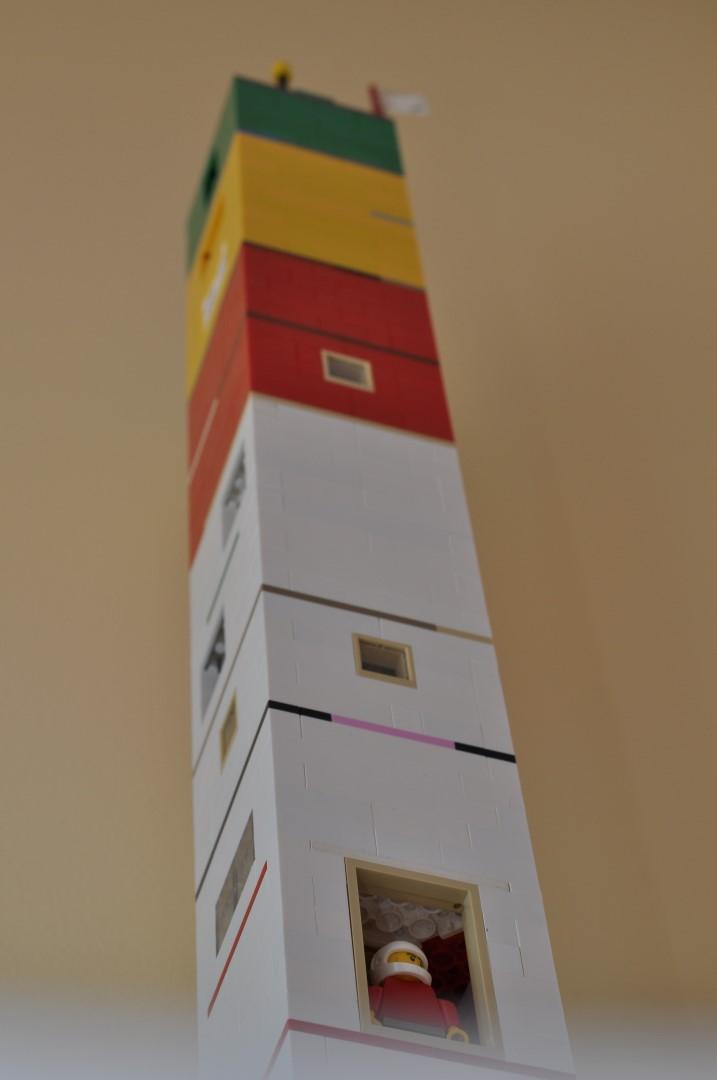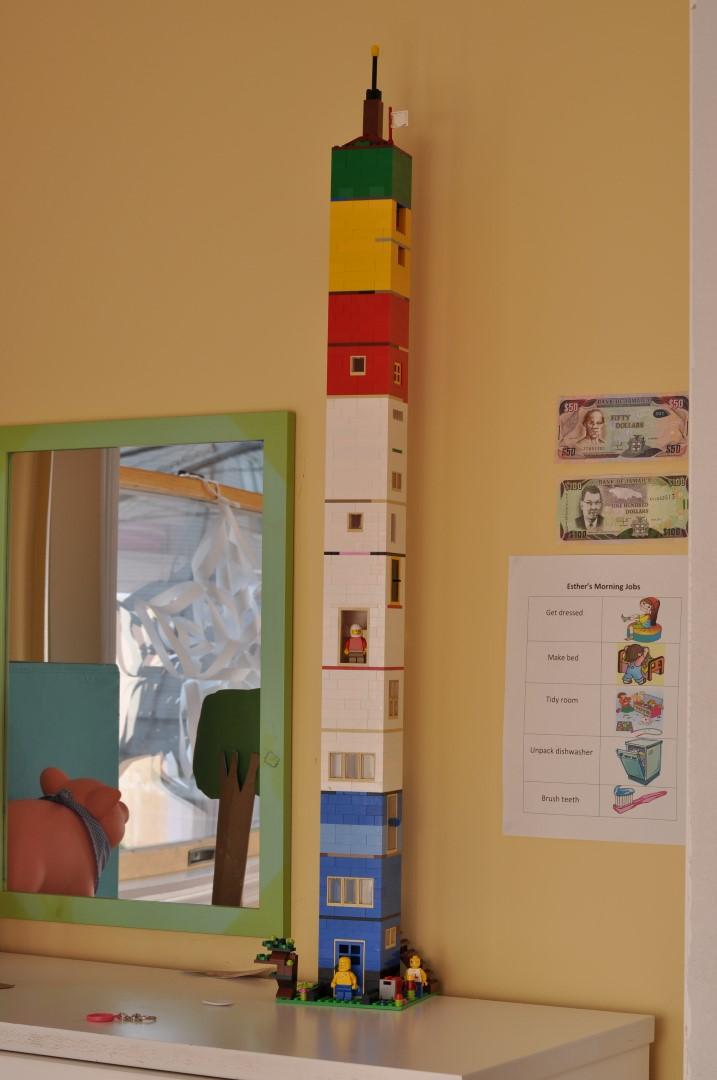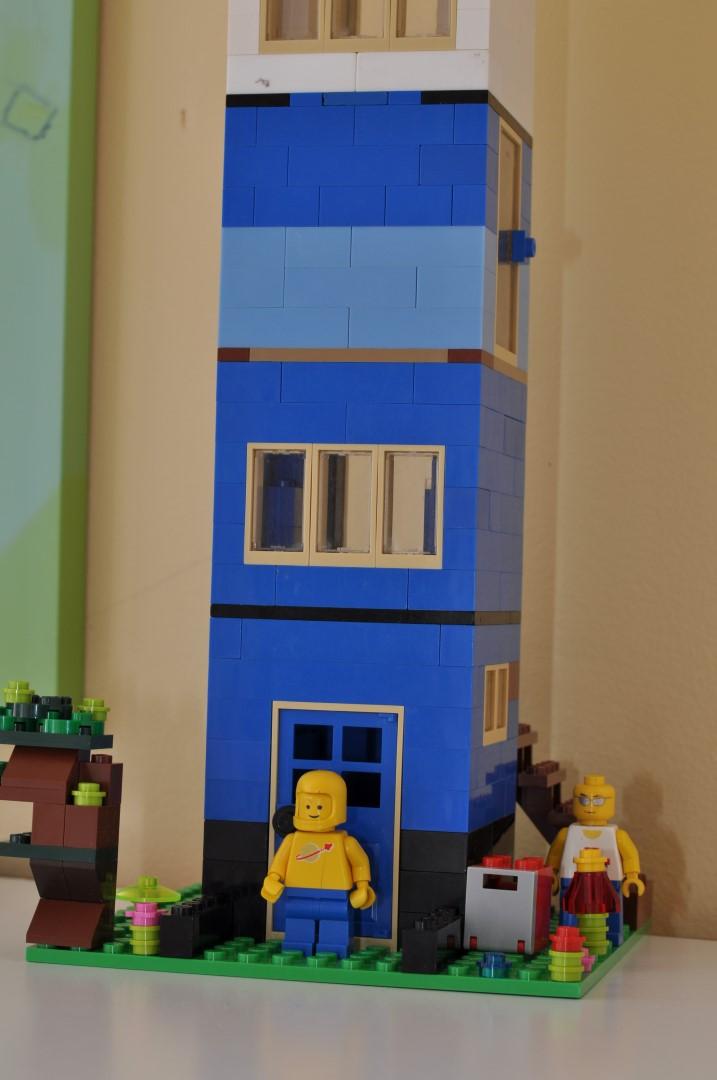 The following week we added 7 more stories out of mixed colors (and didn't necessarily have great floors), but unfortunately we didn't take any photos of version 2 before it crashed to the ground from a child-induced earthquake.