Our container with all our stuff arrived last Wednesday from New Zealand. It's great to have our things again, but also very odd. It all seems so out of place. The furniture looks about as comfortable in our apartment as a fat girl in a skinny girl's clothes. Not that the furniture doesn't fit — there's plenty of room, it just seems a little wrong. But maybe the wrong is just in my head. Actually, I'm sure it's just in my head. Lack of sleep might have something to do with it too. The lack of sleep isn't just Laurelin's fault (in fact, she's had quite a few nights of sleeping through recently), but the neighbors upstaris share in the blame too. I think they have no idea how thin the insulation between us and them is, and so I've become well acquianted with when they flush the toilet, when they play, when they open and shut drawers, when they walk/run, when they fight, when they shower… and I'm not even one of those nosy-neighbor types — I just hear it all!
Anyway, enough of that, here are some photos of move-in day.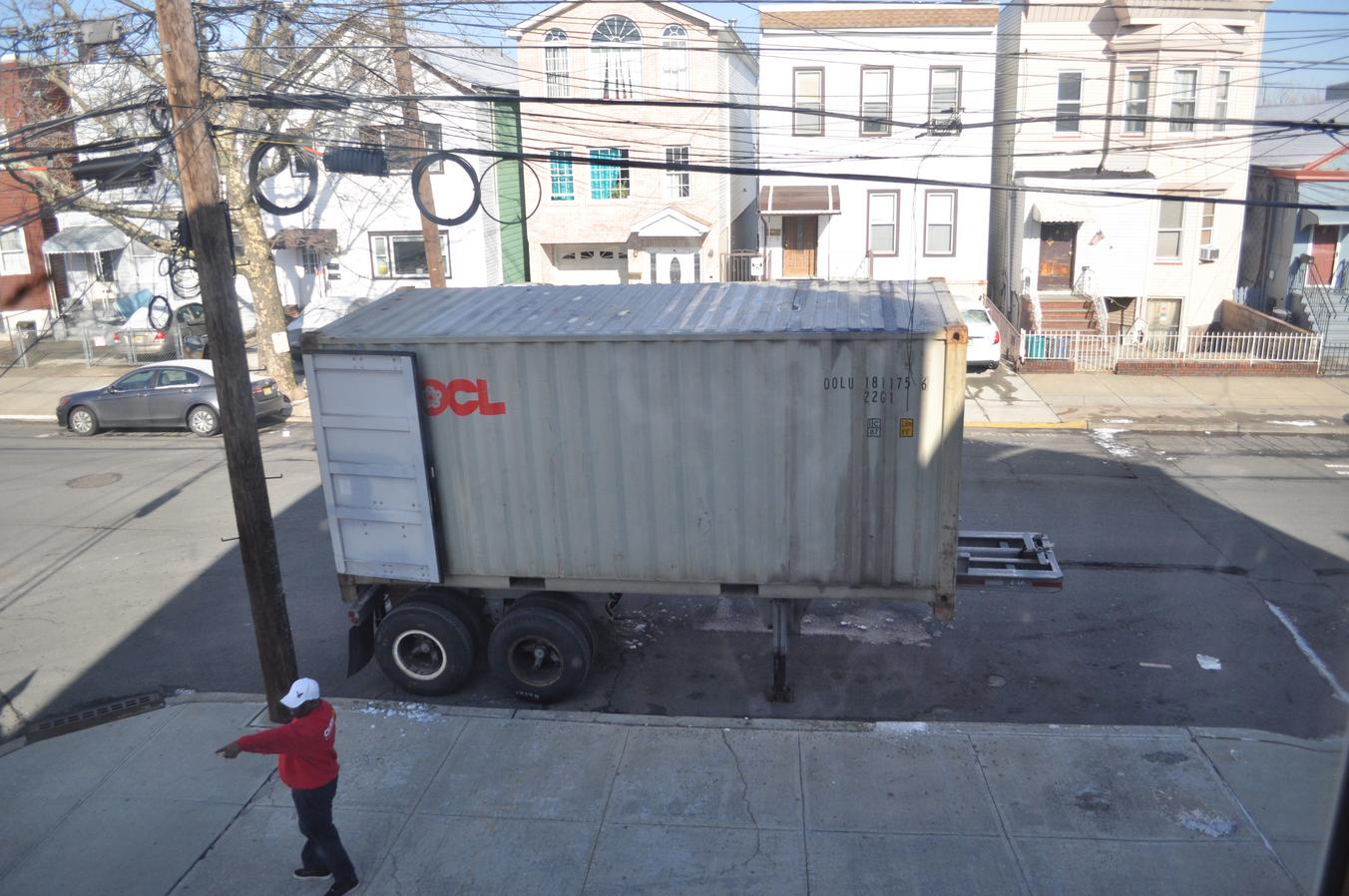 You wouldn't believe it, but on the weekend we had enjoyed warm weather and Ben took the girls to the park. On Wednesday morning we woke to about half an inch of snow, in the middle of spring. The poor movers — it was so, so cold!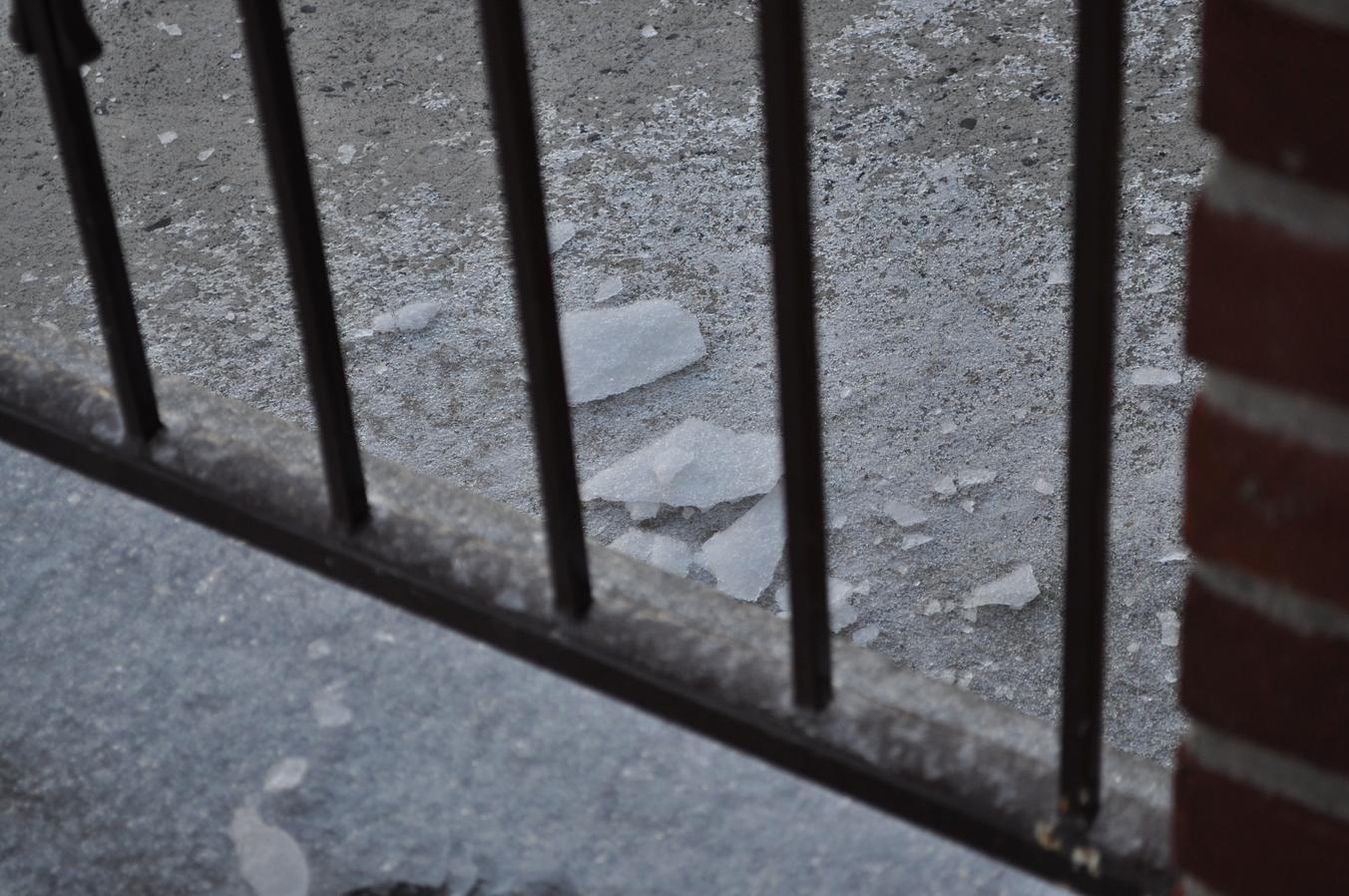 The piano coming out of its crate. It stayed in tune pretty well, the only damage is about 3 stuck keys which will be fixed soon. Good thing we had insurance!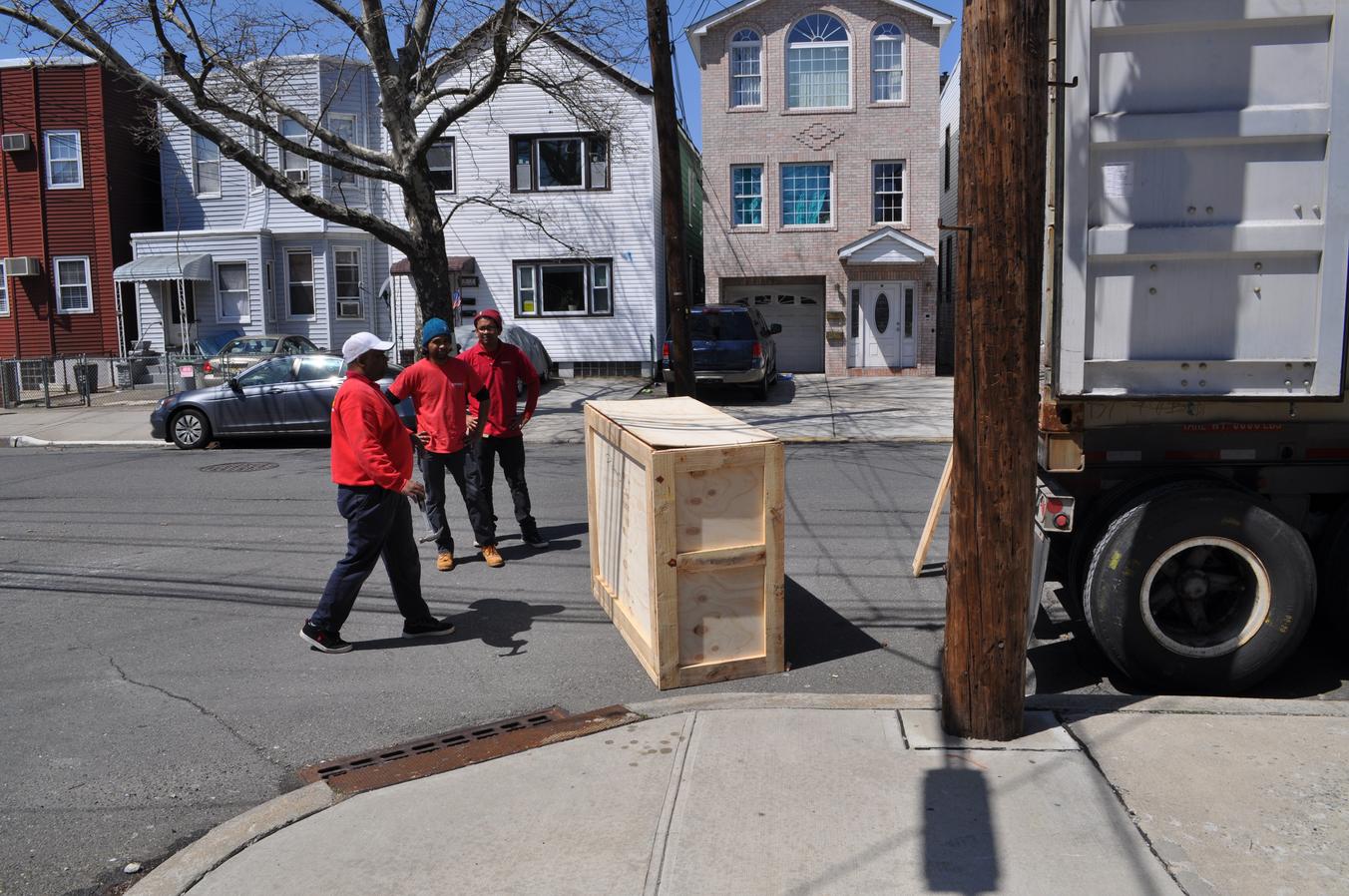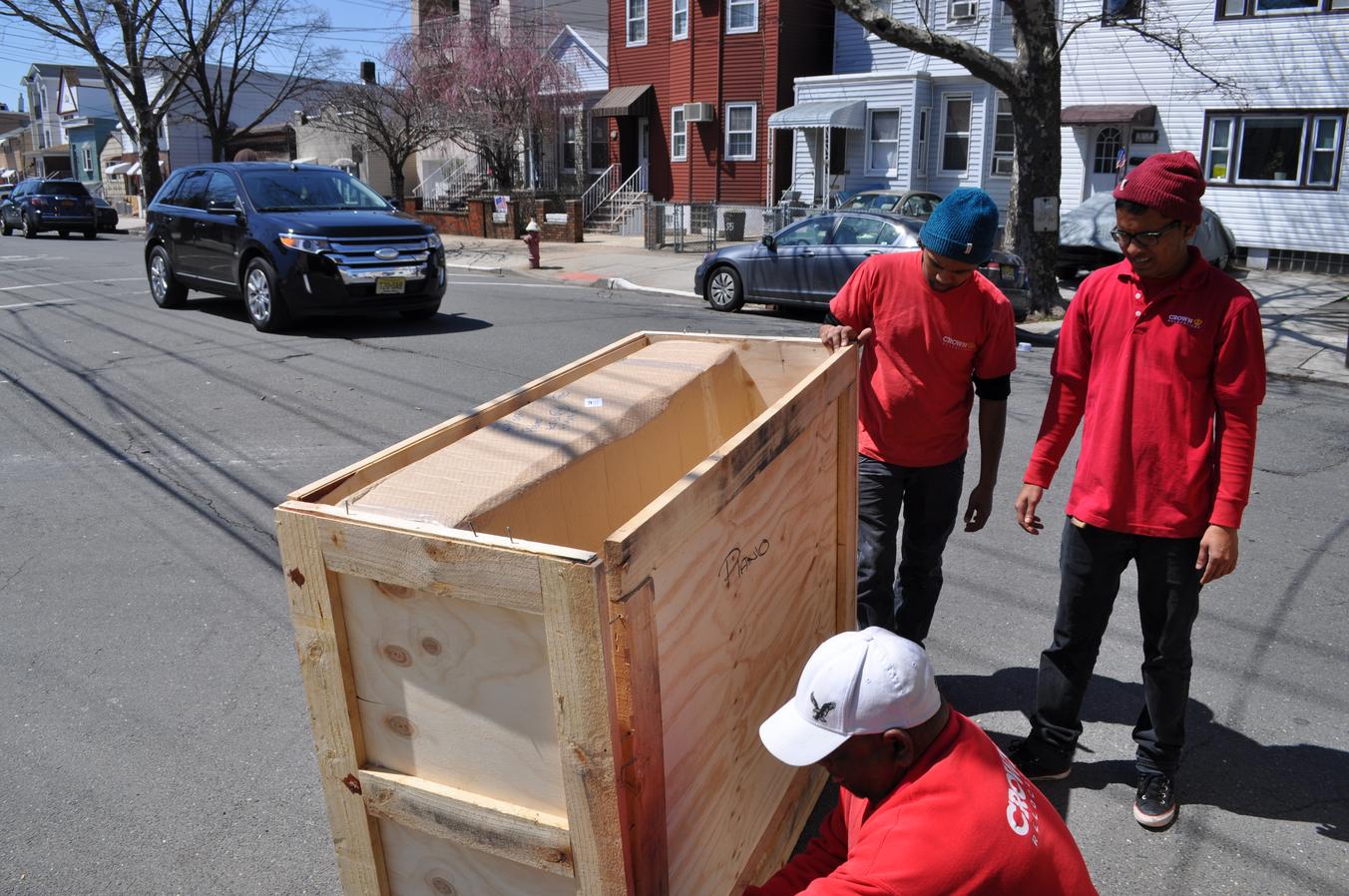 Boxes everywhere. But slowly, slowly things are taking shape to a more sane kind of living.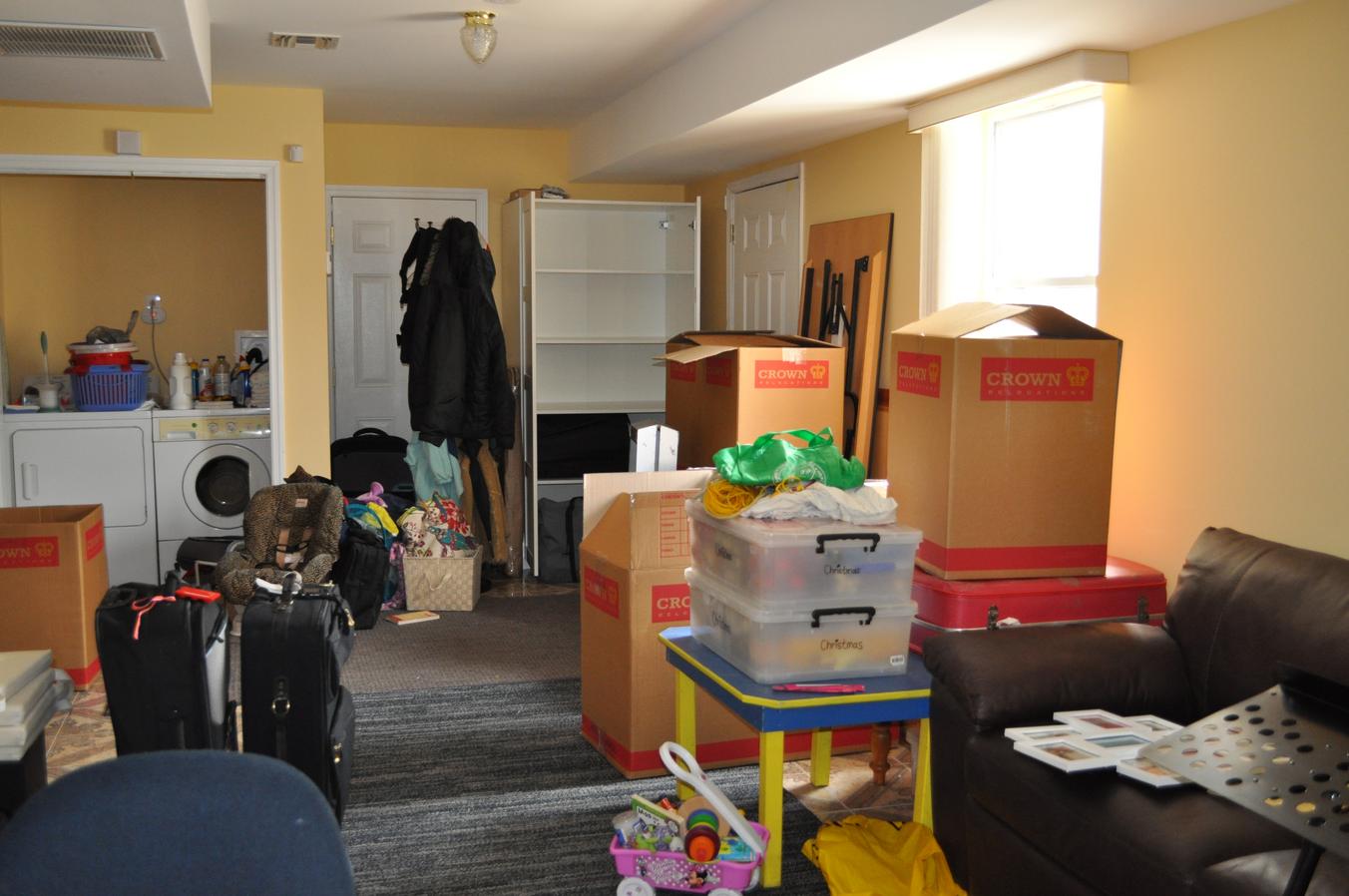 On Good Friday I left the mess just like that and dyed eggs with the girls. I wanted to make hot cross buns, but had no yeast, so we made hot cross banana chocolate chip muffins instead. :-)