I know that I stopped our roadtrip posts rather abruptly last year, and for good reason, but I really do want to finish the posts before the baby arrives. That equates to six more posts over the next 3 months — surely I could do that?! :-)
Right, last place we 'left off' was the Grand Canyon. From there we traveled south through the Sedona area to visit Ben's Uncle David and Aunt Renie and Grandpa who live in Phoenix. We drove through the most beautiful mountain setting (off the main highways) and stopped for a picnic lunch at a picnic spot there.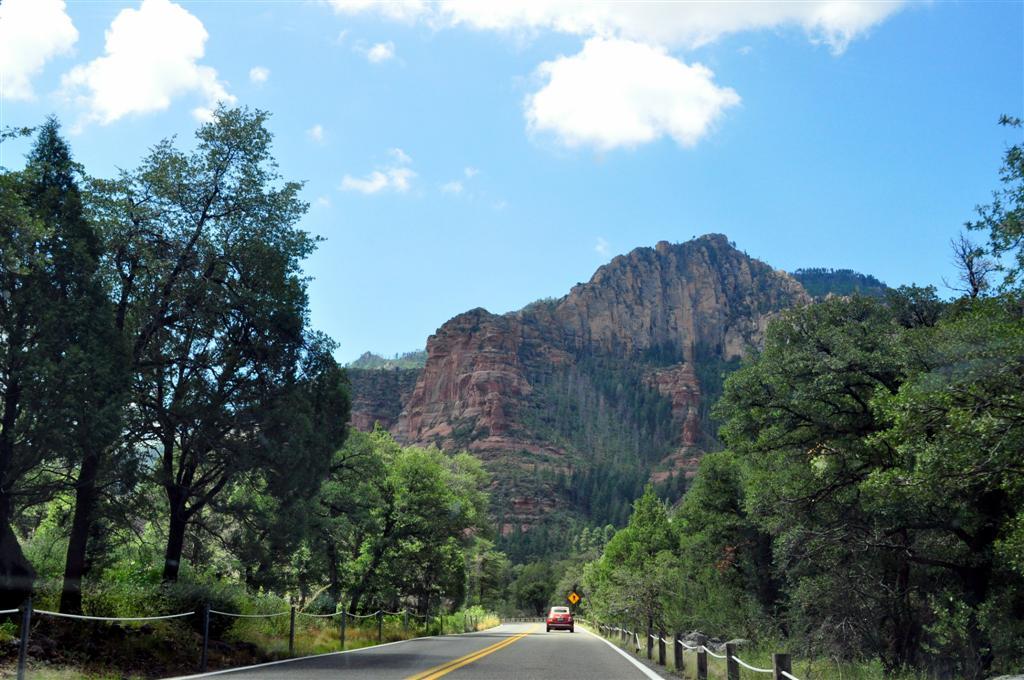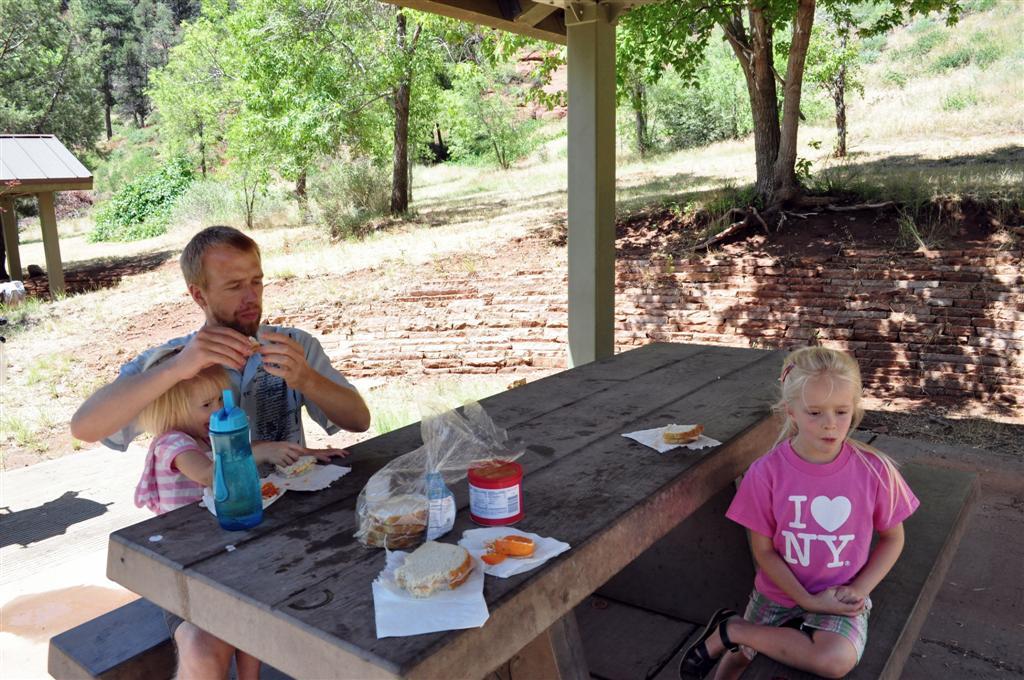 We could hear running water, and thought we should check out where the river was, and if we could get to it, so we crossed the road and scrambled down a bank and found this beauty.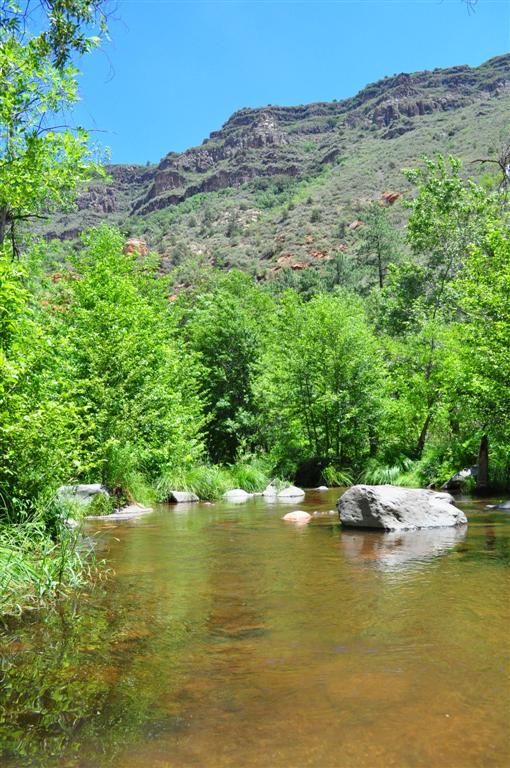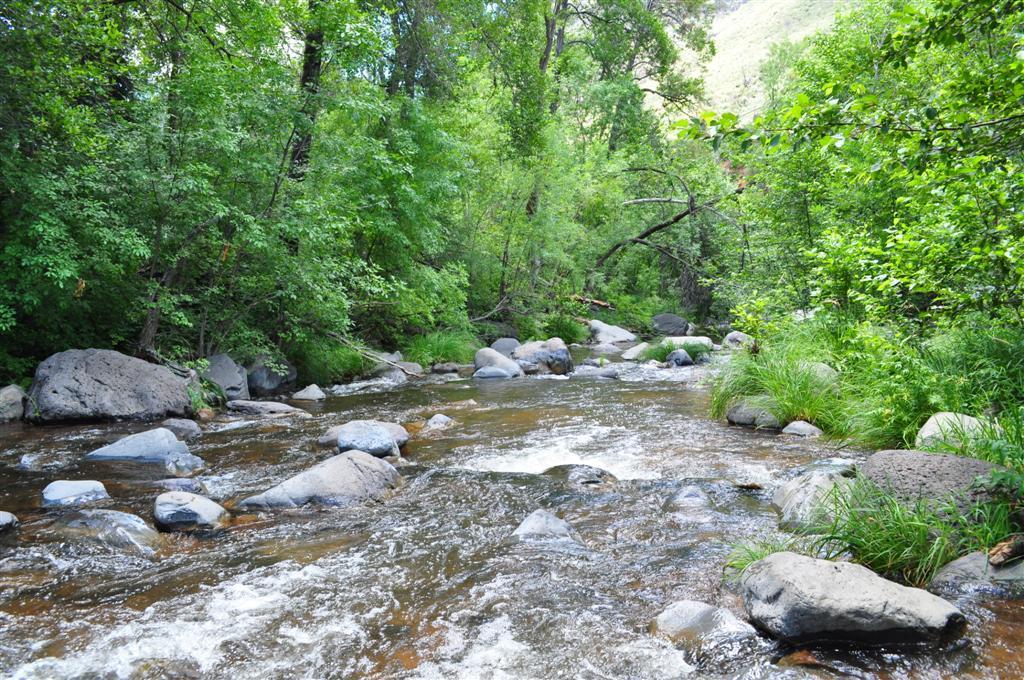 We all played in the water for a bit — it was warm but not unpleasantly hot — and saw some people picking wild blackberries. We had some too, so yummy!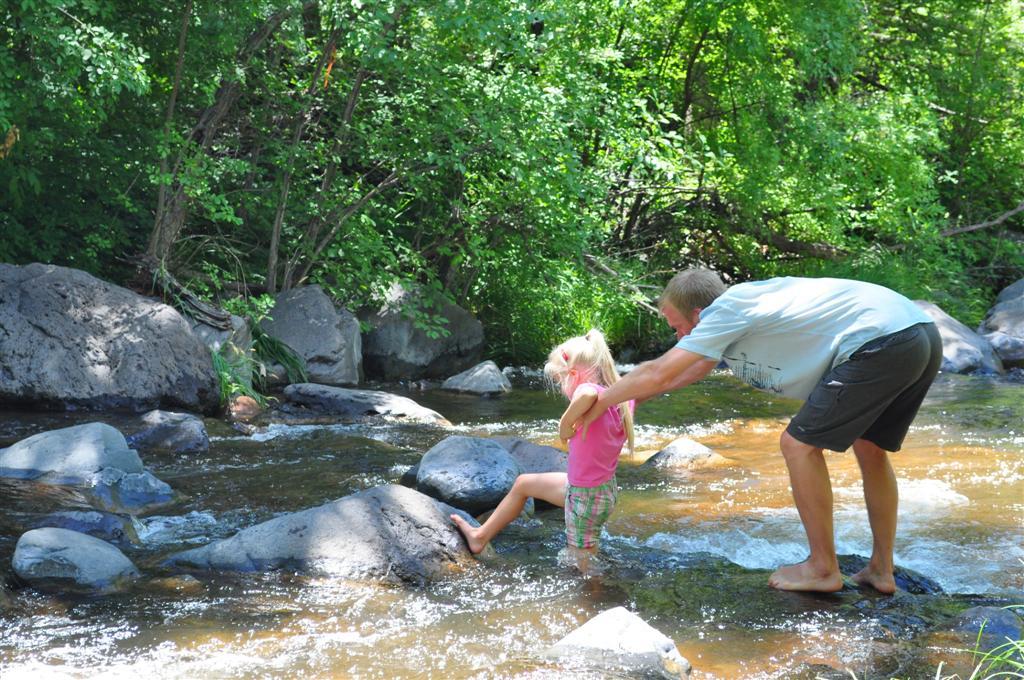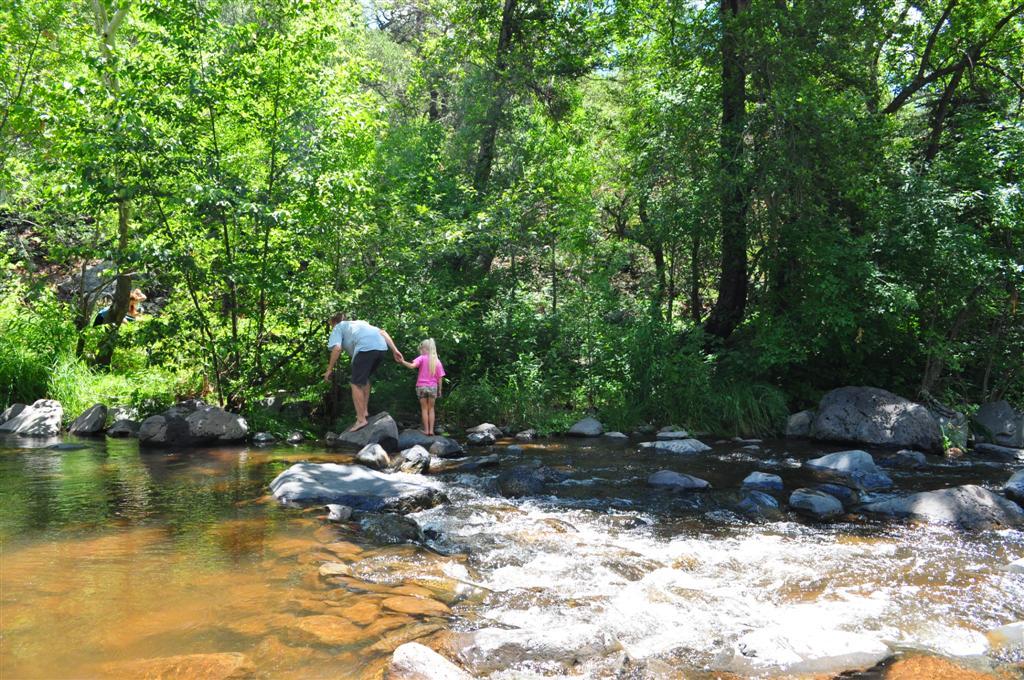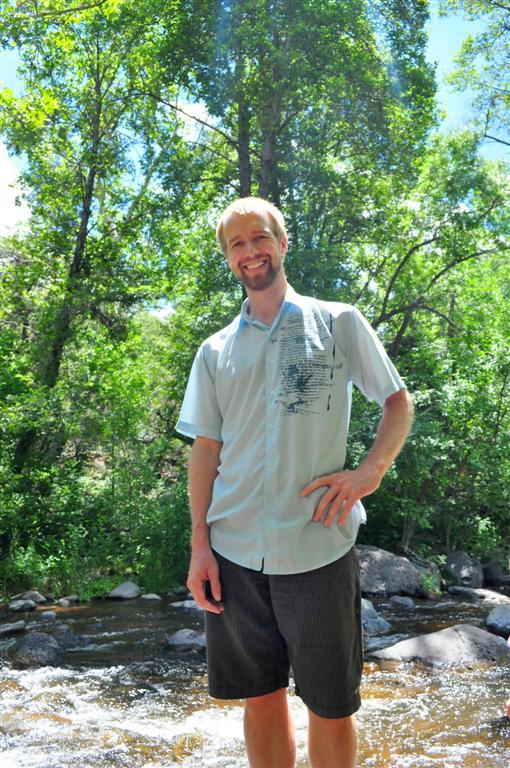 After enjoying the water for a good while, we hopped in the car again for the drive to Phoenix. What amazed me was how the scenery changed in a mere 3 hours' or so of driving. From this: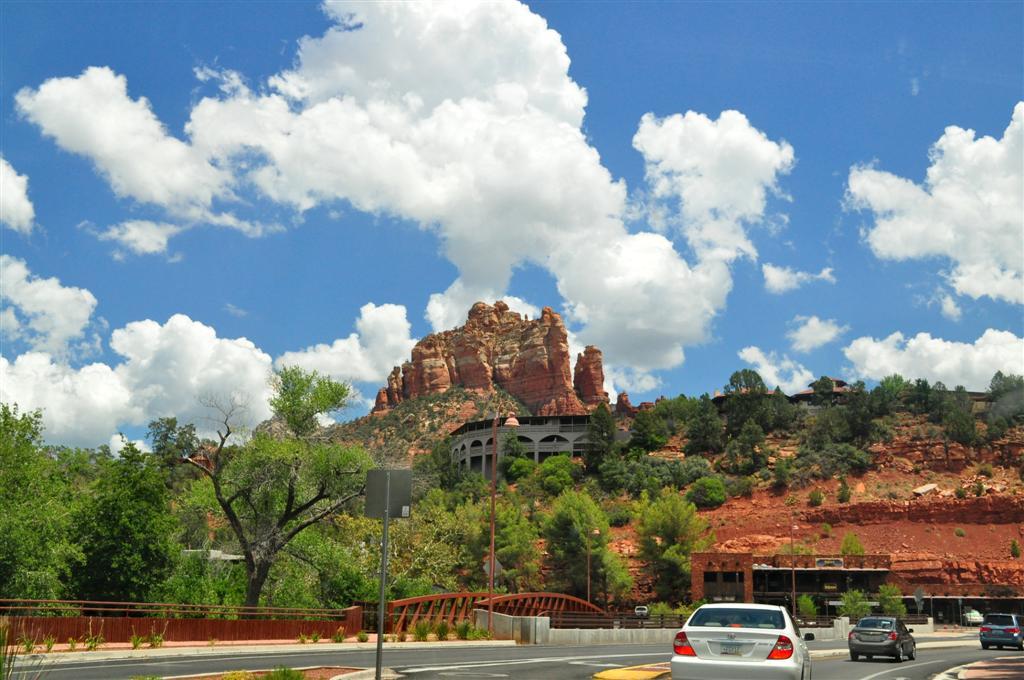 to this: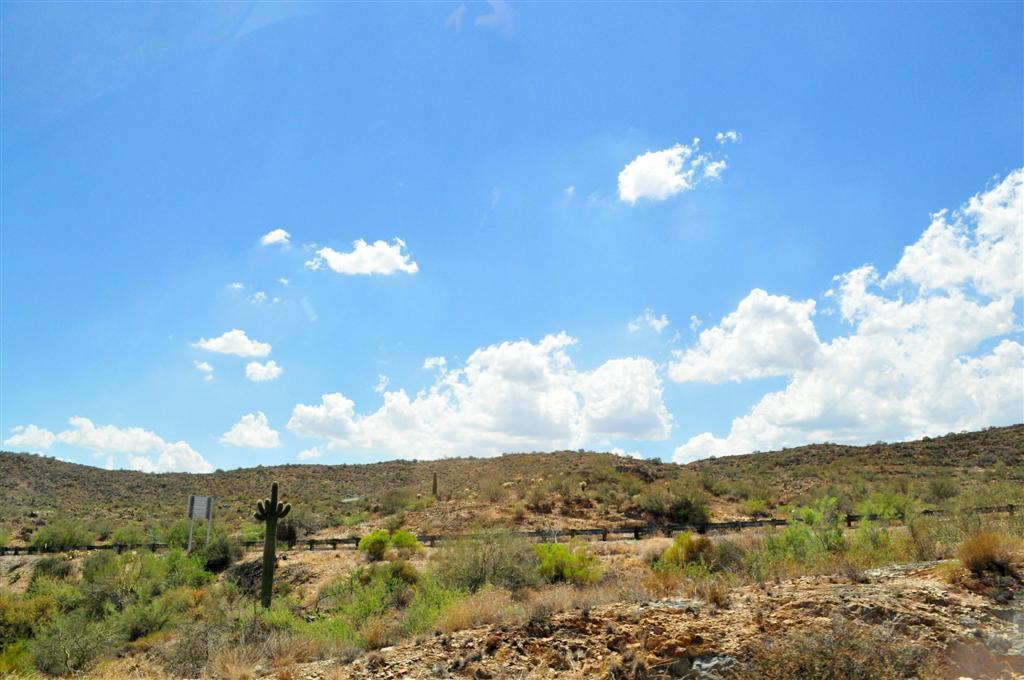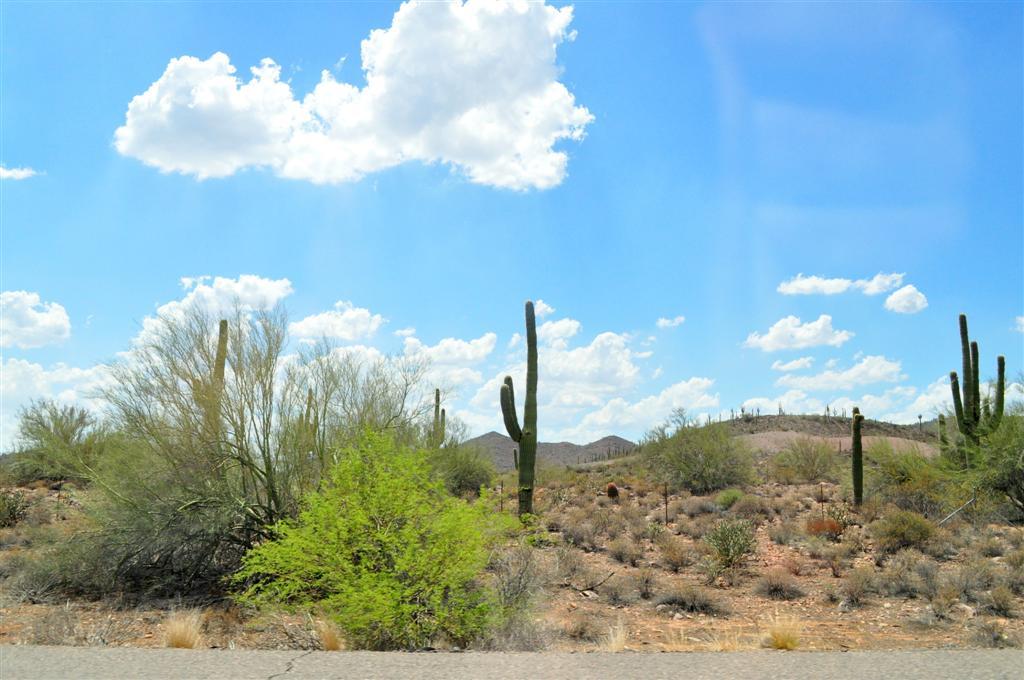 In Phoenix, we had a great time catching up with Uncle David, Aunt Renie and Grandpa, whose warm hospitality made us feel right at home. It was good to get to spend some more time with Grandpa, playing Scrabble or just chatting. The kids warmed up to Great-Grandpa, and I'm so glad I got these adorable shots!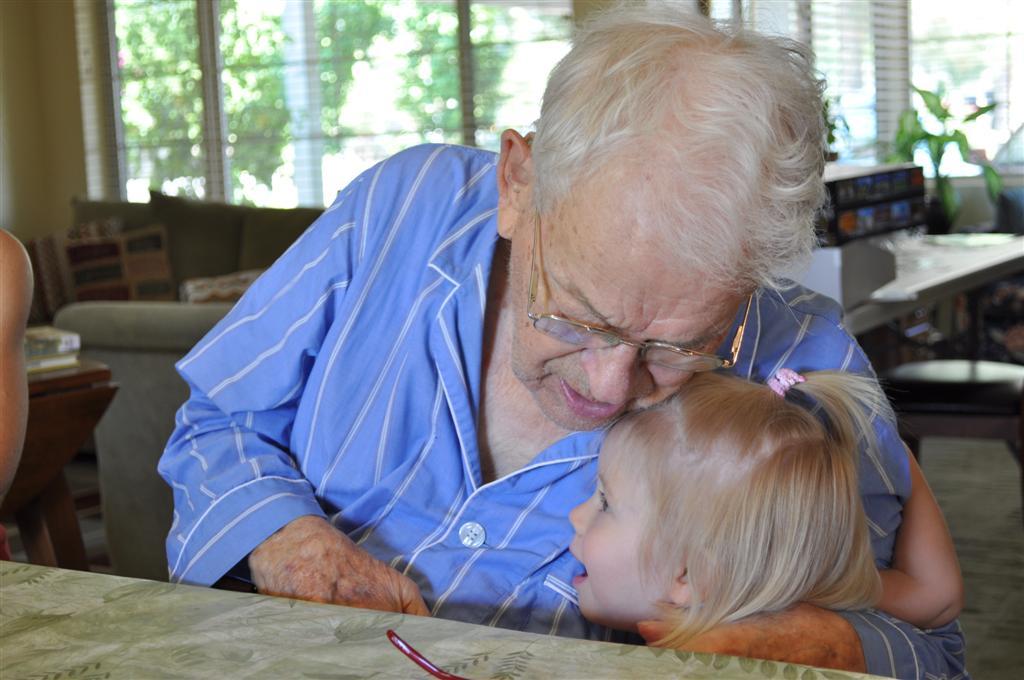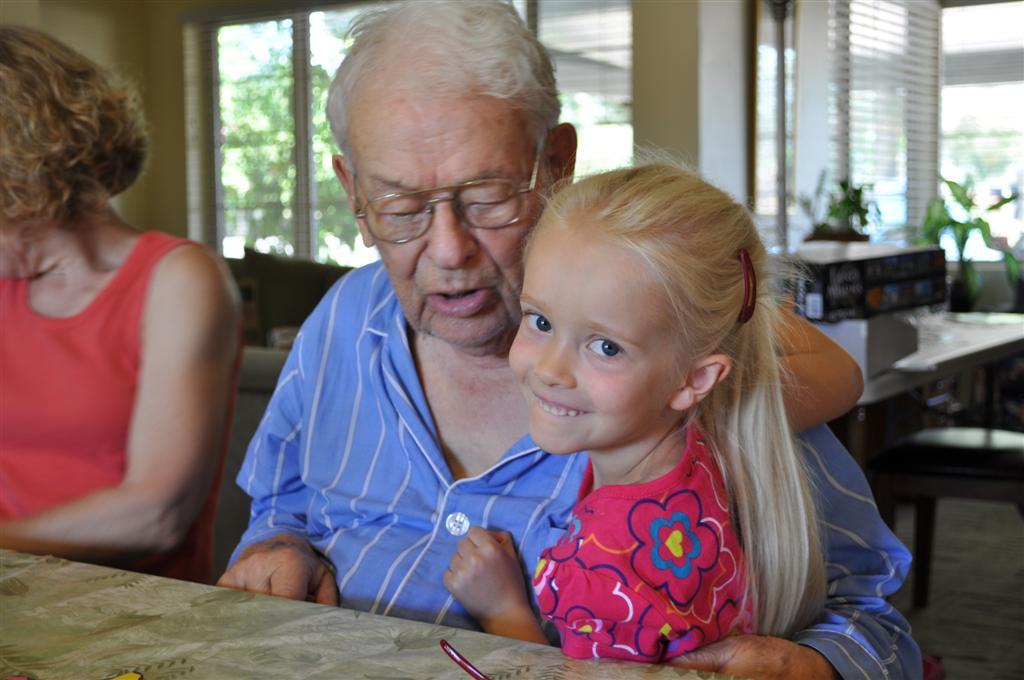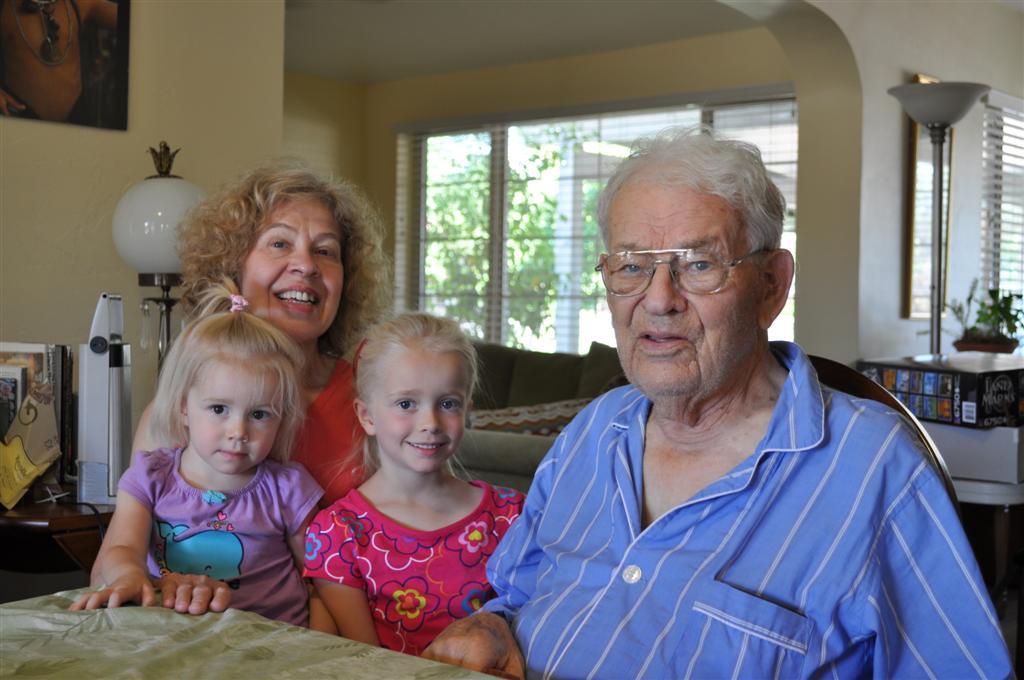 We got to swim a couple of times in the pool of some friends of theirs, which was delightful considering the intense heat.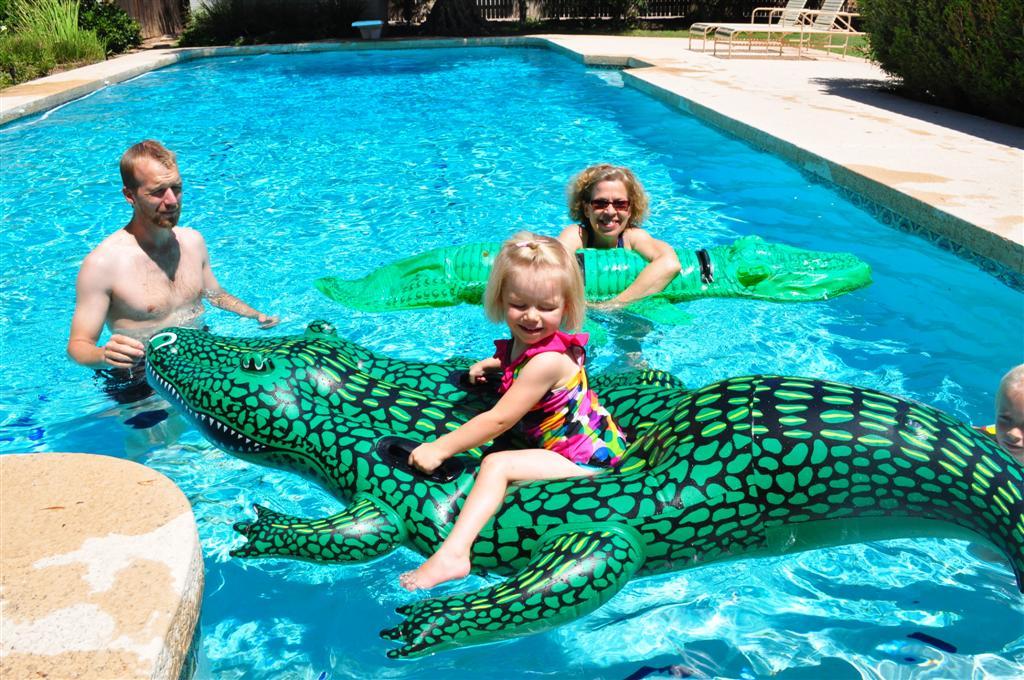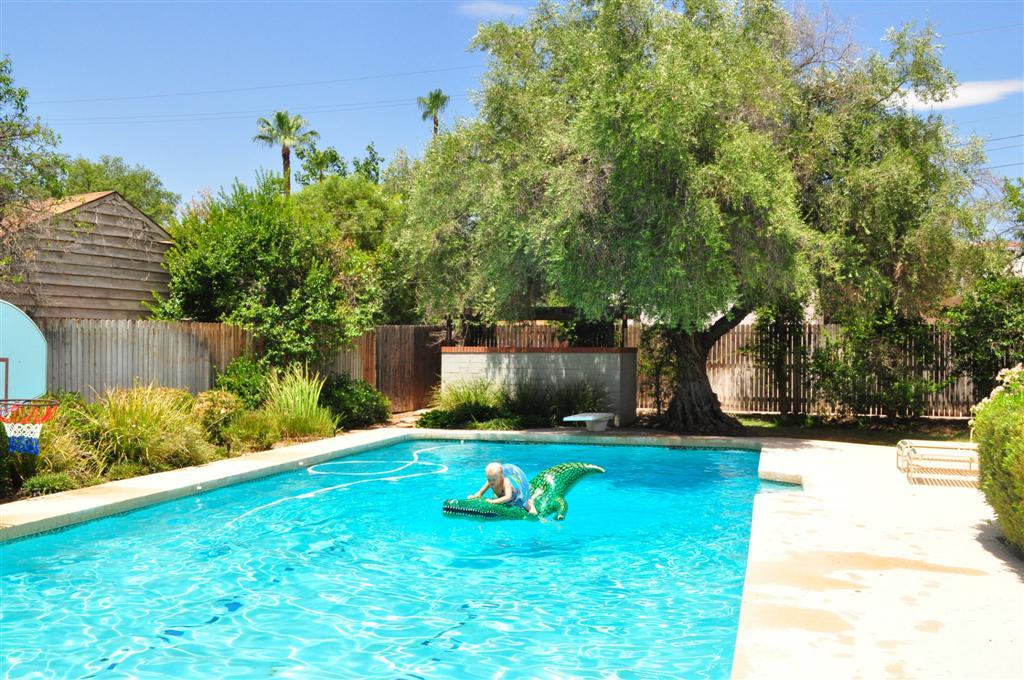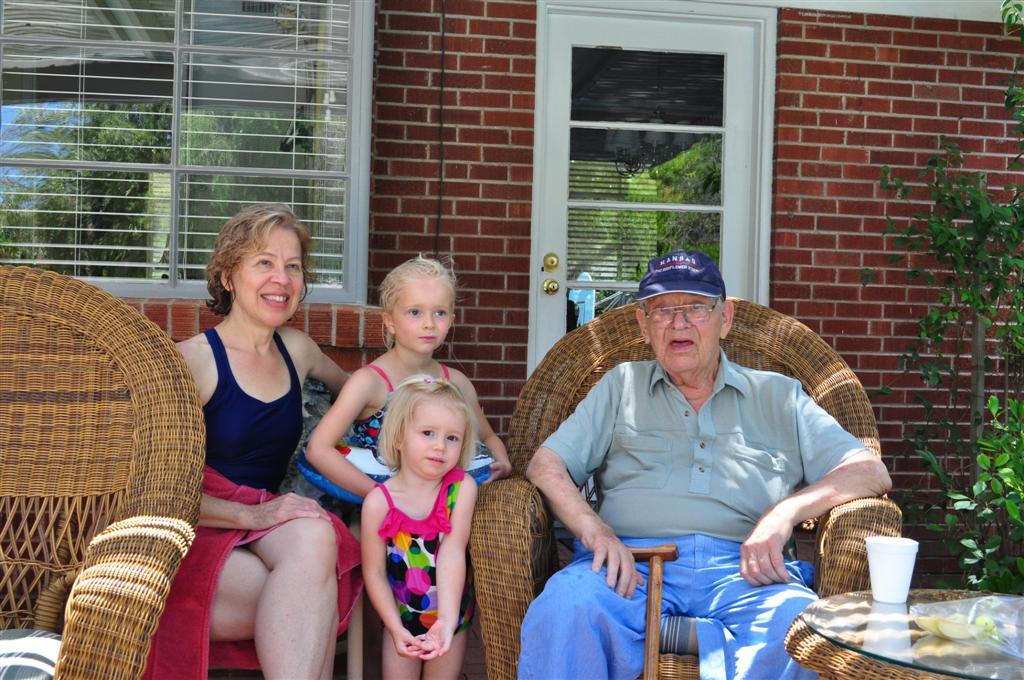 Aunt Renie also gave us all, but especially the children, a real treat by taking us to the Phoenix Children's Museum. It was very different from the Brooklyn Children's Museum where we had been members during out time in NYC and the kids had a real blast.
(Wordpress has this new feature where you can include a gallery of photos in your post, and I thought I'd try it for the Children's Museum photos. Let me know how it works for you. If you click on one of the photos, it will open it larger.)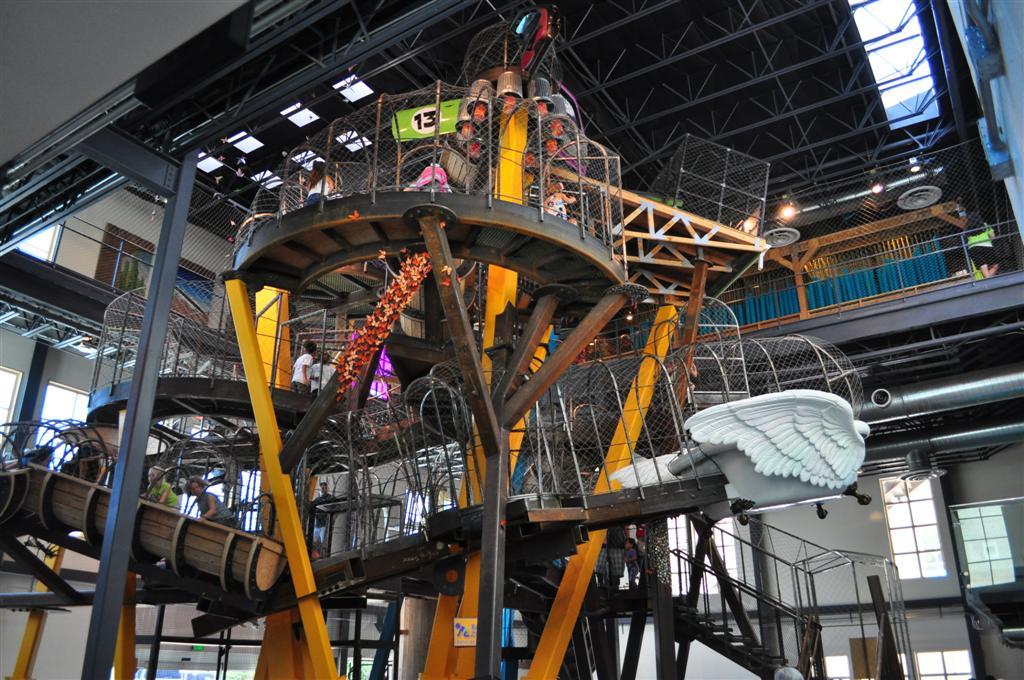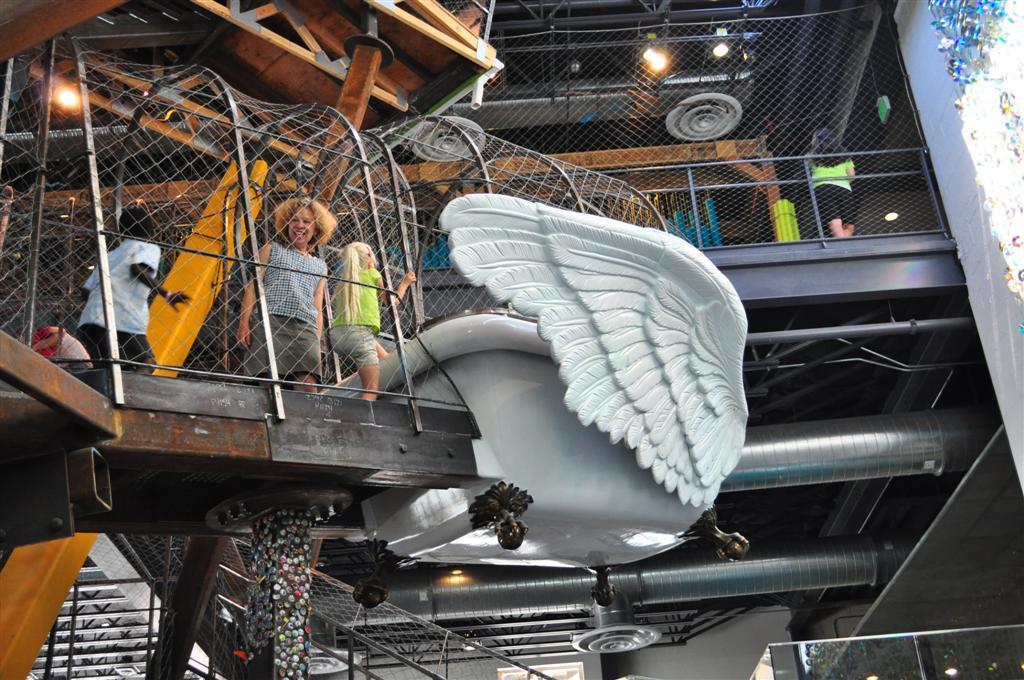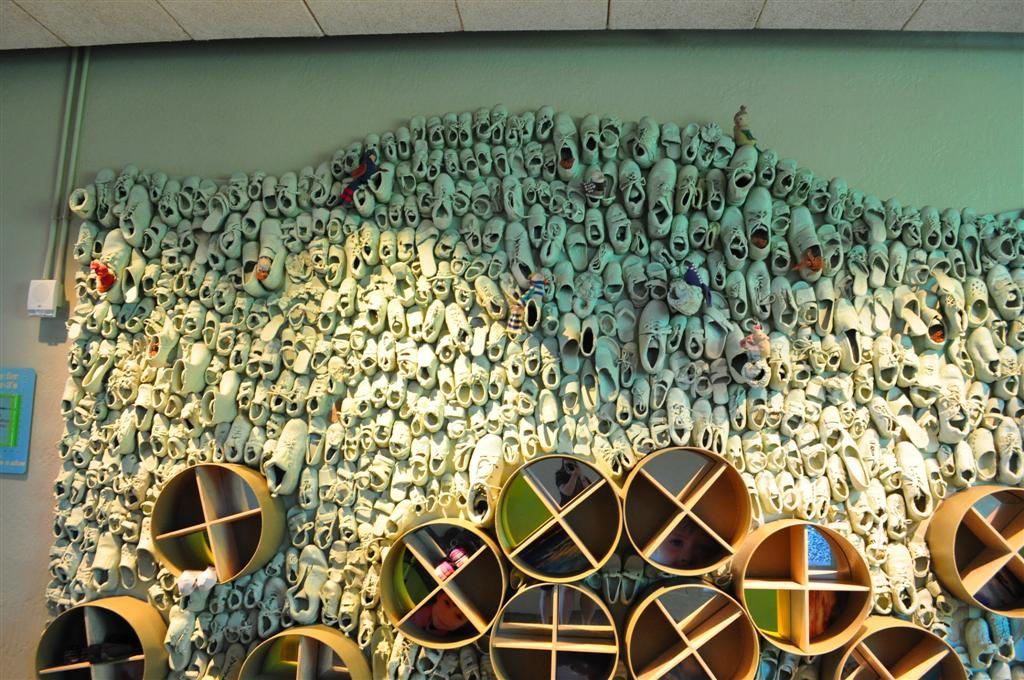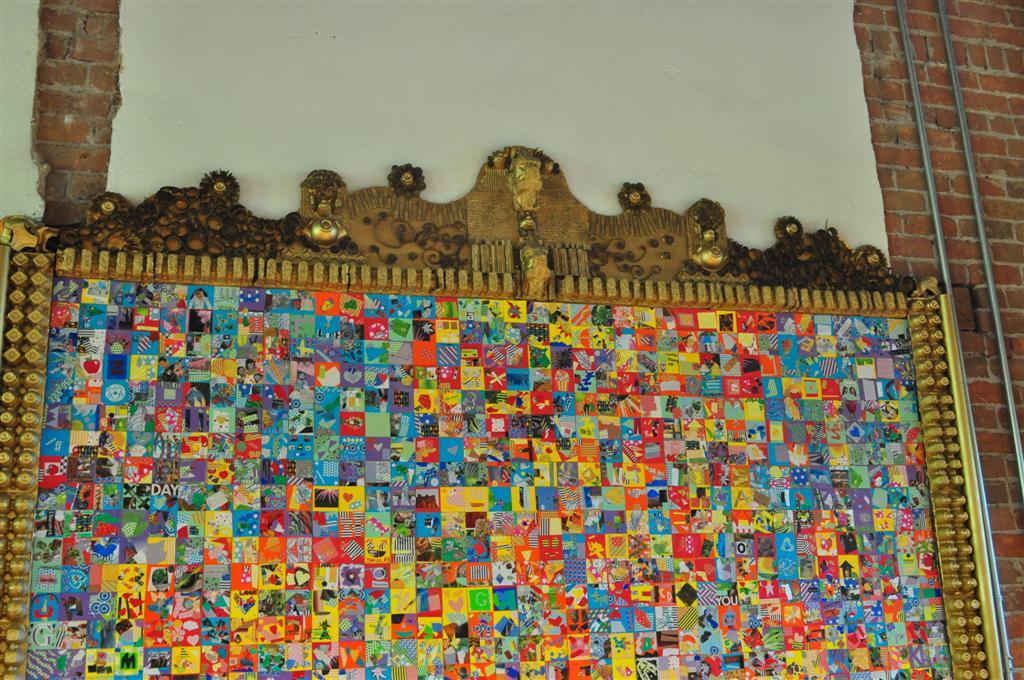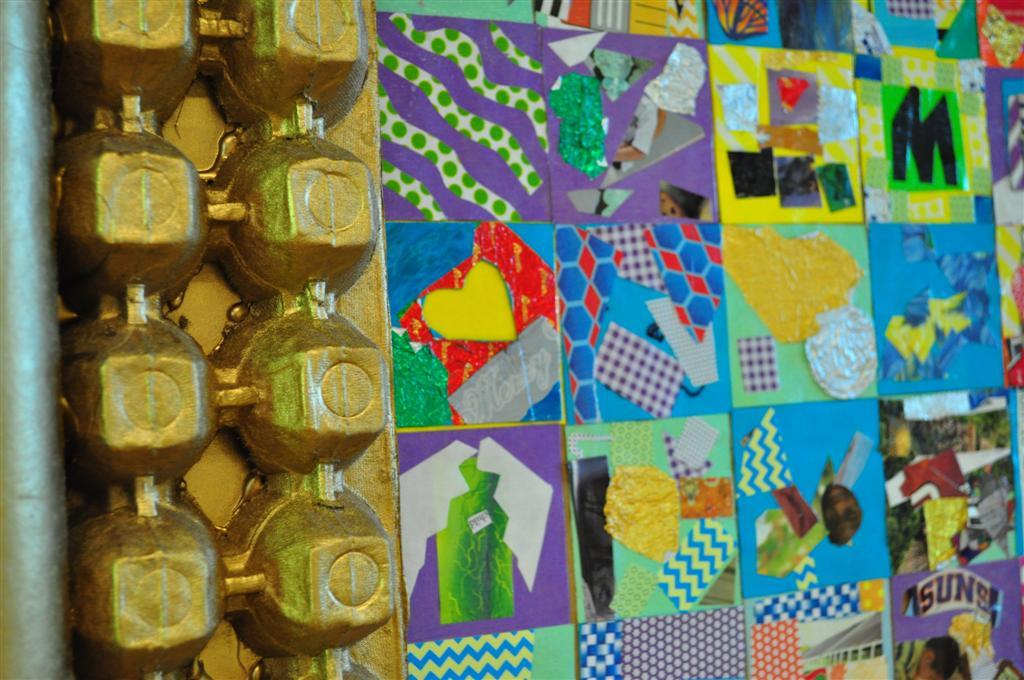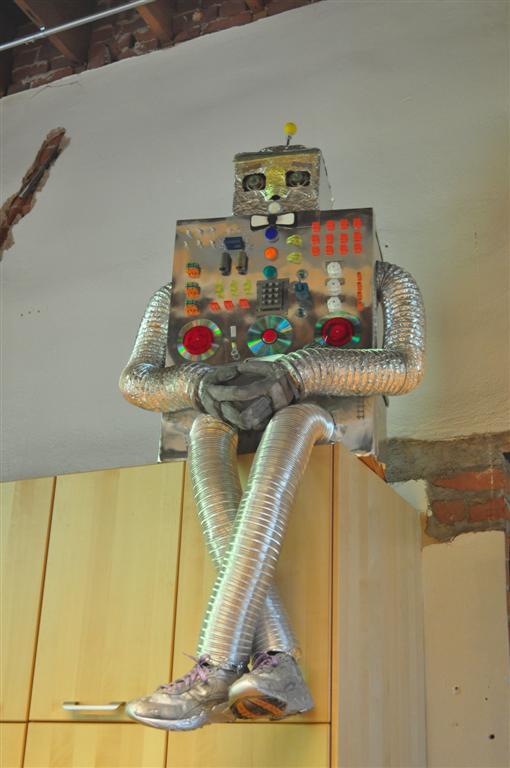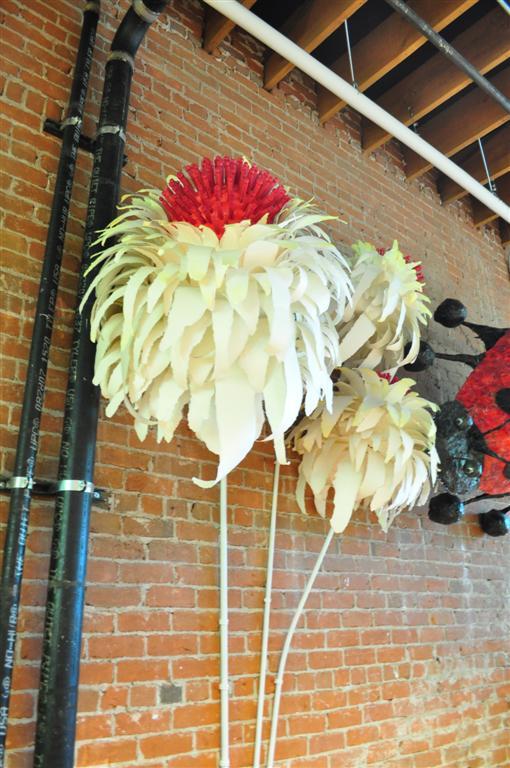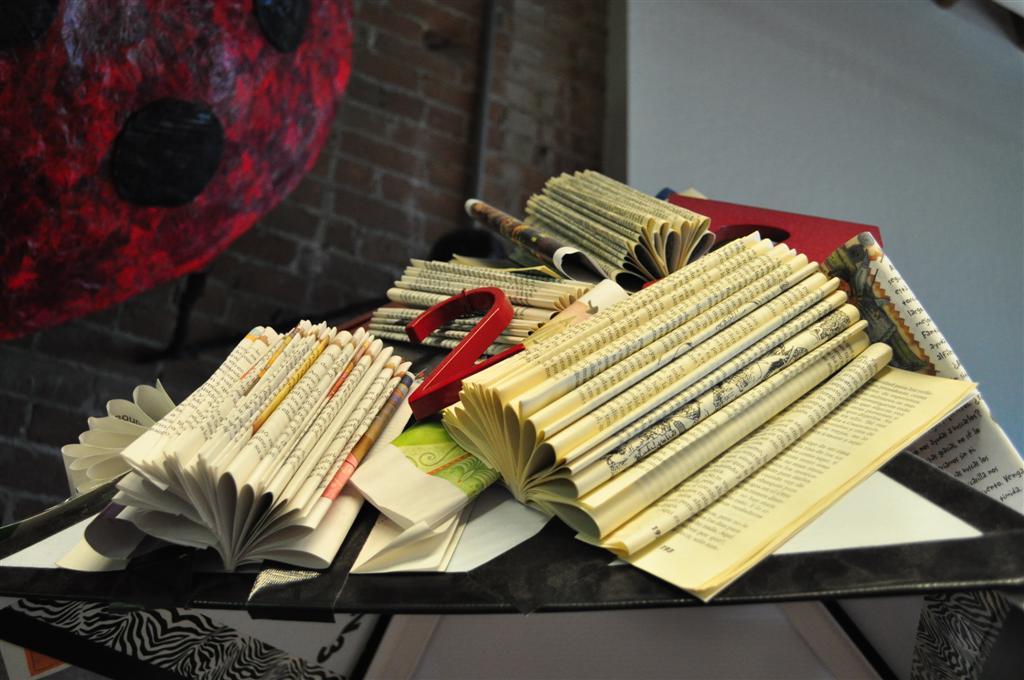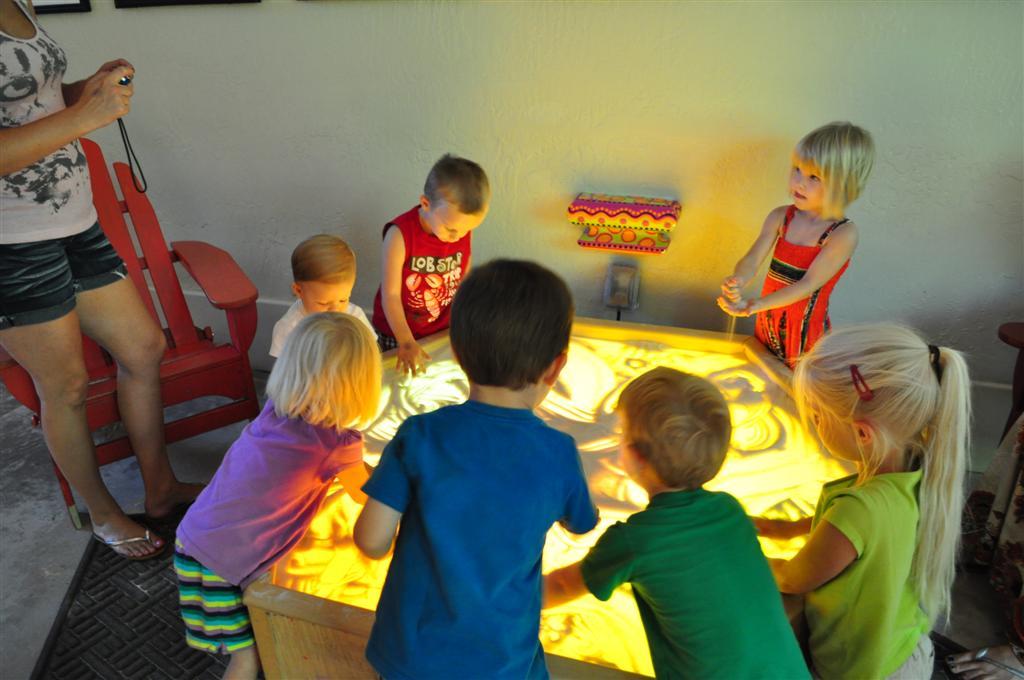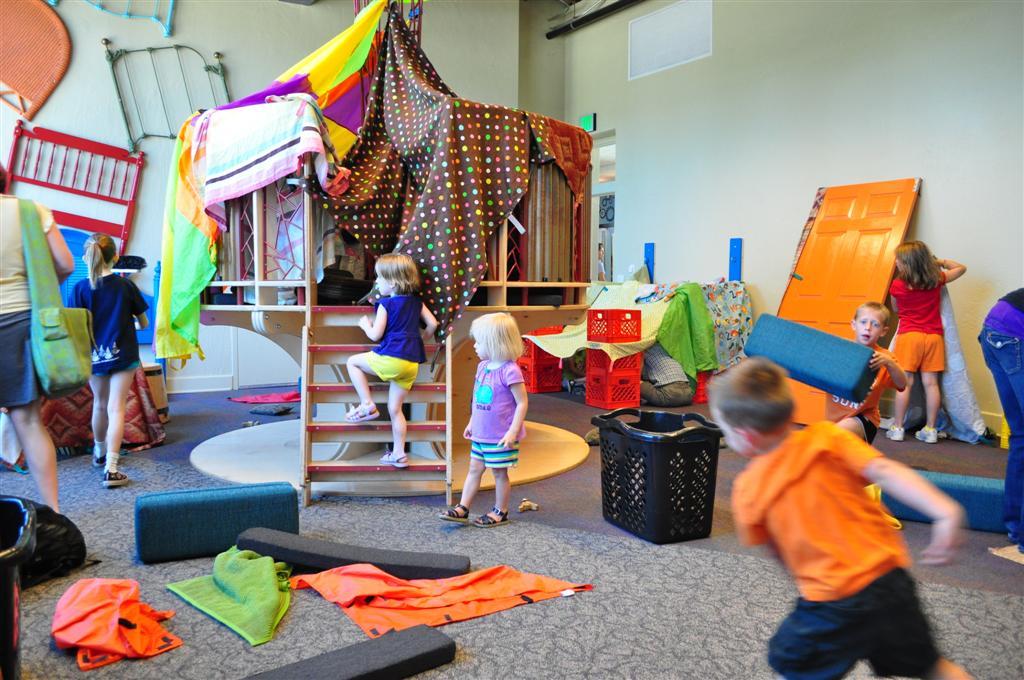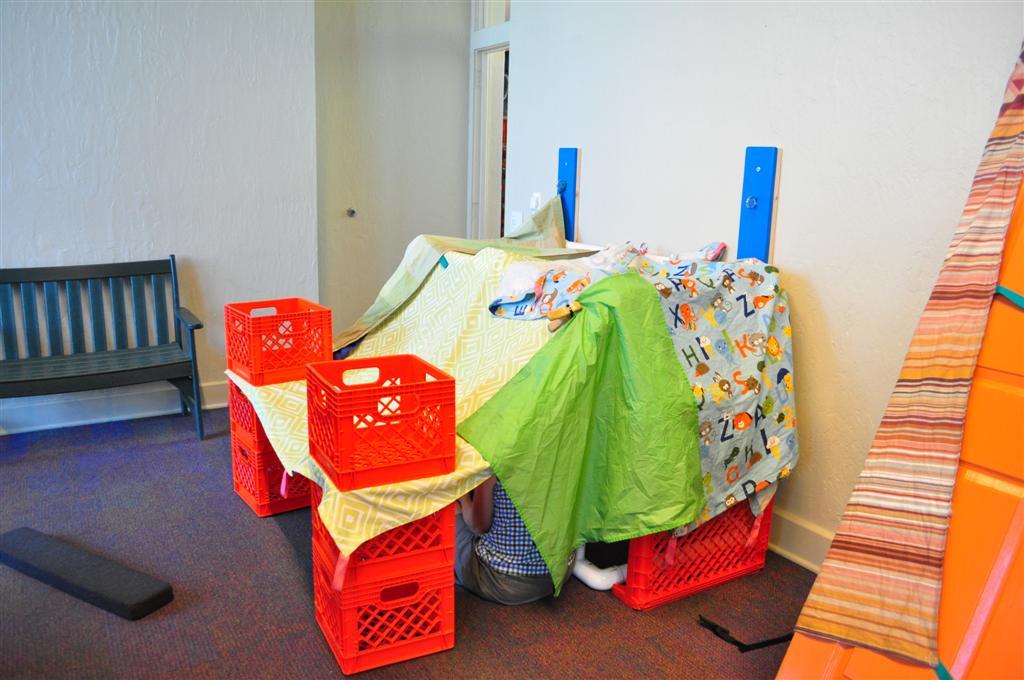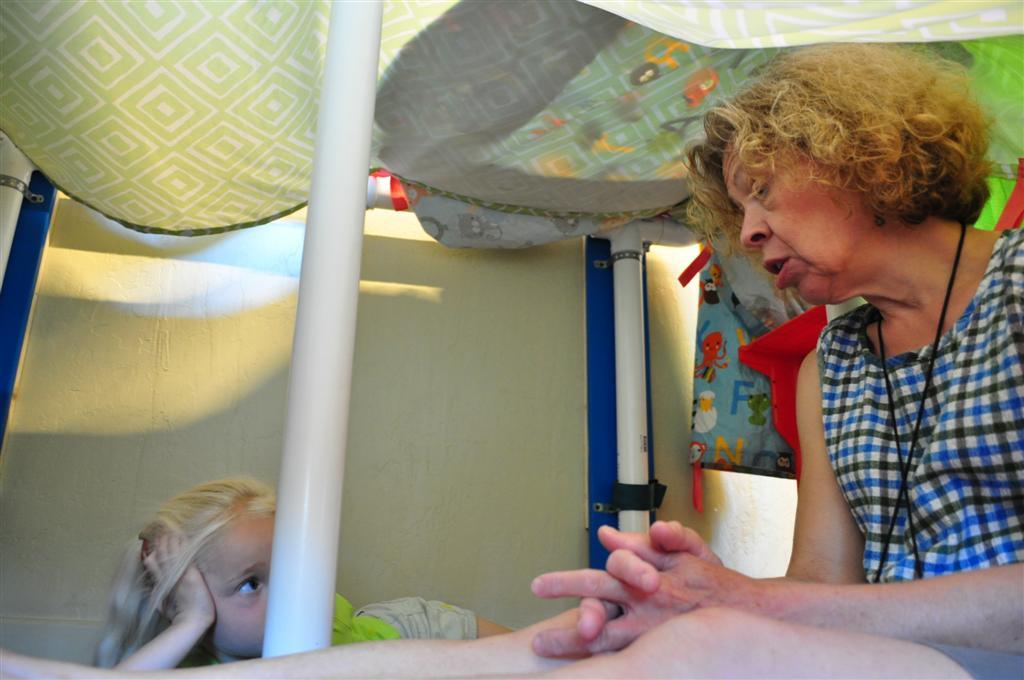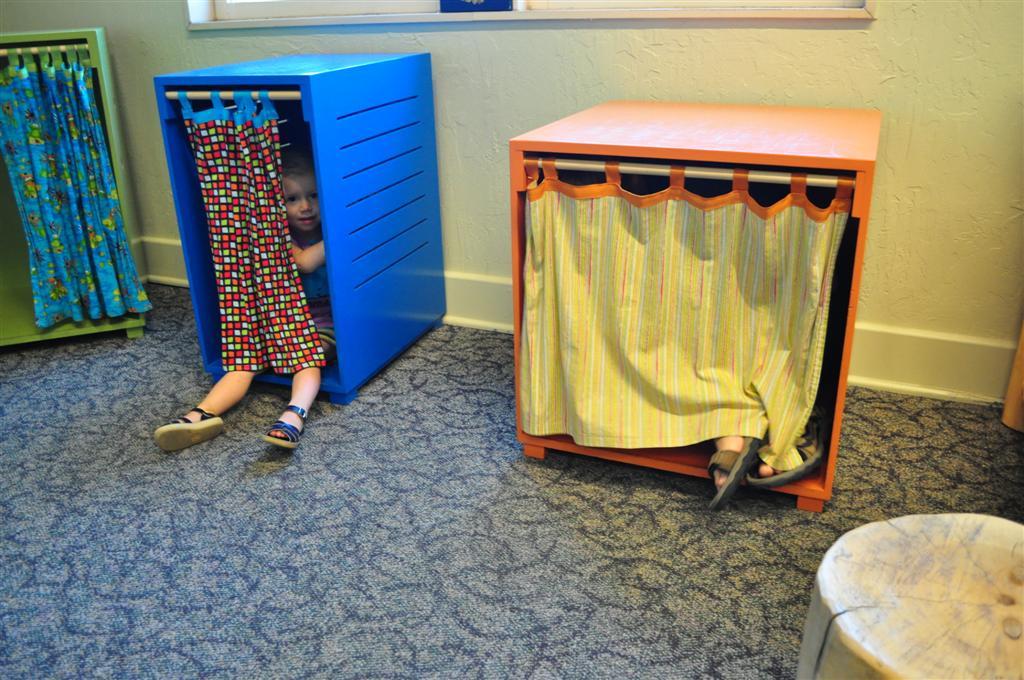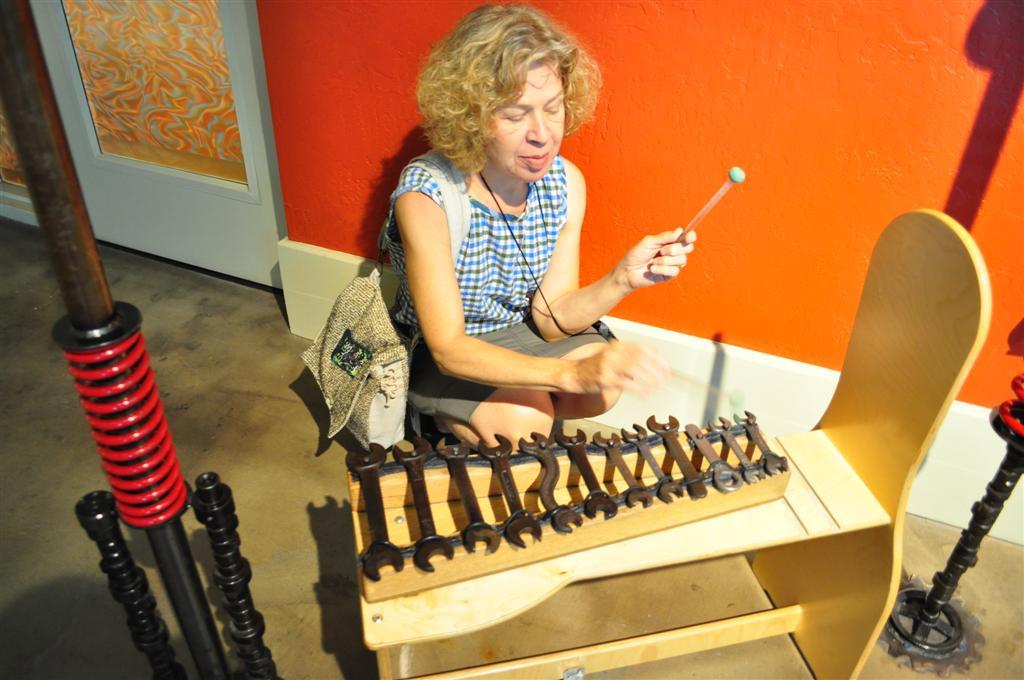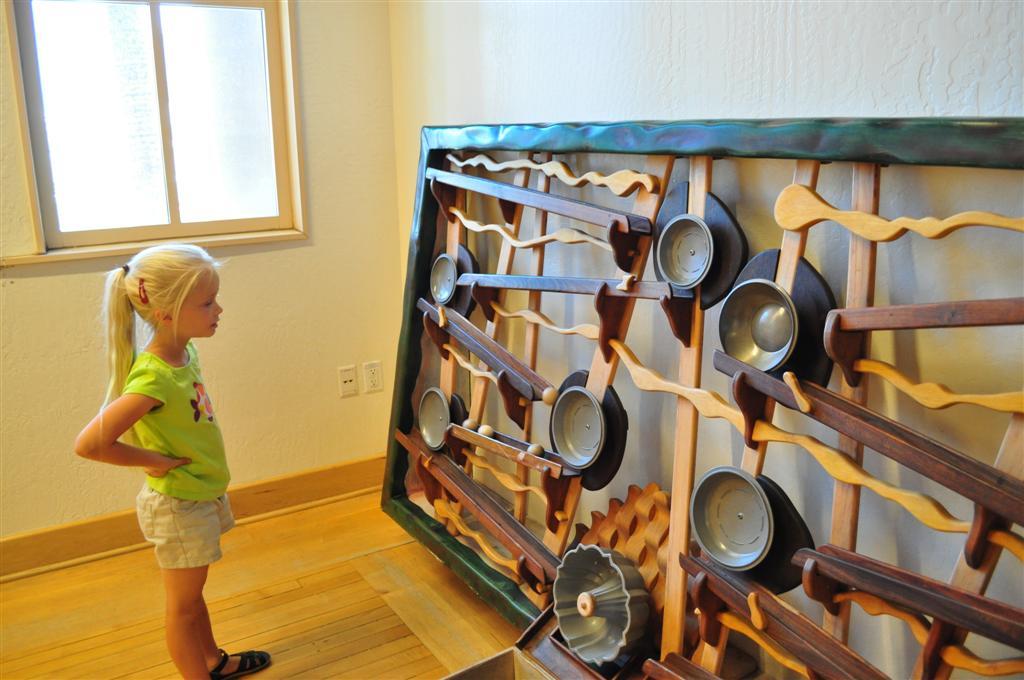 Aunt Renie was also able to score some half-price tickets for us to the Musical Instrument Museum. She kindly watched the girls for us so Ben and I got to go on a little date — what fun! At the museum you walk around with headphones on that plays music from the display that you're in front of. There was a TV screen with a video playing on it at each display that would talk about the different instruments, how they developed, the culture of the country of origin, and things like that. Very interesting!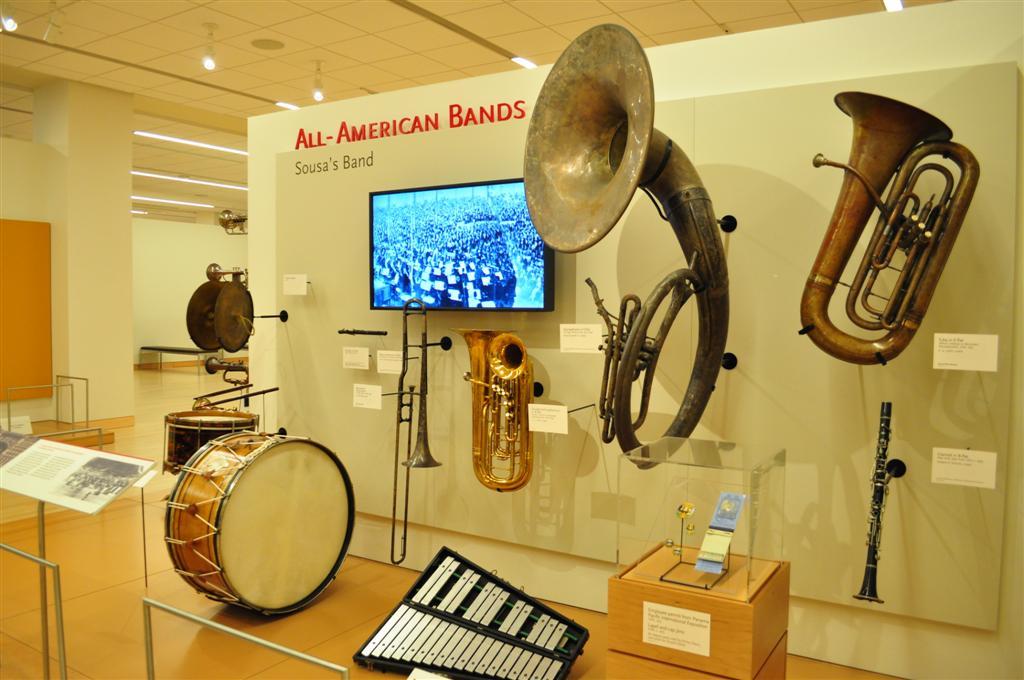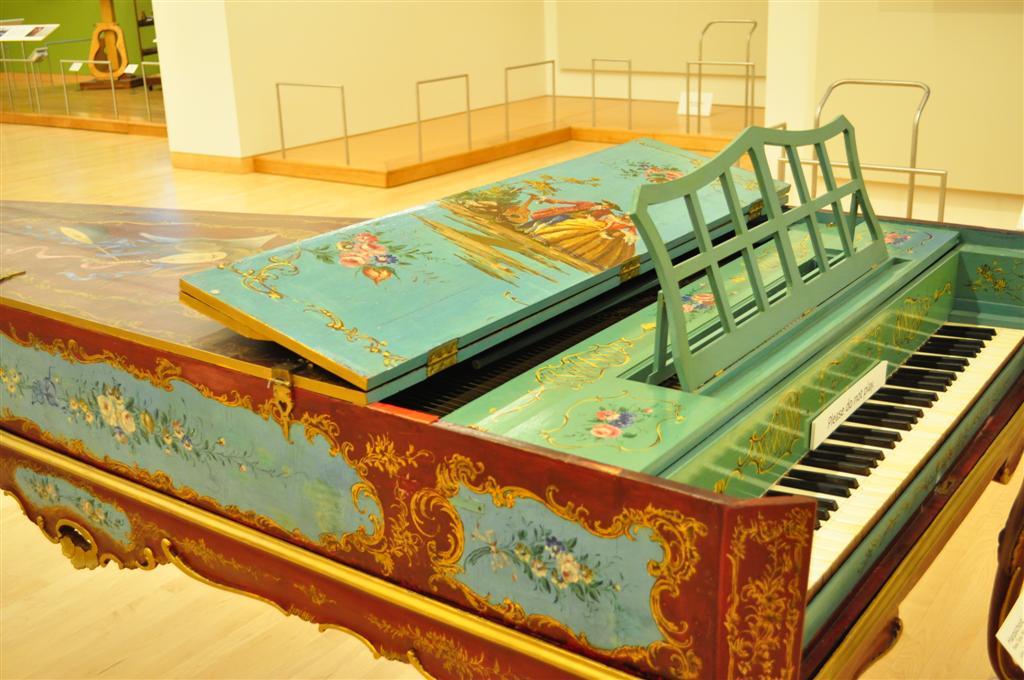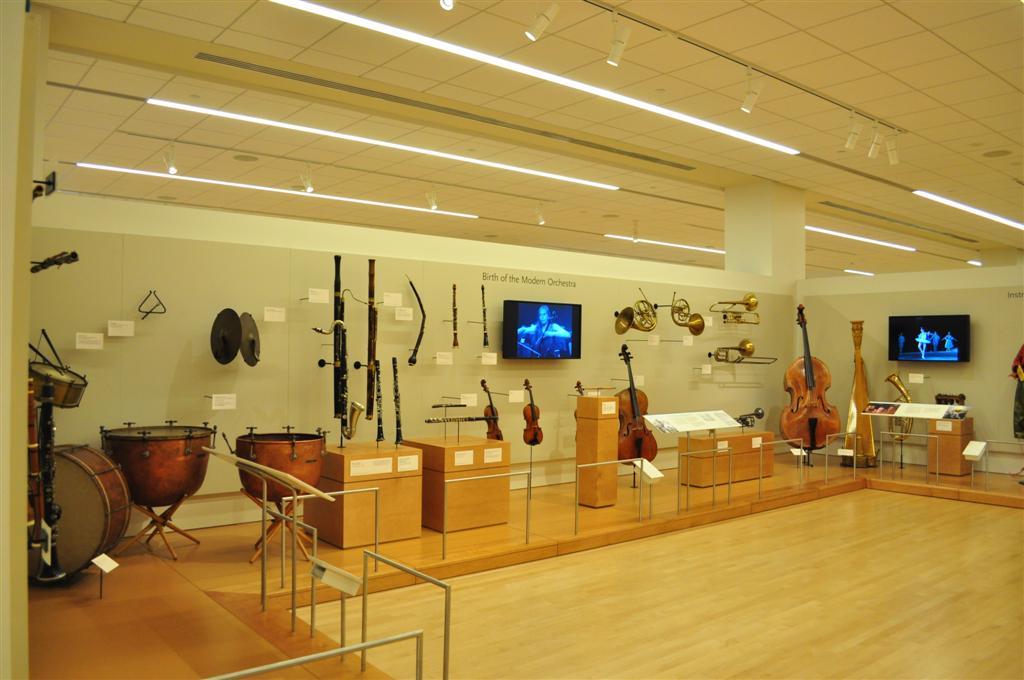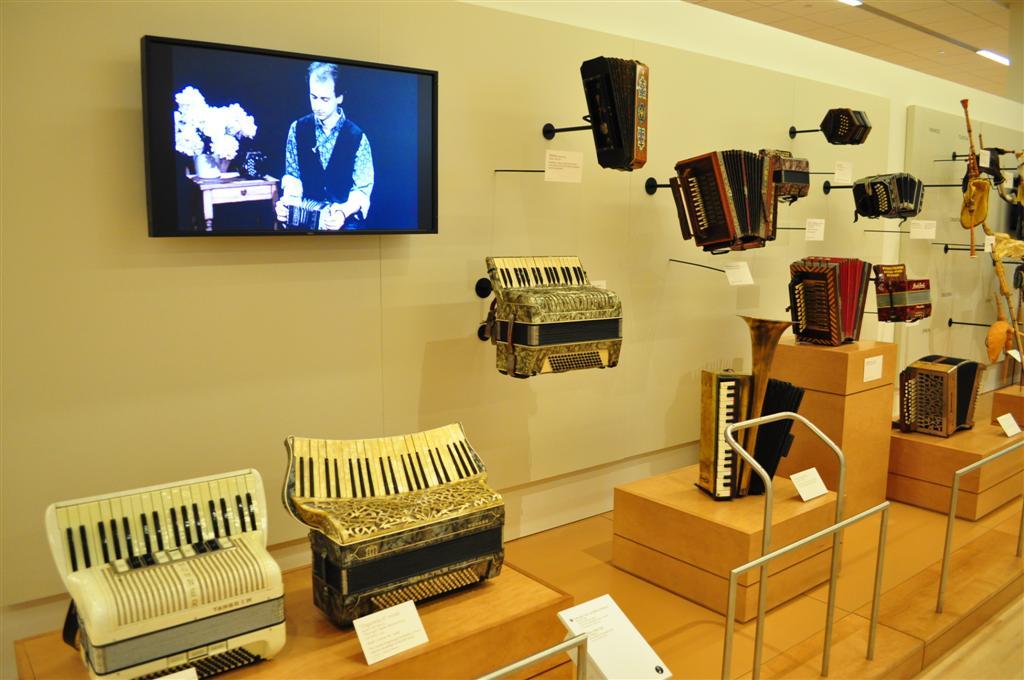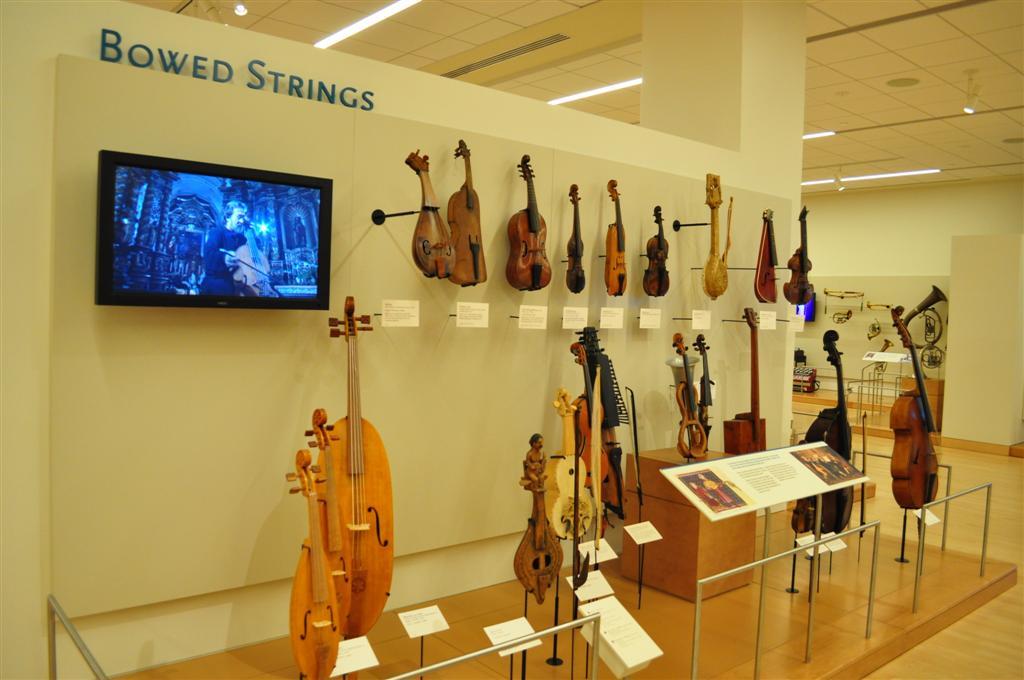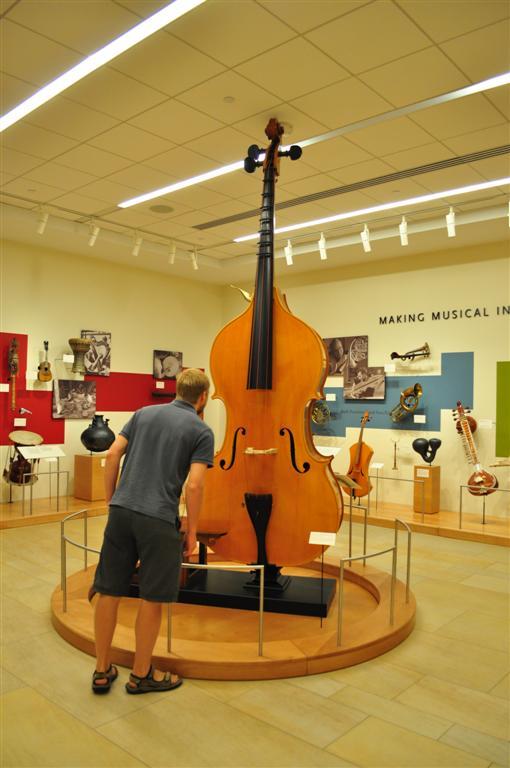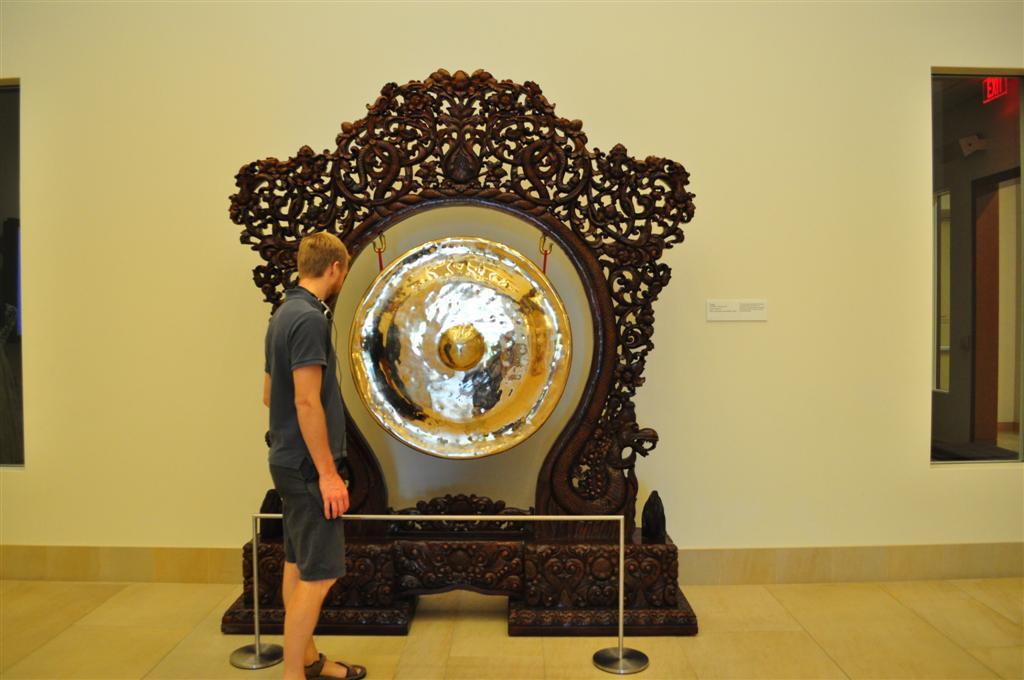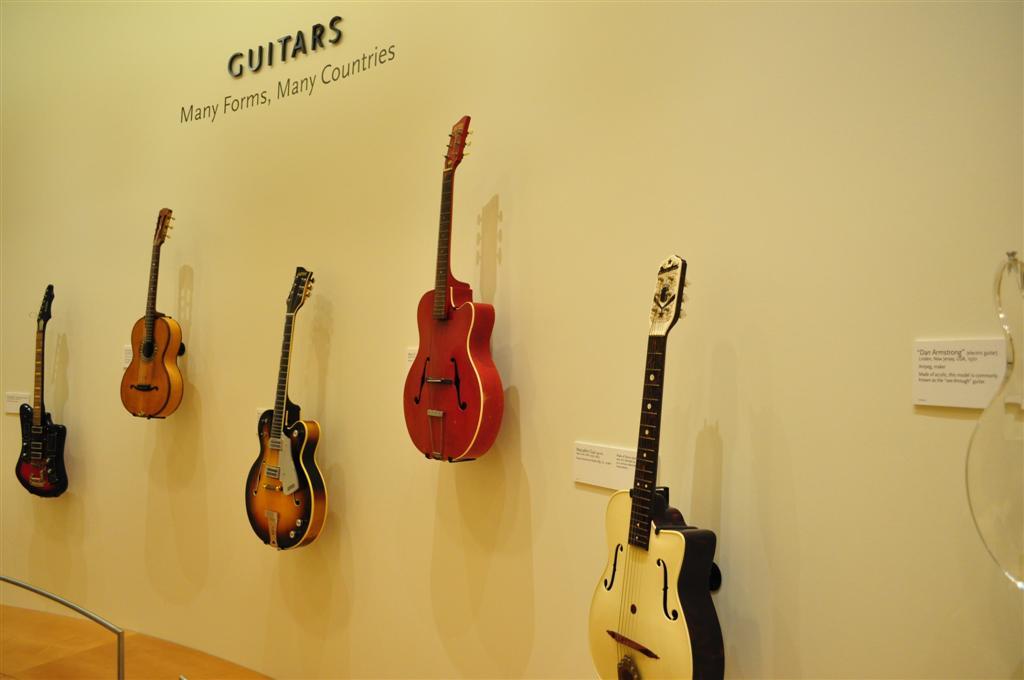 There was also a room where you could try out some instruments for yourself. There was this band organ that would play a tune if you put in a coin.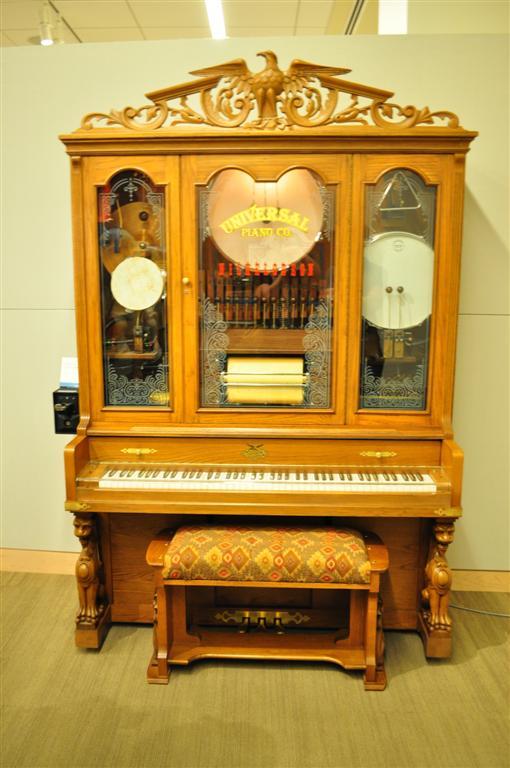 And I was keen to try out a harp.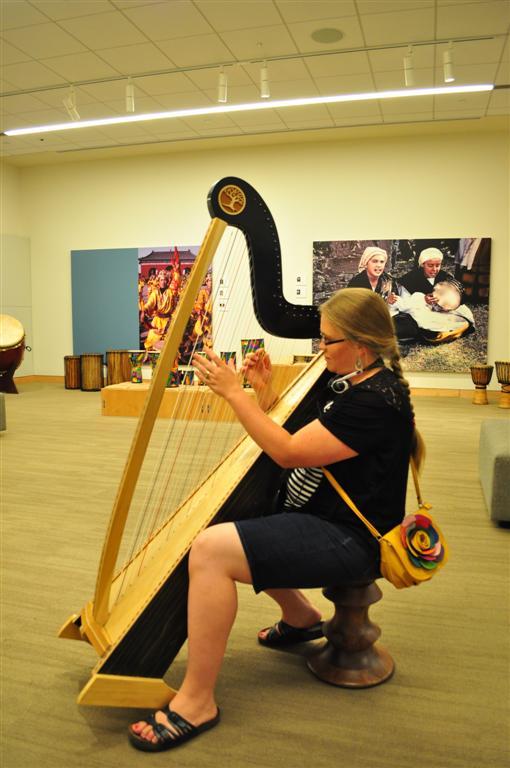 I'm not sure how I managed this, but I went through our whole 4 days' visit there without taking a photo of Uncle David. Sorry, Uncle David! I did take a photo of their house, though, with Aunt Renie in front of it. Just pretend Uncle David's next to her.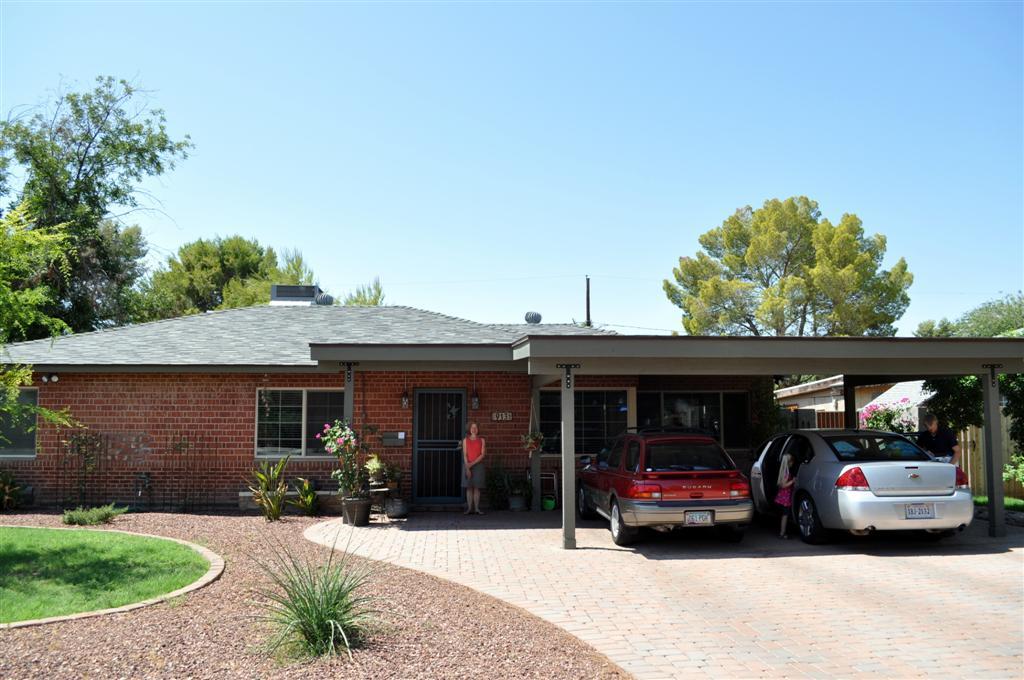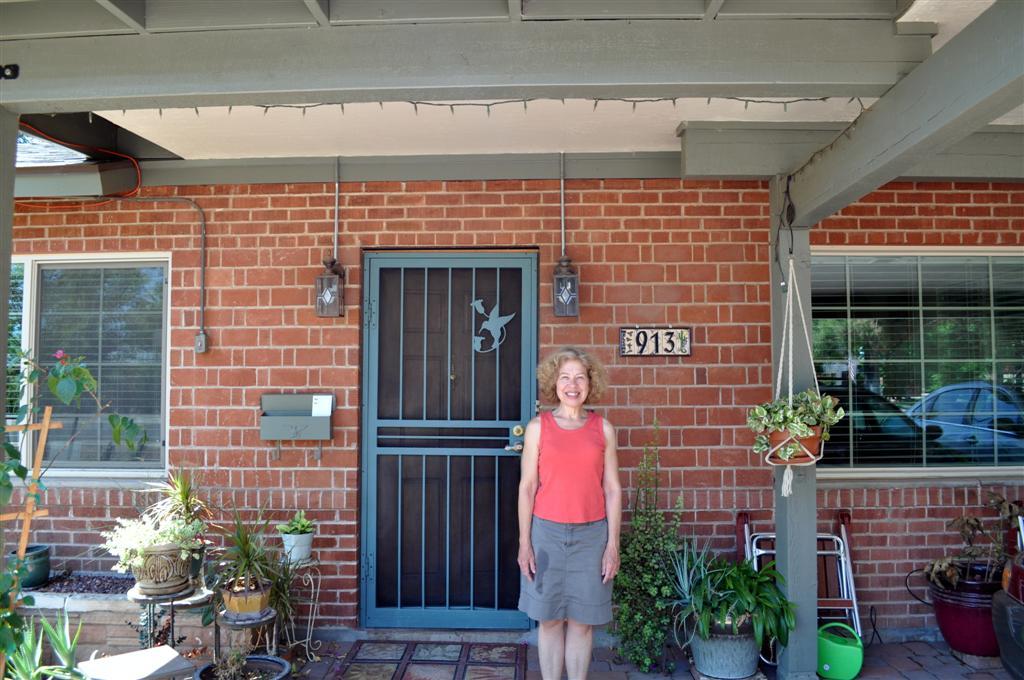 When we were loading the car, I remembered for once to take a photo of what the car's boot looked like throughout our trip. No spare room! Ben had it down to an art by this time, though, so it didn't take long to load.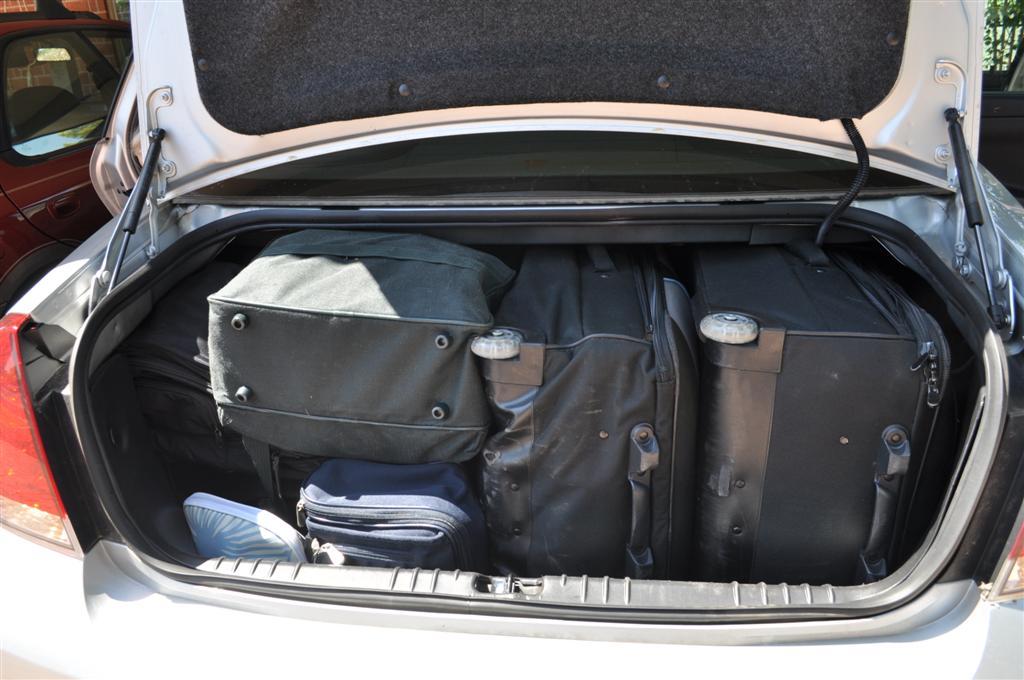 Next stop: Las Vegas.