We were having a picnic in Prospect Park when Lizel was here and there was this man doing his stretches against a tree.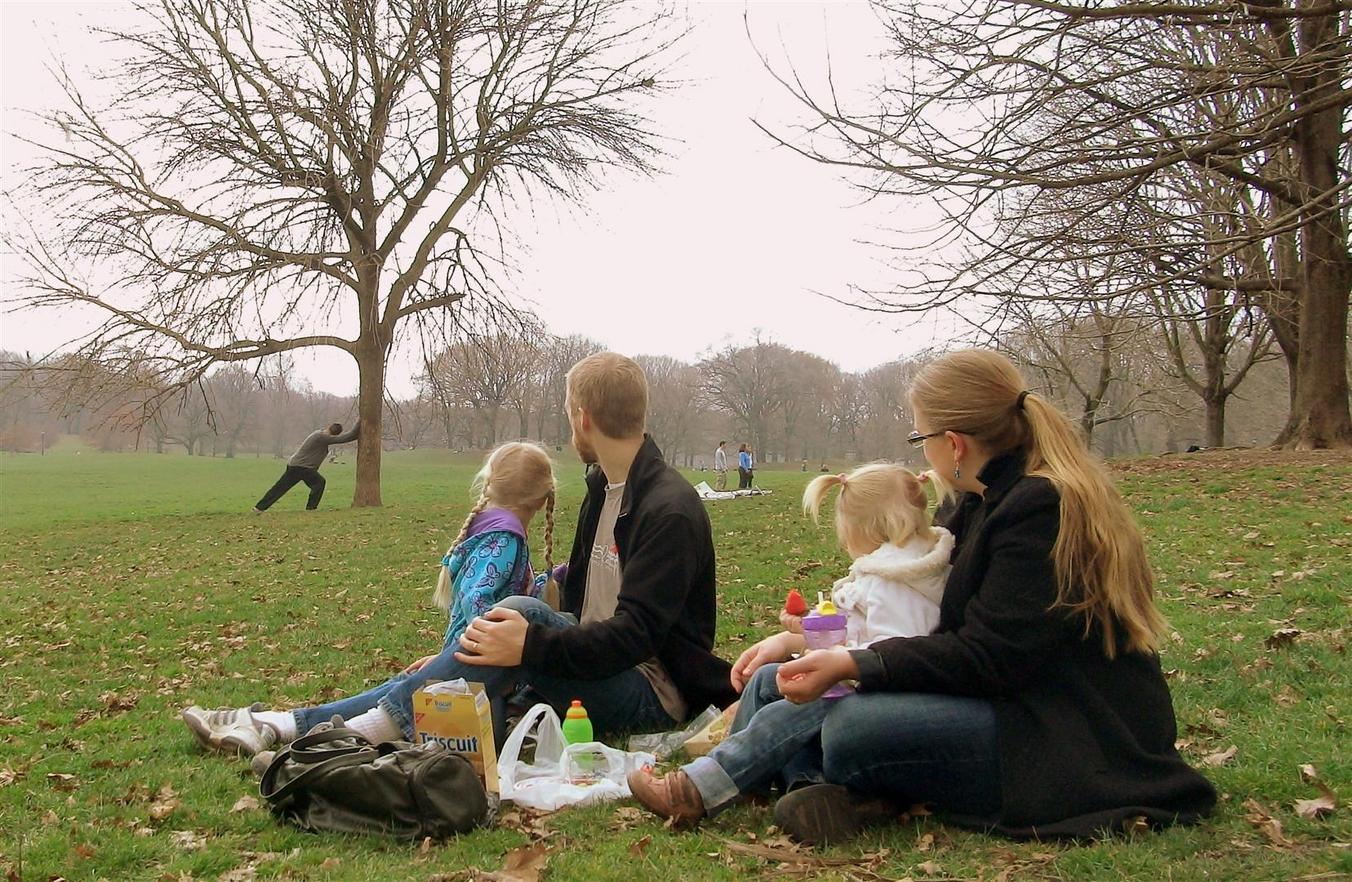 We joked with the kids that the man was trying to push over the tree, and do they want to go and help him? They thought this was a great idea!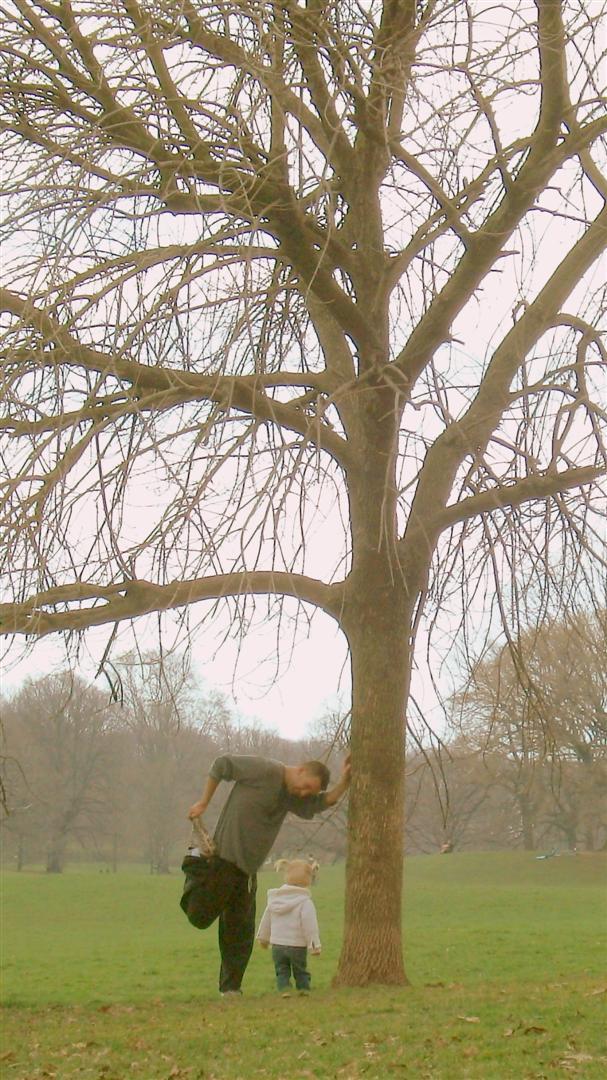 We were in stitches, as you can imagine, and the kids thought it was great that they helped the man to push!