This is my last post about my trip to Christchurch in January. It's about time, I think! This post is largely for our US readers who have expressed interest in the earthquake side of things back home.
A few months after we moved to New York City, Christchurch experienced a 7.1 earthquake. Despite the magnitude, there were surprisingly no casualties and people were hopeful that this might just be a one-off occurrence. But aftershocks kept coming and on February 22nd 2011 a 6.3 shook the city, this time killing around 183 people and destroying even more buildings and infrastructure in the city.
Since then, the city has seen a lot of change — people have changed, the cityscape has changed and many people have suffered loss or damage. And yet it seems that people are trying to put on a brave face and a can-do attitude and you can see this in the way that little coffee shops sprout up on empty plots of land that used to have buildings that you struggle to remember what they looked like, and in the likes of the new Cashel Mall, a temporary mall made out of fancied-up shipping containers.
I have to admit that I had some reservations about going back for our trip and having to experience a bunch of aftershocks, as well as seeing our city so changed. As it was, we were very blessed to have only a few aftershocks that we felt, and the shock of the damage wasn't so bad because so much of the rubble has already been cleaned up. Some folks here in the States have expressed interest in seeing what things look like there now, so I thought I'd share a few photos from my time there. It's interesting to note that some parts of the city seems as if it has had no damage at all, and other parts have been really hard hit.
We are very thankful that our house has sustained only very minor damage — some piles from our foundation need fixing, and some cosmetic damage, of which this is the worst.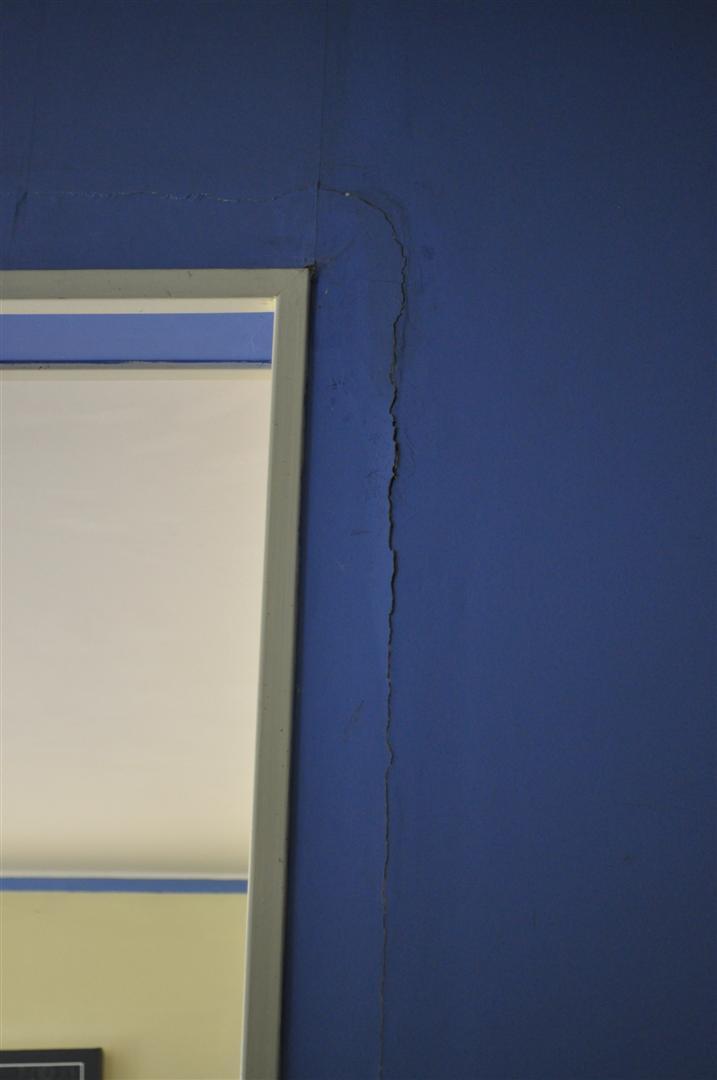 We really have nothing to complain about!
That pile of rubble used to be an old church.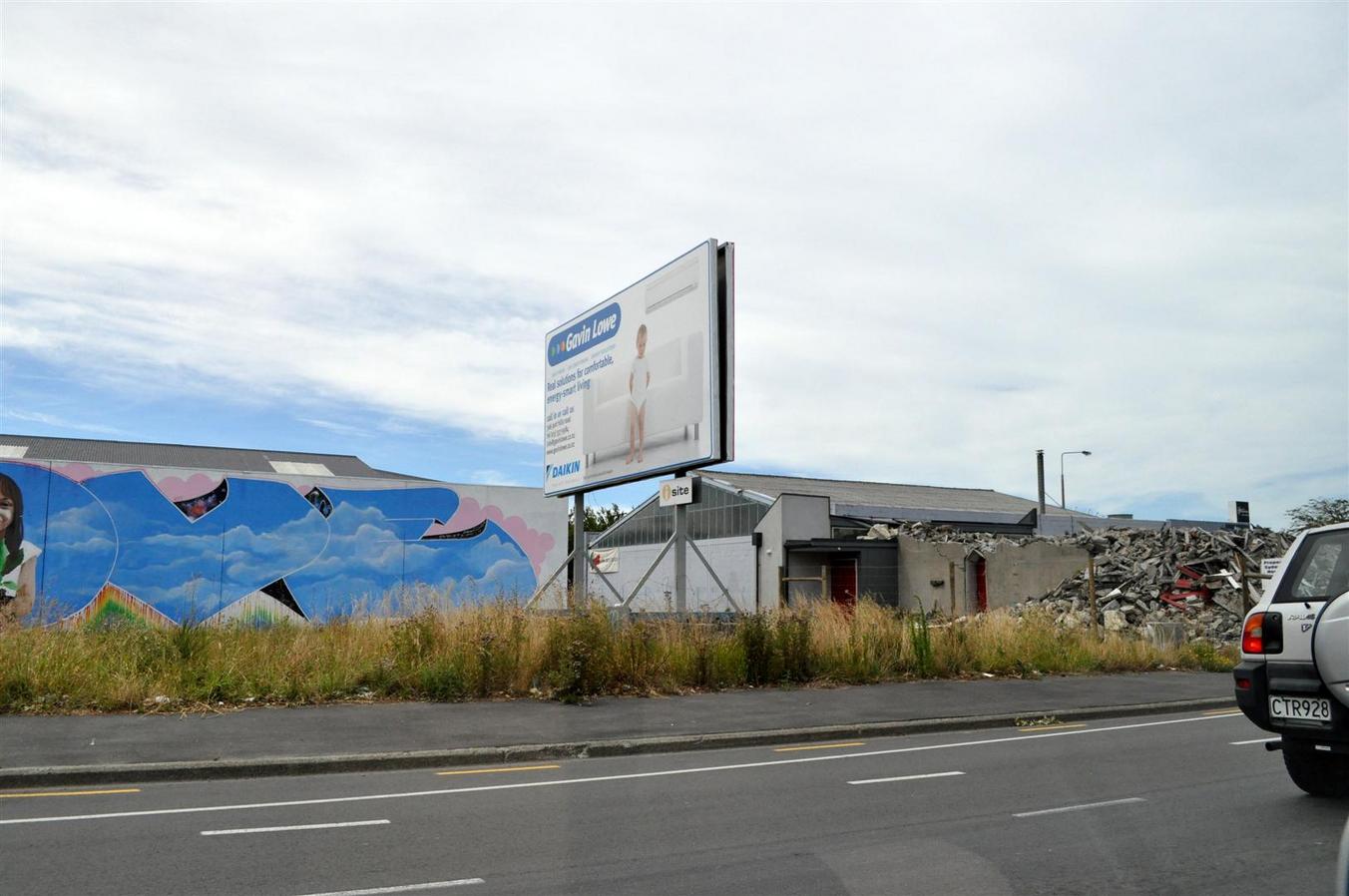 Brick fences have to be propped up.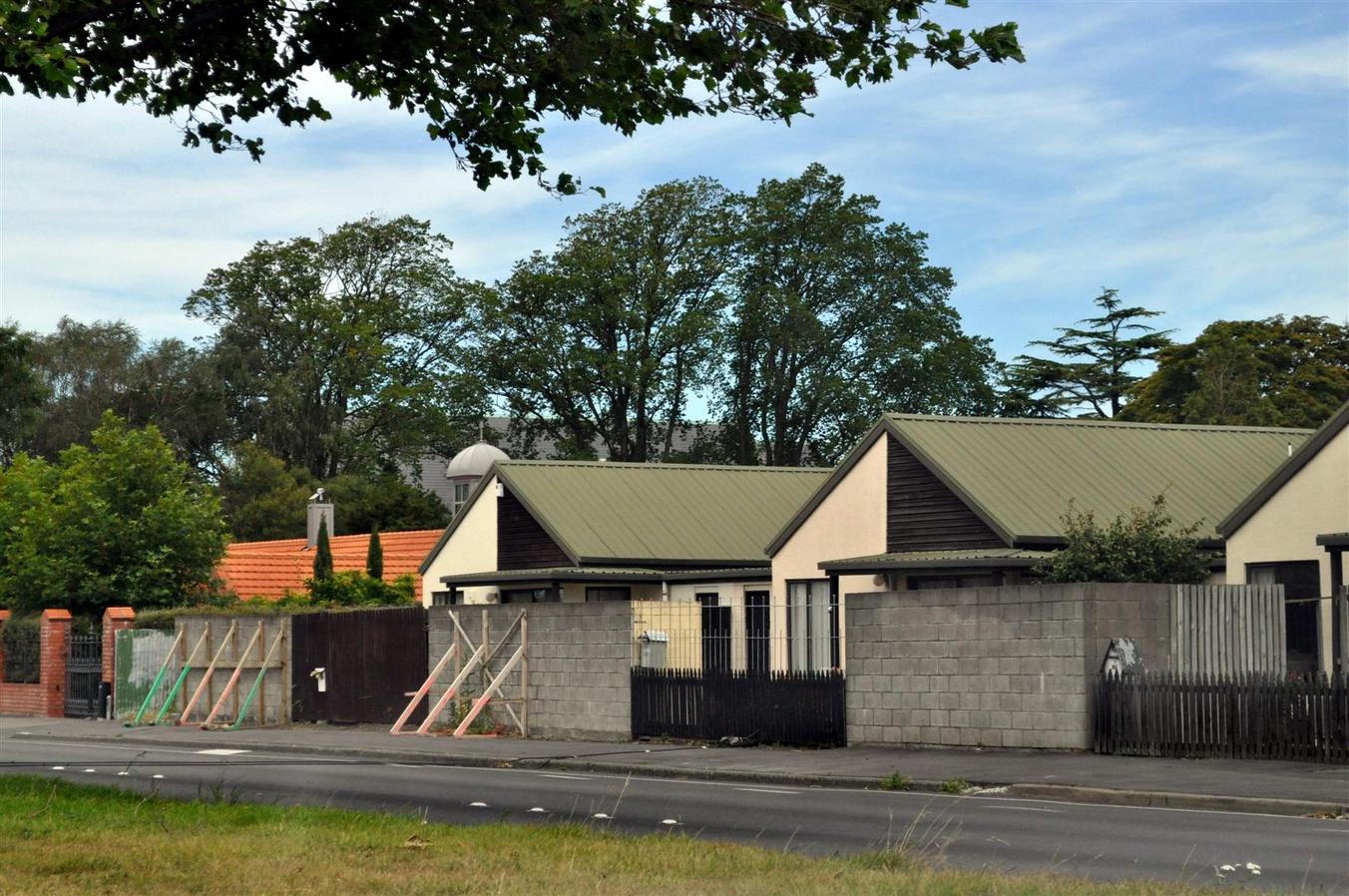 The new Cashel Mall, made with modified shipping containers.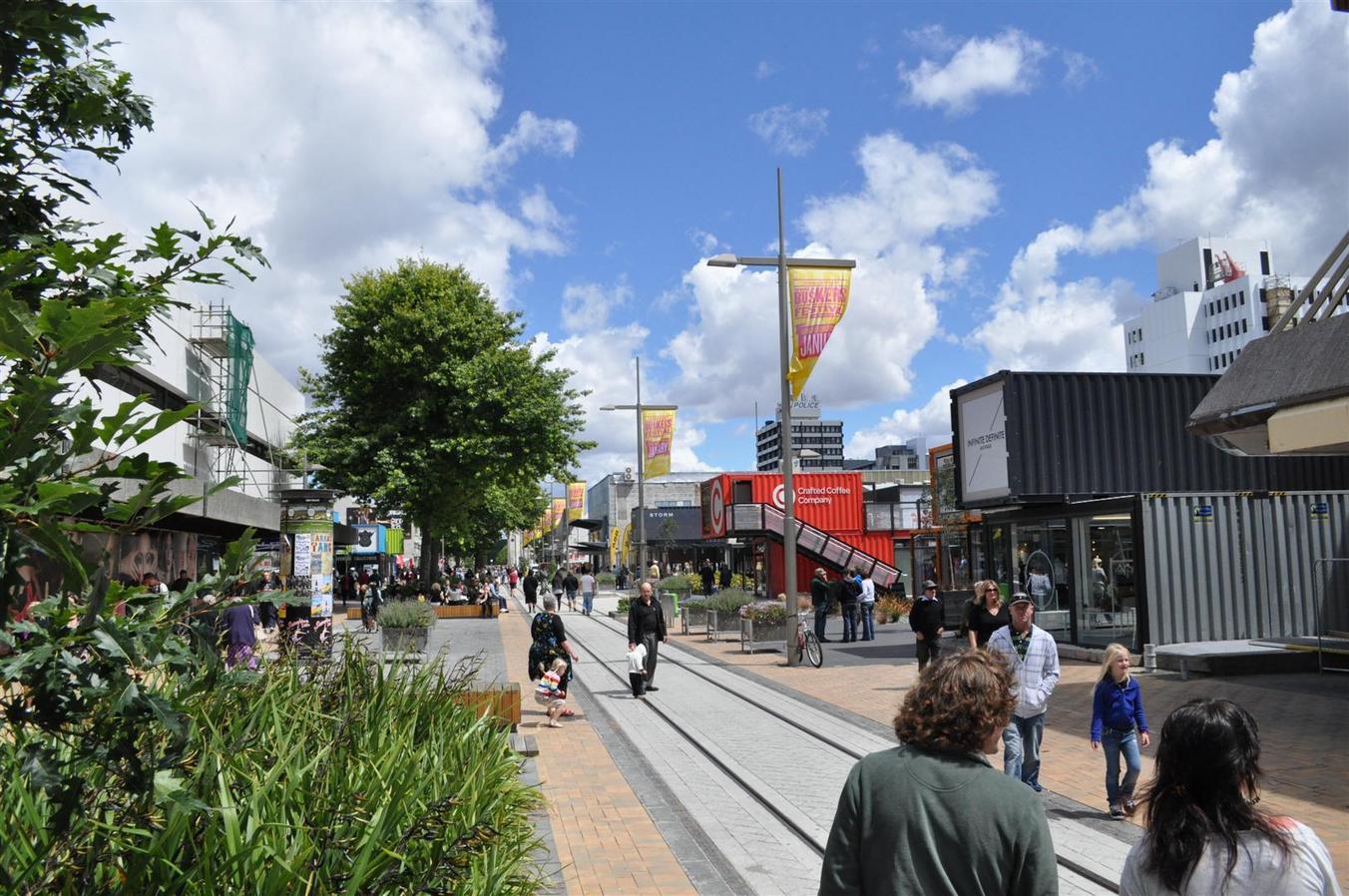 I love how empty spaces that used to have buildings on are prettied up.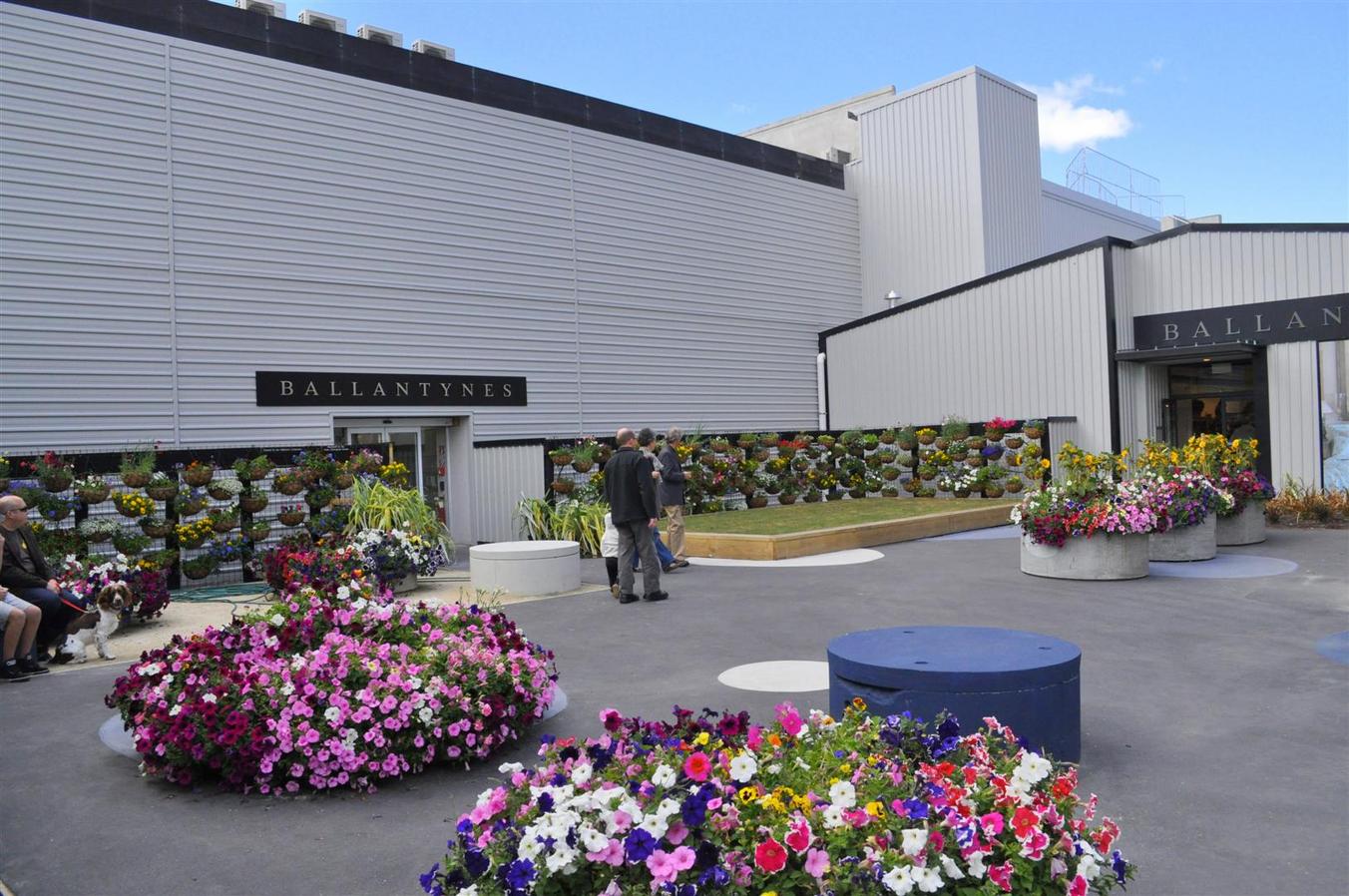 The World Buskers' Festival was on again this year and we saw one of the shows as we were walking by.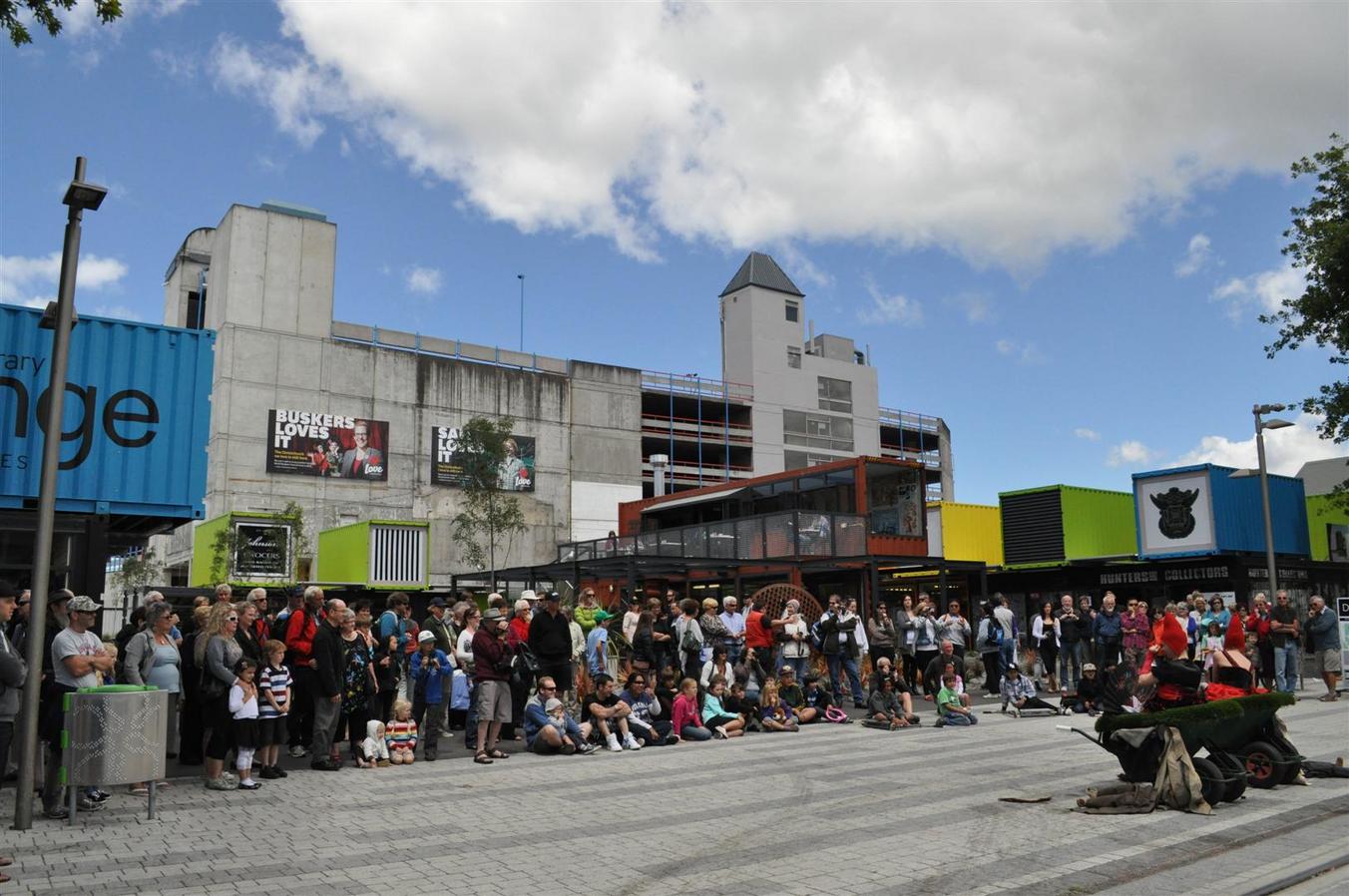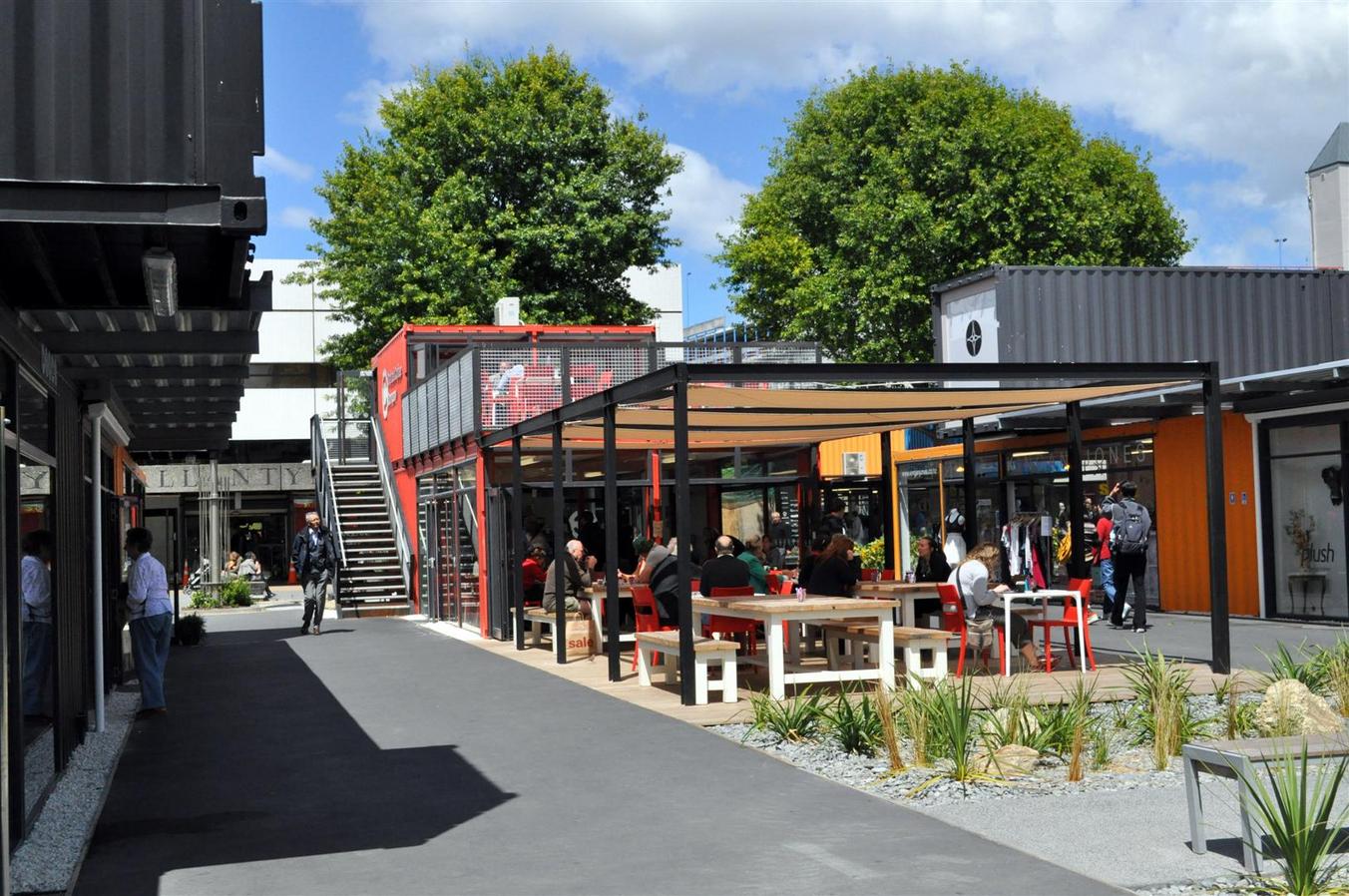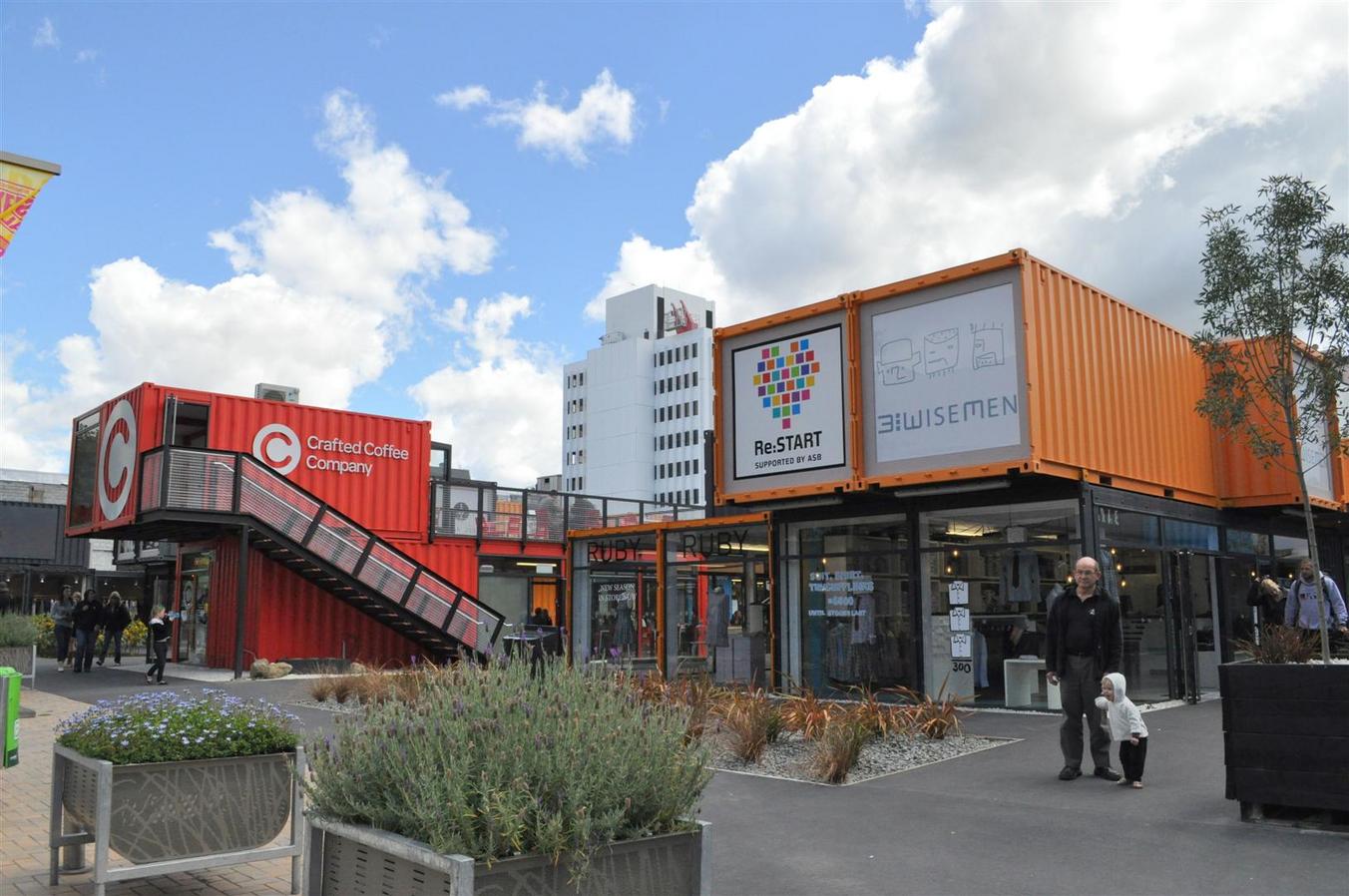 Temporary is the key word here.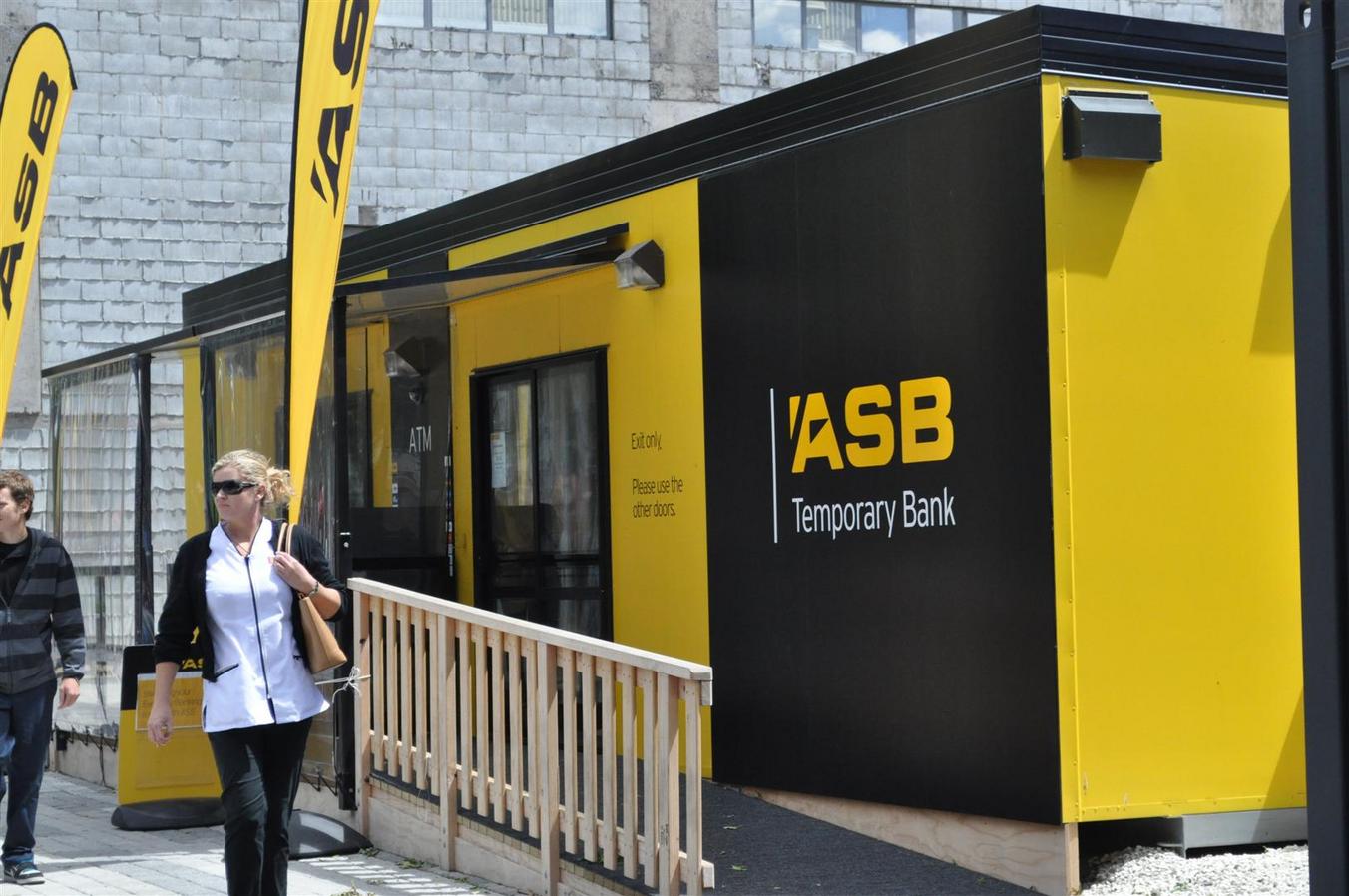 There are all sorts of fancy designer shops, one with these shoes. I took a photo of them just for Ben, because I know he'd kill to have a pair of those red and black snake leather ones.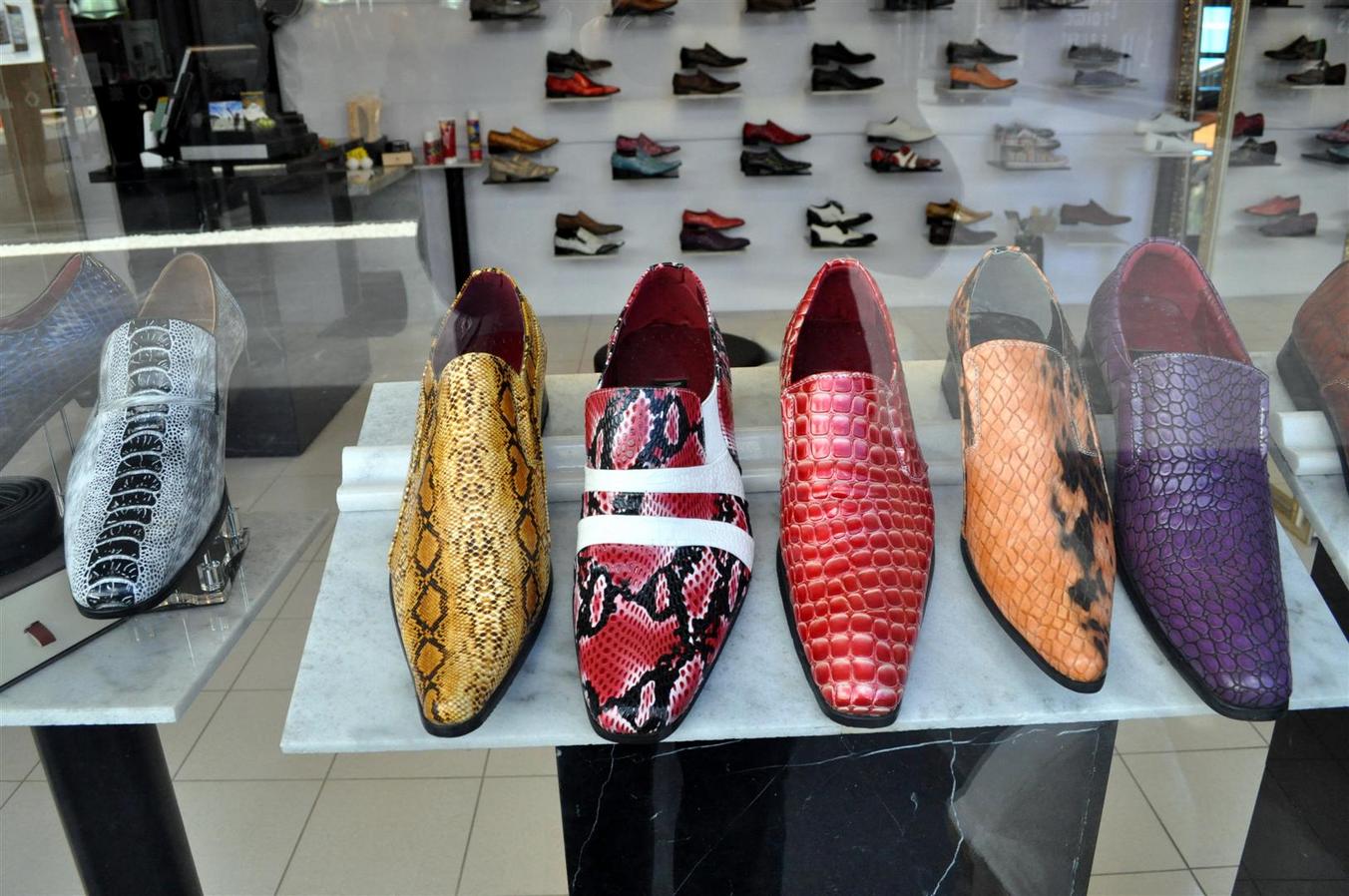 There has been so much demolition going on — everywhere in the city centre there are just these empty plots of land where buildings have already been demolished.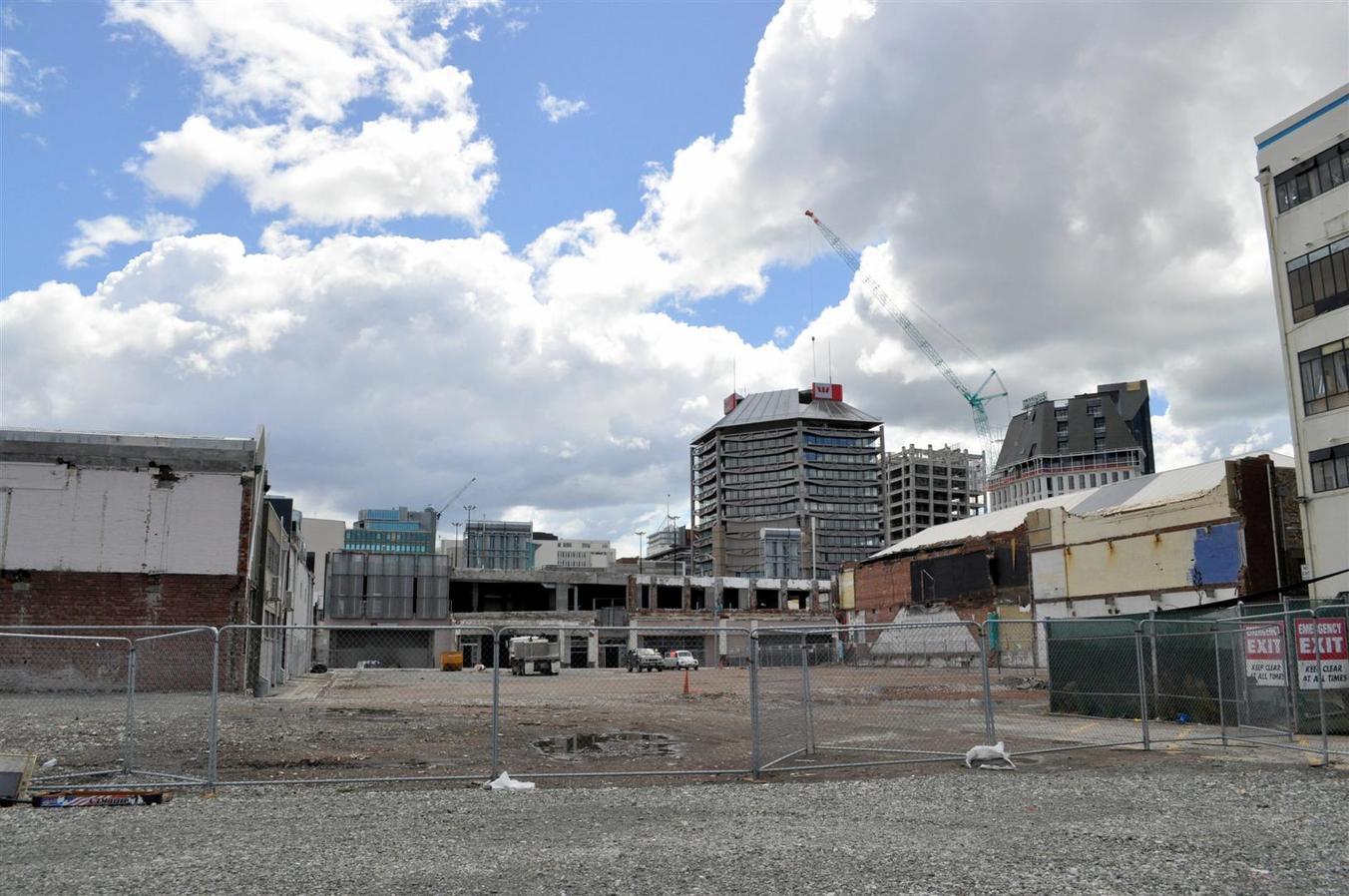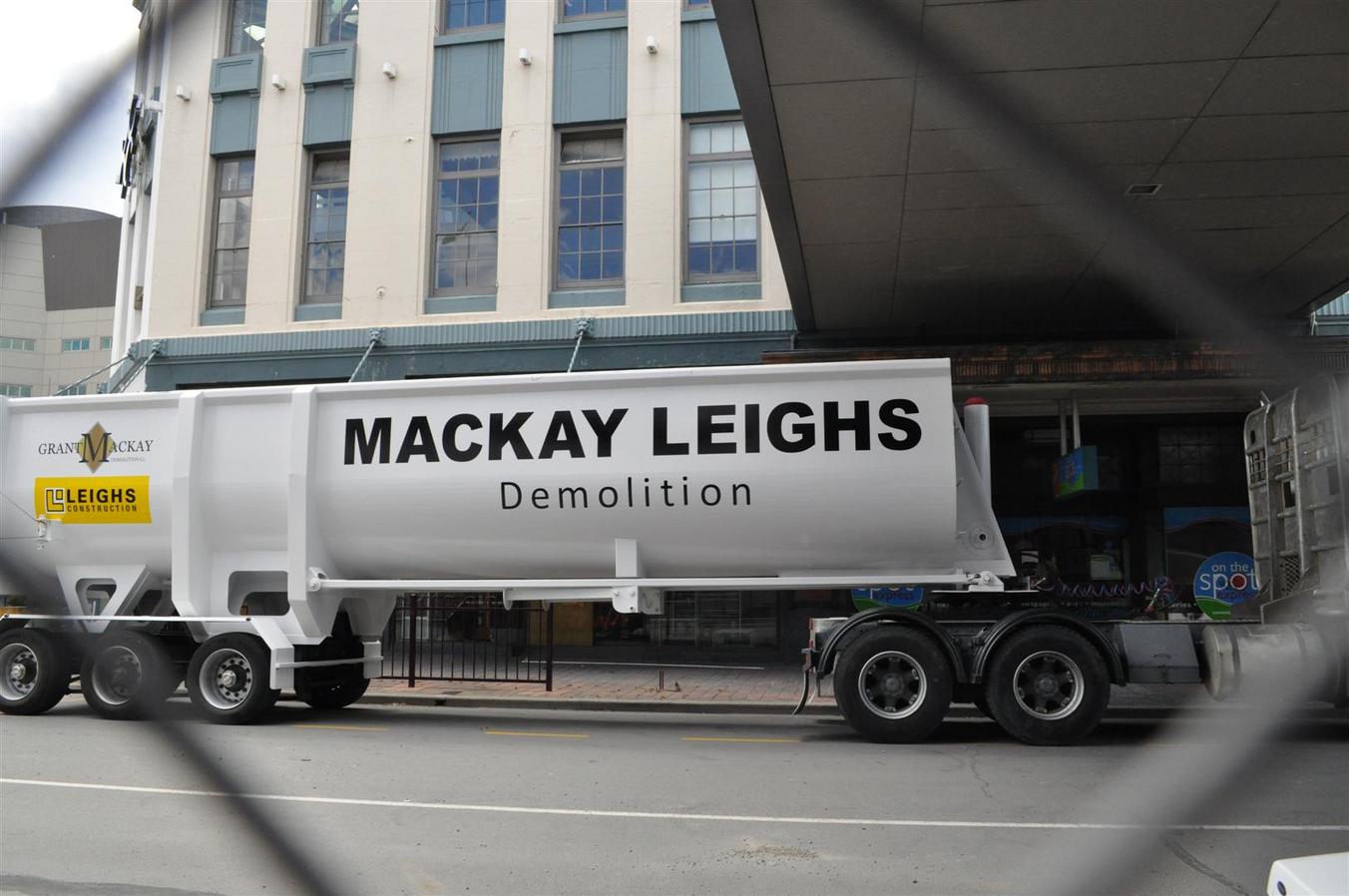 Buildings are being demolished or fixed as engineers advise.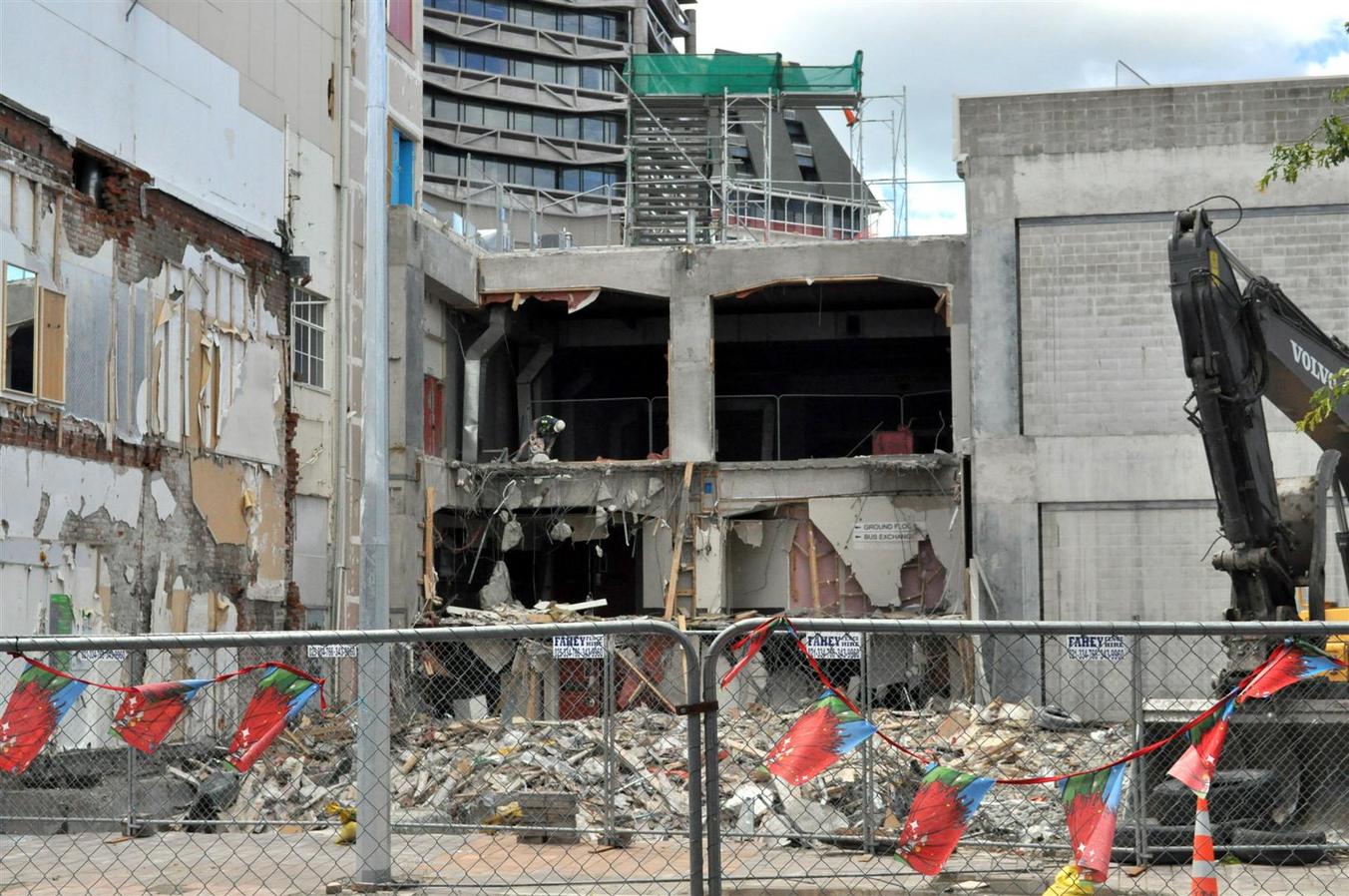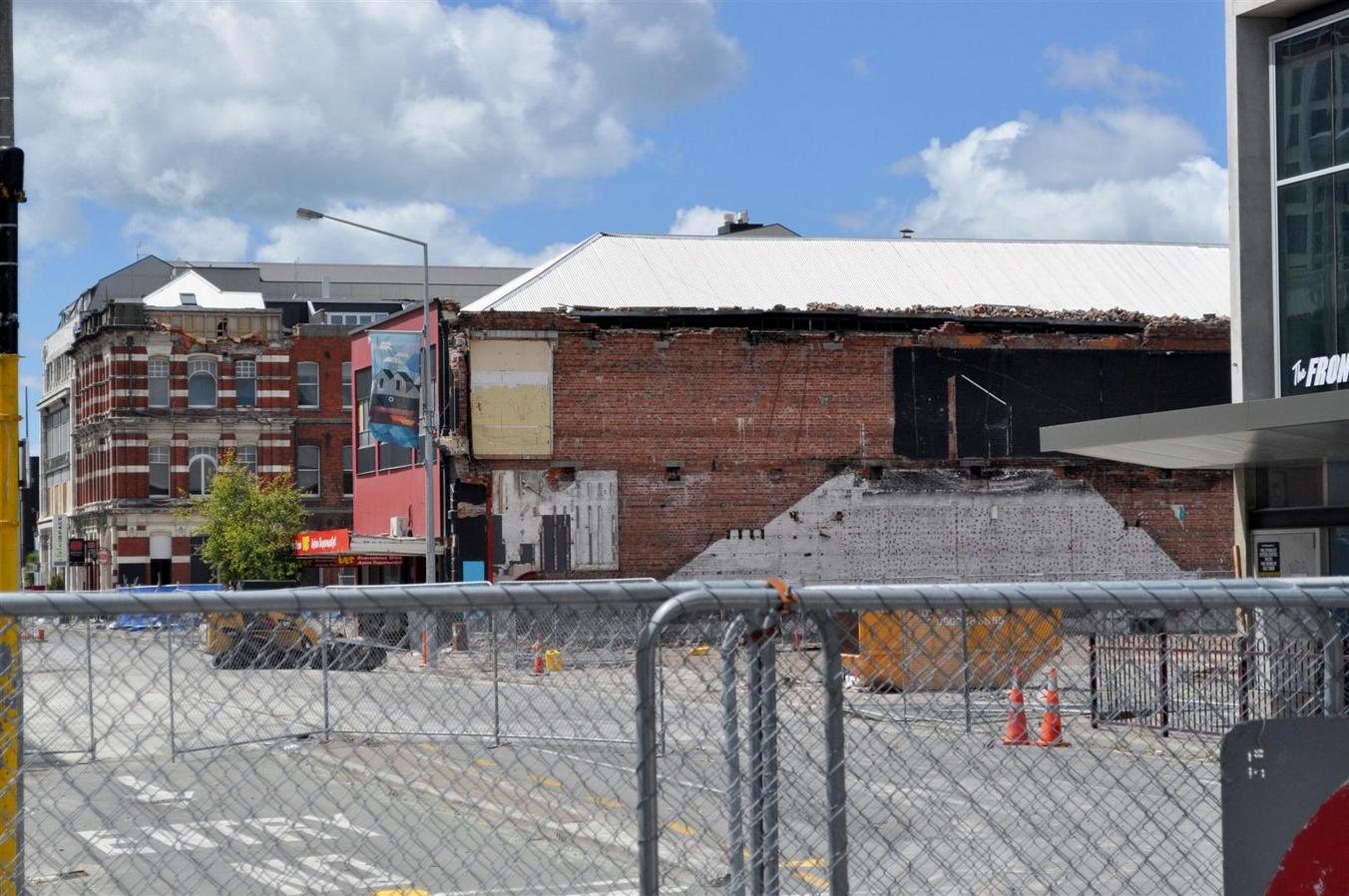 Most buildings get red (demolish), yellow (restricted entry), or green (safe to enter) signs.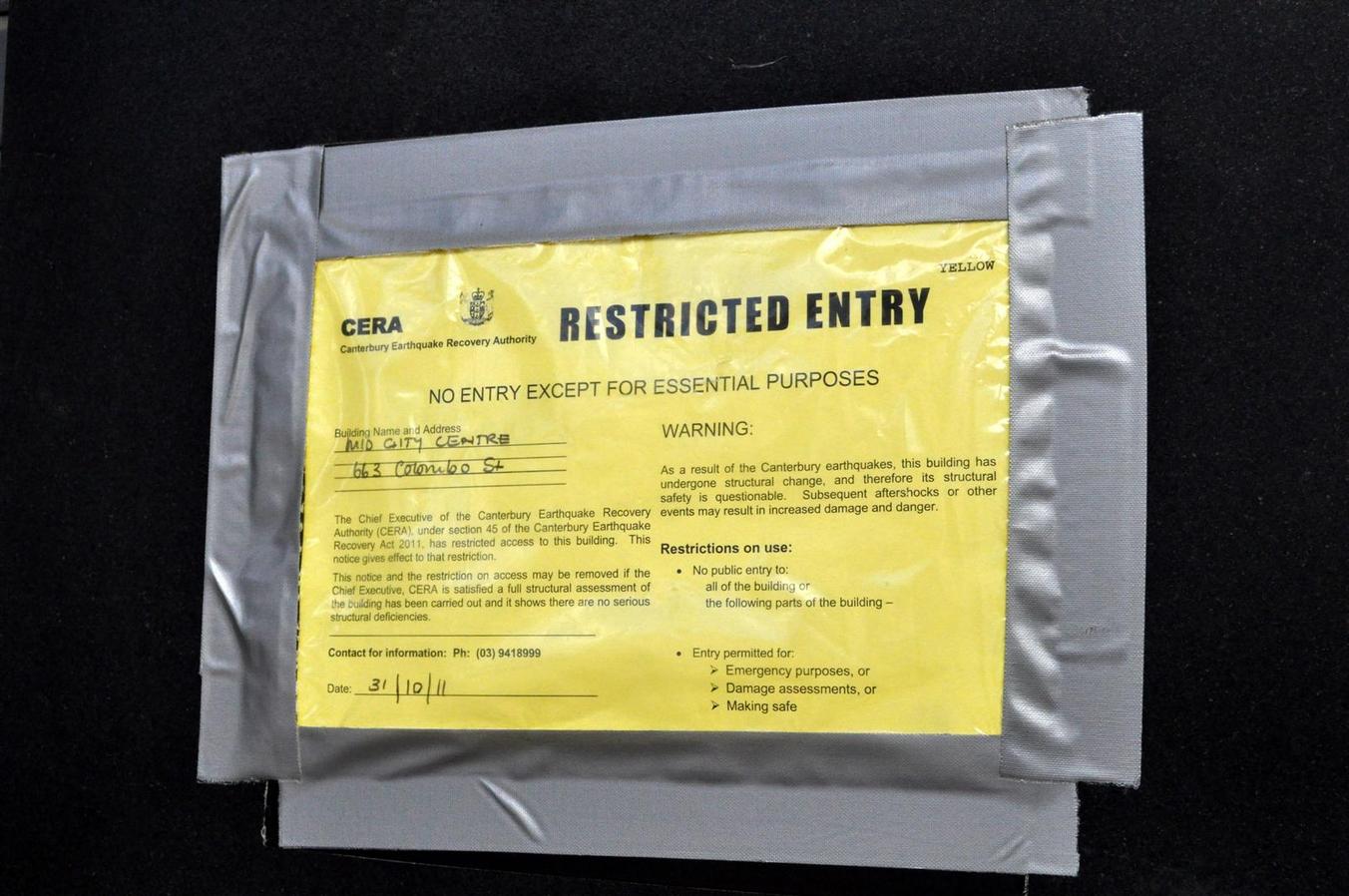 The Sumner area near the ocean has sustained quite a lot of damage from the actual earthquake as well as landslides, as you can see in the photos below: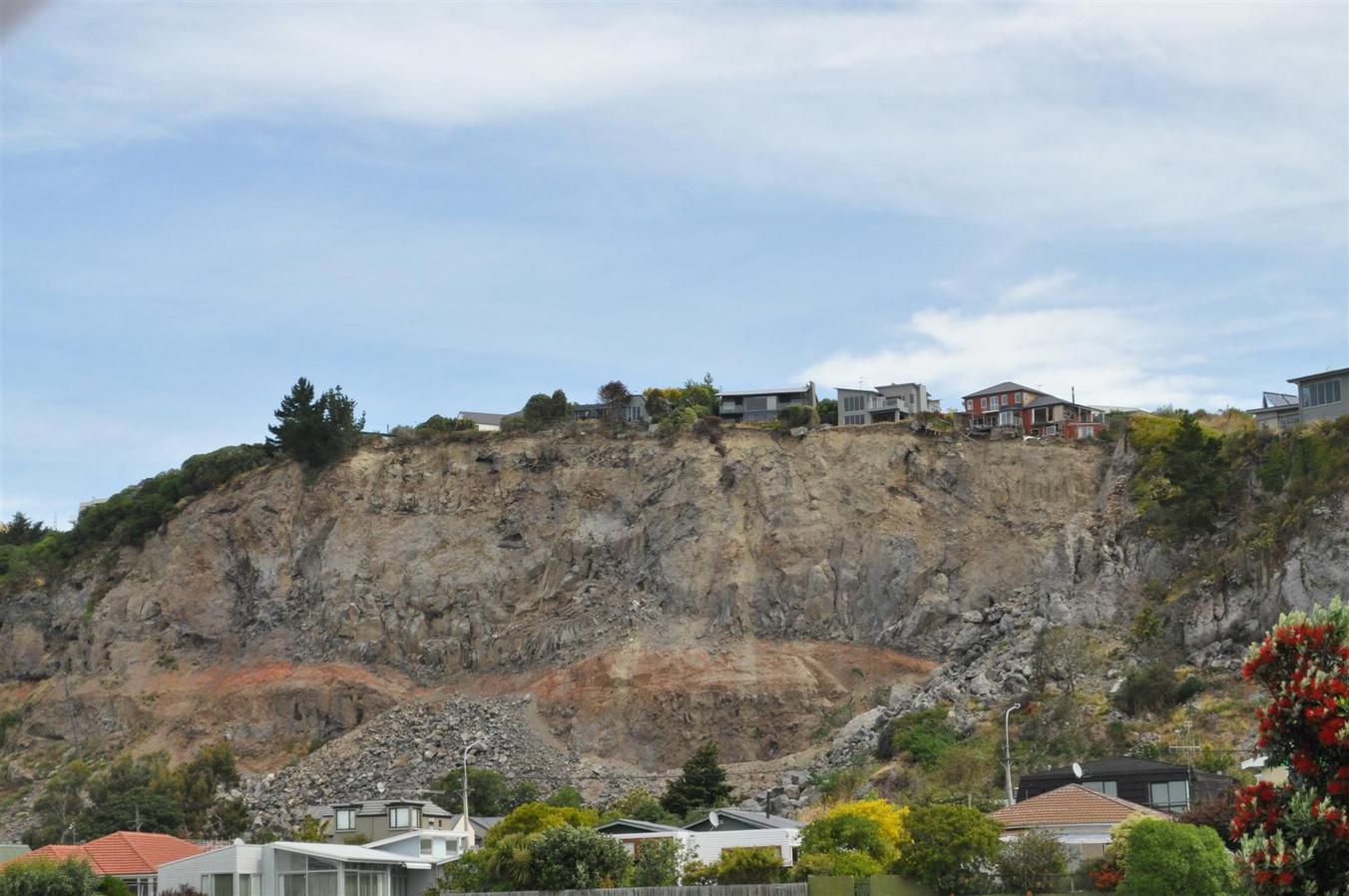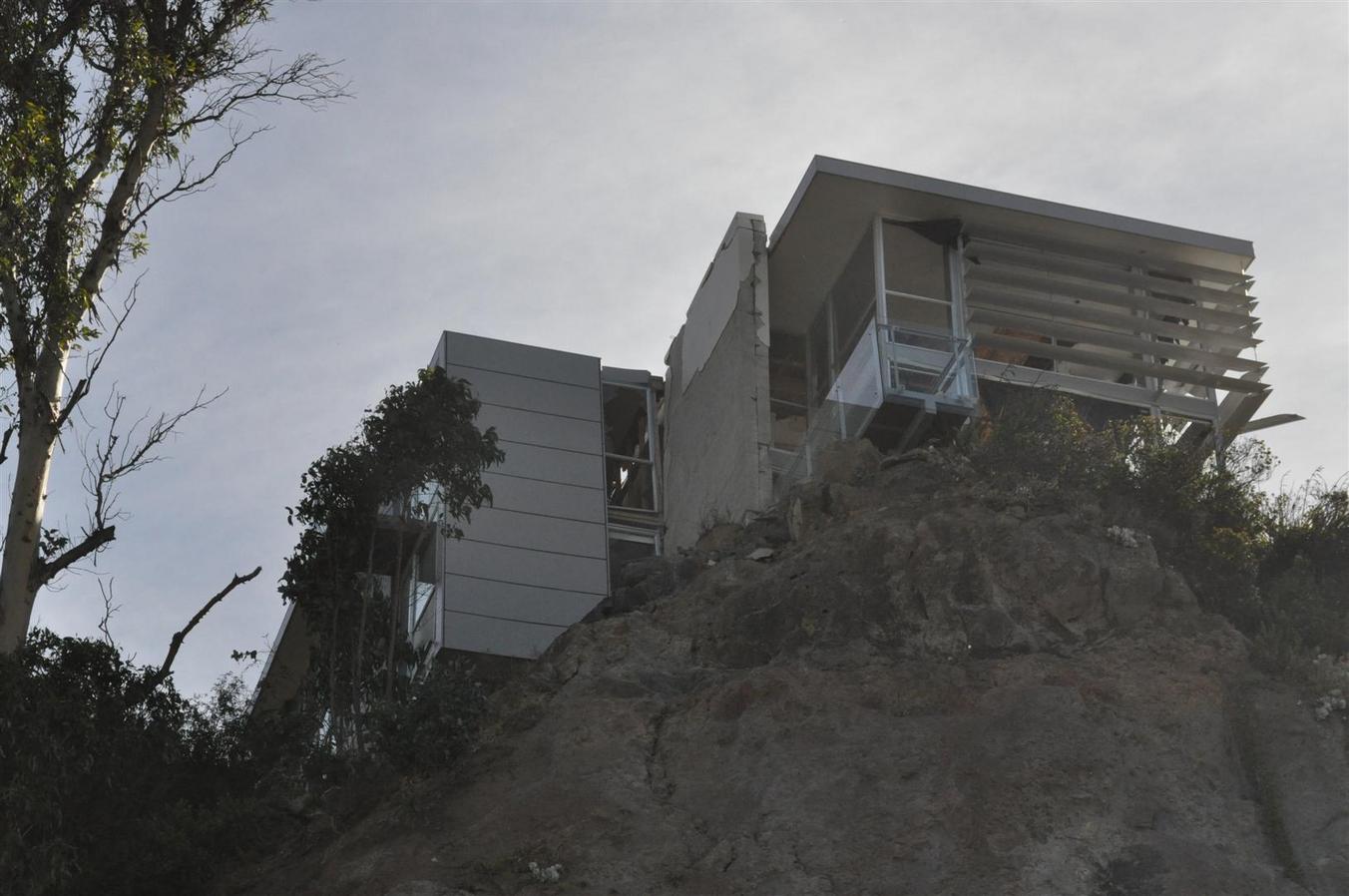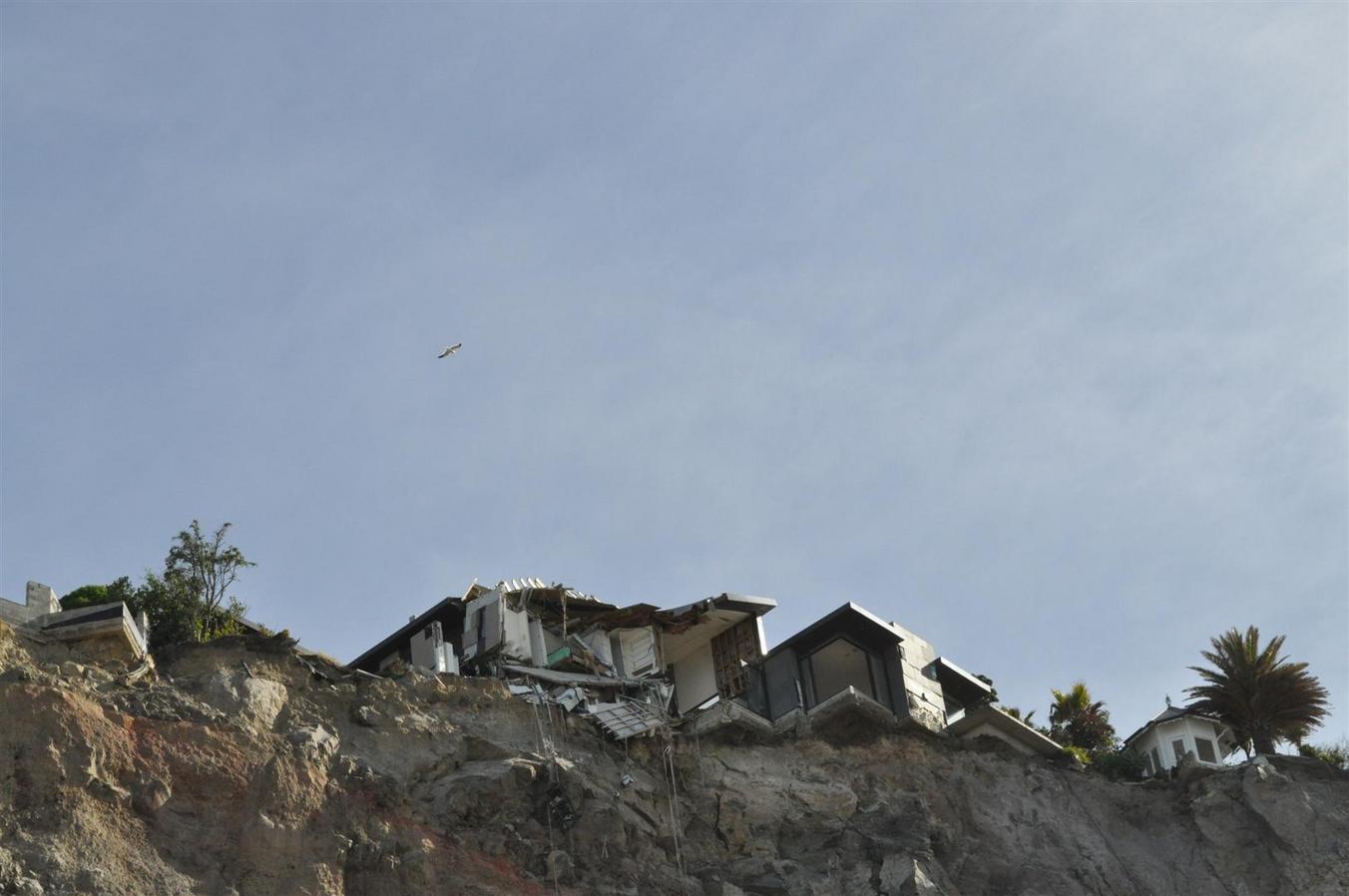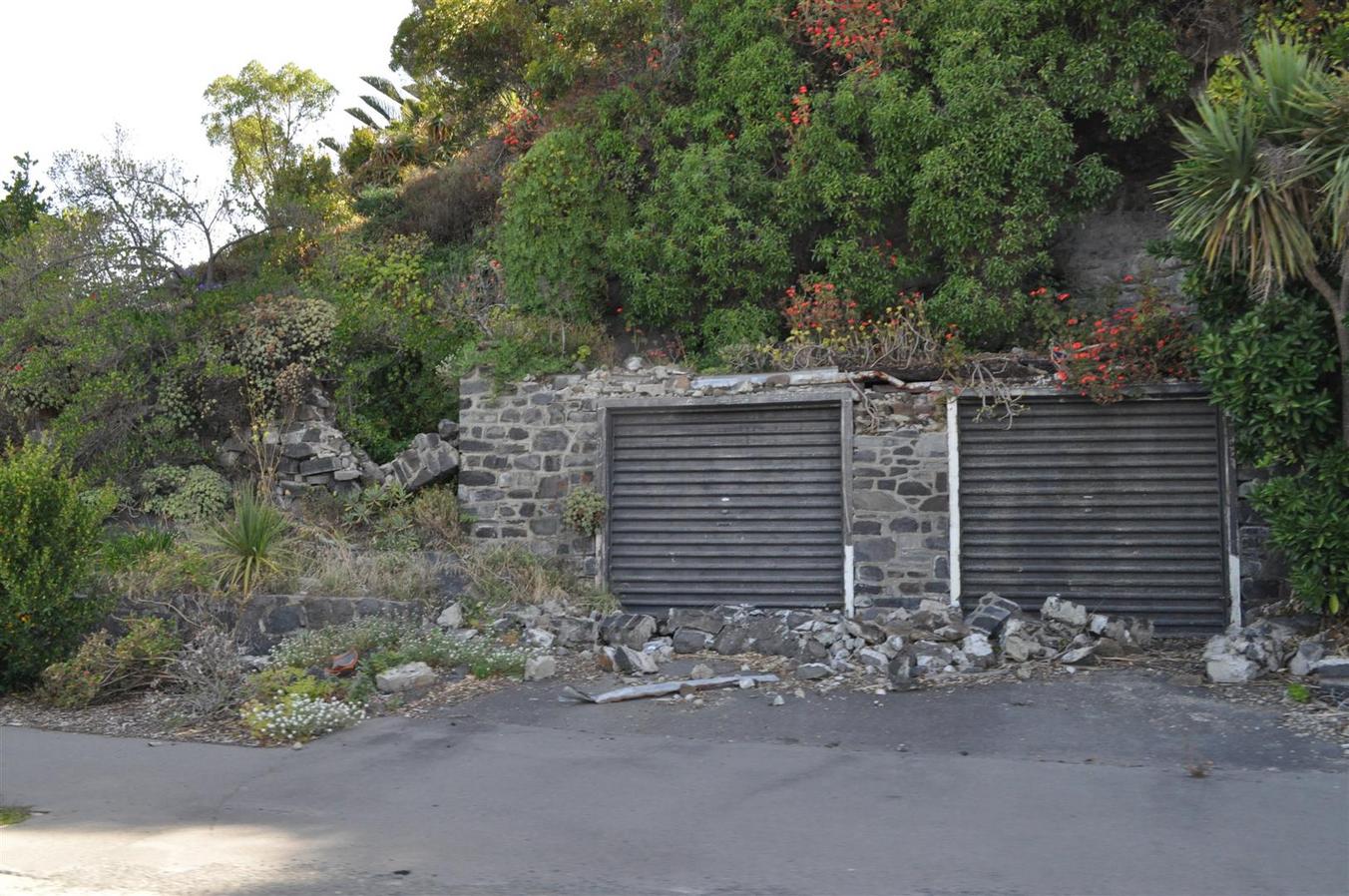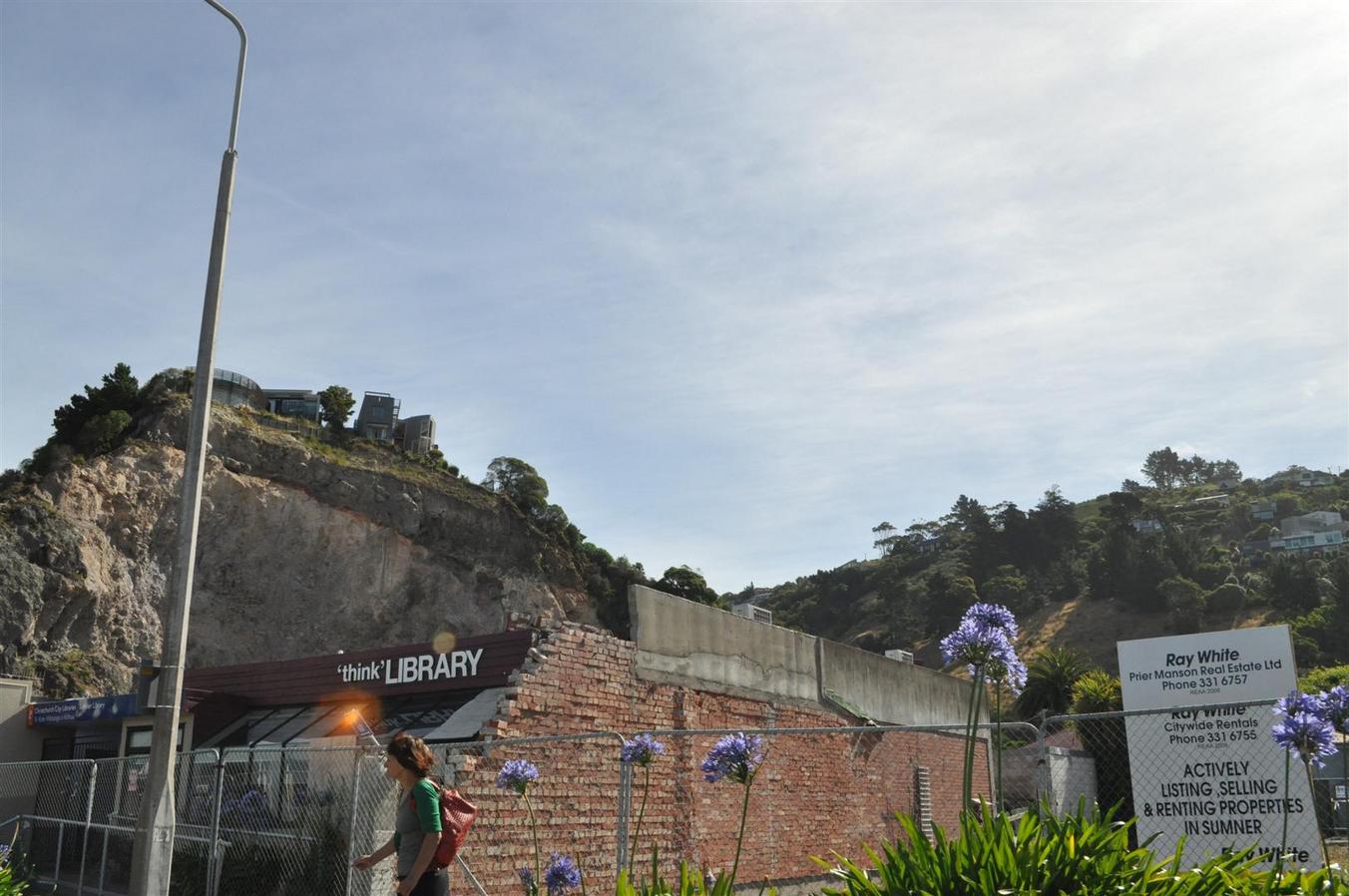 Containers line the road to keep landslides from the cliff at bay.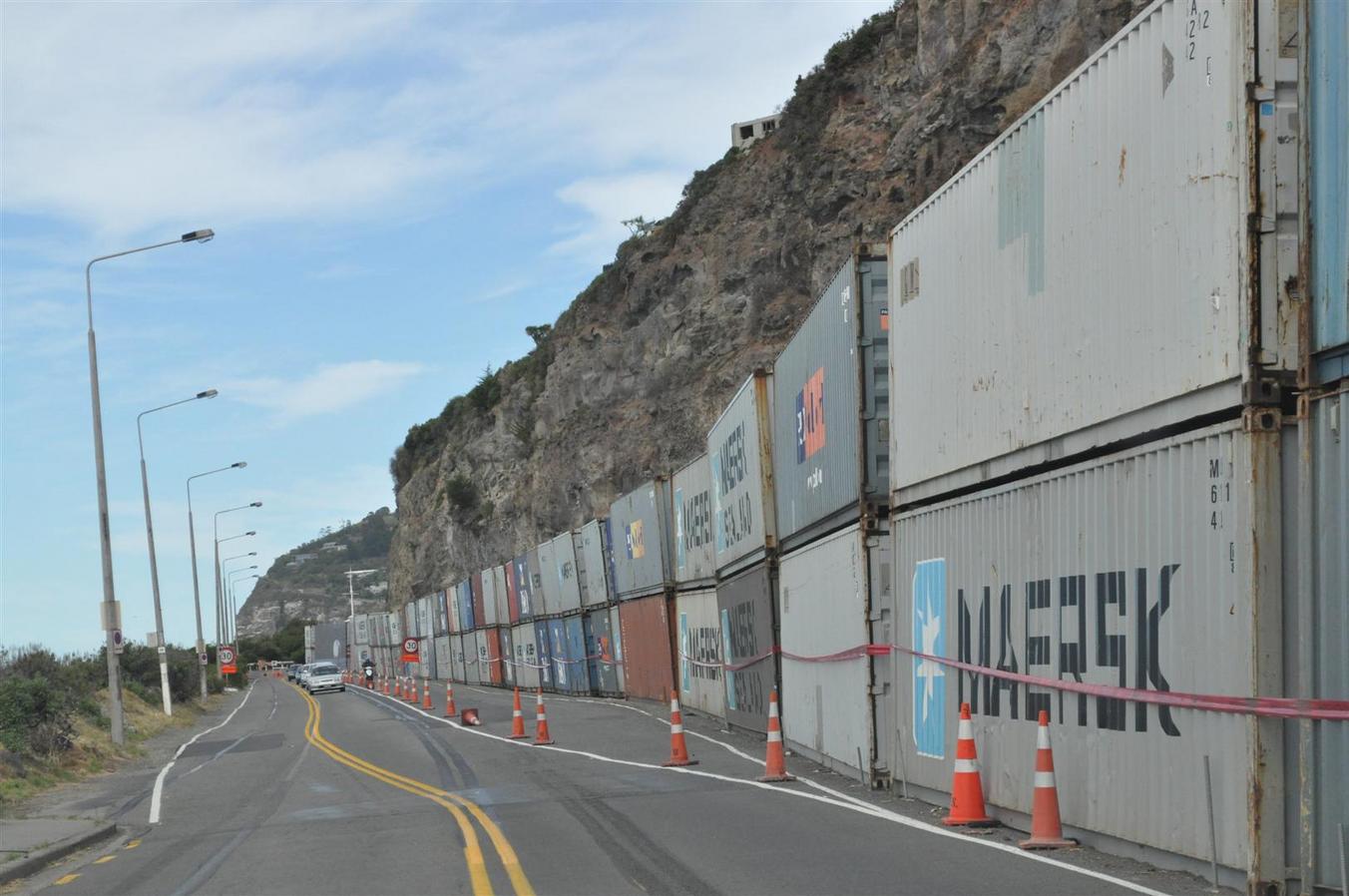 The roads that were one flat are now a bit, uh, wavy.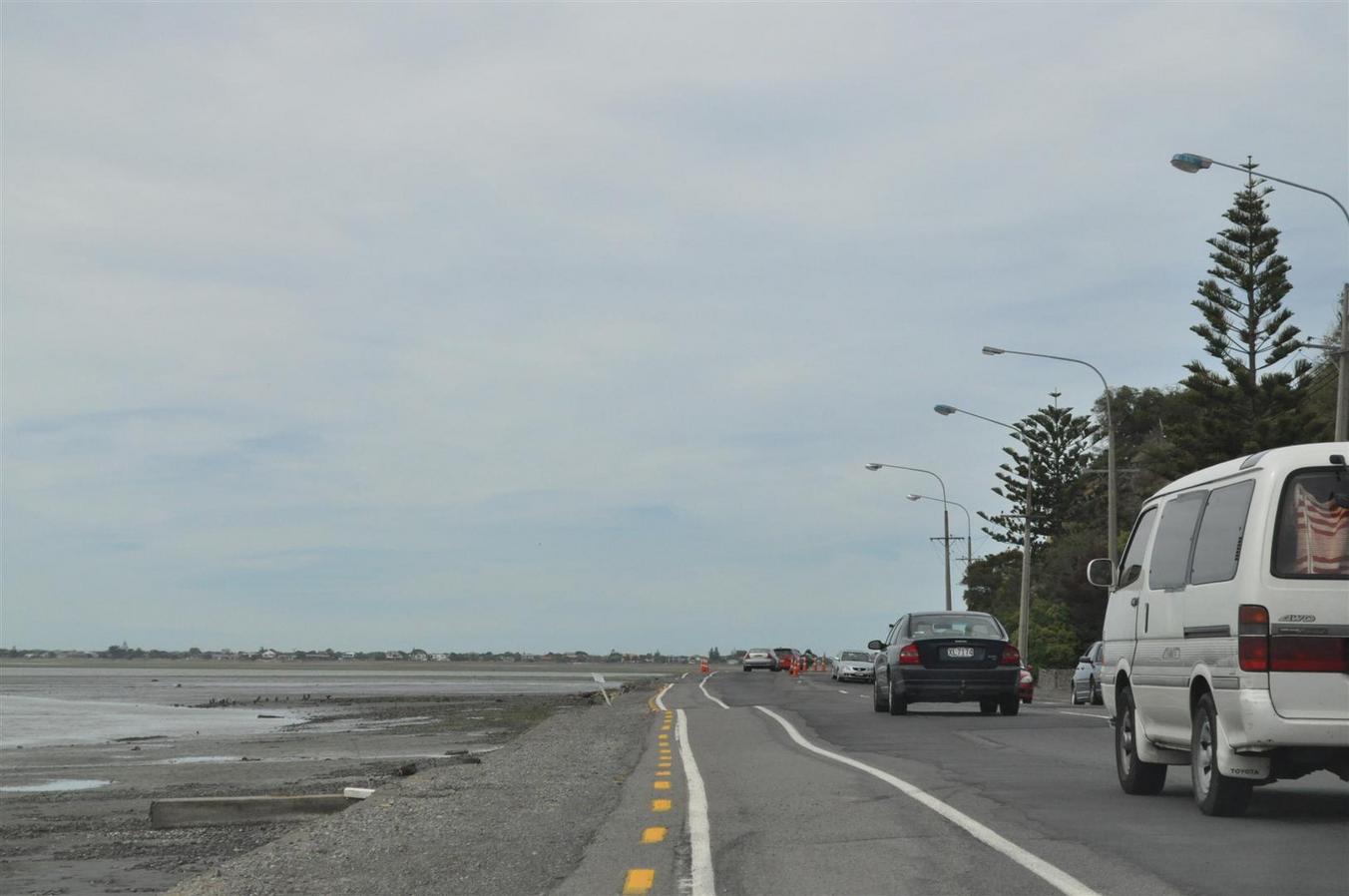 But Sumner is still beautiful, and not everything is broken!
I love people's initiative and taking something that looks like an obstacle and turning it into an opportunity. These little cafes have sprouted up on land that used to have other buildings on it that had to be demolished. I just think this is really great.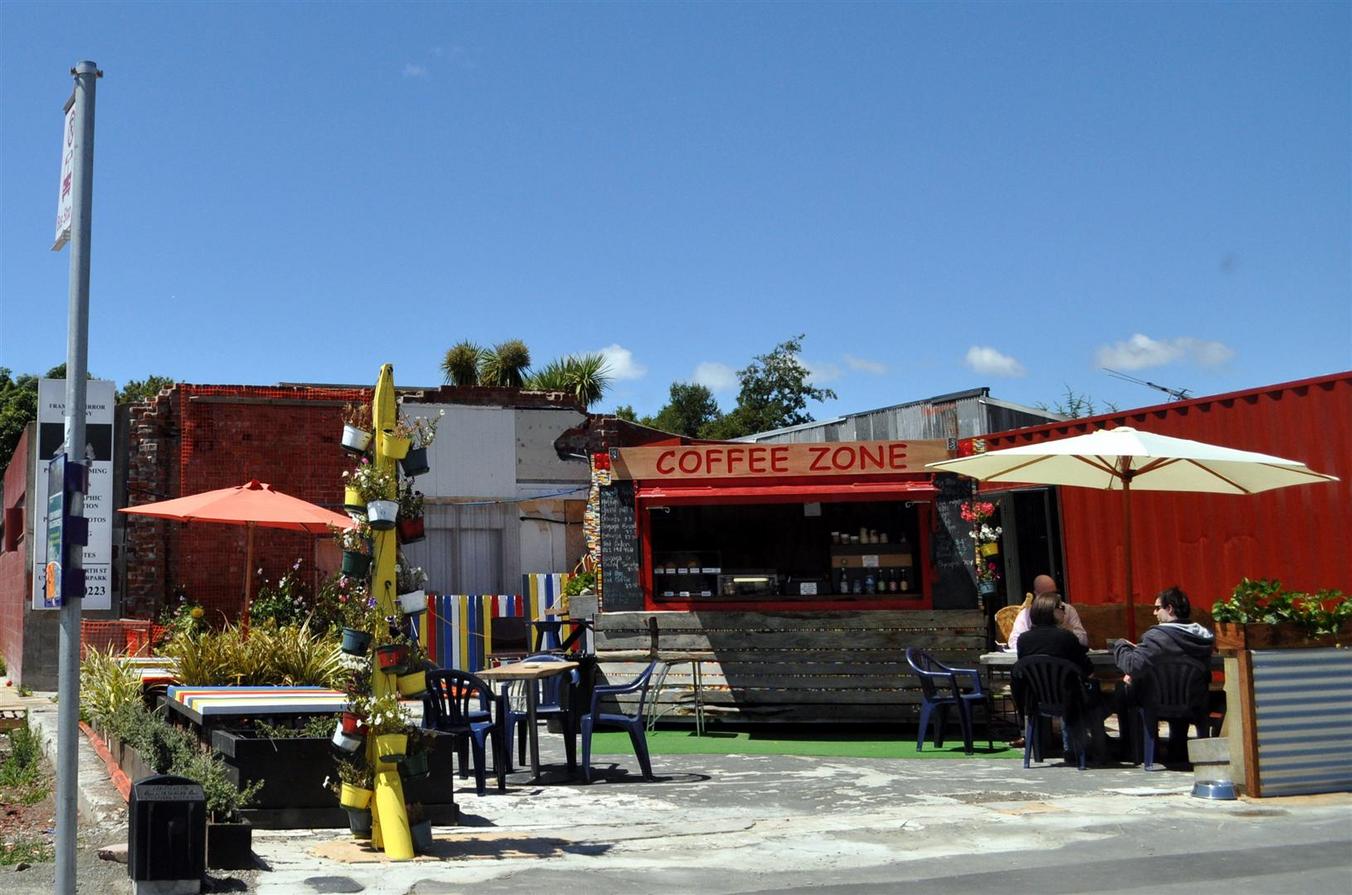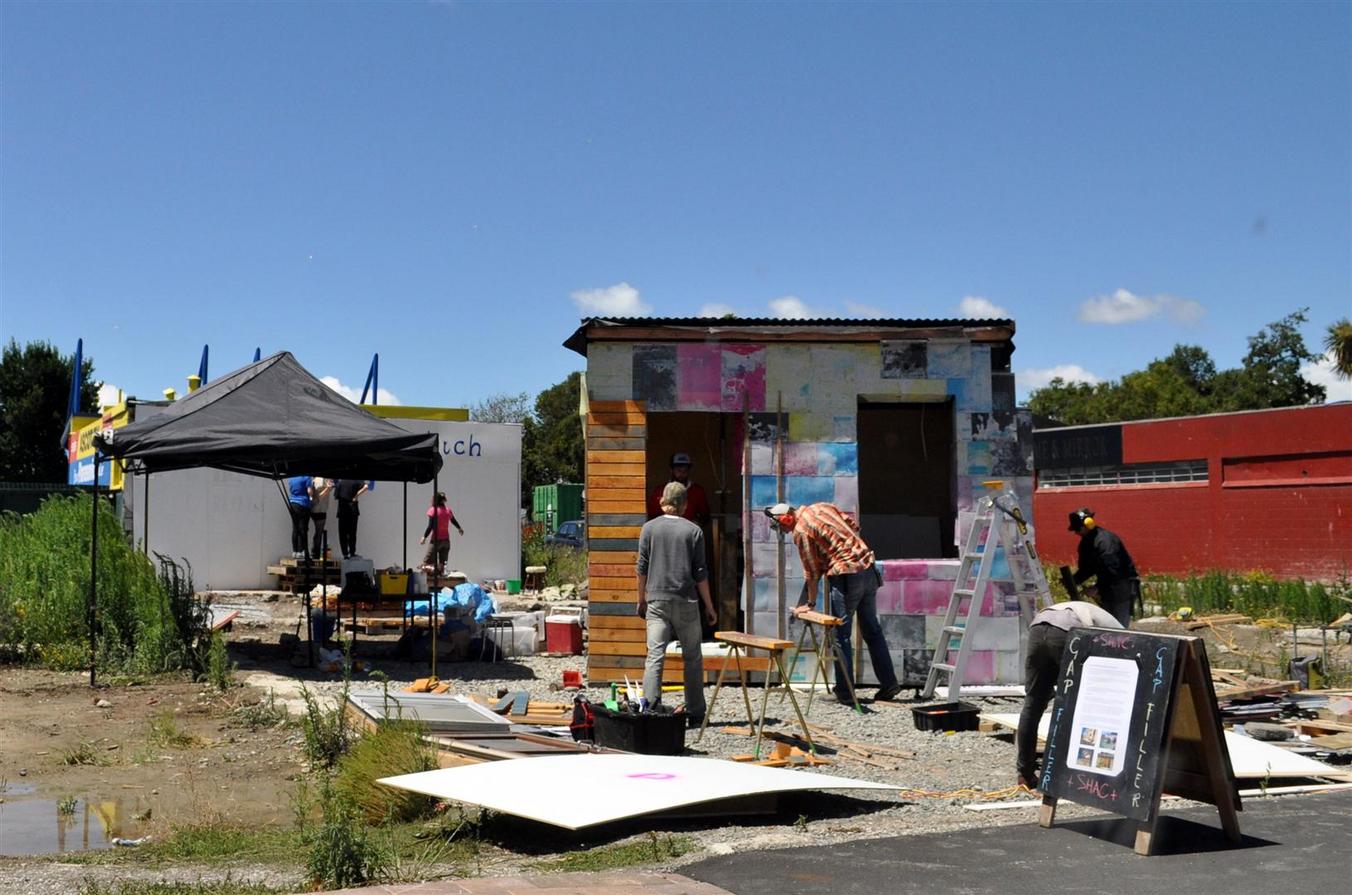 And you see a lot of that kind of attitude in the people of Christchurch. They've been through a lot, and seem to want to put a good face on a hard year and a half. I admire them for that.