Our last overnight stop on our roadtrip with my parents was at Mr & Mrs Brauning's place. Mr Brauning is a pastor who came and filled our pulpit for a few months while our home congregation was vacant and the Braunings are loved by many back home.
I can not believe that I did not even get a photo of their house OR of them together. What was I thinking?! I did get a photo of the flag in front of their house, though!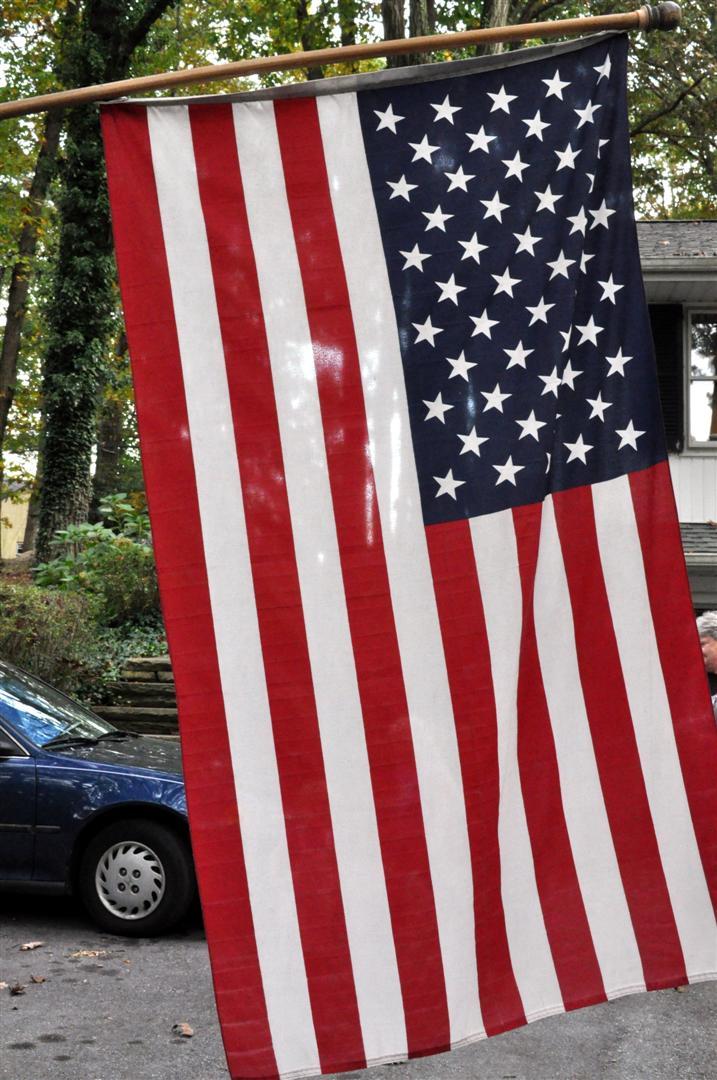 Mr Brauning graciously took my parents and me to Philadelphia for a day (while Ben kept the kids home to give them a break from driving for a day!) and showed us around. It was raining, so we did most of our sight-seeing by car, which actually meant we got to see more! On the way to Philadelphia, we stopped in at the chapel where Mr Brauning was the pastor for a good number of years. It was beautiful and rustic, but what was great was that we got treated to a mini organ recital by the resident organist (whom Mr Brauning knew) who was practising for the next service . My mum was in her element!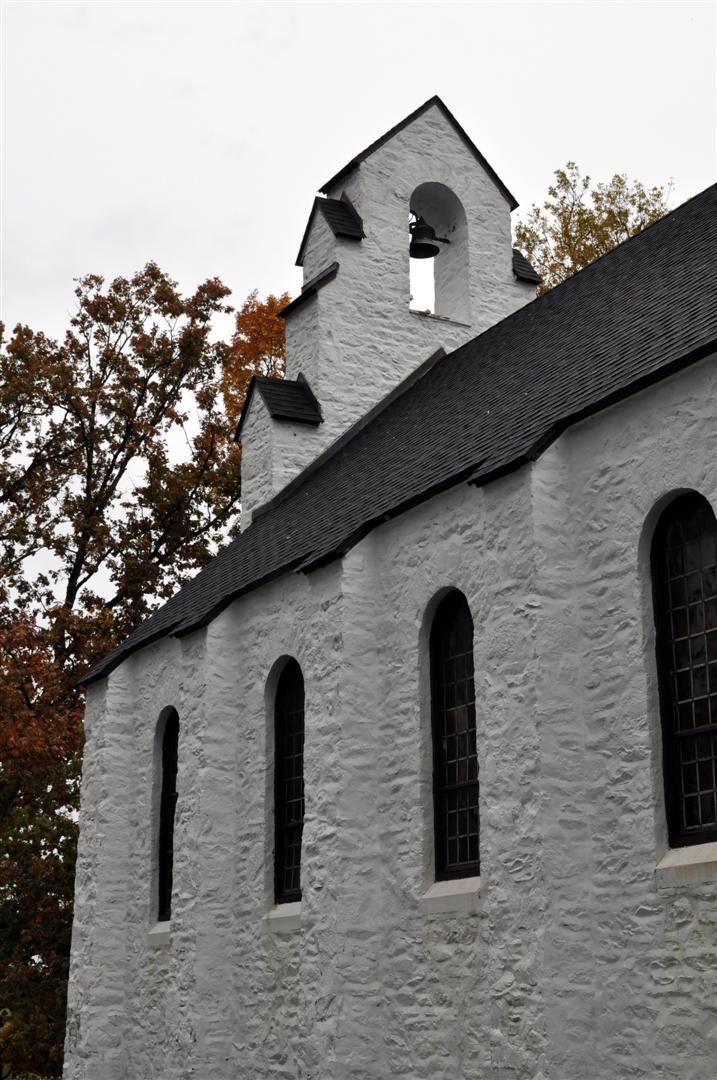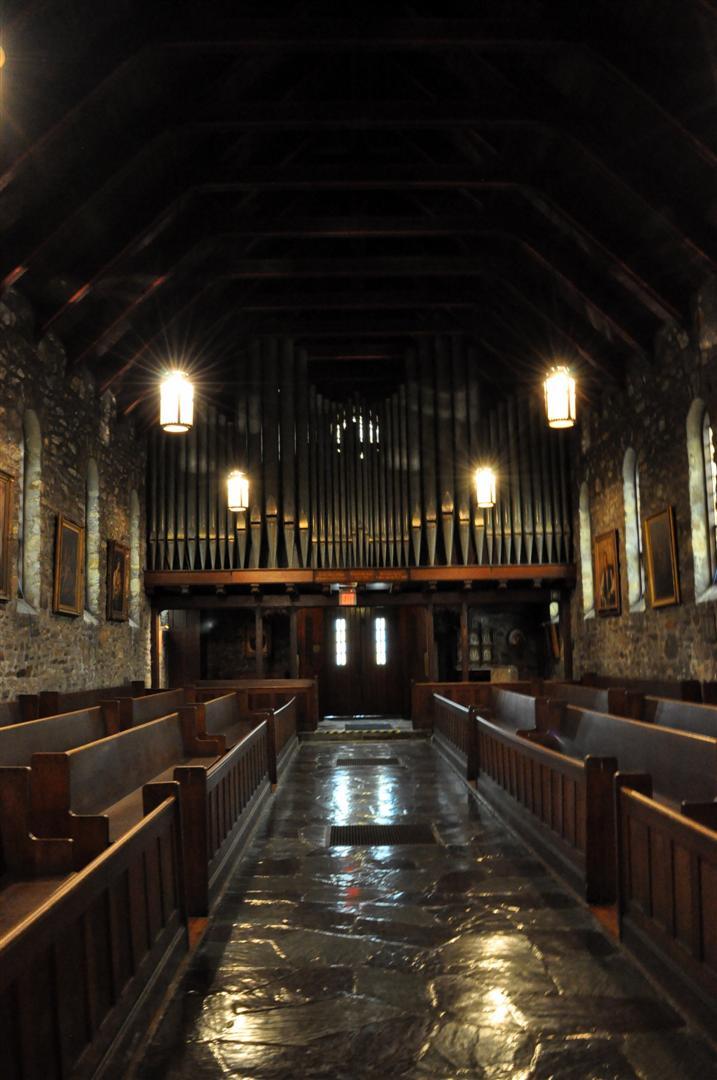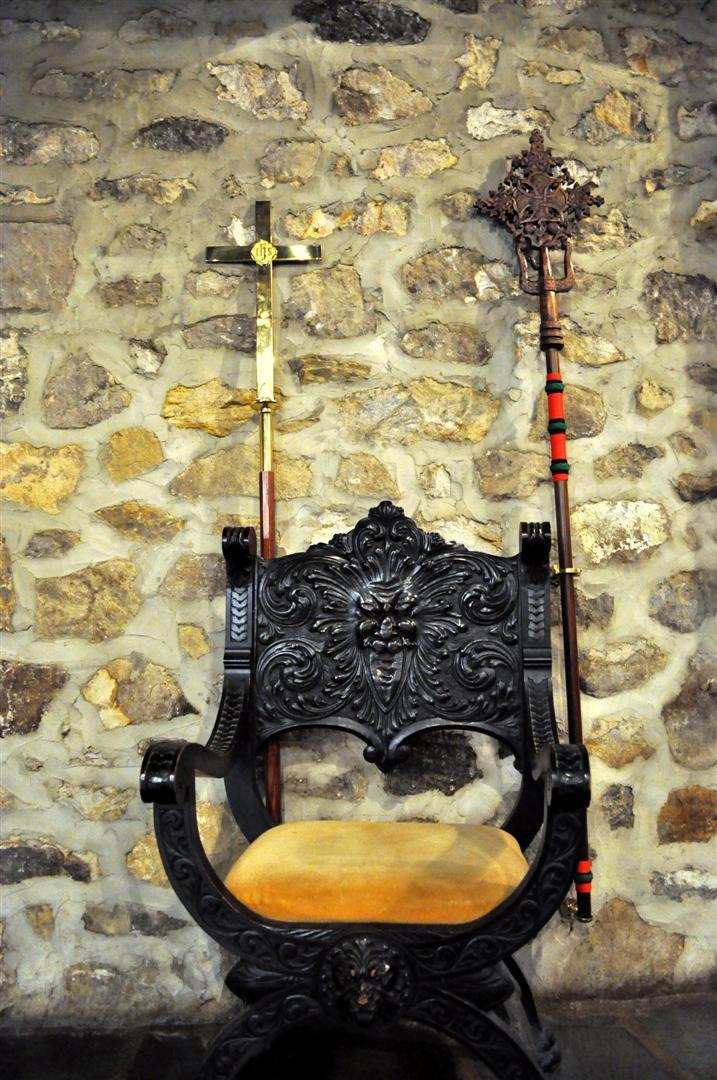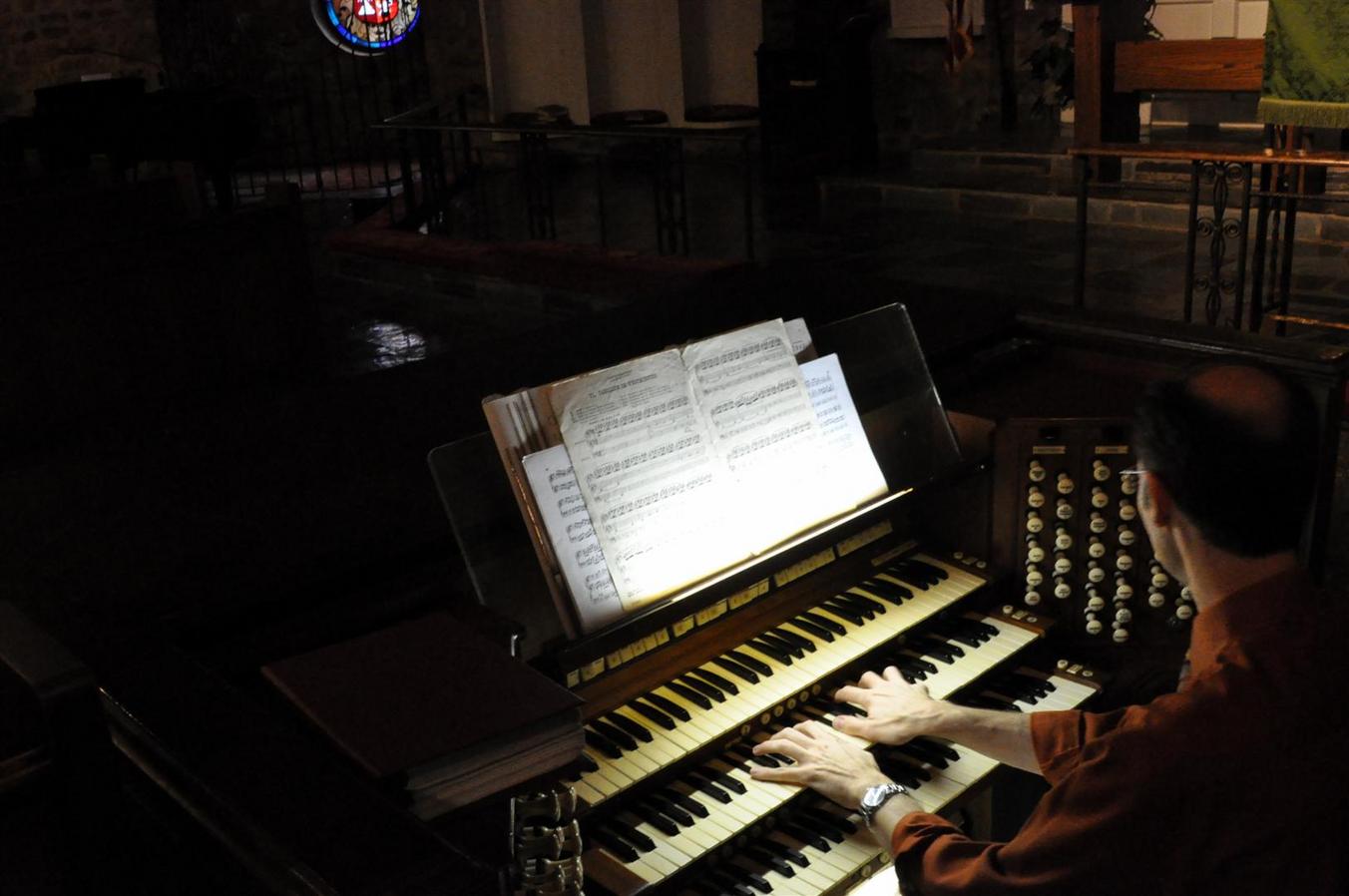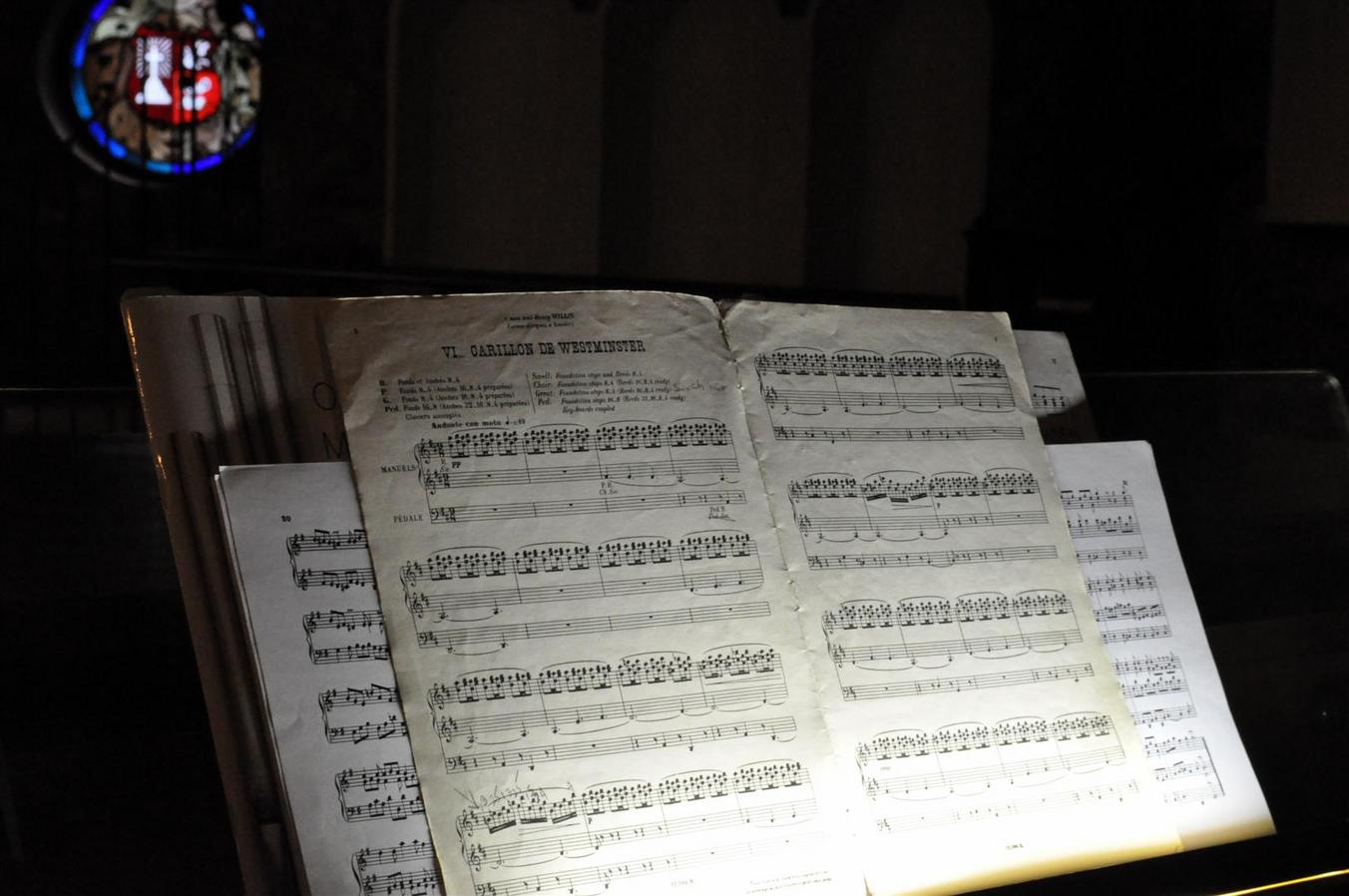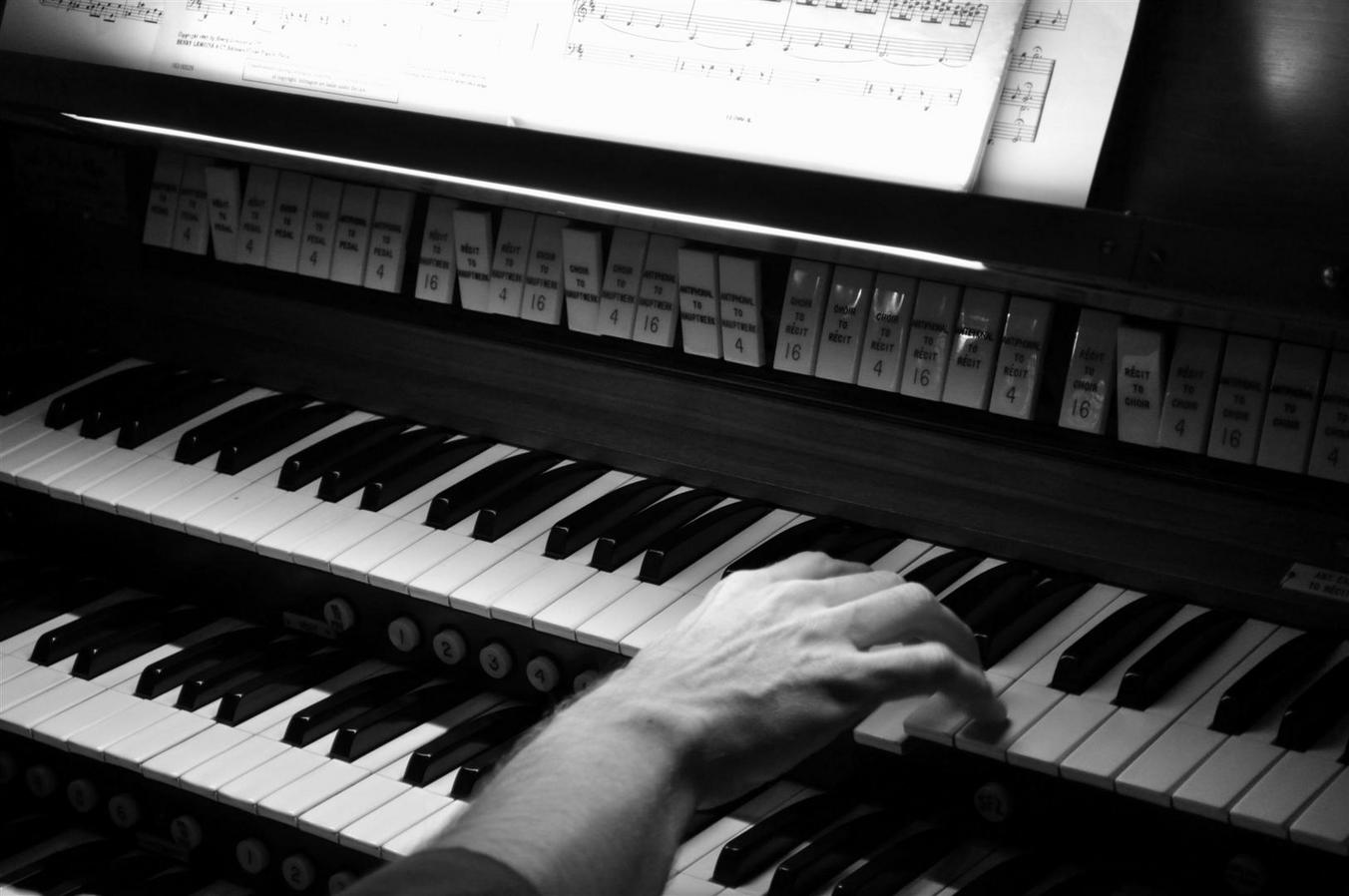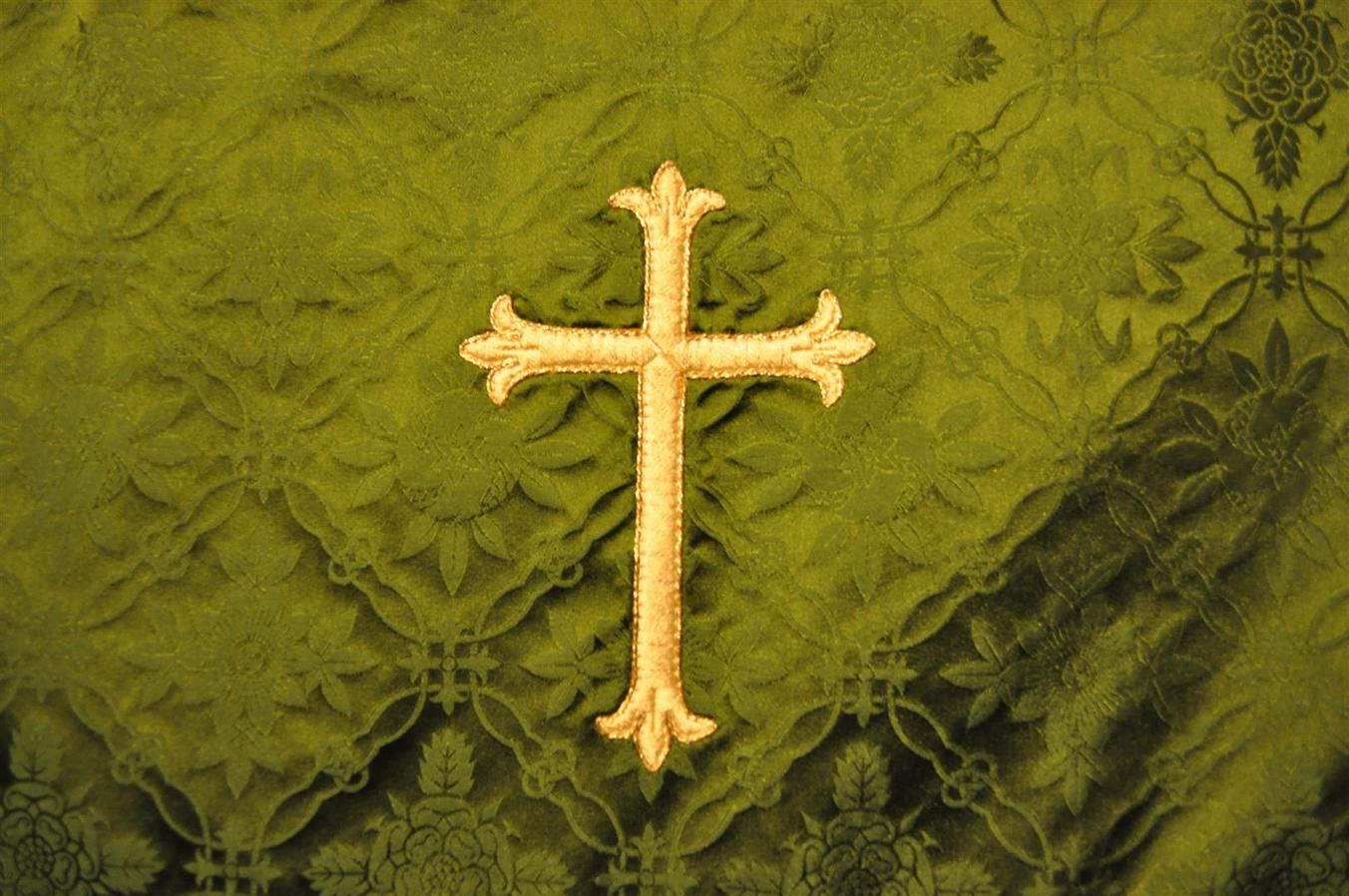 From there we took a beautiful river drive into Philadelphia where we saw all sorts of interesting sights:
City Hall,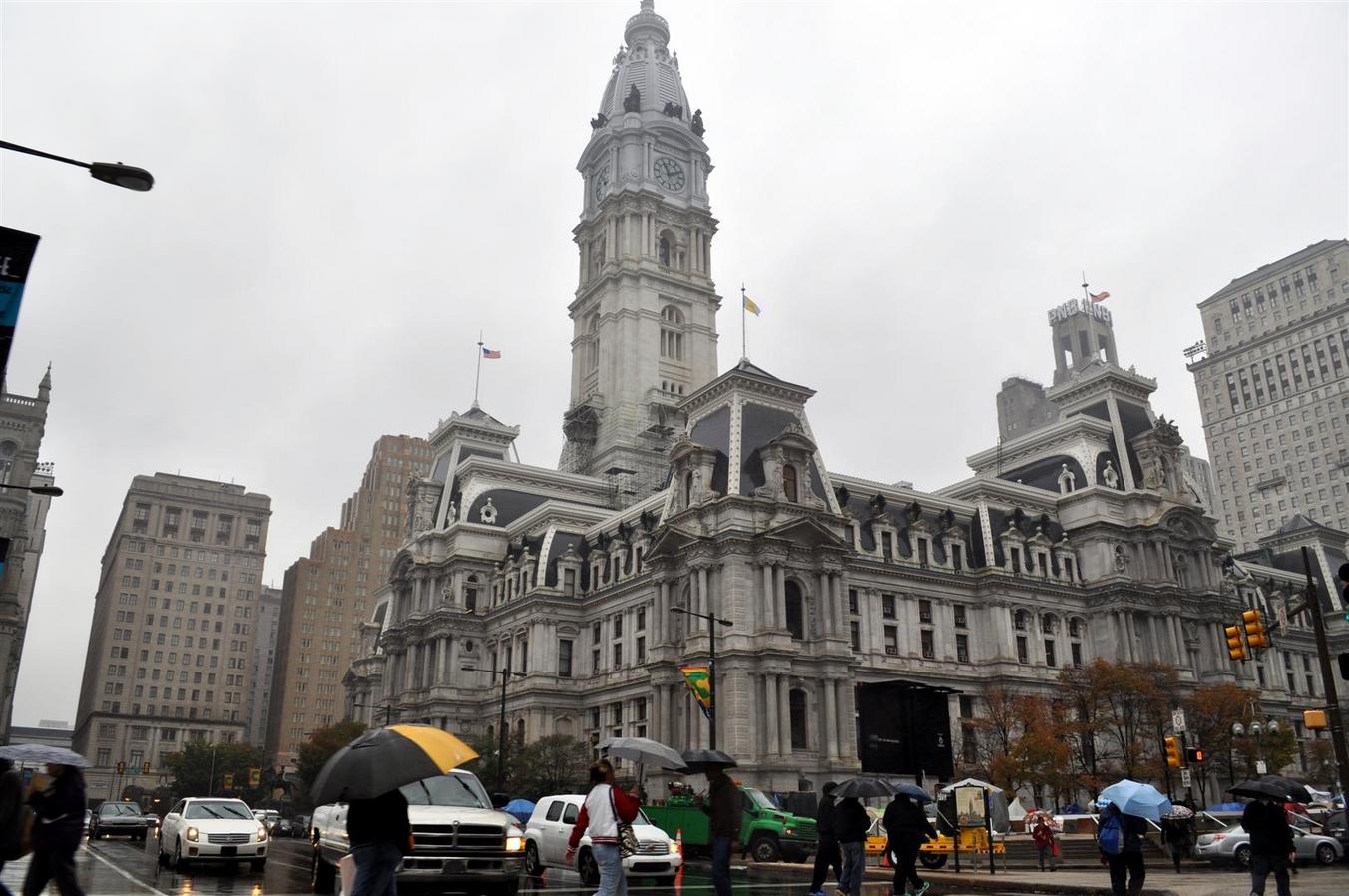 The Museum of Art,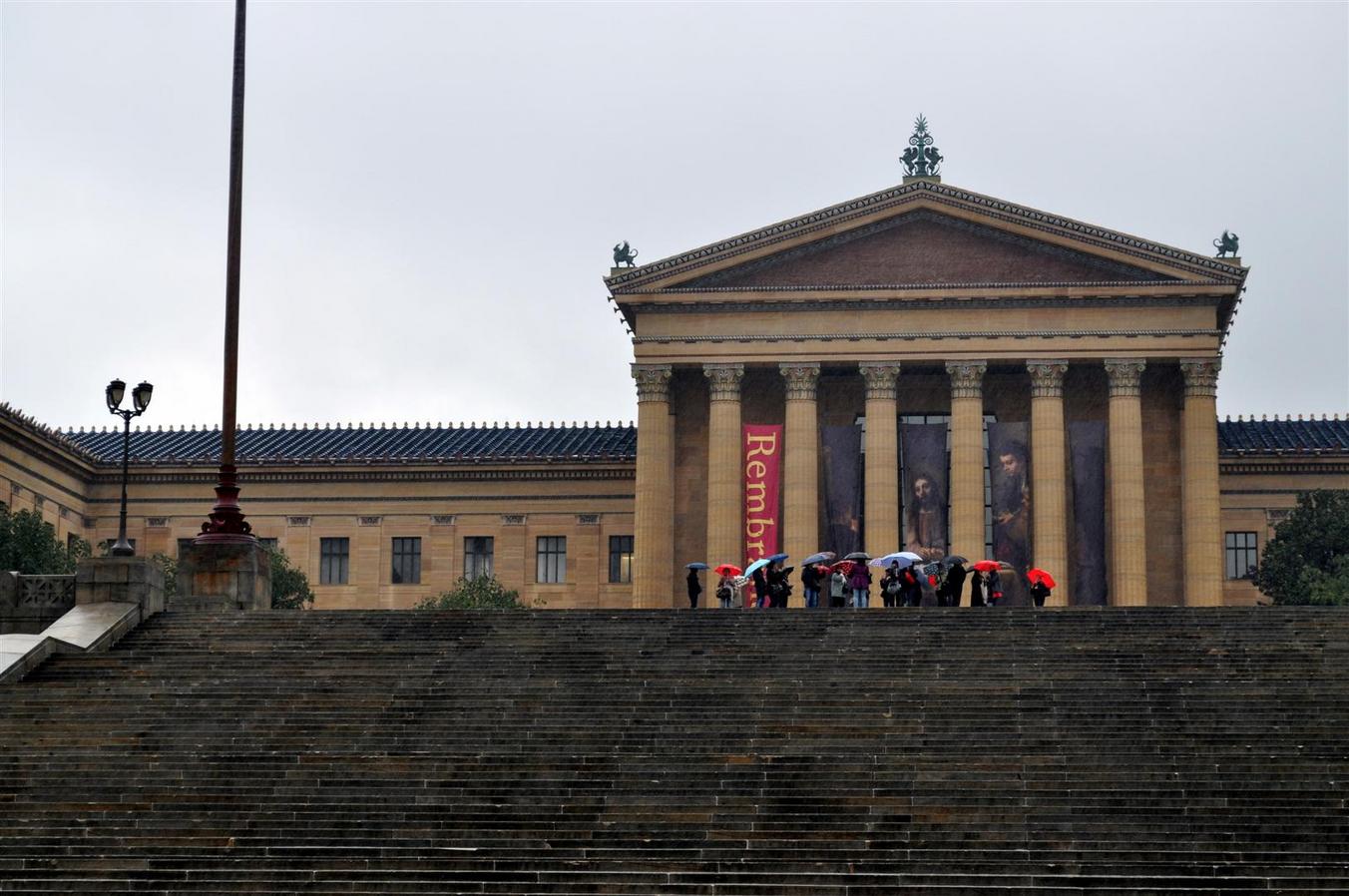 the Italian market (hmm, is that what it was called? Anyway, it was an outdoor/indoor market) where I bought some yummy cheese at this great little cheese shop (isn't that a neat photo?),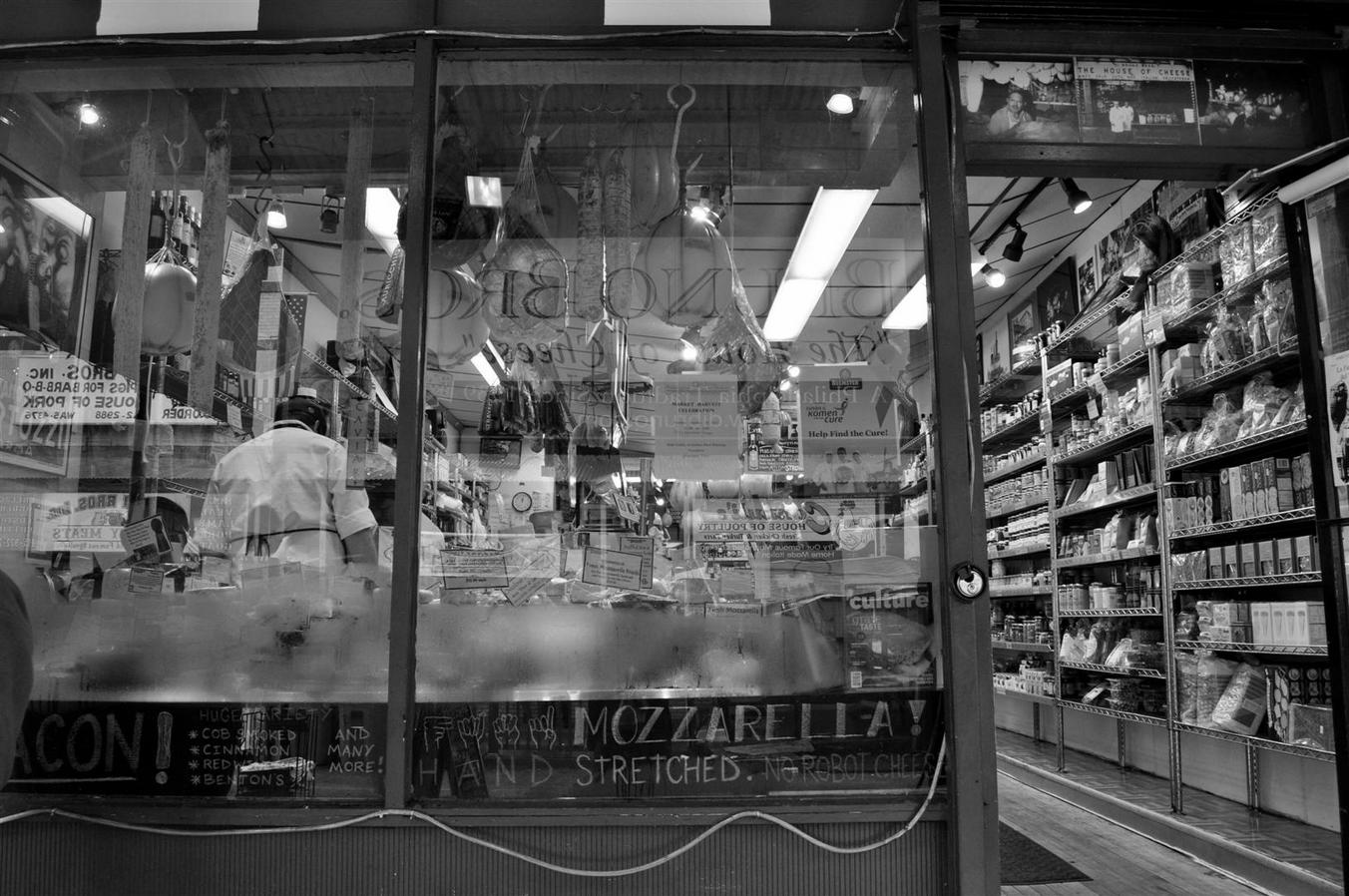 Tenth Presbyterian Church,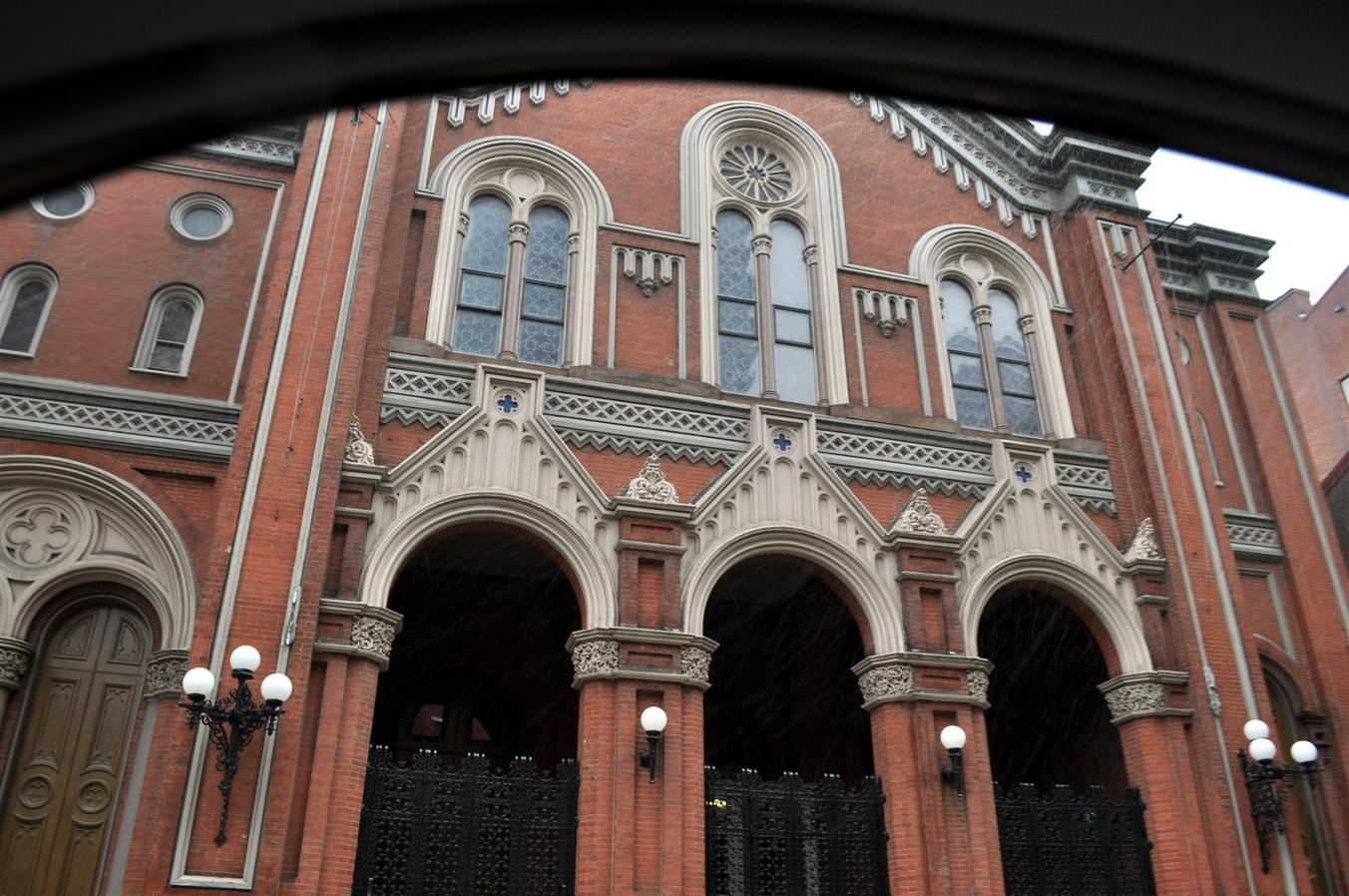 the Liberty Bell,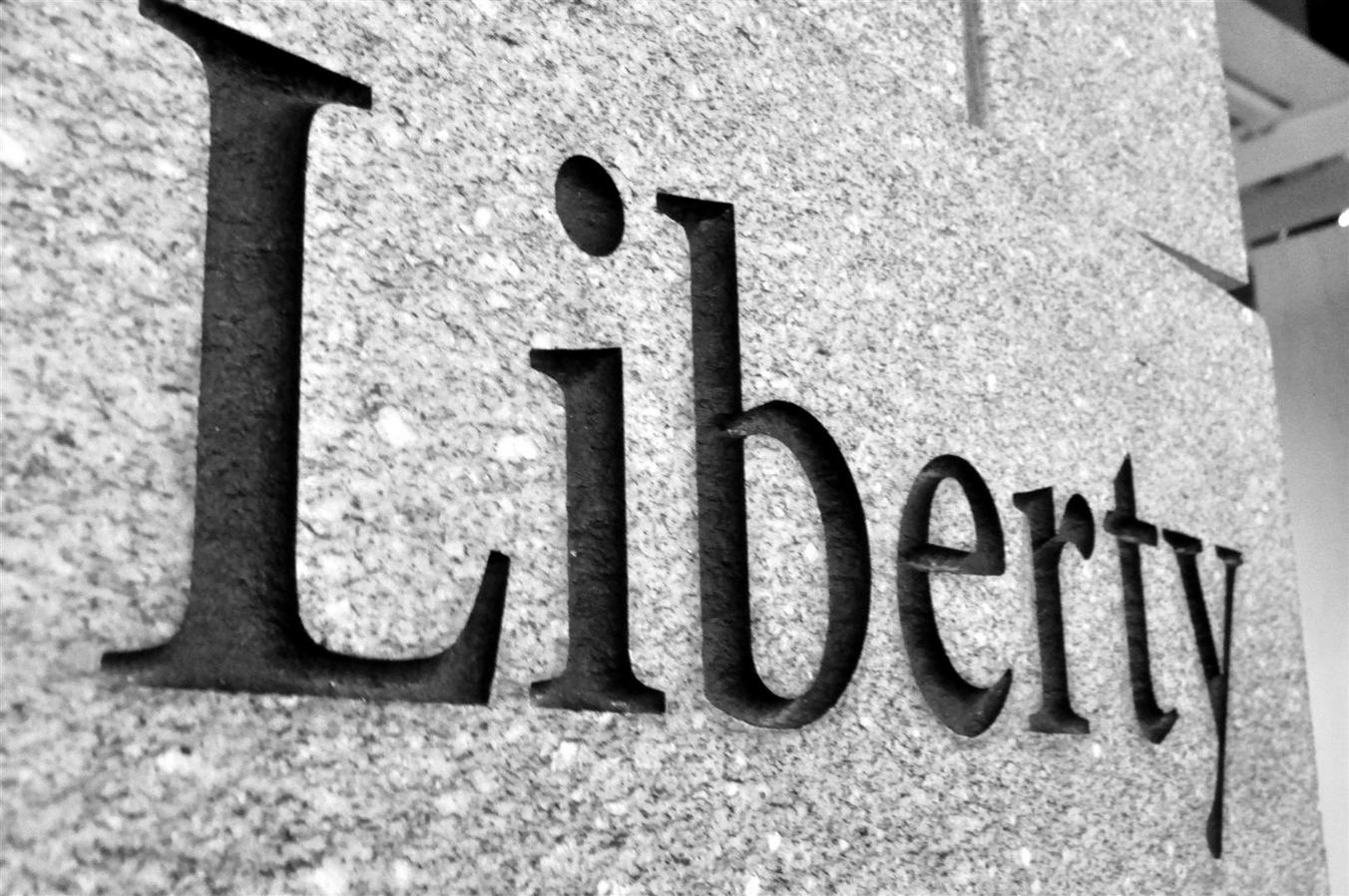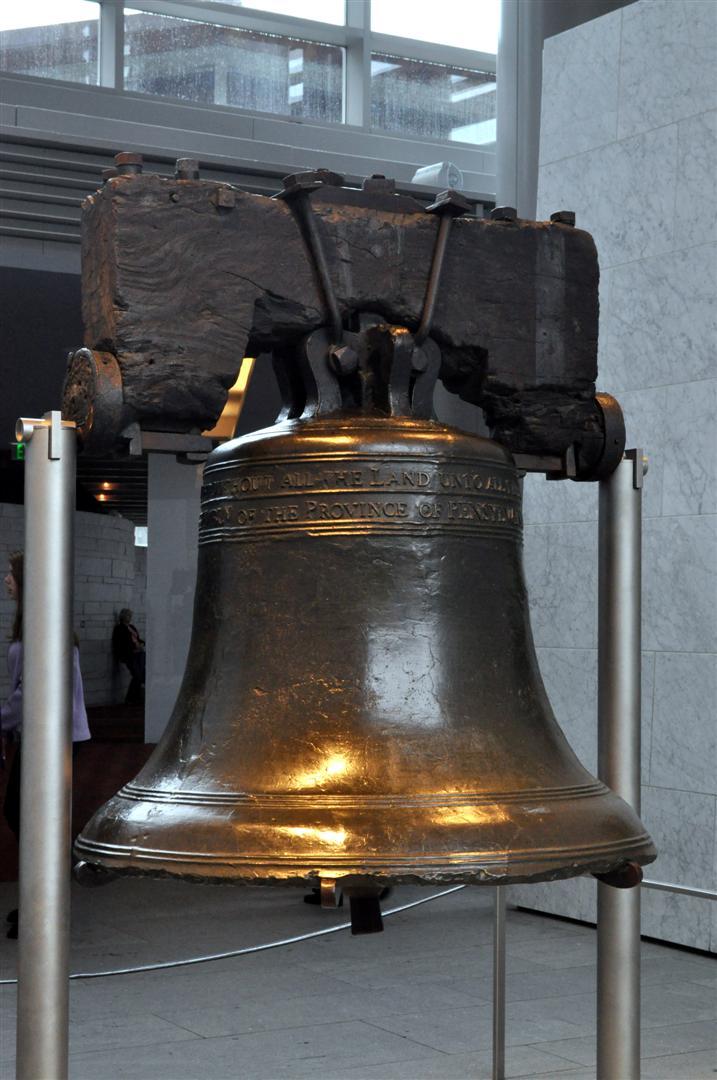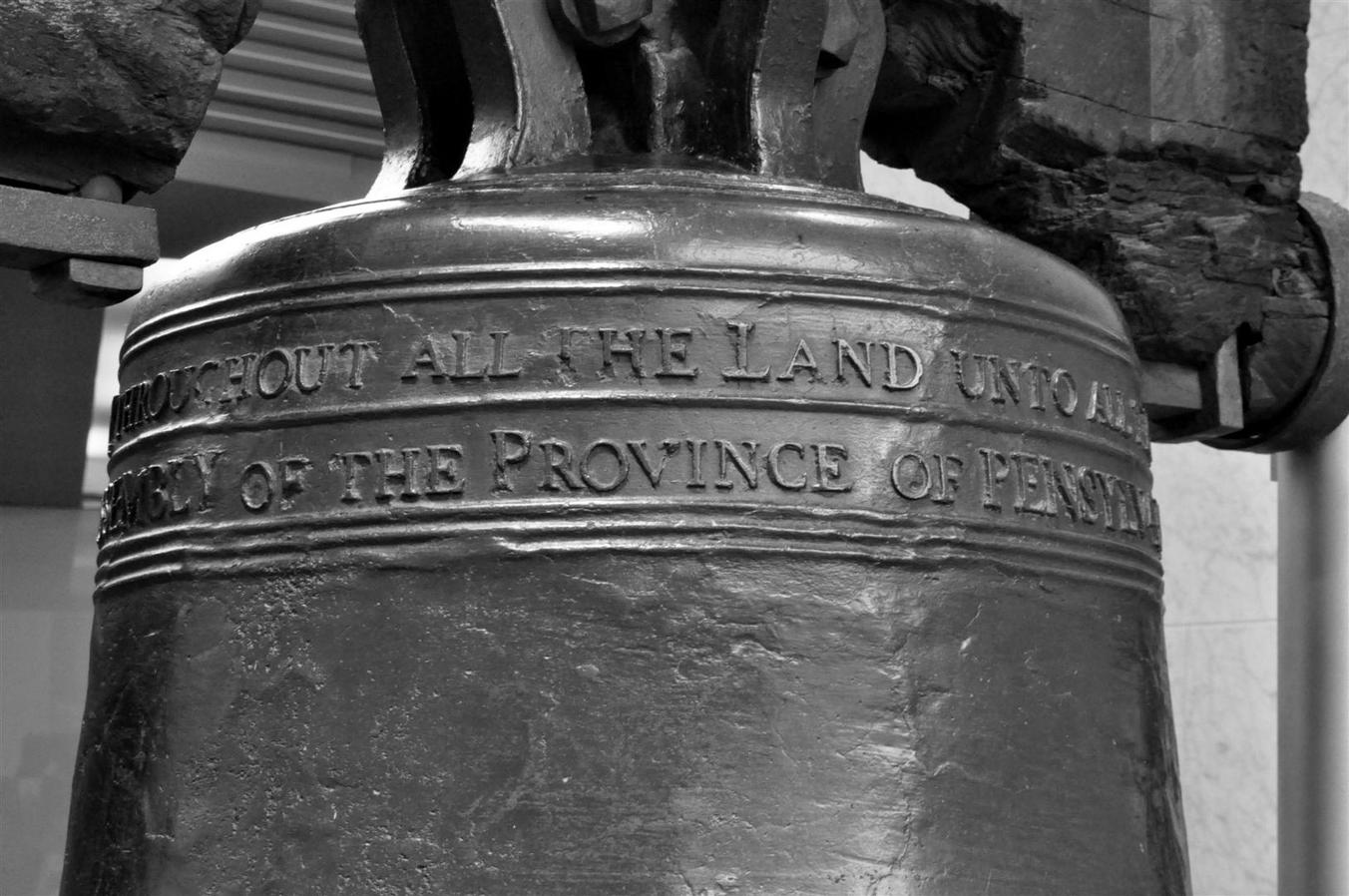 At the Liberty Bell there was a donation box full of cash, and I just thought it made a cool photo.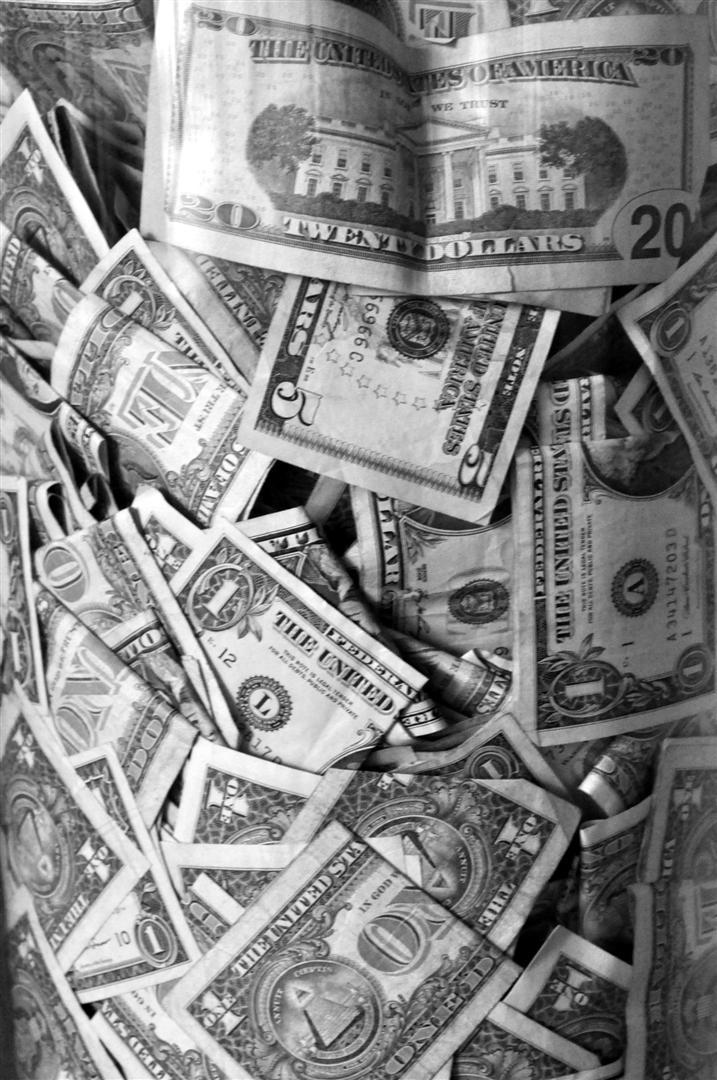 After that we had a lovely lunch out with Mr Brauning at a restaurant that's on a boat on the Delaware river. He knows the owner/chef and it was a very special privilege to meet him, hear his testimony, and taste his great cooking! It was a really great meal and we felt truly spoilt!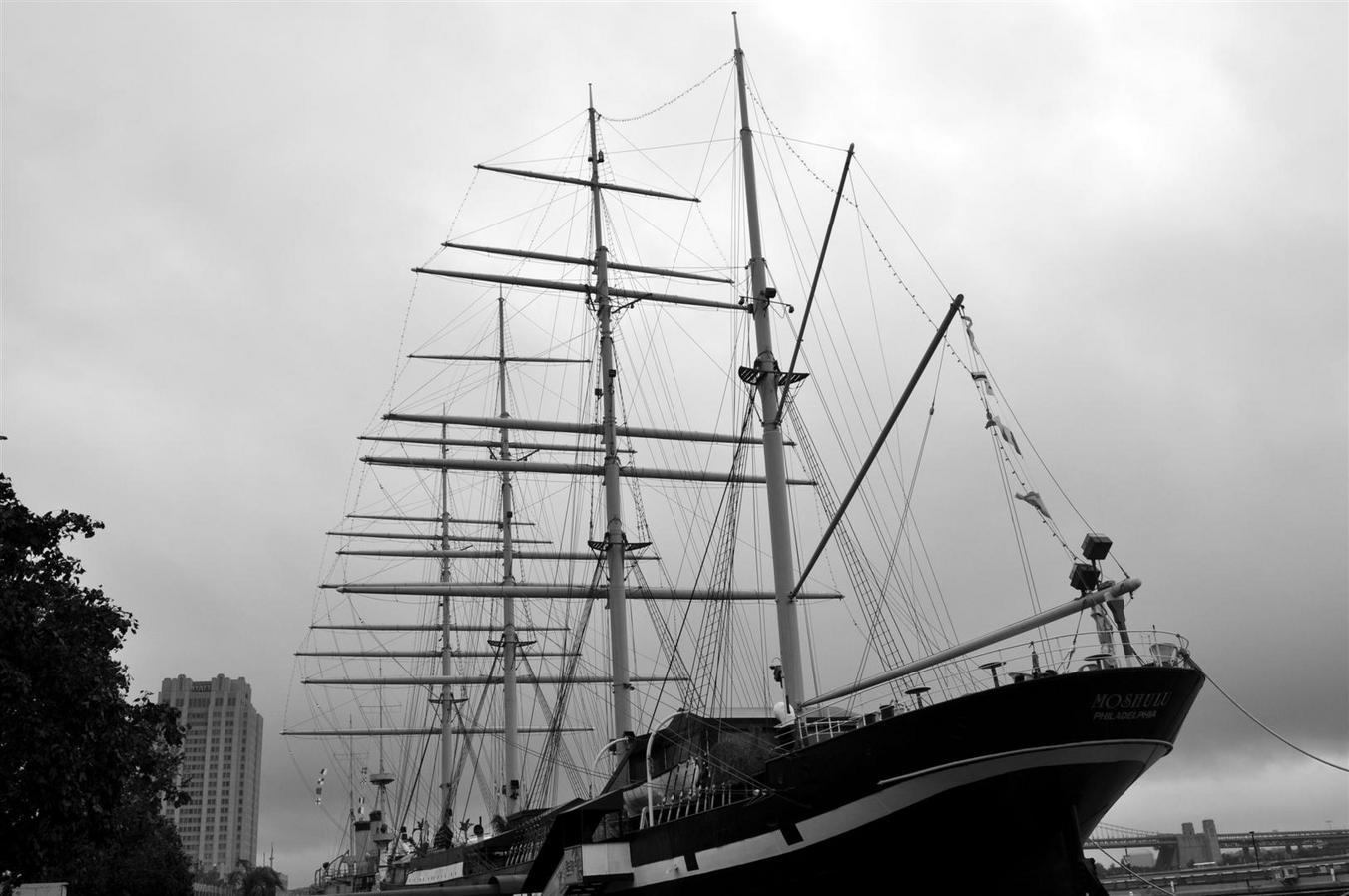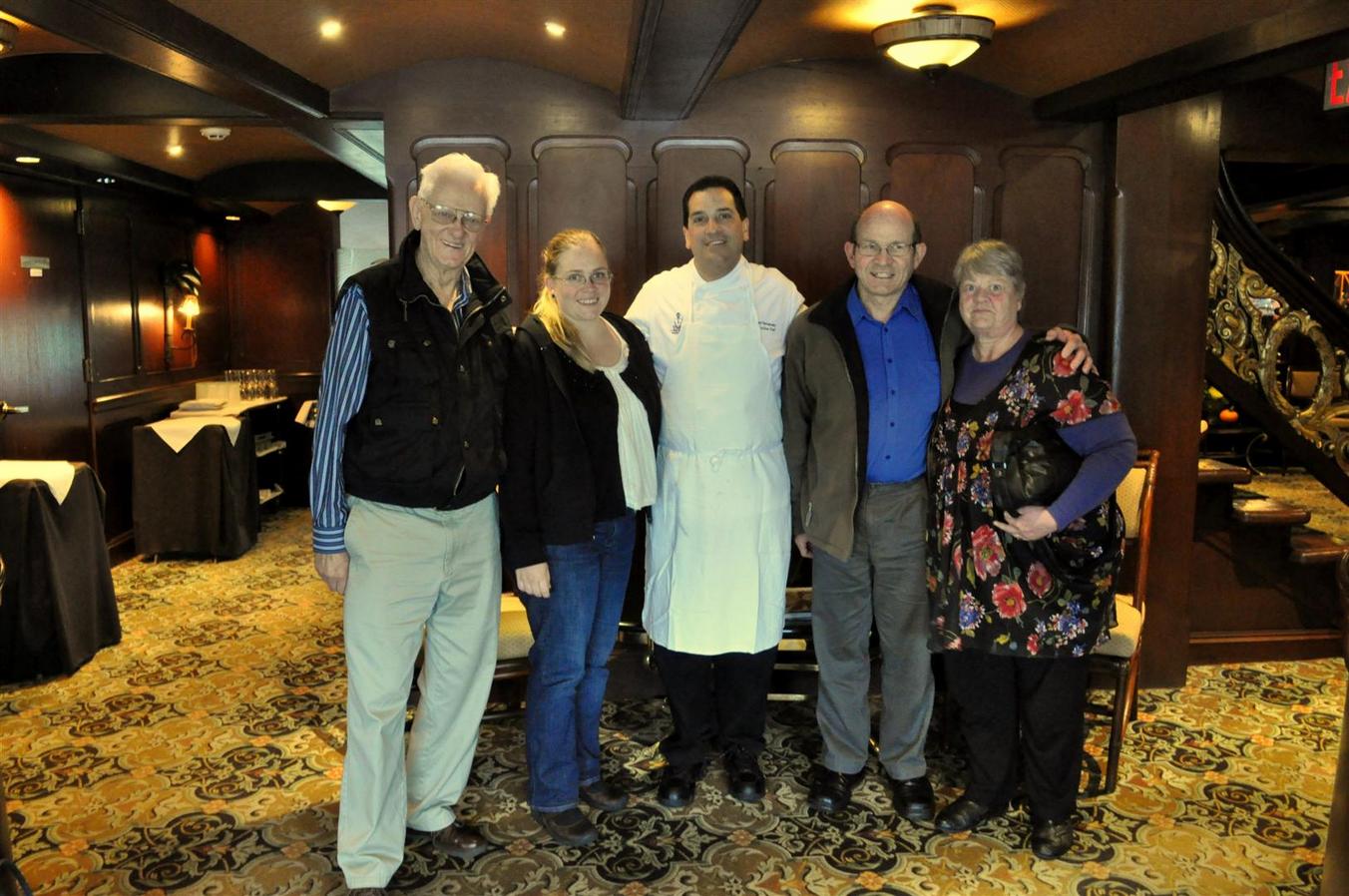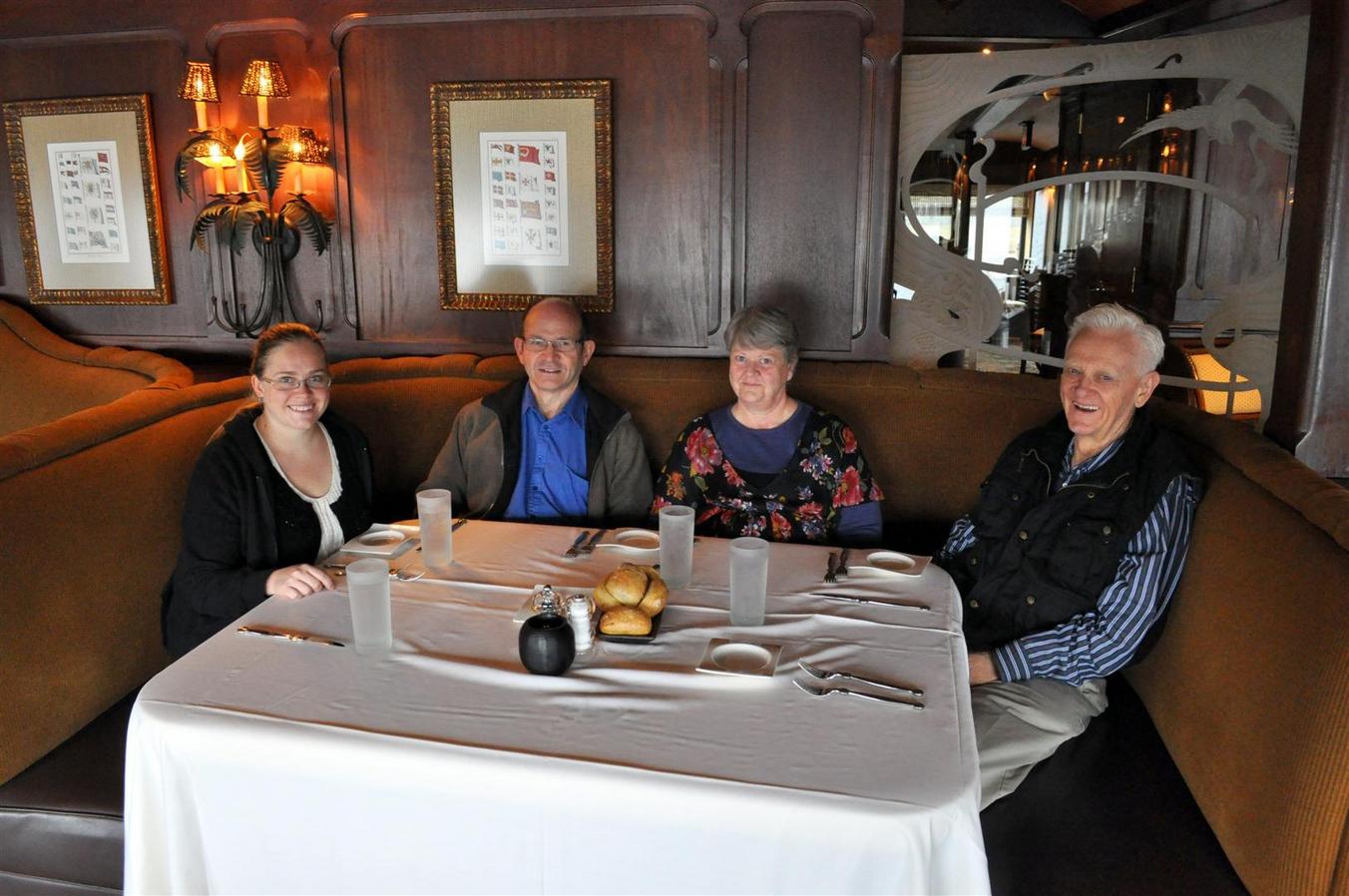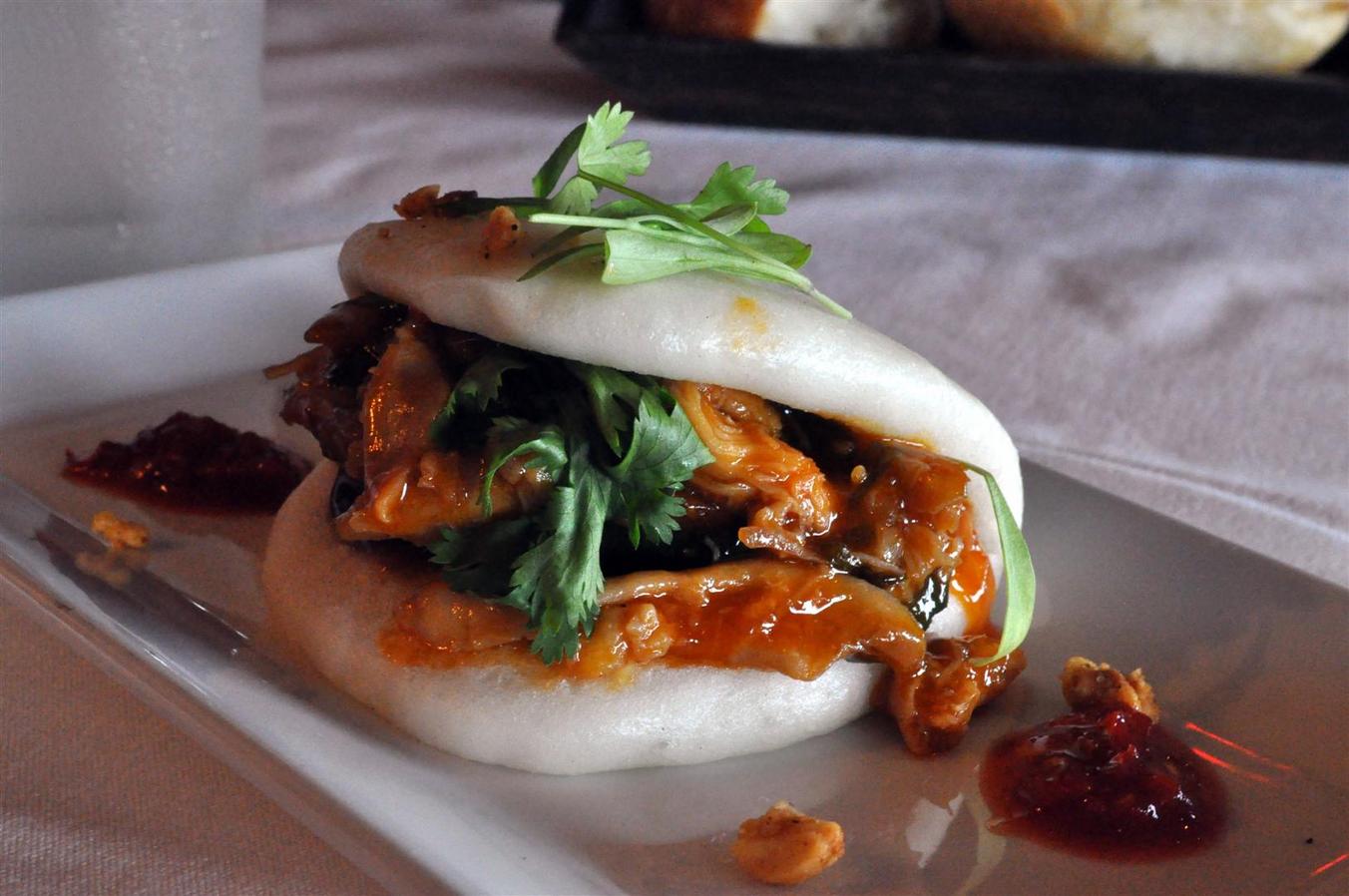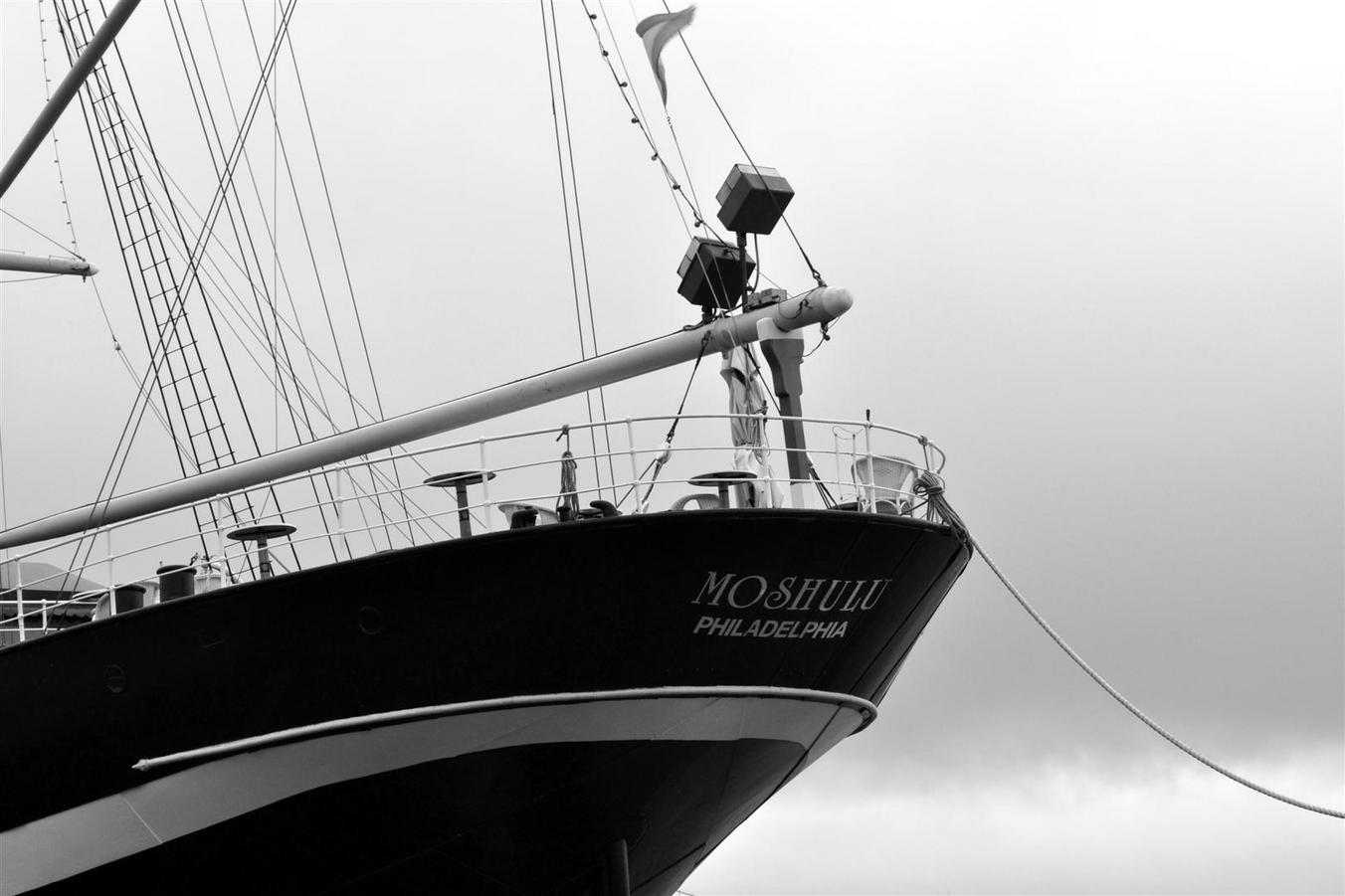 Talking about food — we had some amazing food cooked by Mrs Brauning. She's a good cook! And I didn't even take a photo of that wonderful lady. Sorry, Mrs Brauning! I did take some photos last year, so if you need a reminder, here's one. They haven't aged a bit since last year.
The next morning Mr Brauning left early to fly out to Mexico, and around mid-morning we headed out too. We stopped at an apple orchard just outside of Princeton to pick some apples. The kids enjoyed apple picking, the animals, free apples and the apple cider donuts!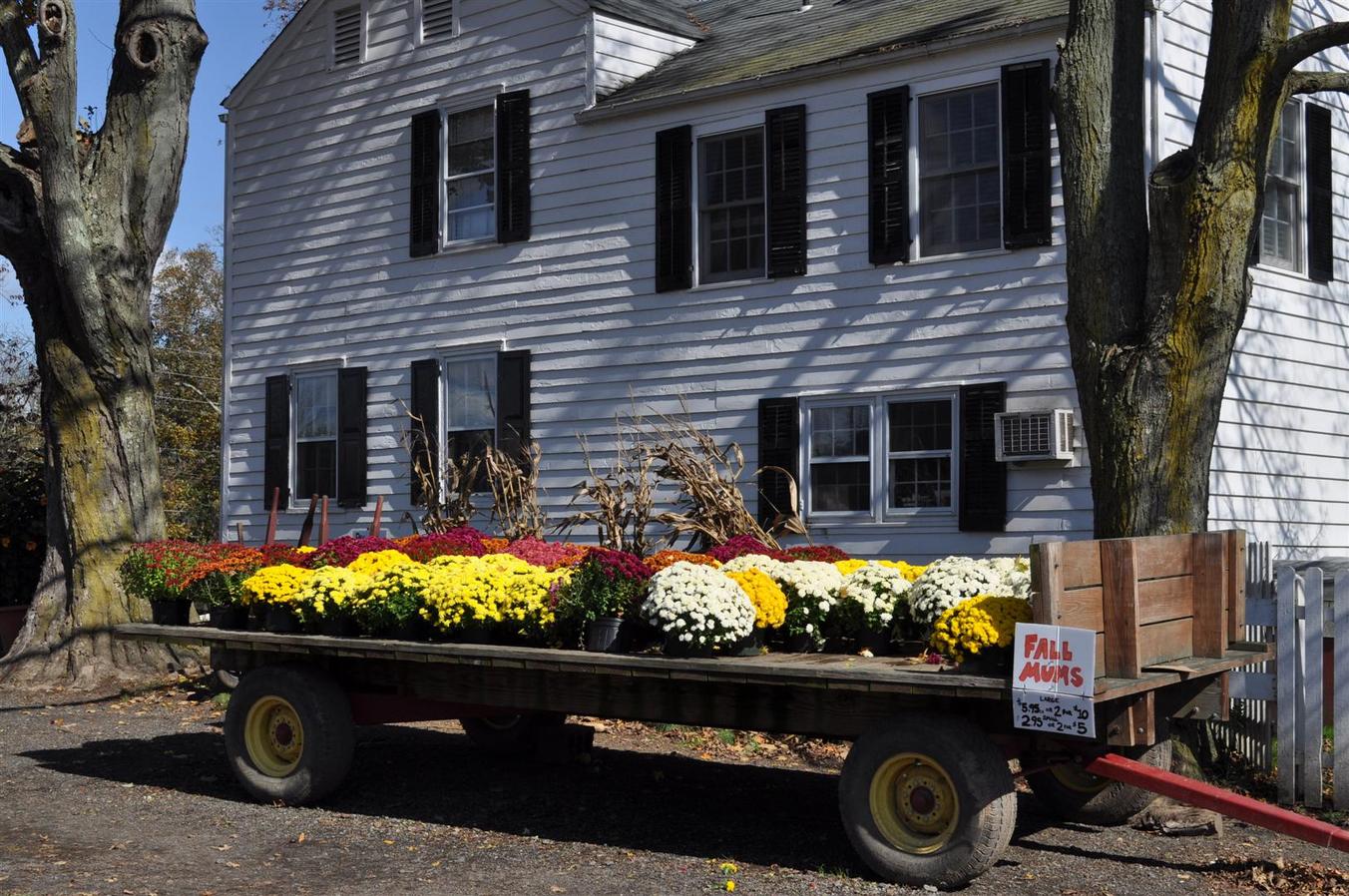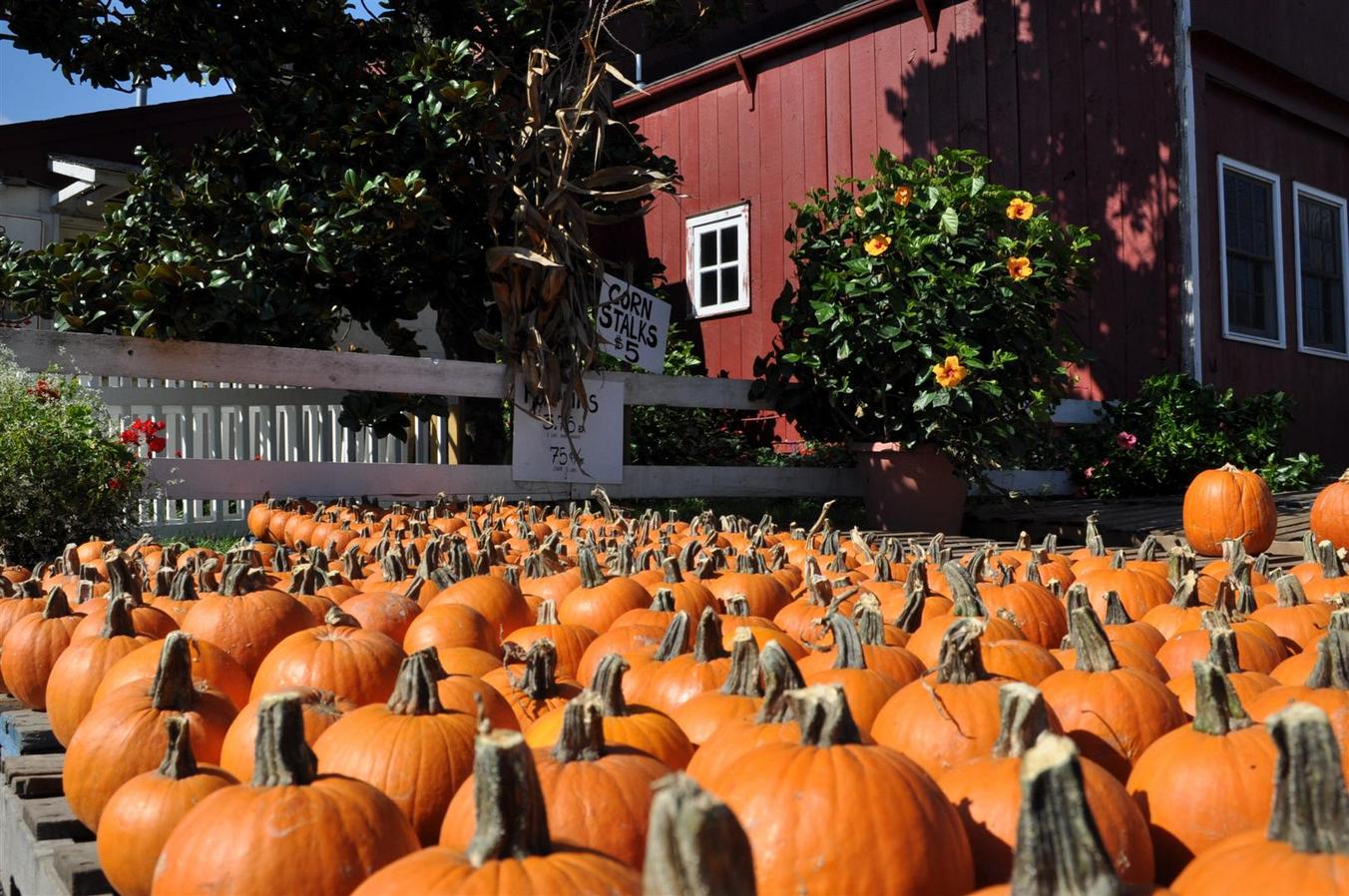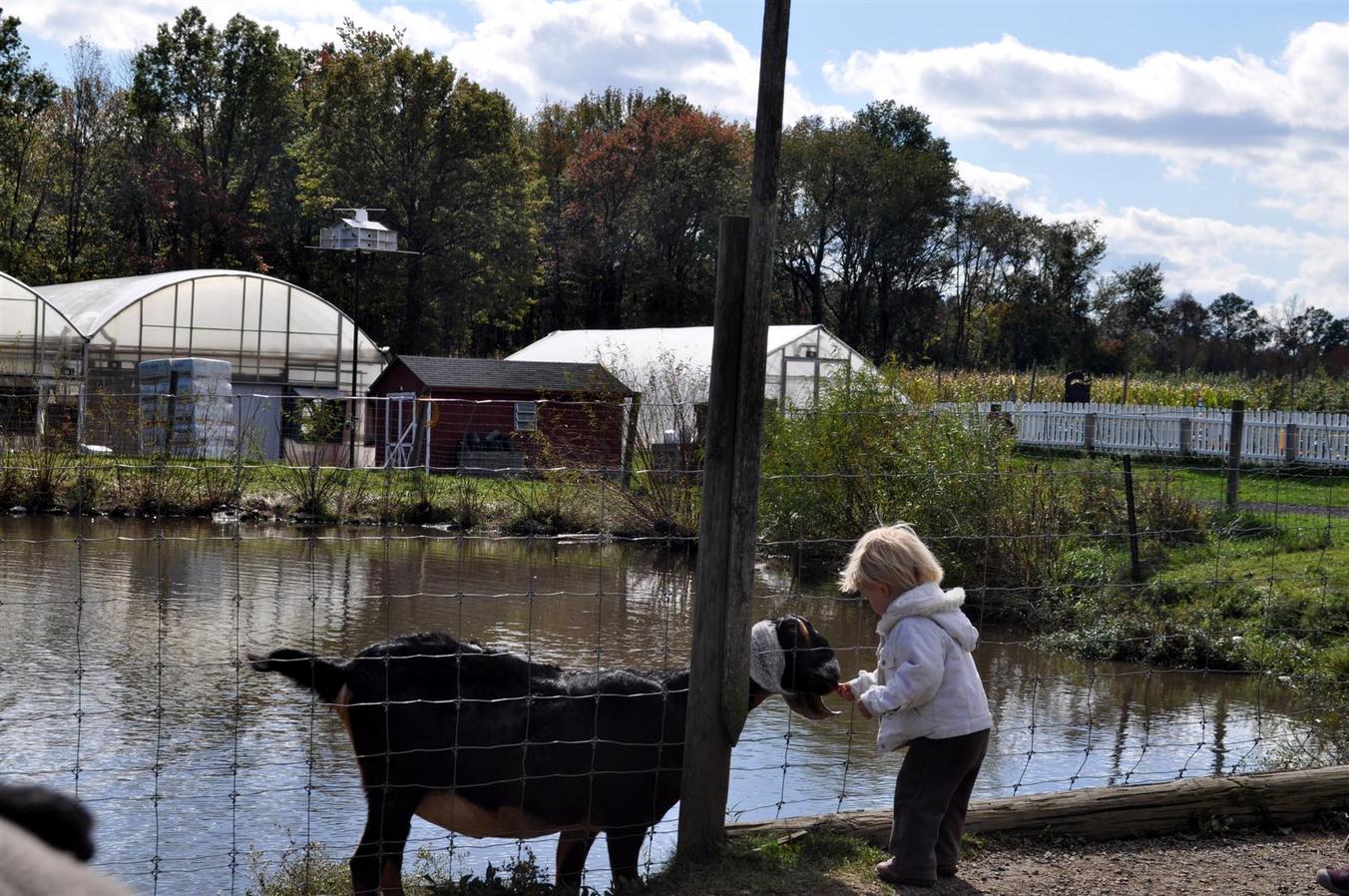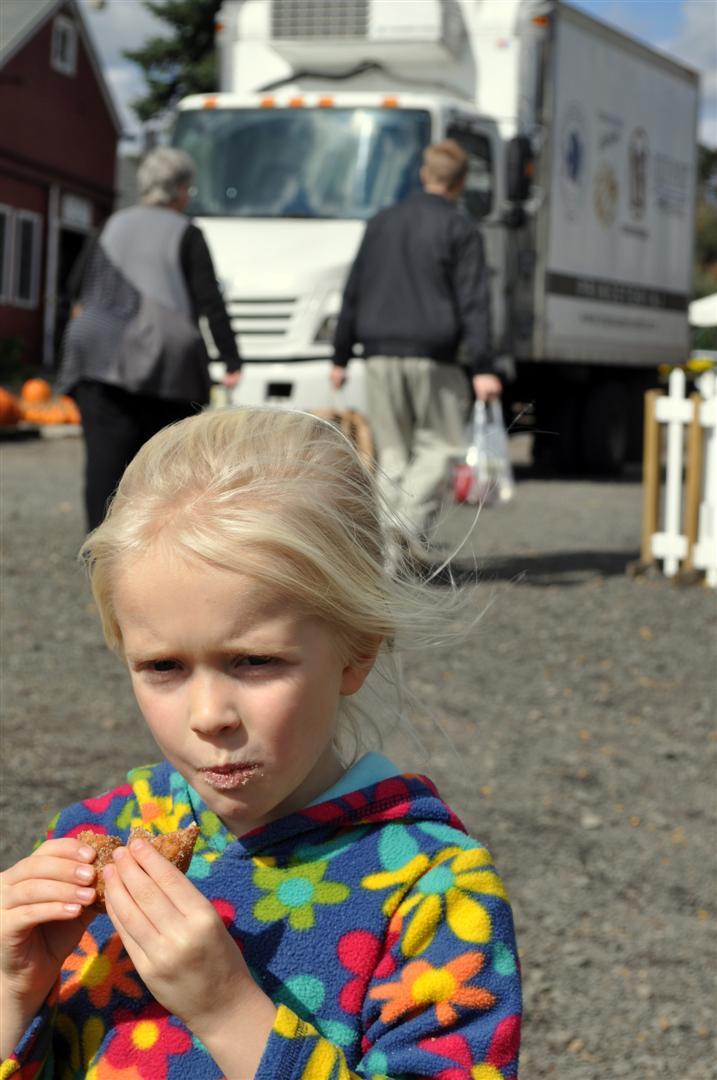 From there we drove through the picturesque university town of Princeton,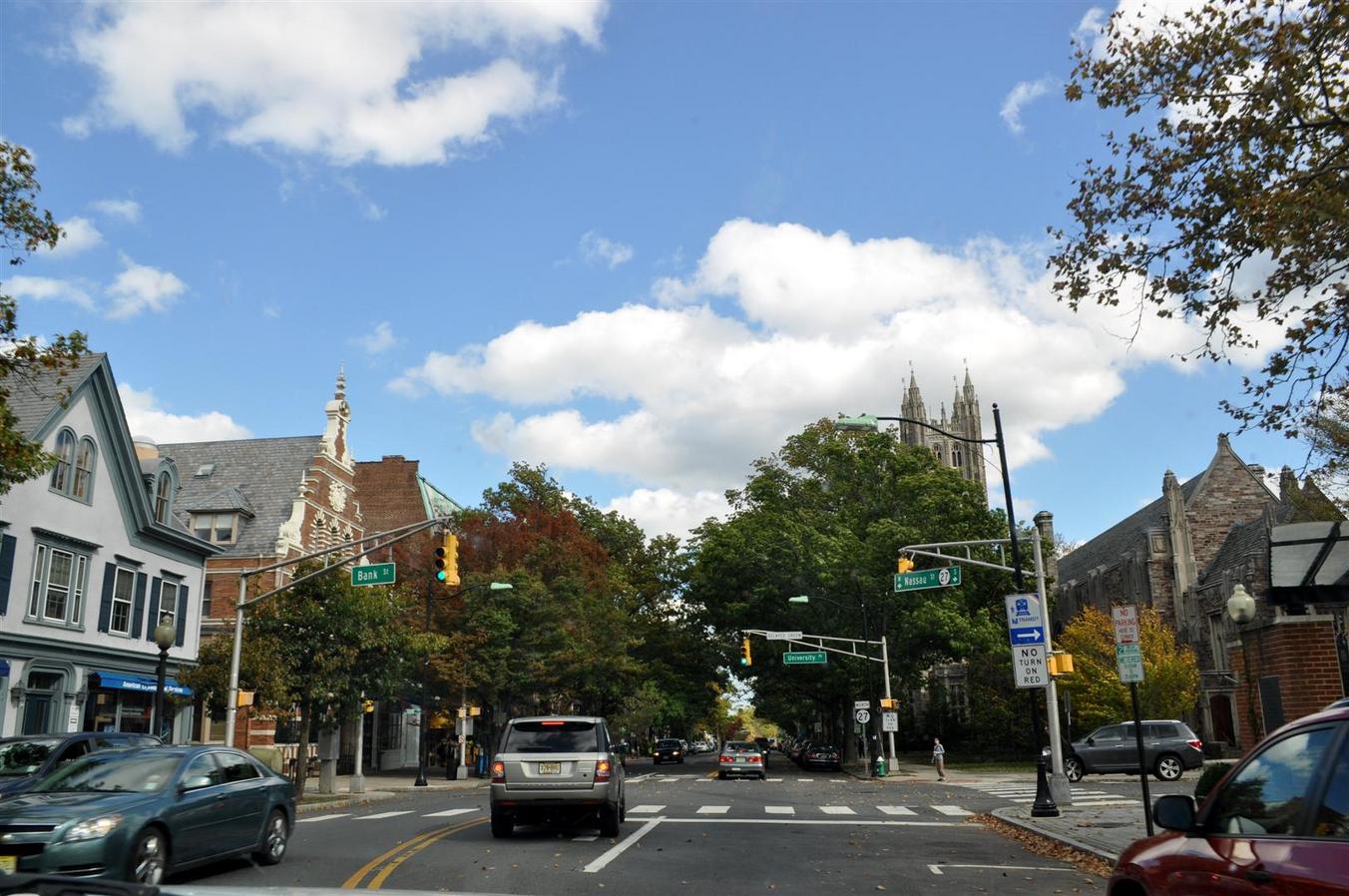 through New Jersey, over the Verrazano Bridge into Brooklyn,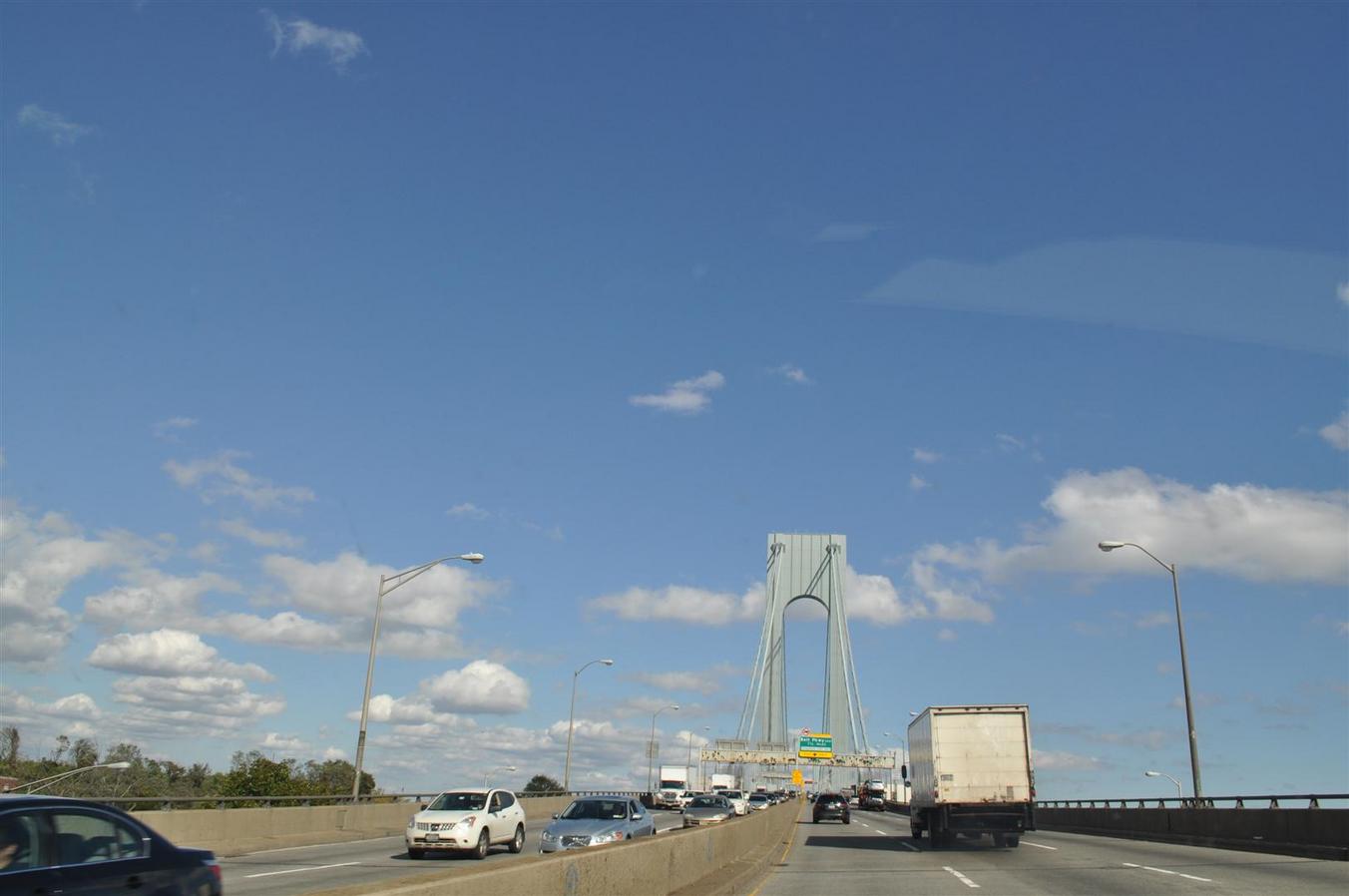 And back into New York.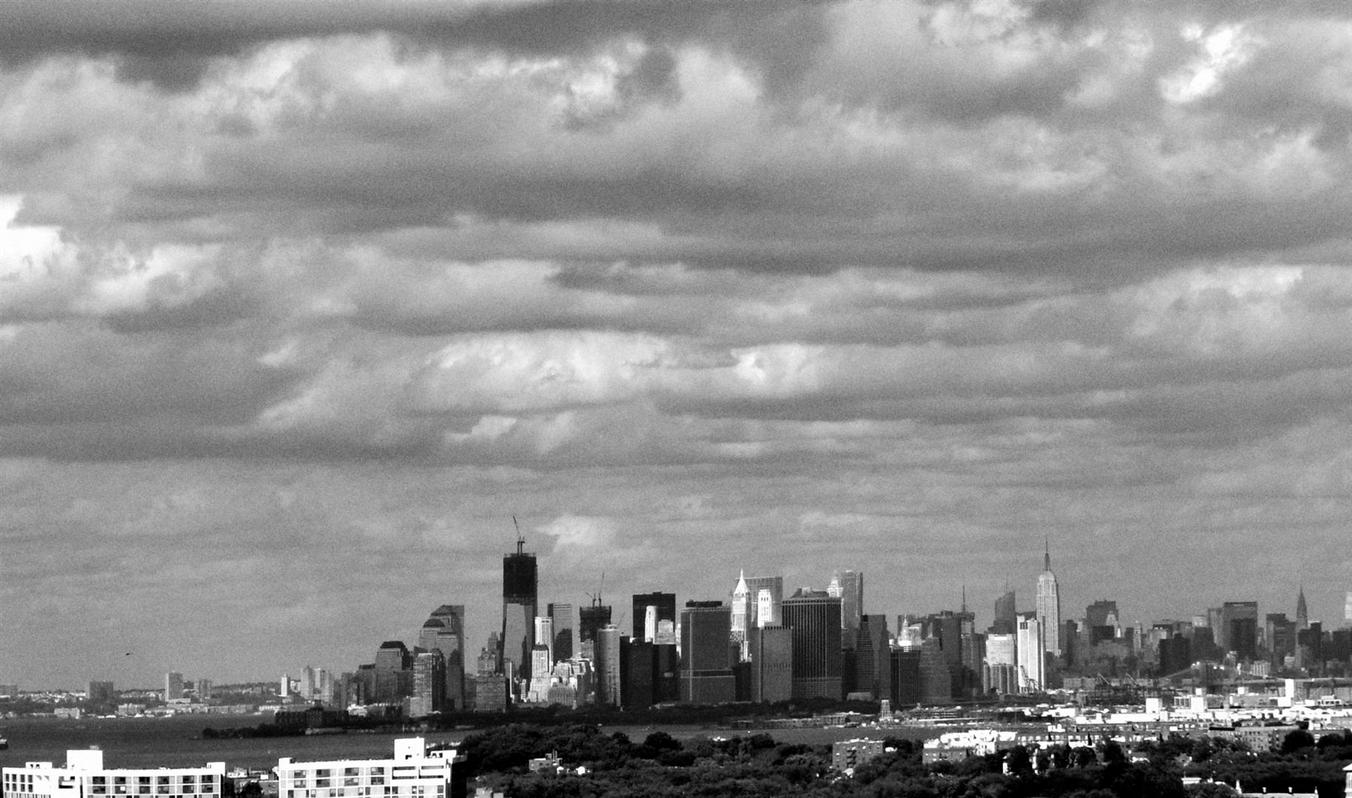 And thus ends my reporting of another road trip. I think the next roadtrip we'll be taking will be when we leave NYC next year to make our way west, and home.