I don't really care for modern art much, so I've never felt a deep desire to go look at what's inside the Guggenheim museum (I can get my fill at the Met by glimpsing at the modern art section when I walk past there to get to the European sculptures). But boy, the Guggenheim is a cool building, and sure is a lot of fun to take pictures of, so here are some for your enjoyment. It really lends itself to black and white photographs, so that's why most of them are b&w.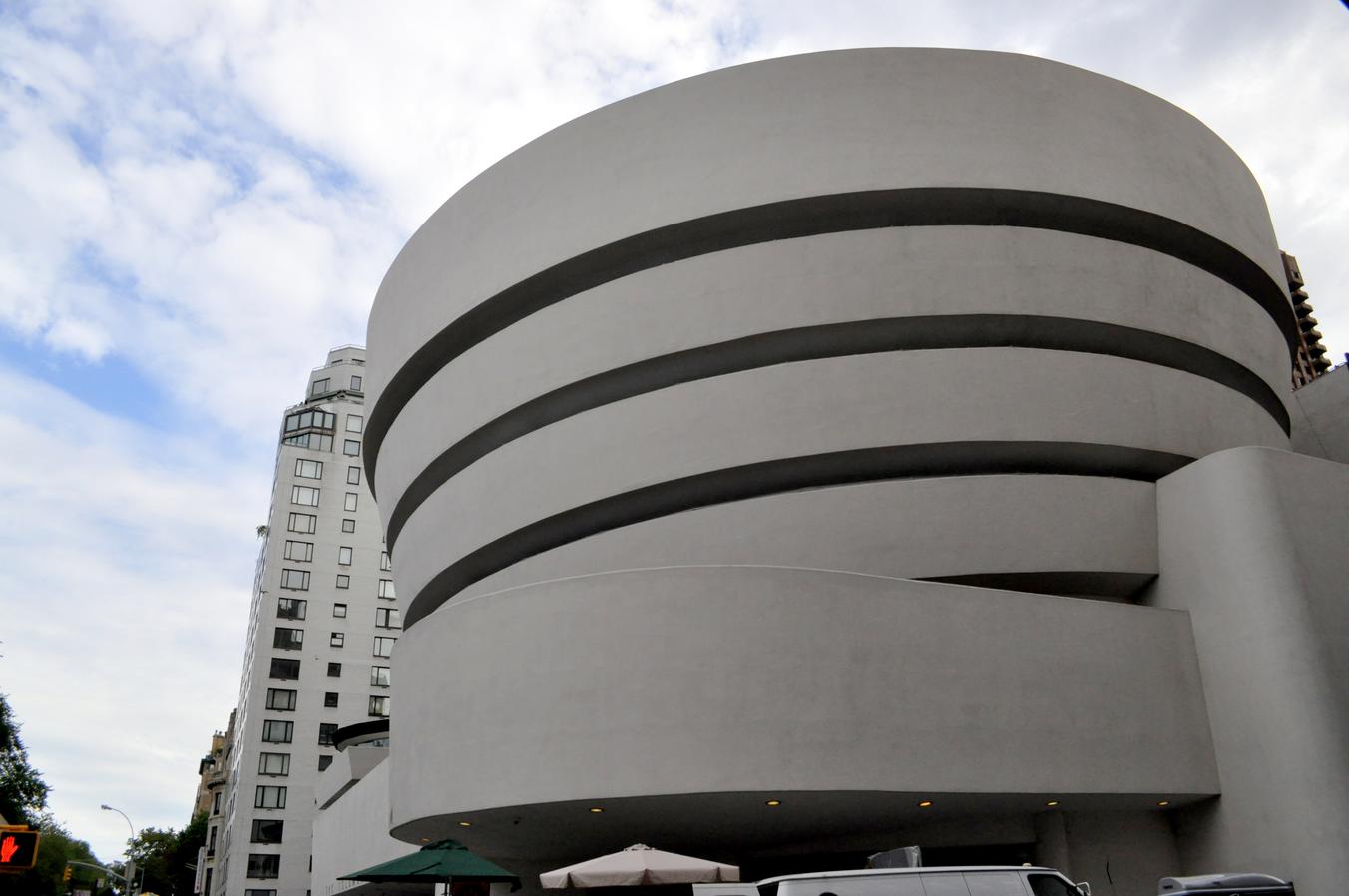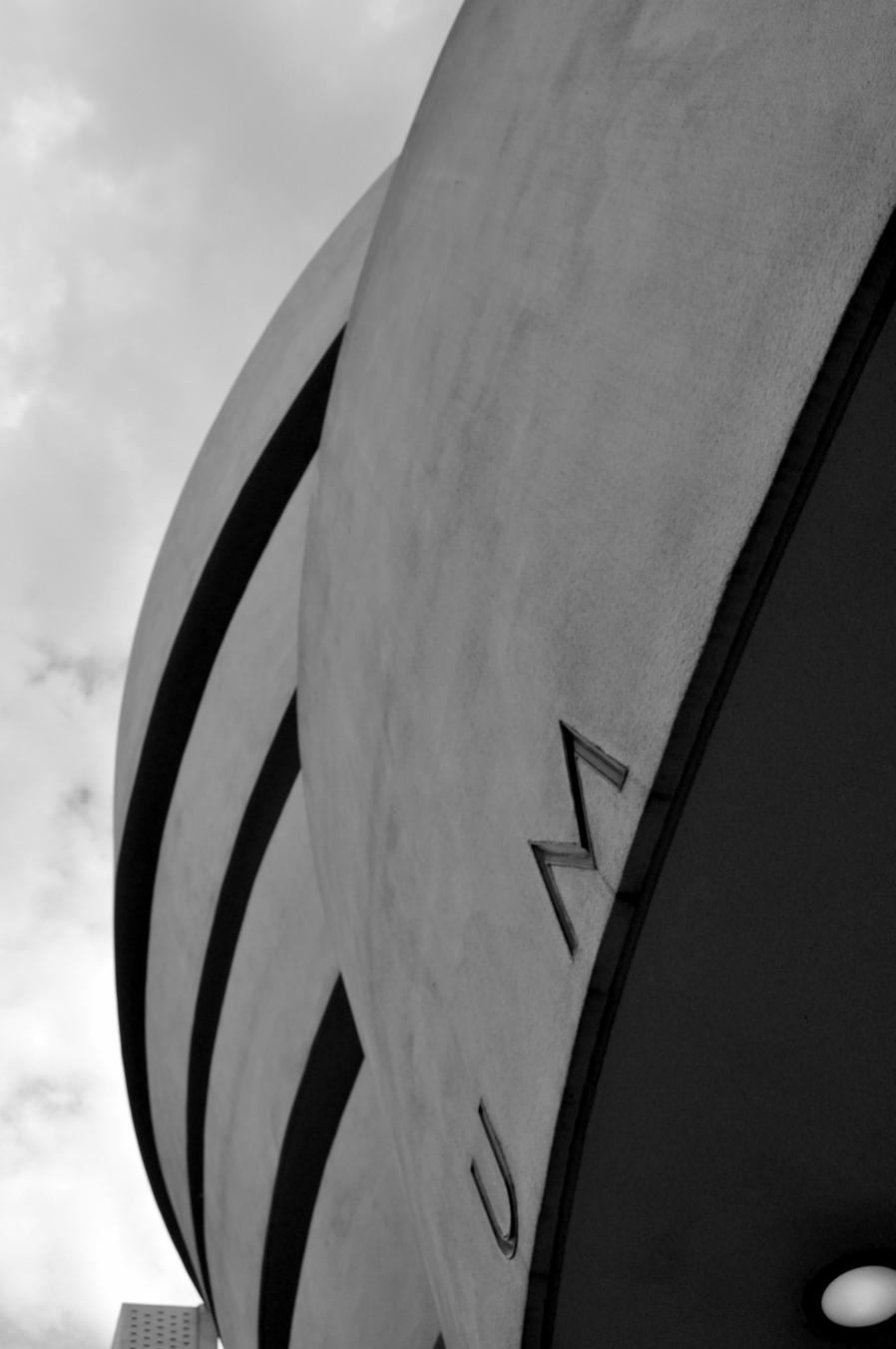 I didn't want to pay the admission to go in, but going into the gift shop was free (of course!), and that had a pretty cool dome too, which was good enough for me!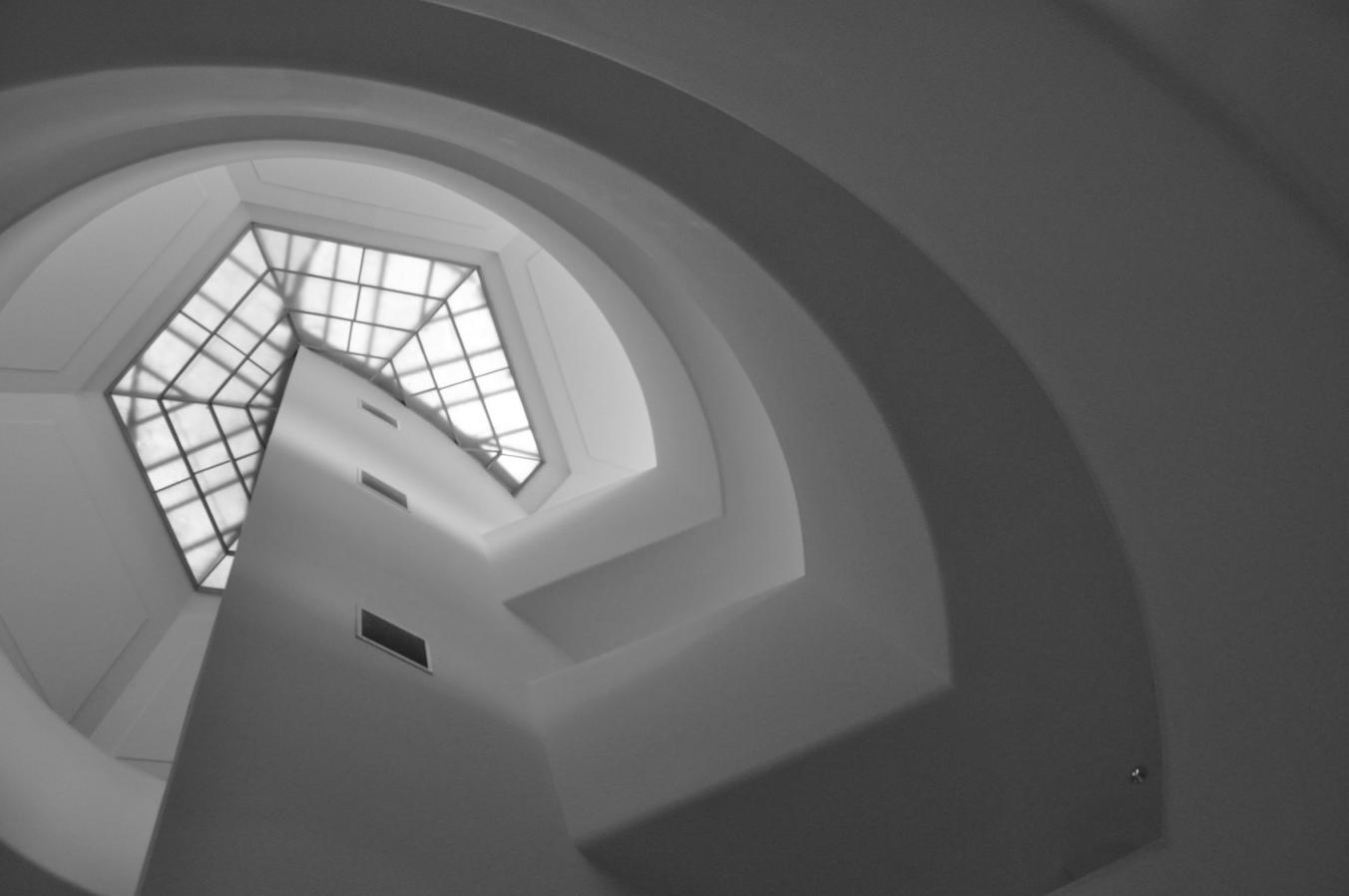 I love, love, love photographing interesting lines.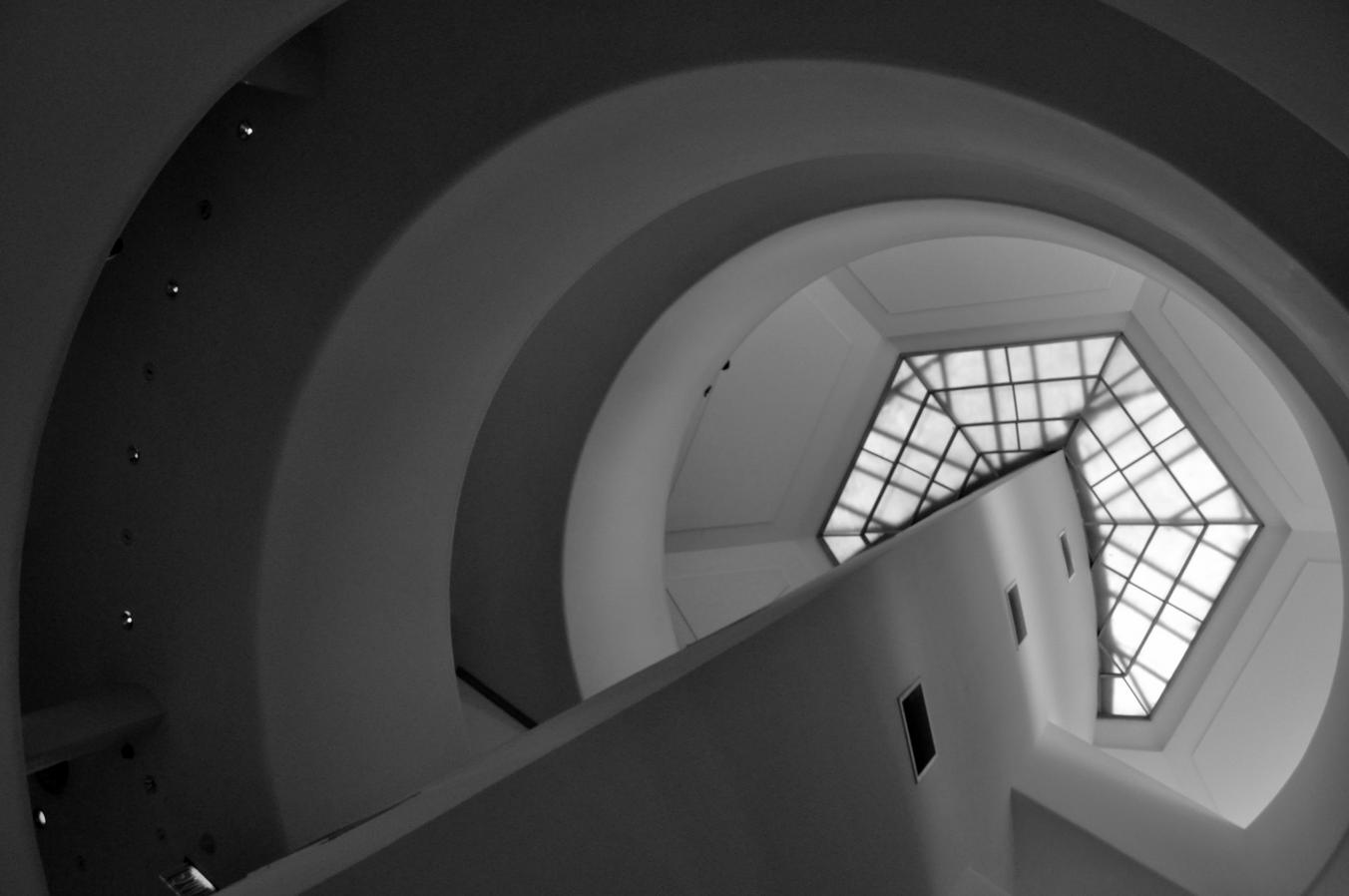 Cool on the inside, cool on the outside. A life-lesson of sorts. That's pretty deep for a place that houses modern art.