We're posting this from a rescue boat (with free wireless internet) that lifted us from the roof of our flooded apartment early this morning. We're sipping complimentary cocktails as we traverse the streets by boat, witnessing how New York has turned into a lake full of broken branches and leaves, a veritable Venice. Thankfully we took our bath full of clean water and 6 gallon bottles of drinking water. It was also a good move to pack a couple of bags with our things so we could evacuate quickly when the luxury rescue boat came, otherwise we would have had to wait for the third-class inflatable dinghy that came later. We're being taken to the rescue facility on the Upper West Side — we don't want to be seen at the one near Battery Park, it's not nearly hip enough.
Just kidding!
Actually, there has been flooding in some areas, but nothing here. There was some heavy rain and some wind in the night, but nothing at all drastic. And technically Irene was demoted (sorry, Irene) to just a tropical storm, so when she reached us she was not the hurricane she used to be.
All to say that with all that hype beforehand, we woke this morning with a slight feeling of being let-down. That was… it? But seriously, we're very thankful that it wasn't worse and that we have come away from this unscathed.
Anyway, I thought I'd post some before and after photos of our street and backyard, so you can see the extent of damage (ahem) in our neck of the woods for yourself.
We were prepared!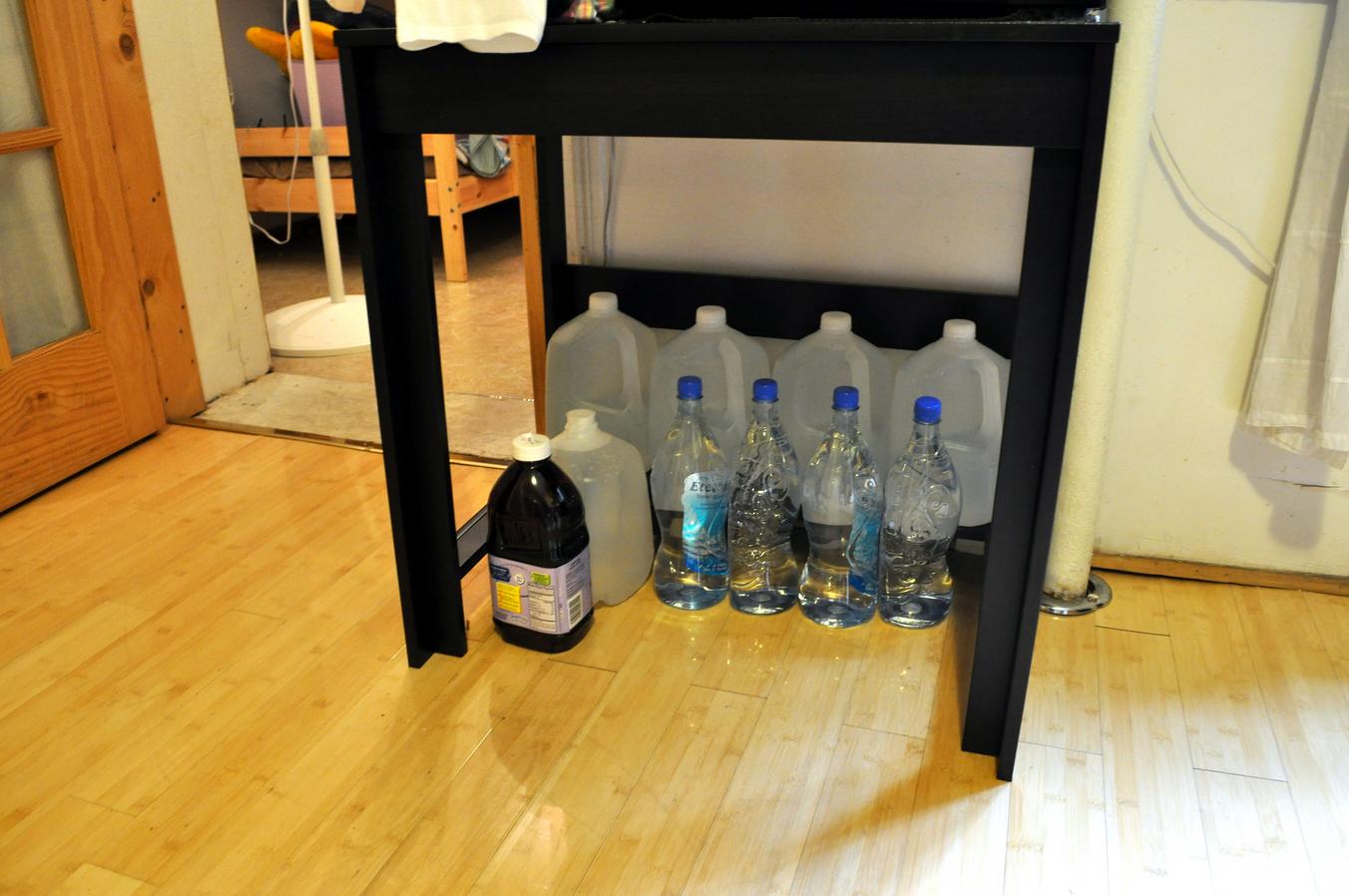 We had some bags packed just in case things turned ugly.
We even brought our potted plants inside!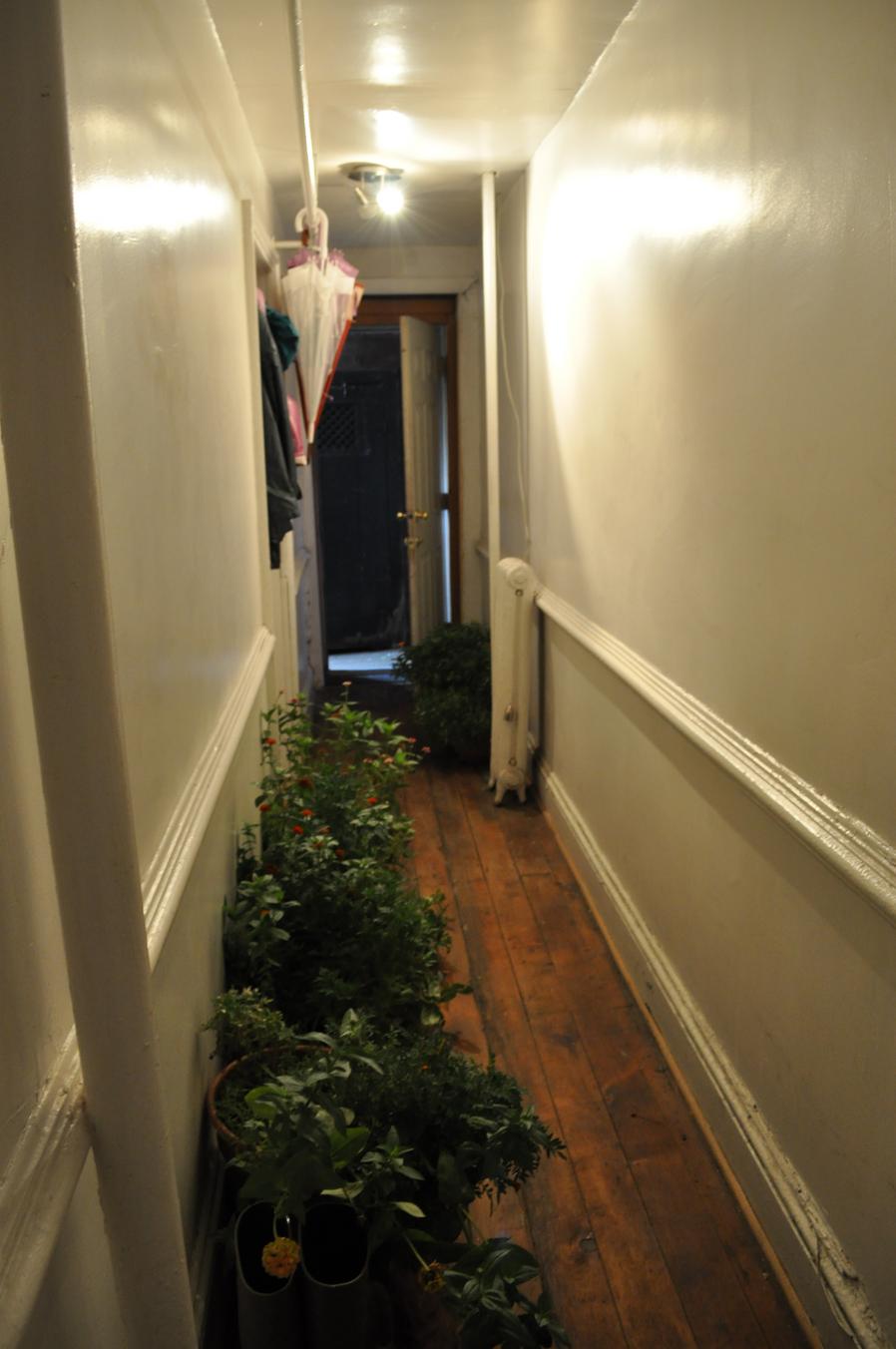 Our street before the storm, on Saturday morning when it had already started raining a bit:
And after on Sunday morning: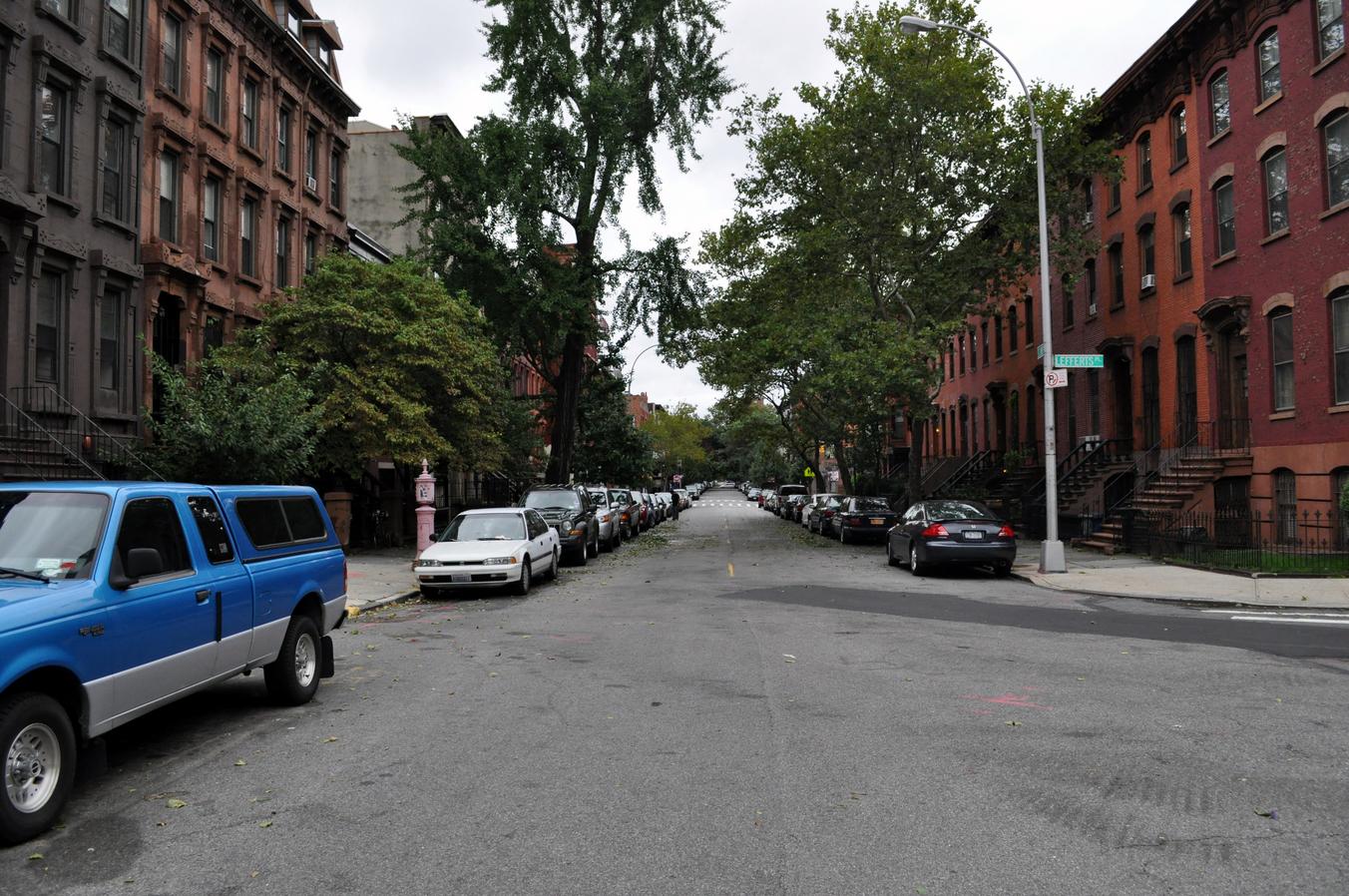 The backyard before:
And after: