We recently had our friends Rick and Susanna here for dinner while their two oldest kids were visiting grandparents and when bathtime rolled around we stuck our 3 little blondies in the bath. I just had to share the cuteness!
For some reason this photo makes our bathroom look way bigger than it is, which I think is kind of hilarious — our bathroom is just this thin little strip where you're constantly bumping into things!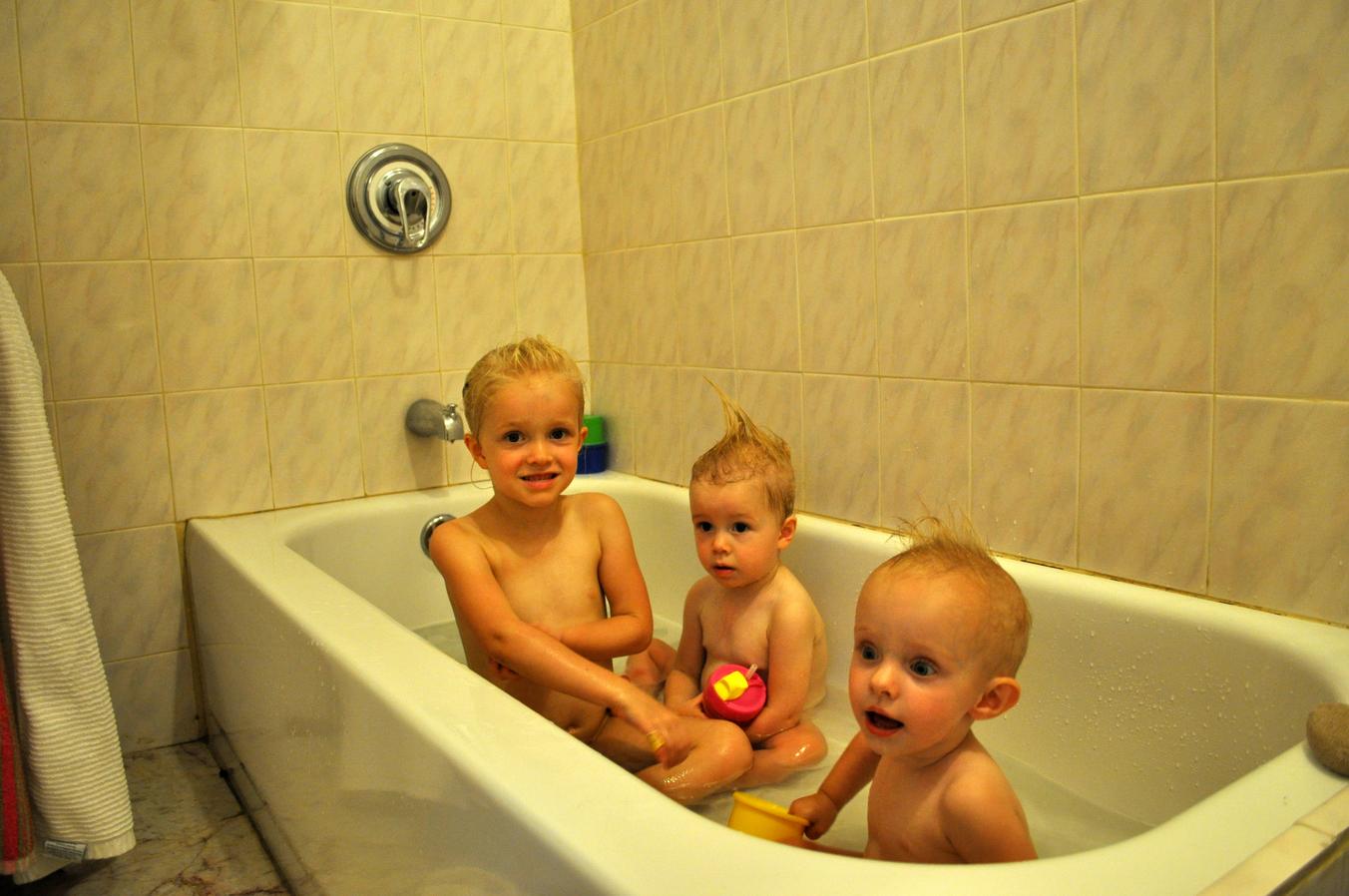 Esther has a fair bit of trouble sharing. That includes sharing space. Oh well, tough — get used to it, girl!
On the health front: today I saw an electrophysiologist who actually talked to me! Unlike the cardiologist I saw before she didn't just want to sweep my symptoms under the carpet so to speak, and wants me to wear a heart monitor for 3 weeks, possibly longer. Incidentally I've been feeling much better in general over the last 2 weeks or so, but I don't just want to assume that it's going to stay this way. (I'd be happy if it did, though!) I should be getting that monitor soon, and in the mean time we're just ticking along (quite merrily) for now.