This year the 4th of July fell on a Monday so we were very happy that Ben got the day off. We spent a relaxing morning at home and in the afternoon went to Manhattan to view the Macy's 4th of July fireworks. We were hoping to get seating in a park, but unfortunately it was closed and only open to disabled people, so we found another playground (the Hell's Kitchen playground(!)) and let the kids play until about 7pm when we joined the masses to stake out our viewing spot.
We love the water at the playgrounds here in the summer!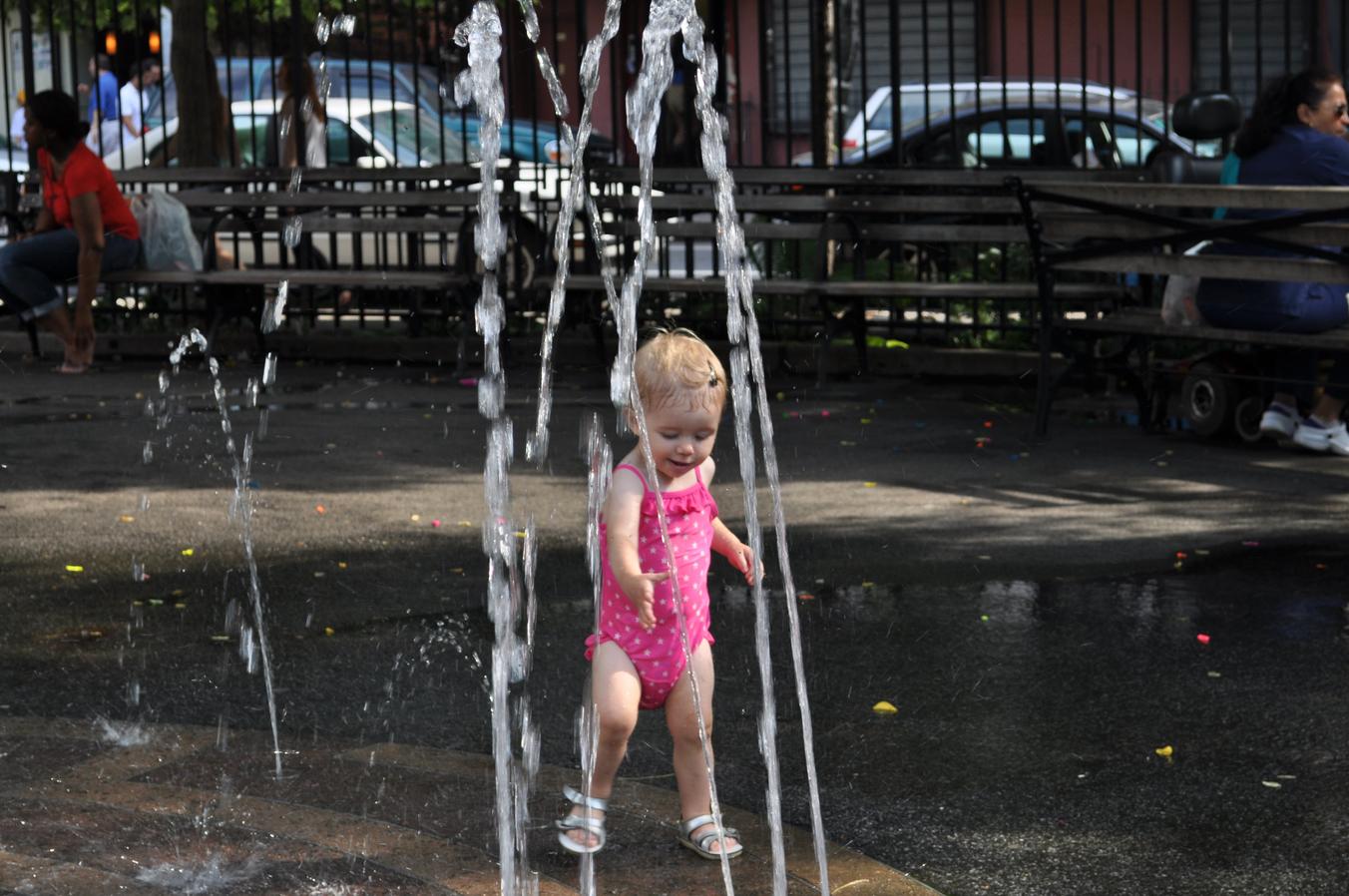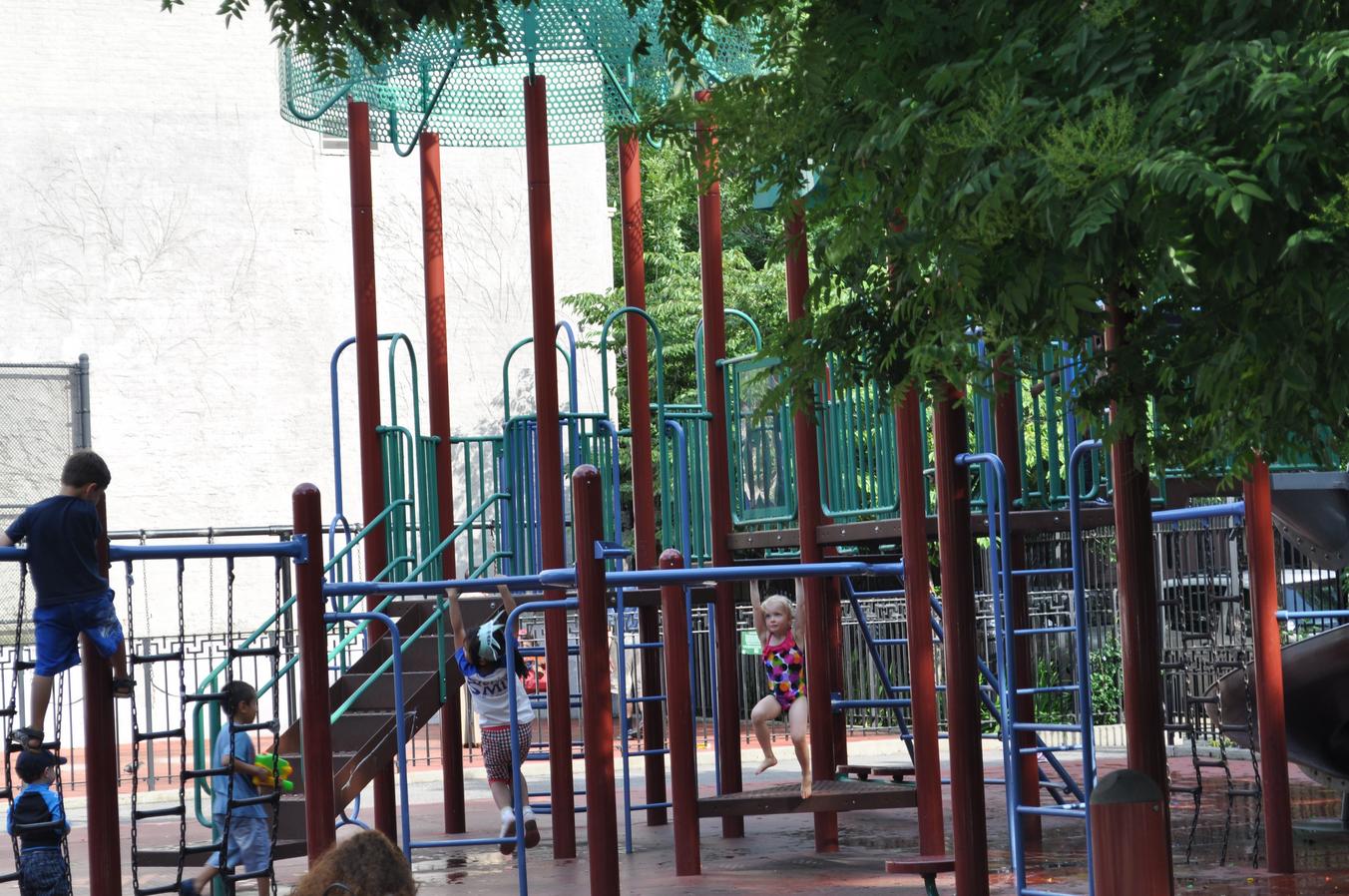 After 6pm, 12th Avenue got closed off and people were allowed to sit there. We got there at 7pm and it was already pretty crowded. Here's what it looked like around 8.30pm! You won't believe it but it got even fuller closer to the time of the fireworks.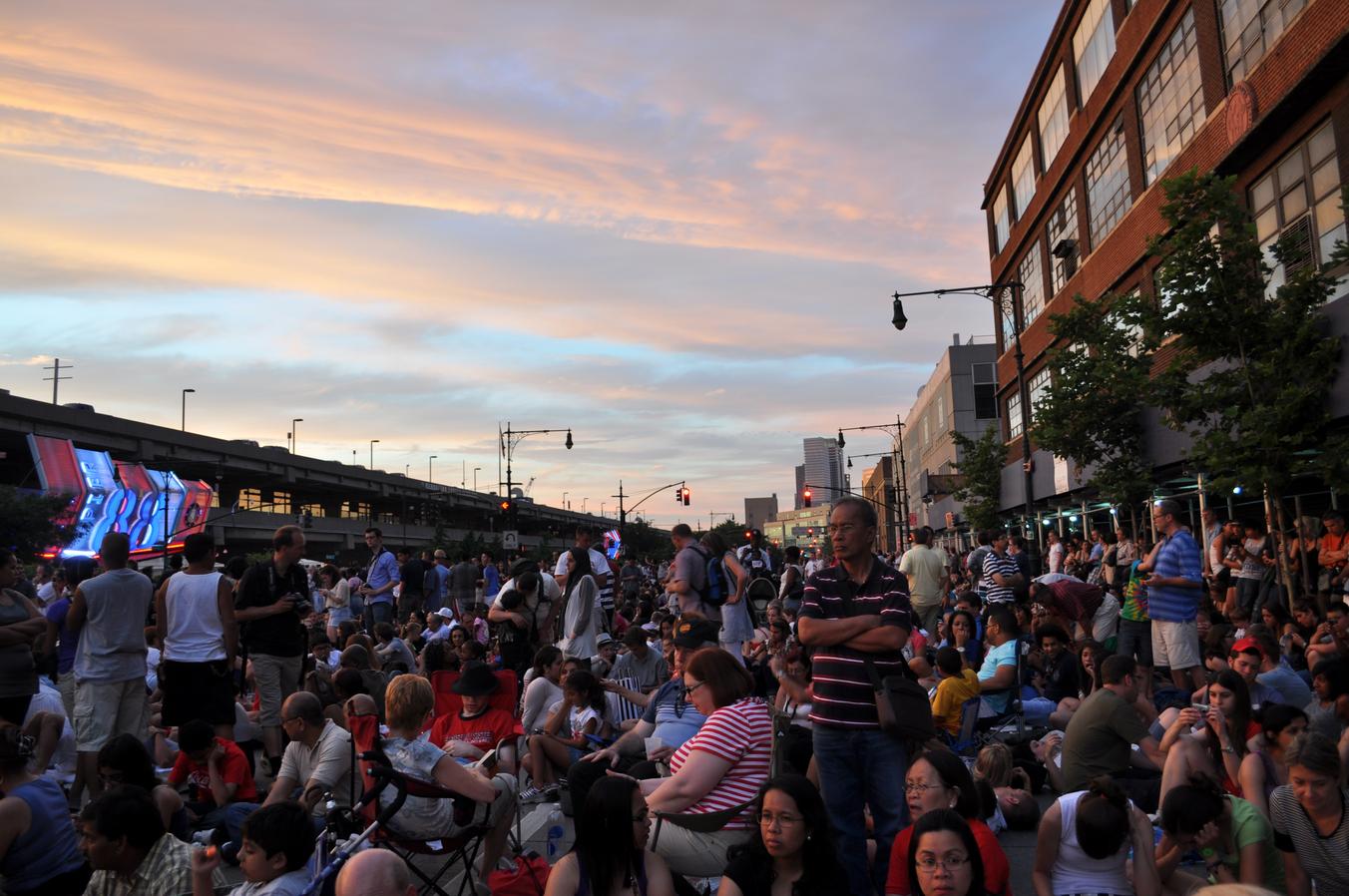 The fireworks didn't start until around 9.20pm, so there was a lot of waiting going on! Thankfully we remembered to take a bunch of stuff for the kids to do, as well as plenty of snacks and water!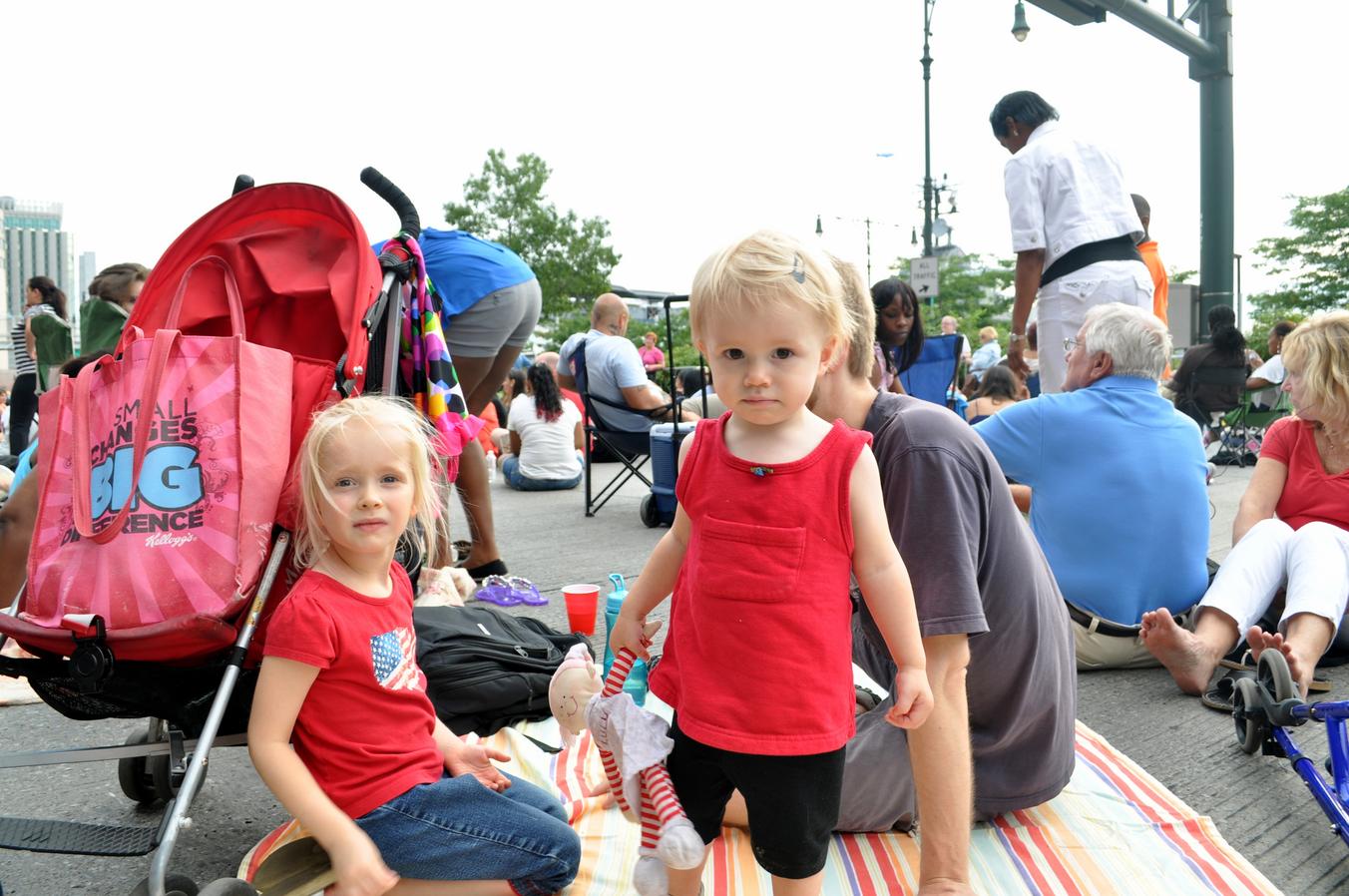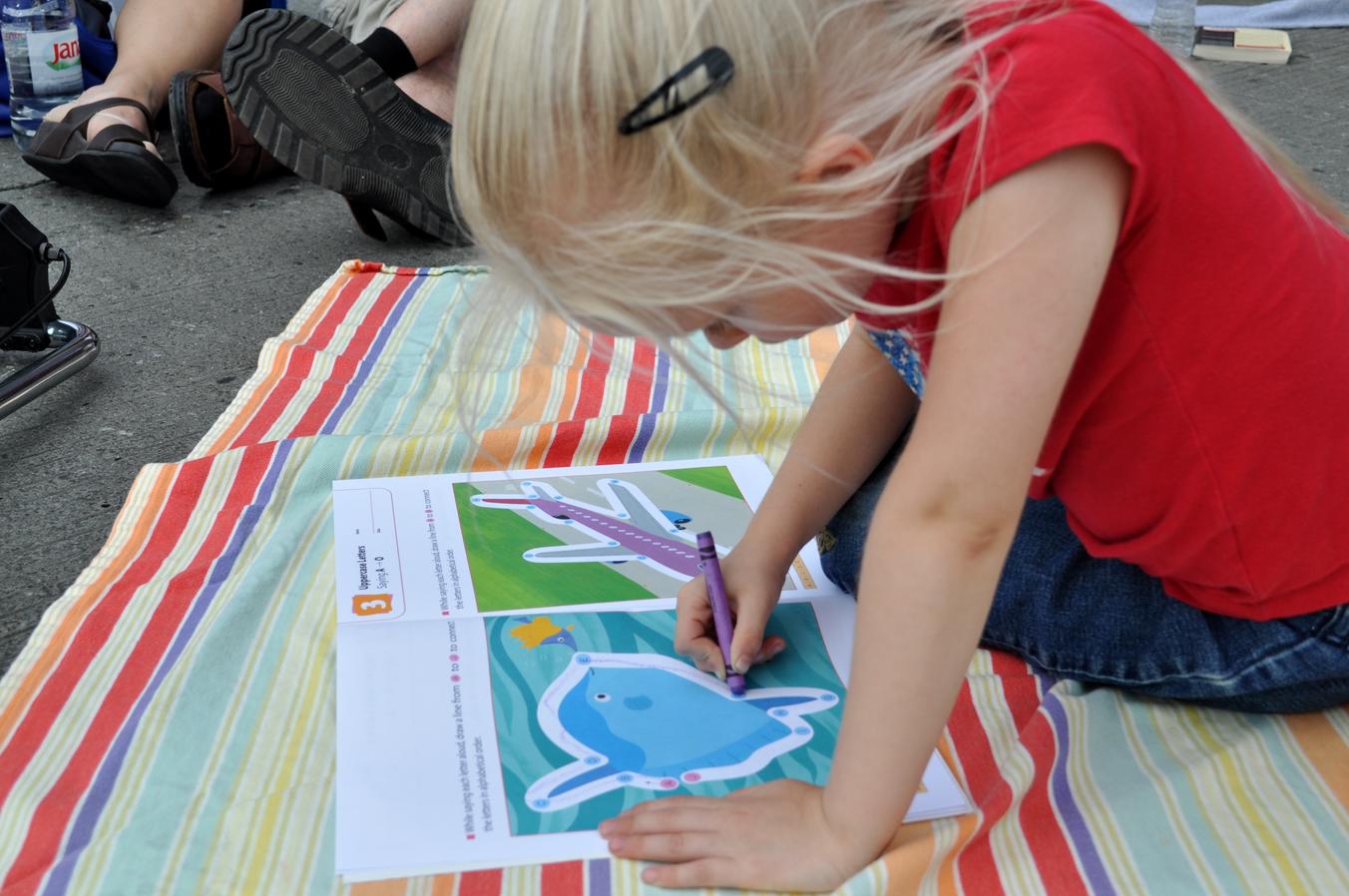 I also hand some time to play with the camera, and of course had to take a shot of Mr Handsome. The guy in the blue shirt isn't too bad either.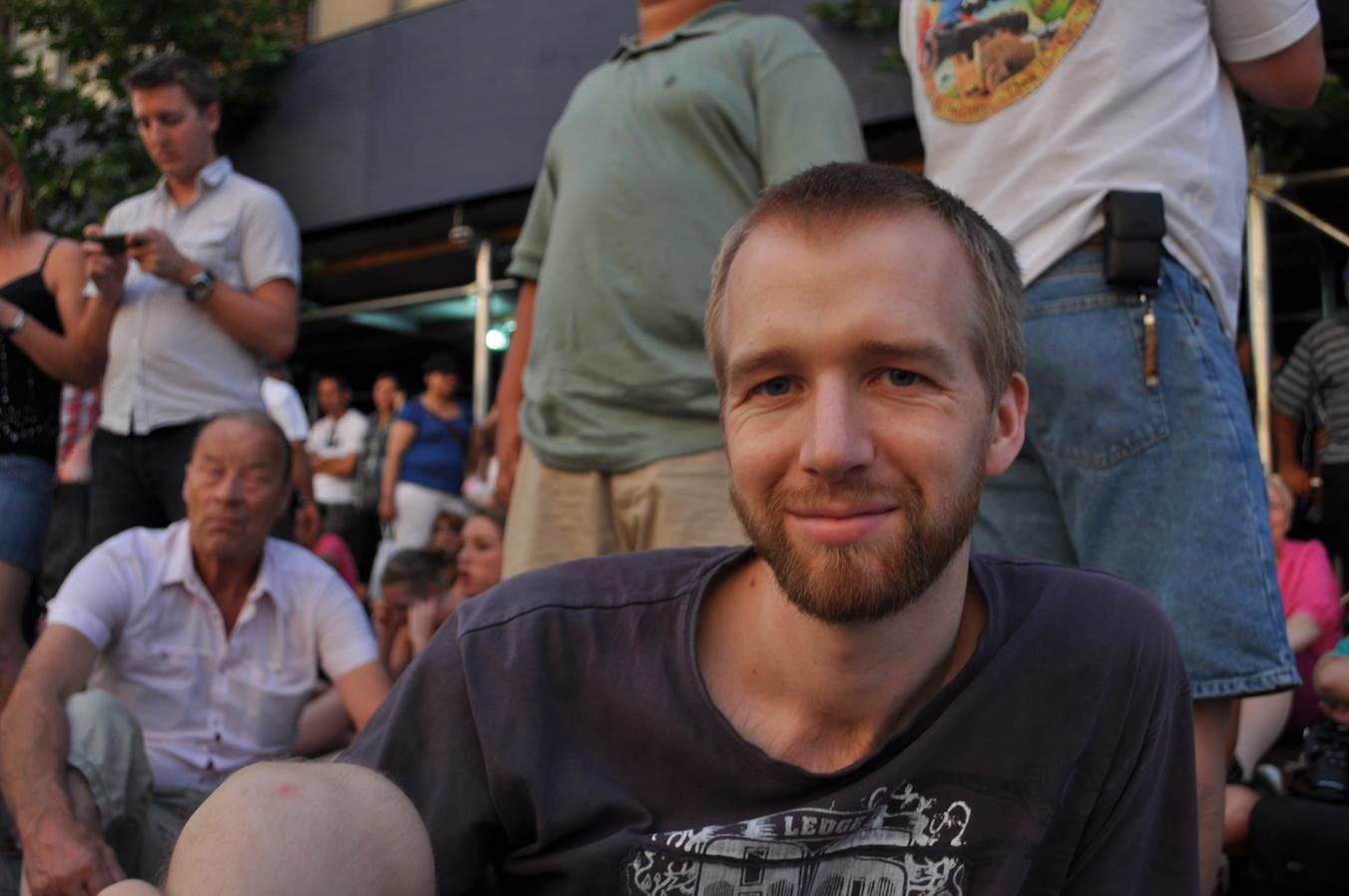 There was a spectacular sunset!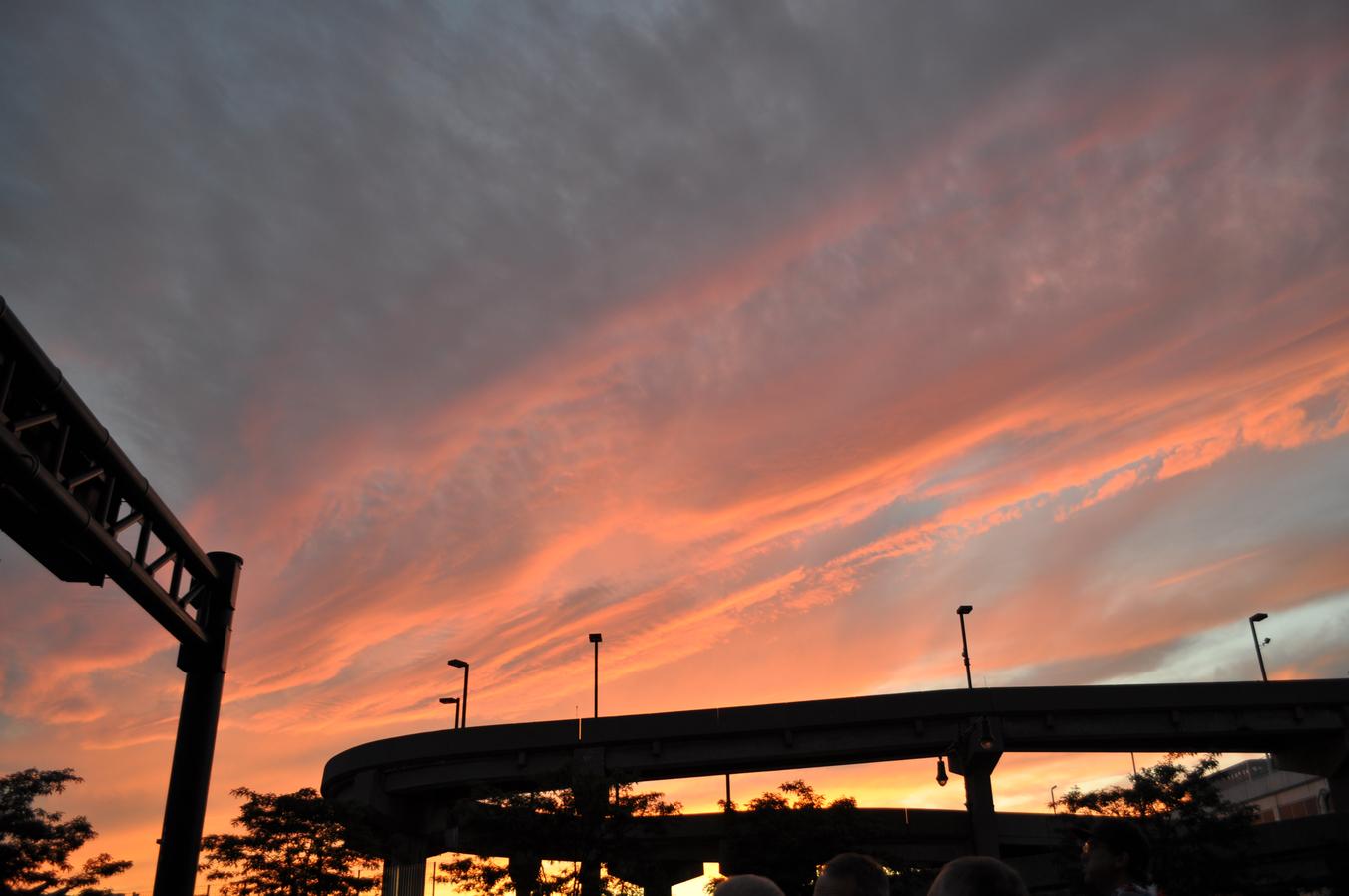 I won't tell you how many photos I took of the fireworks. I got a total of about 3 good/reasonable ones, and here they are: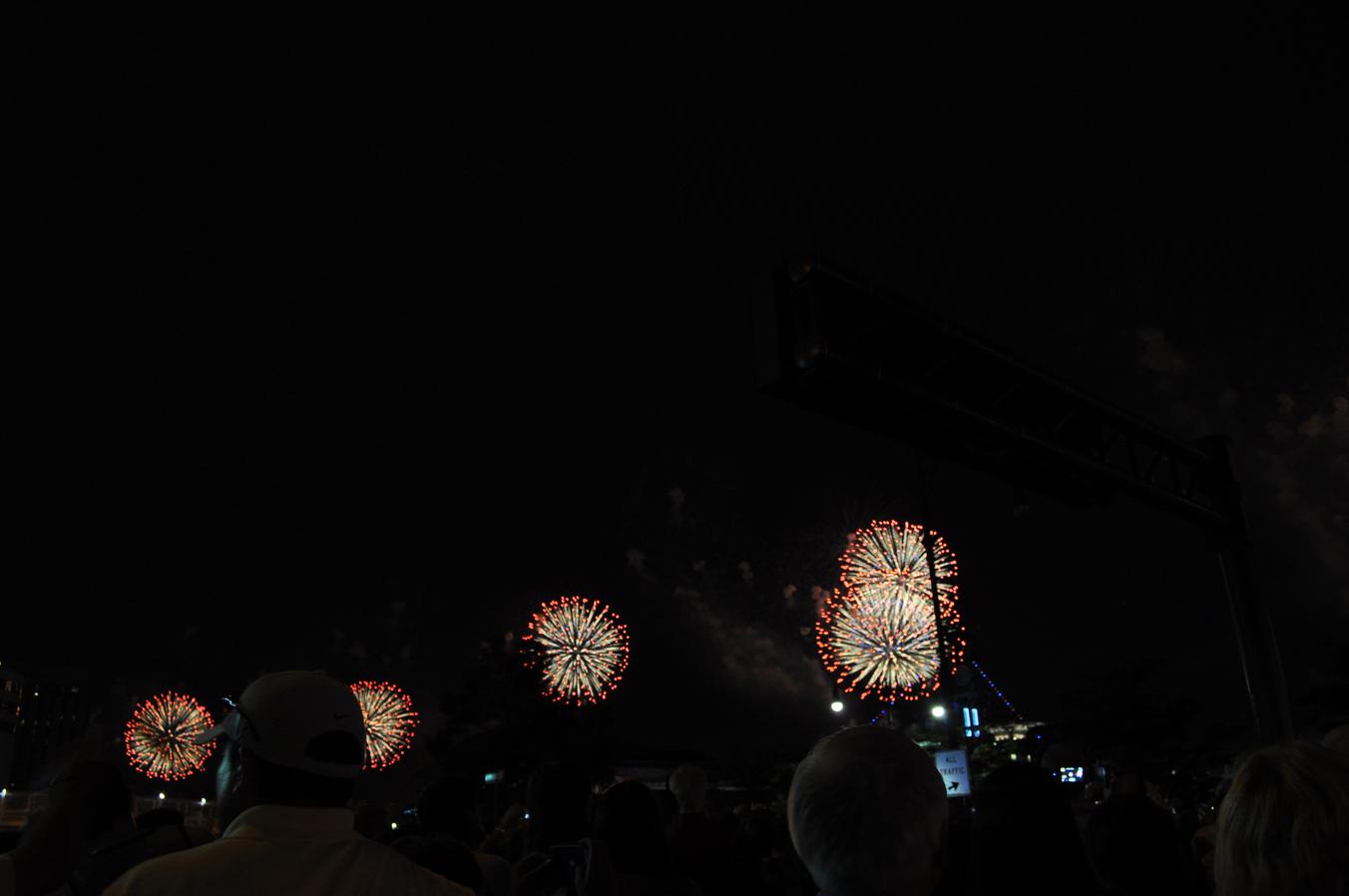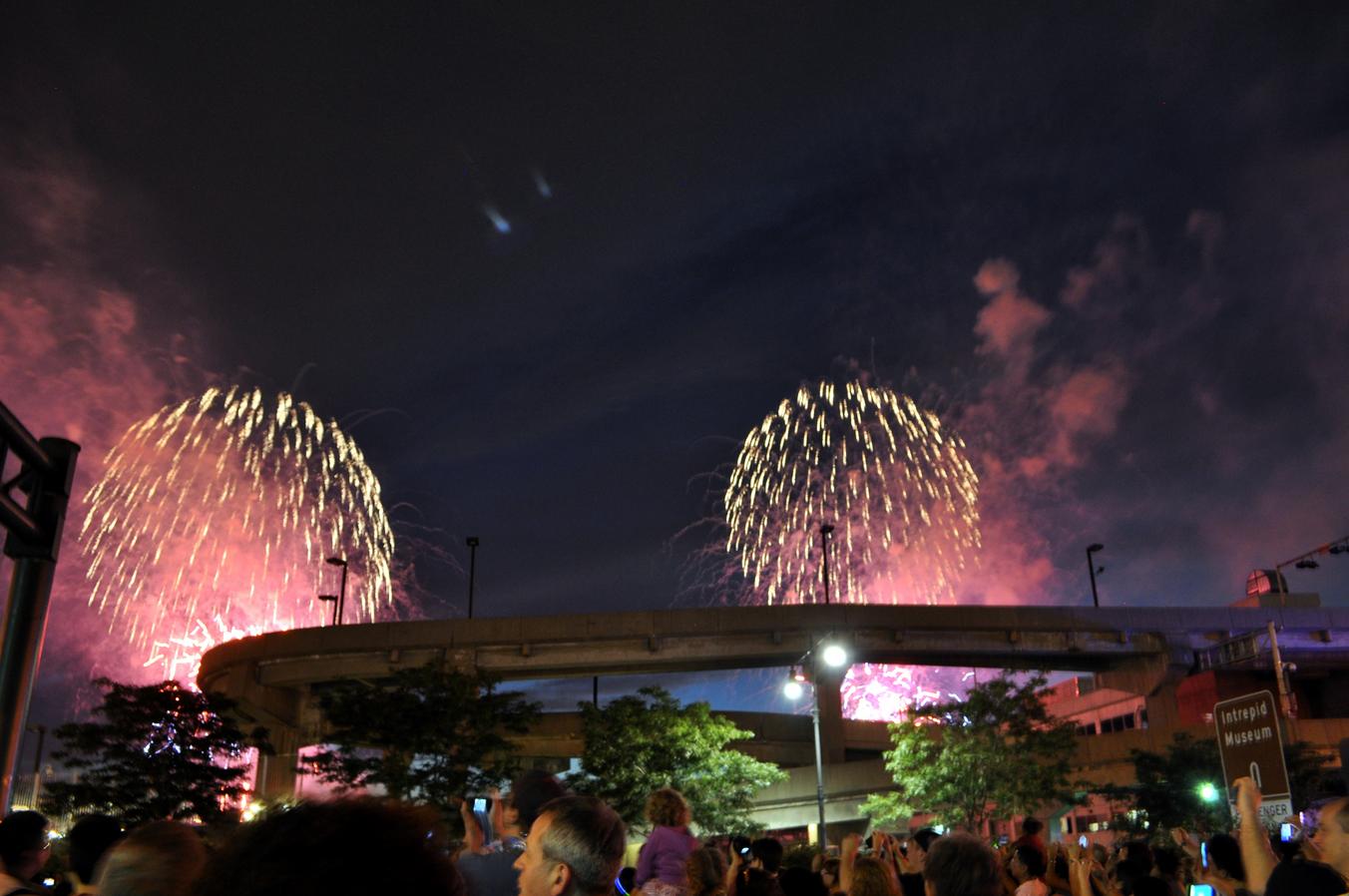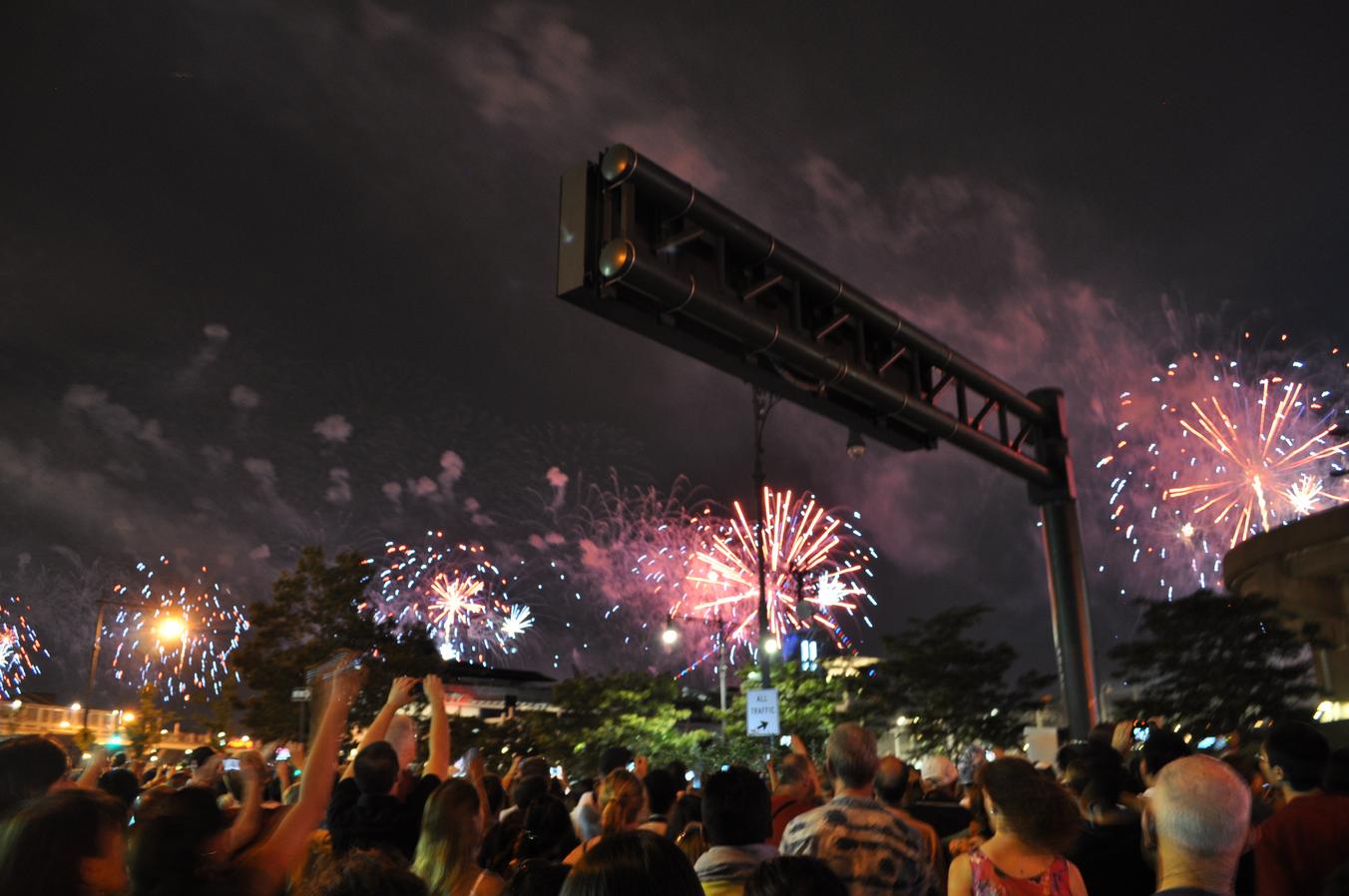 I think my next camera-related purchase will be a tripod!
I wonder where in the States we will celebrate Independence Day next year…