When Ben's dad was here back in April we got a fair bit of sight-seeing done, which even included some things I hadn't seen or done before, which was pretty exciting. One of those things was walking the Brooklyn Bridge, which is just one of those things you have to do in New York City. Now that I've done it, I understand why. The views are amazing, and the architecture lends itself to some really cool photos. Here are some for your enjoyment. :-)
We walked the bridge from Brooklyn to Manhattan — it almost feels like you're going to walk straight into the high rises in downtown!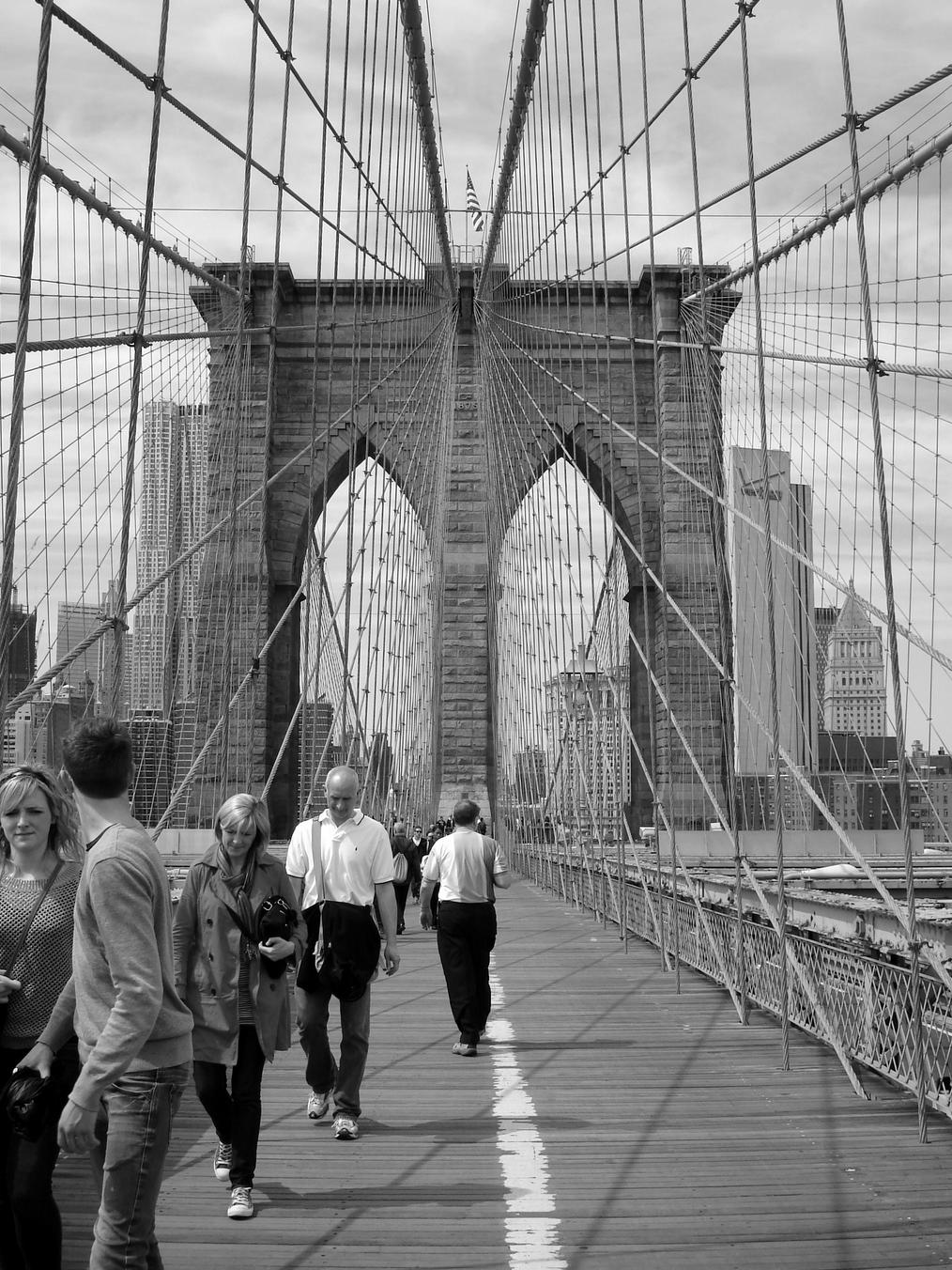 Two cuties joined us on our walk, and not a word of complaining was uttered!
Emily Roebling was quite the woman. You can read about all the struggles involved in building the bridge, and what part she played in its construction here.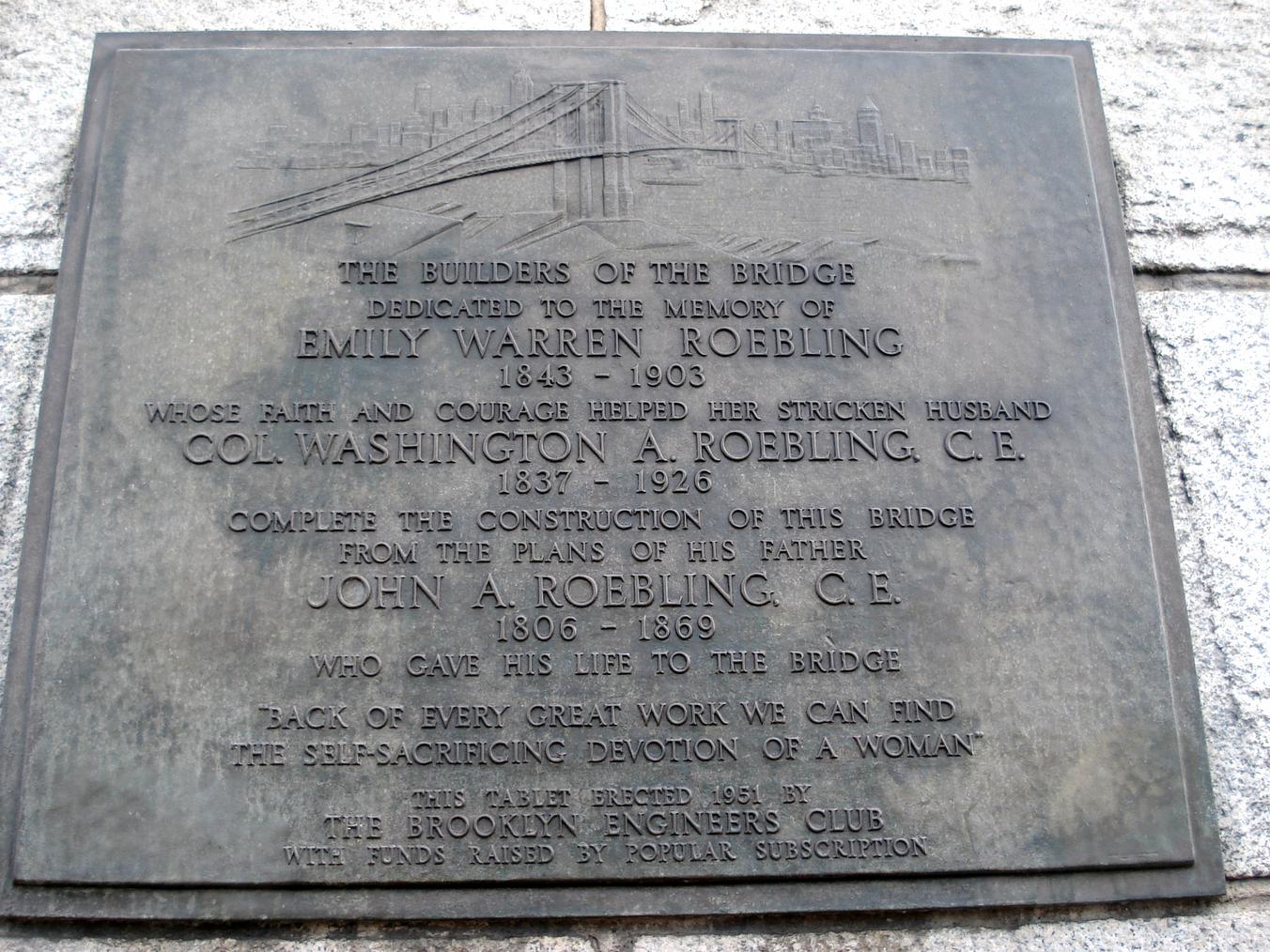 Here's Dad doing the touristy thing of having his photo taken on the bridge.
There are a lot of padlocks on the bridge with people's names engraved on them — sort of like graffiti that says 'John was here' but without the spray paint.
In my mind, there is some kind of inherent beauty in symmetry.
Looking toward the south west, you can see Lady Liberty in the distance and the big sky scrapers of Lower Manhattan.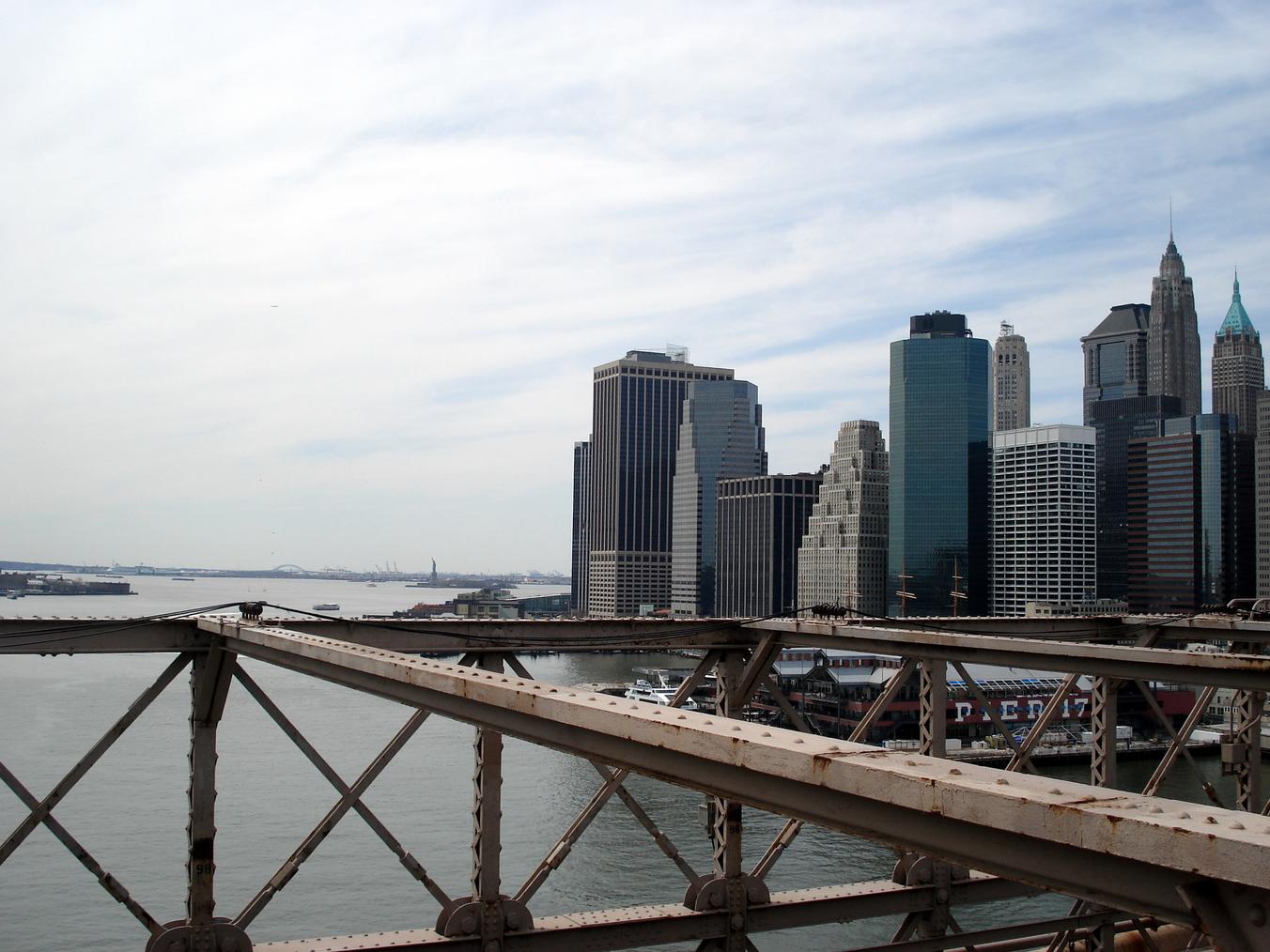 And looking north east, you can see the Manhattan bridge along with the famous Empire State Building and the Chrysler building in the distance.
Spring comes even to concrete jungles. I can't stop raving about how beautiful spring has been here in NYC — a photo post on that coming soon!