In preparing our Christmas dessert I twice had to stop and take pictures because the food was so beautiful.
First up, just admire the beauty of butter, sugar and eggs creamed together: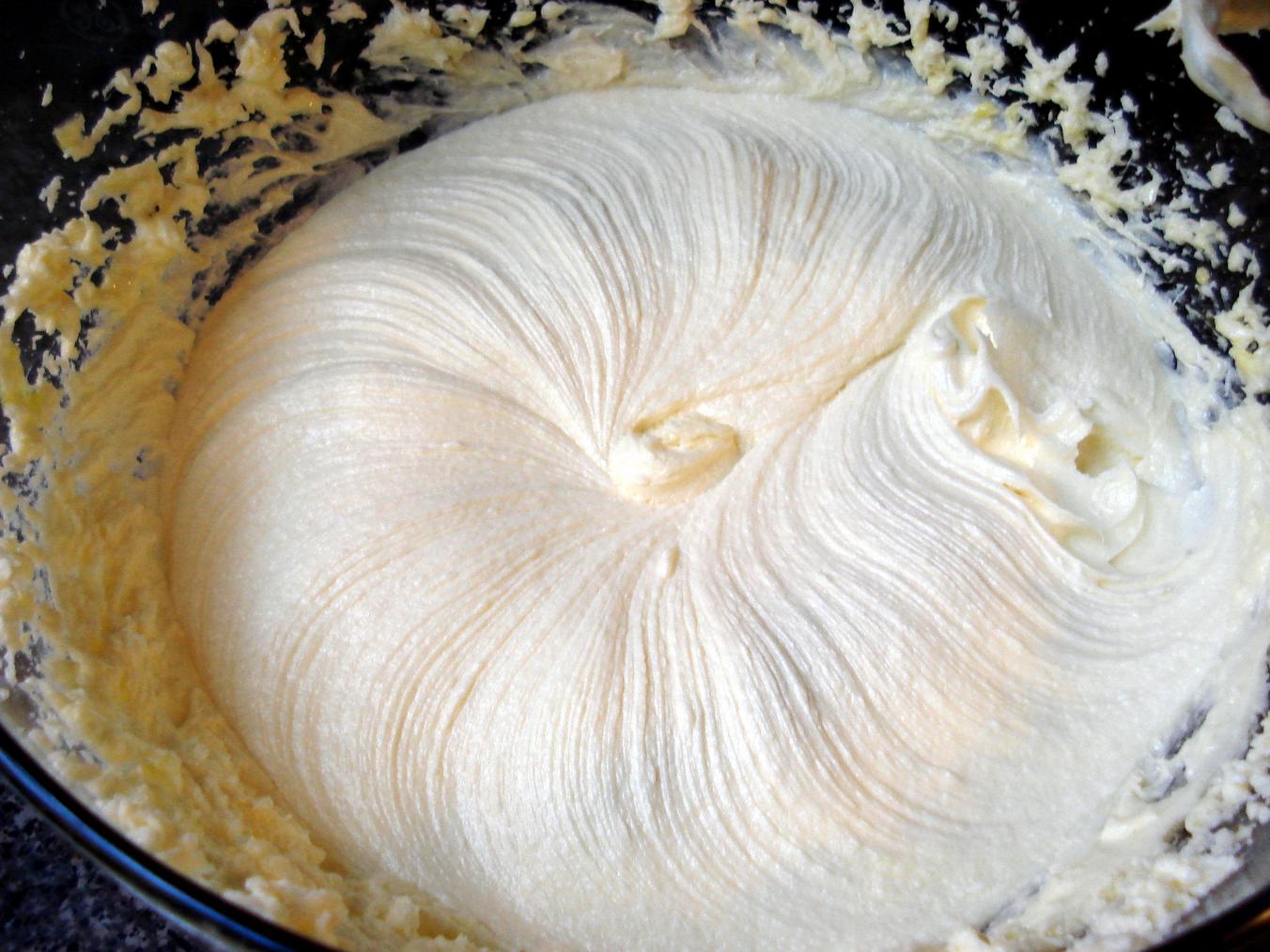 And when you cook up a syrup of sugar, butter and water, you get pretty swirls!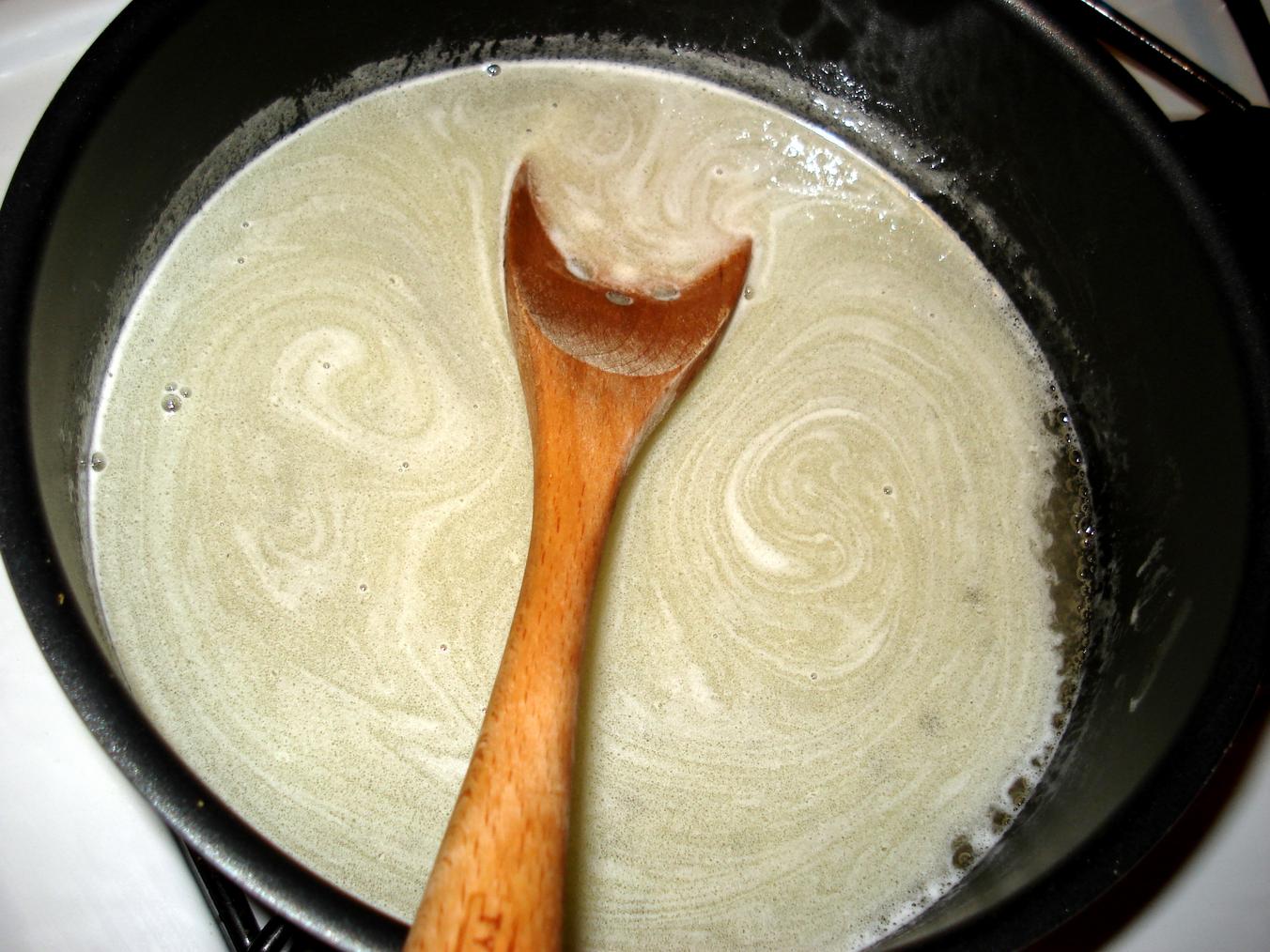 If I had a picture of bread dough, I'd share it with you… that's another happy occurrence in my kitchen.
Forgive me, but I love making, eating and sharing food!