A couple of weekends ago we visited Chinatown and Little Italy. I took so many photos that day that I cannot possibly fit them all into one post, so this one will be about Chinatown. Little Italy will follow eventually. :-)
New York has a real mix of immigrants, and they often settle in the same area — so much so that certain neighbourhoods seem very similar to where they came from. Brighton Beach has lots of Russians and many shop signs are in Russian. In Manhattan you have Chinatown and Little Italy (and many others) where for a little while it feels like you've stepped into another country. Between Little Italy and Chinatown the difference is so stark it's almost surreal — you stand on a street corner where the street behind you is packed with Italian restaurants and then you look left and right on the street in front of you and suddenly you feel like you're in China!
The shops are very, very full!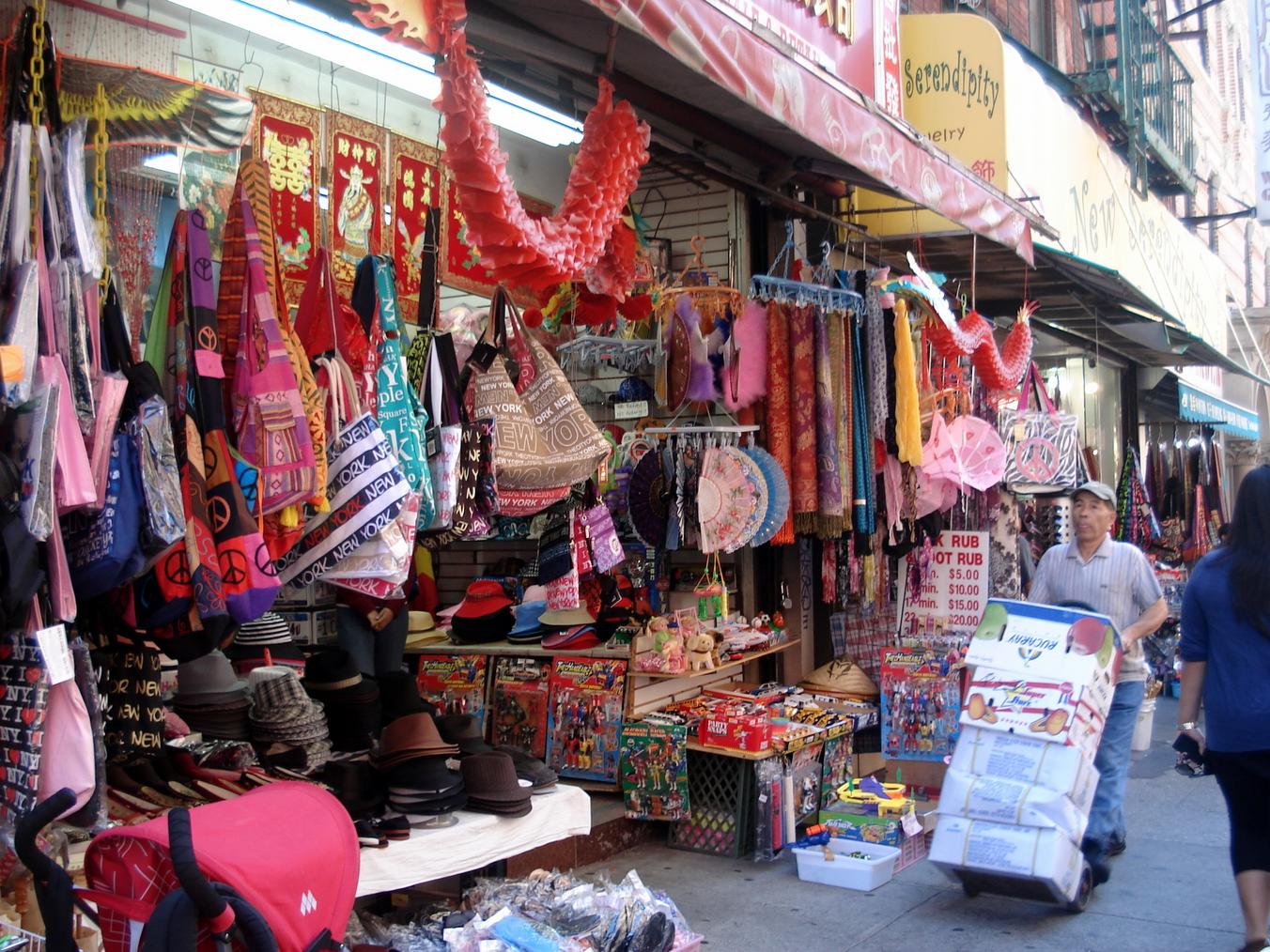 Here Ben is looking at some manbags: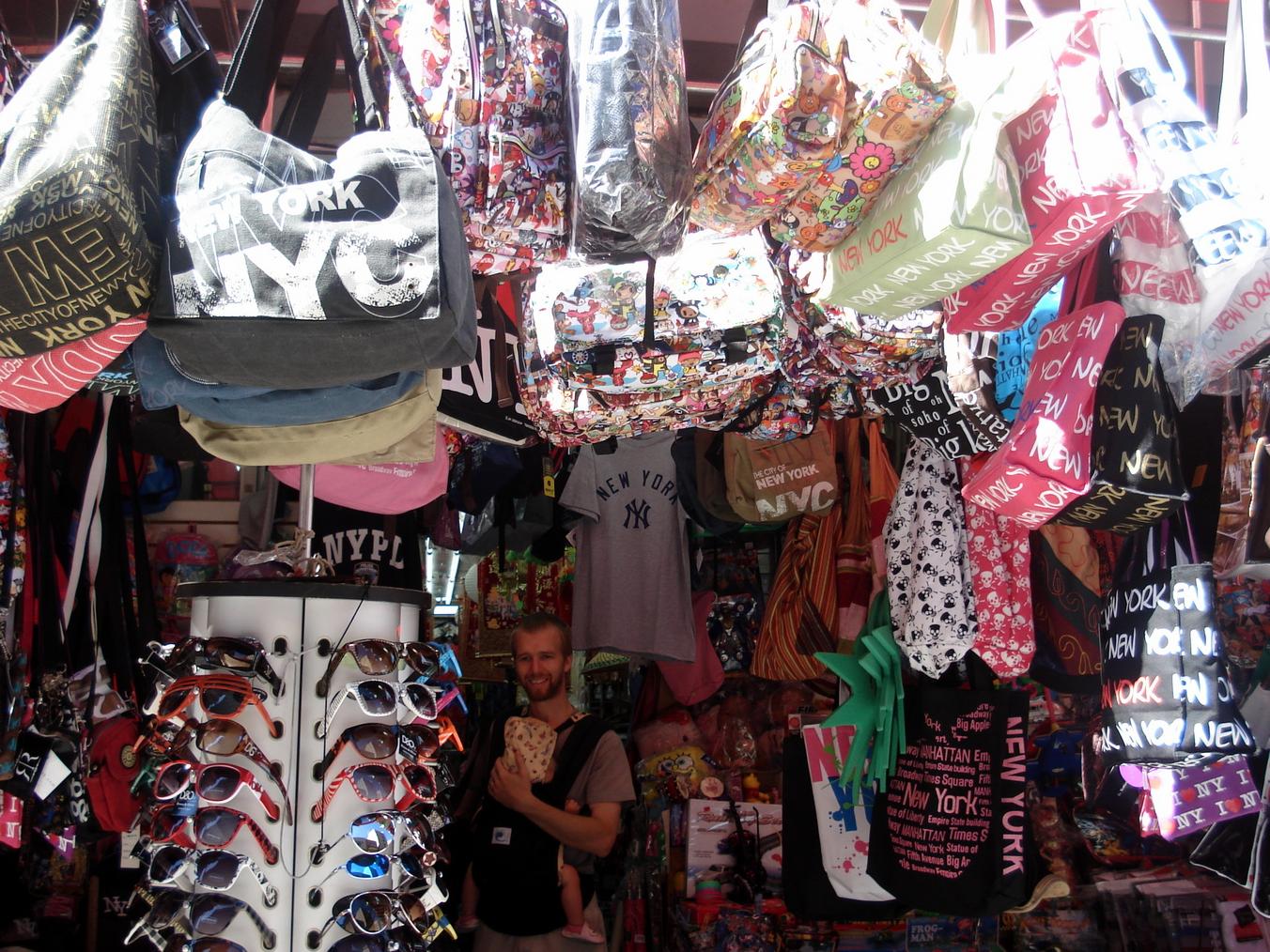 They seem to have the same kind of shops all lumped together. On one block we passed maybe 6 chandelier shops. I just had to take a photo — they sure optimise on space!
The food looked, um, different. I'm sure the restaurants would have been really nice (we're hoping to go back there sometime), but there were a number of things that were unidentifiable:
Not to mention the interesting-looking fruits:
The fish mongers' shop smelled a little strong and some things were still alive. Like the crabs that weren't in the water.
And the head-still-on-hanging-by-their-neck roasted (?) chickens in the shop windows. It's a pity there is so much window glare in the photos, but you get the idea.
I don't know what they did to those eggs… and what is that half open thing in the background?
What is that stuff? Entrails?
There was, of course, MacaDonalda:
And some fashion too. Though I must say the model doesn't really look the part. The one on the right doesn't really either.
I love the fact that New York City is so multicultural. Quite a cheap way to 'trial' different countries and see if you'd like to visit them one day!