My cousin Hannah Holder has a lovely website detailing some of the fine art she has done (and can do). She now has her very own domain name, so browse on over to HannahHolder.com and see it for yourself.
From lovely black and white drawings:
To colourful pieces like this one (the original of which is mounted in our NYC apartment lounge):
To amazing Escher-esque paintings like this one she made for my unicycling brother and his wife: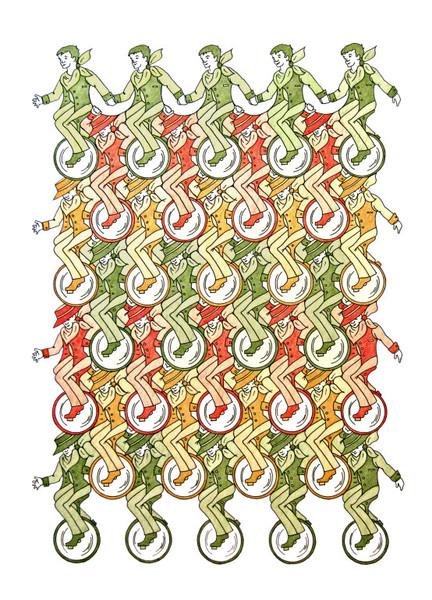 Oh, she does some really good calligraphy, too.
I'm pretty sure you can purchase her artwork (copies, and originals in some cases). And she may well be available to do the odd piece of commissioned artwork — I'm sure you can contact her here if you're interested in something beautiful!