The last week of July we headed off to Colorado for a Tschetter family reunion (Ben's mum's side of the family) to specially celebrate Ben's grandparents' 70th wedding anniversary. We flew to Denver and then Mum and Dad Hoyt picked us up from the airport and we drove into the mountains. There was the significant moment on the way when we stopped for groceries and I got to shop in a Real Supermarket (i.e., one with a decent selection and with wide isles and good lighting) in a town called Boulder (how original!).
The reunion was in the Rocky Mountains in a blink-and-you-miss-it town called Allenspark where we stayed in little log cabins at Pine Grove that were, well, best described with 2 'q' words: quaint and quirky. When it rained we had 4 containers catching the drips, the fridge was about as old as those hills (though it worked just fine!), there was an eclectic selection of kitchen utensils and crockery, and a gas stove with a pilot light, which I only discovered a little while after putting some grocery bags on the stove. Everything seemed tacked-on in an amateurish way, all for the price of a New York apartment for a week (and that's after the discount). But you know, it's strange that all these things just added to the charm. Adding to the charm factor was that we had our very own little brook outside. (This had the disadvantage of the nieces and nephews always seeming to time their games of Pooh-sticks right when Esther and I were trying to have a nap, but I'm getting side-tracked.)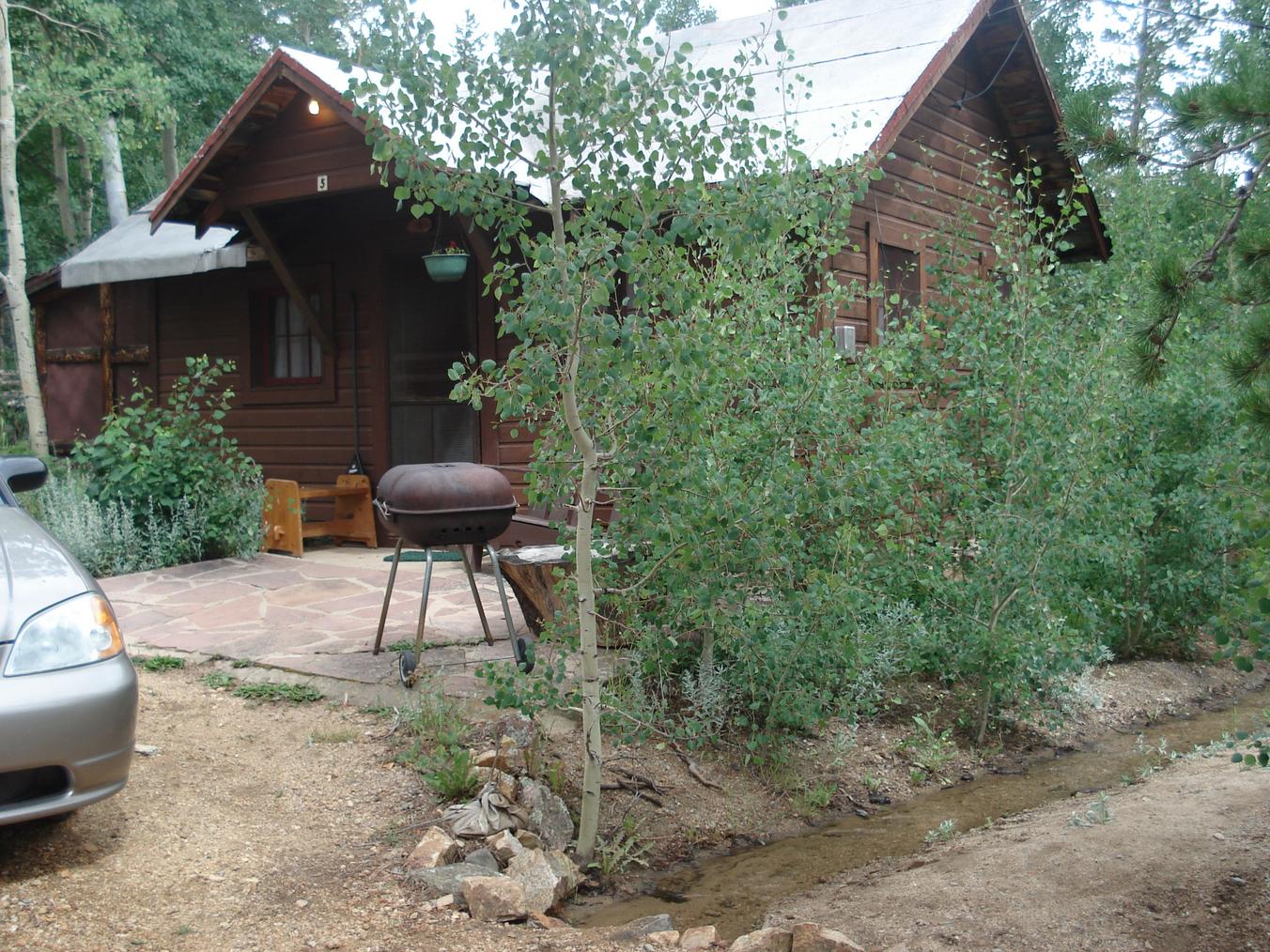 When we didn't find a can opener, Ben created some art. :-)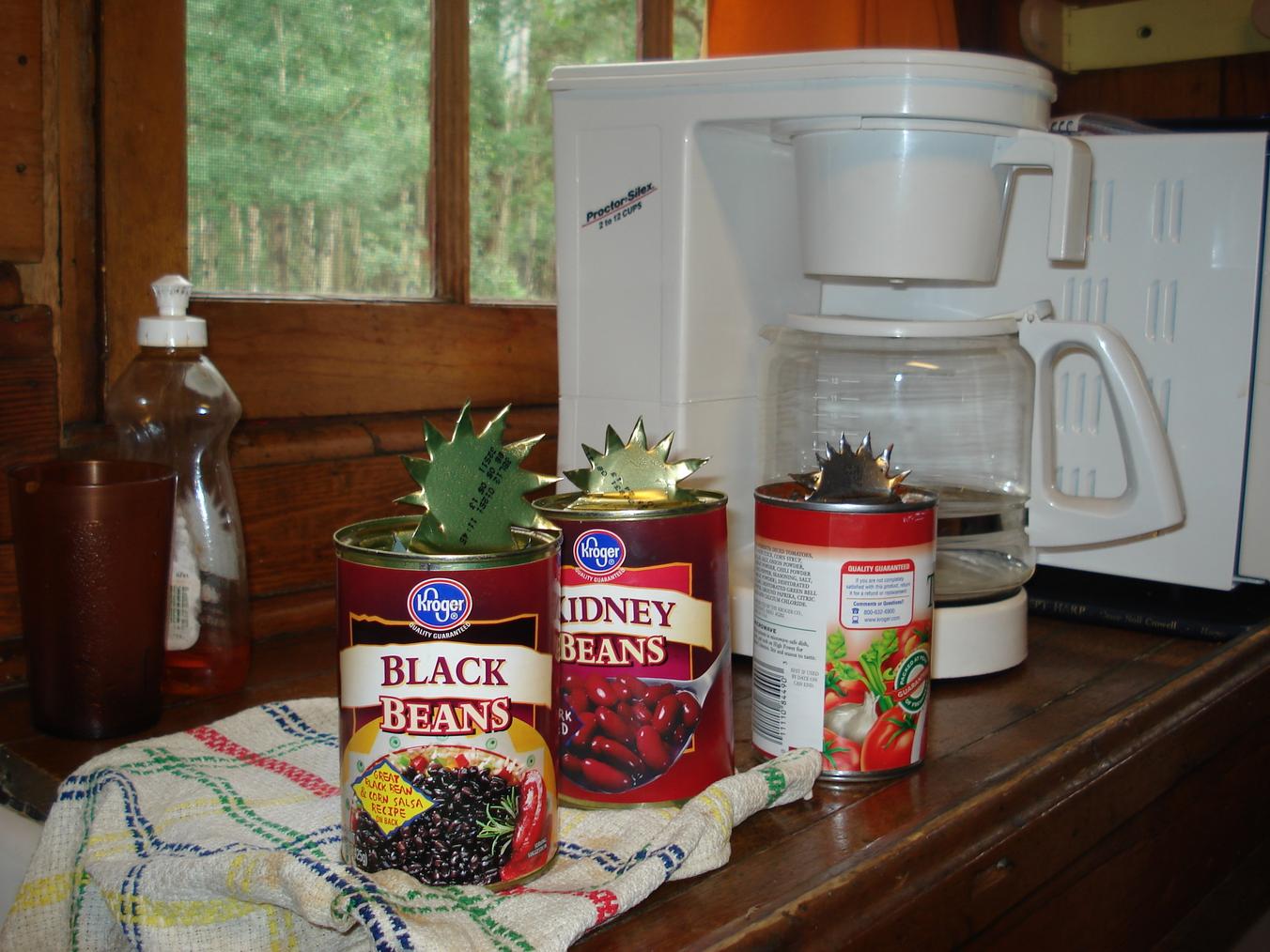 Allenspark's cute church building:
And the post office:
Allenspark is at a very high altitude ( about 2600m! That's about 8530 feet for the Americans), and we all felt it! I felt quietly relieved that I wasn't the only one getting puffed just walking down to someone else's cabin! When we went on hikes we often were so high up that we'd be near the tree-line.
The scenery was amazing, awesome (in the non-teenage way) and incredibly beautiful. We usually experienced it outside the car on our hikes, though one day we did drive up to a very high spot well above the tree line and even saw some elk.
There were hummingbirds! They're amazing little birds — their wings go something insane like 70 flaps per second which makes them sound like insects.
On the way to Lake Isabelle:
See all the wildflowers? There were so many, and so many different kinds! Here's one close-up:
Lake Isabelle:
A cascade from Lake Isabelle (I hate how you really can't get a sense of scale in photos like these. It's actually a pretty long way to those hills in the background!):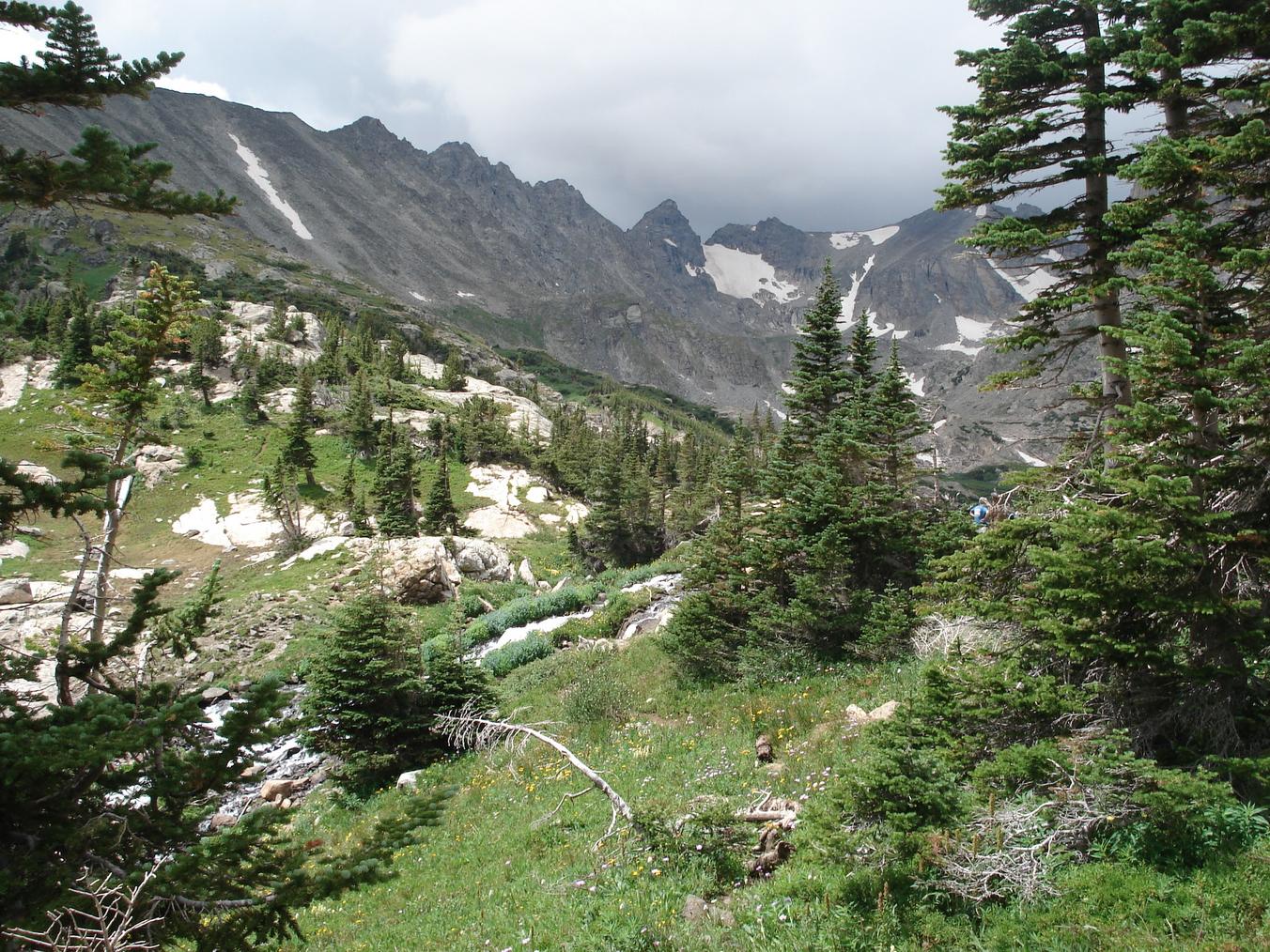 I took this dramatic photo on our way down from Lake Isabelle: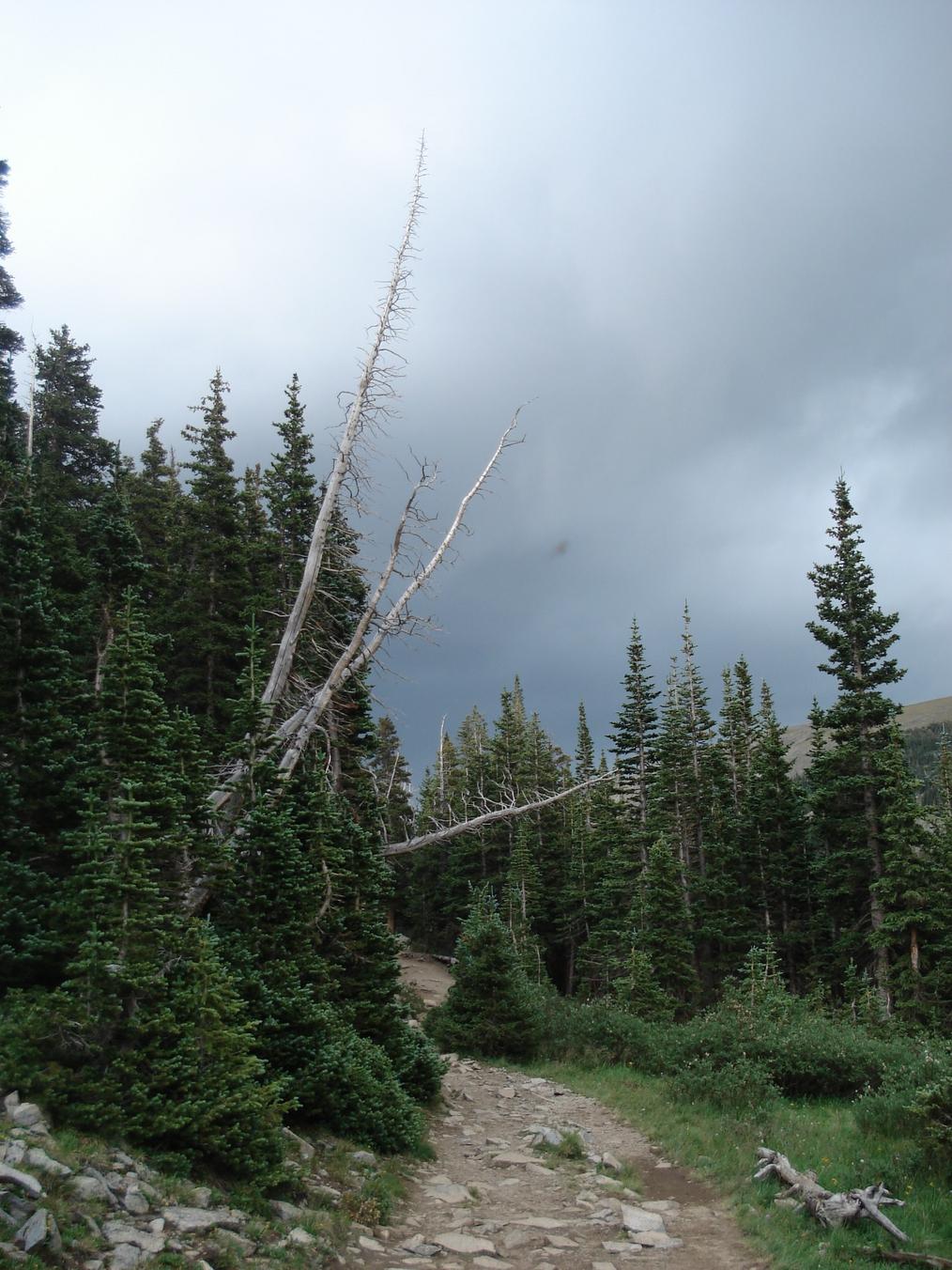 Us by Bear Lake: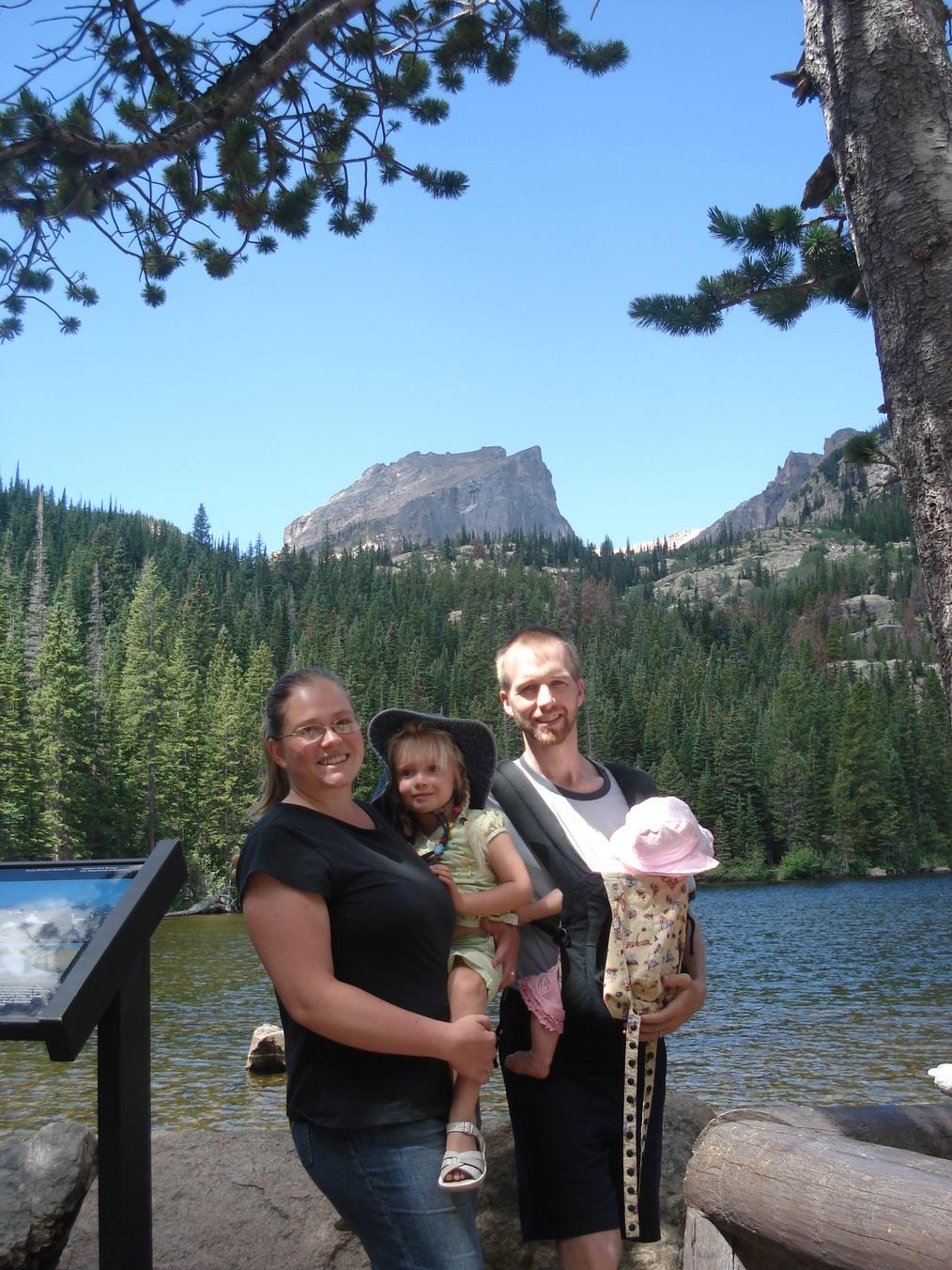 Visiting with relatives I had already met and meeting and visiting with other aunts, uncles and cousins was definitely a highlight. We had some family singing, stories of how people met, games of dominoes and take-two and numerous others and just lots of talking!
Grandpa Tschetter with Marica and Esther:
Aunt Marti with Esther: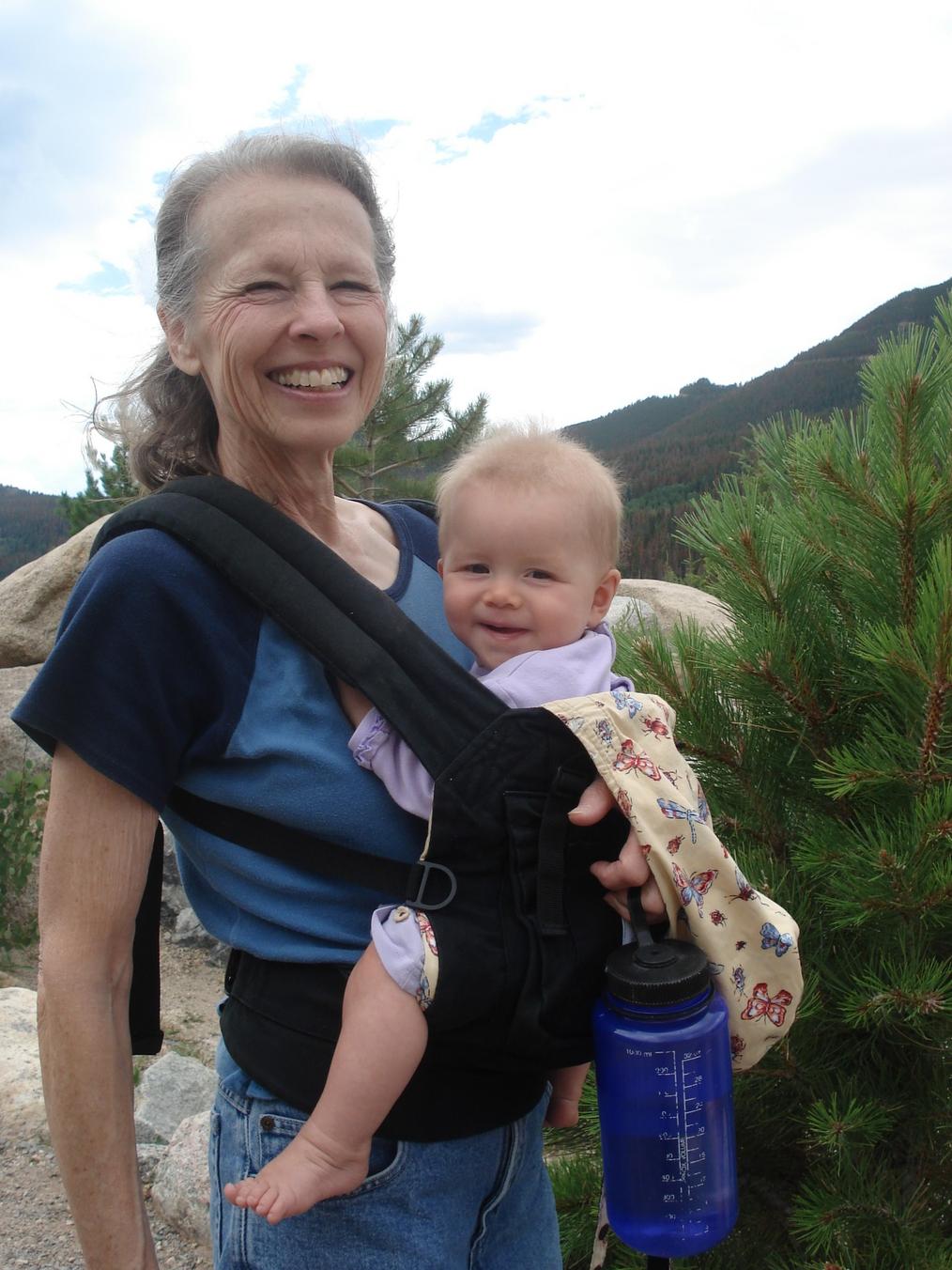 Eva with Esther:
Uncle David and Aunt Renie:
Another highlight was the special celebration day we had for Grandma and Grandpa Tshetter. We had a combined pot-luck lunch with delicious food and then that evening we had a special 'concert' time where pieces and skits were performed, gifts were given, Grandma and Grandpa recounted how they met, and there was a delicious coconut pound cake (tiered like a wedding cake!) made by Eva.
Here we're getting ready to have lunch: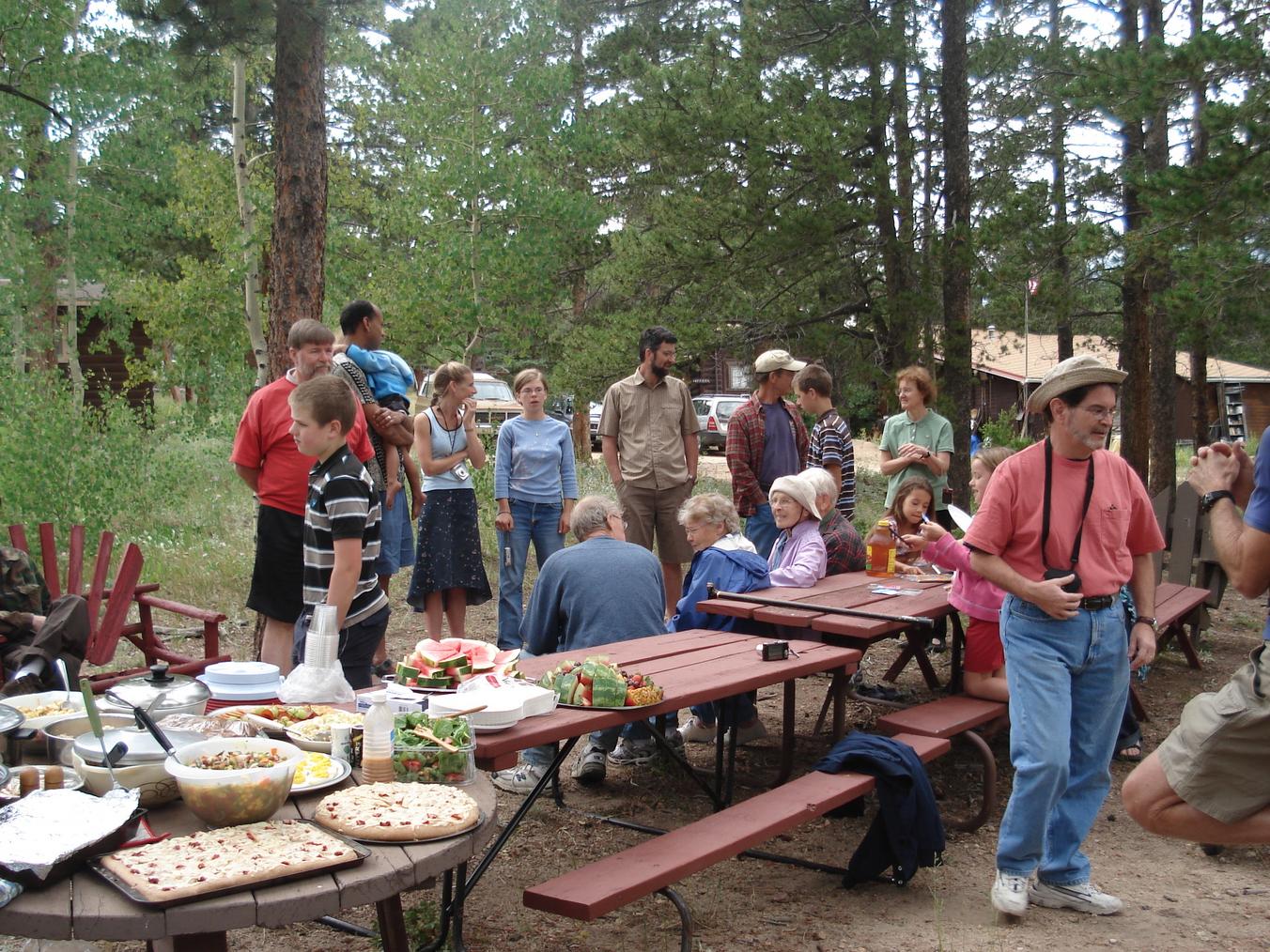 And G&G on the celebration evening looking at some presents:
Uncle Tom read the wedding sermon that Great-grandpa Tschetter gave at G&G's wedding 70 years ago. (Can you tell that we hired the facilities of a local art gallery for the occasion?)
We went on a number of hikes to some different lakes. I took a lot of photos, so here are a few:
Bear Lake:
Water lilies on Nymph Lake. I'm a bit disappointed at how the photo turned out, because when you were there in person there seemed to be so much more yellow!: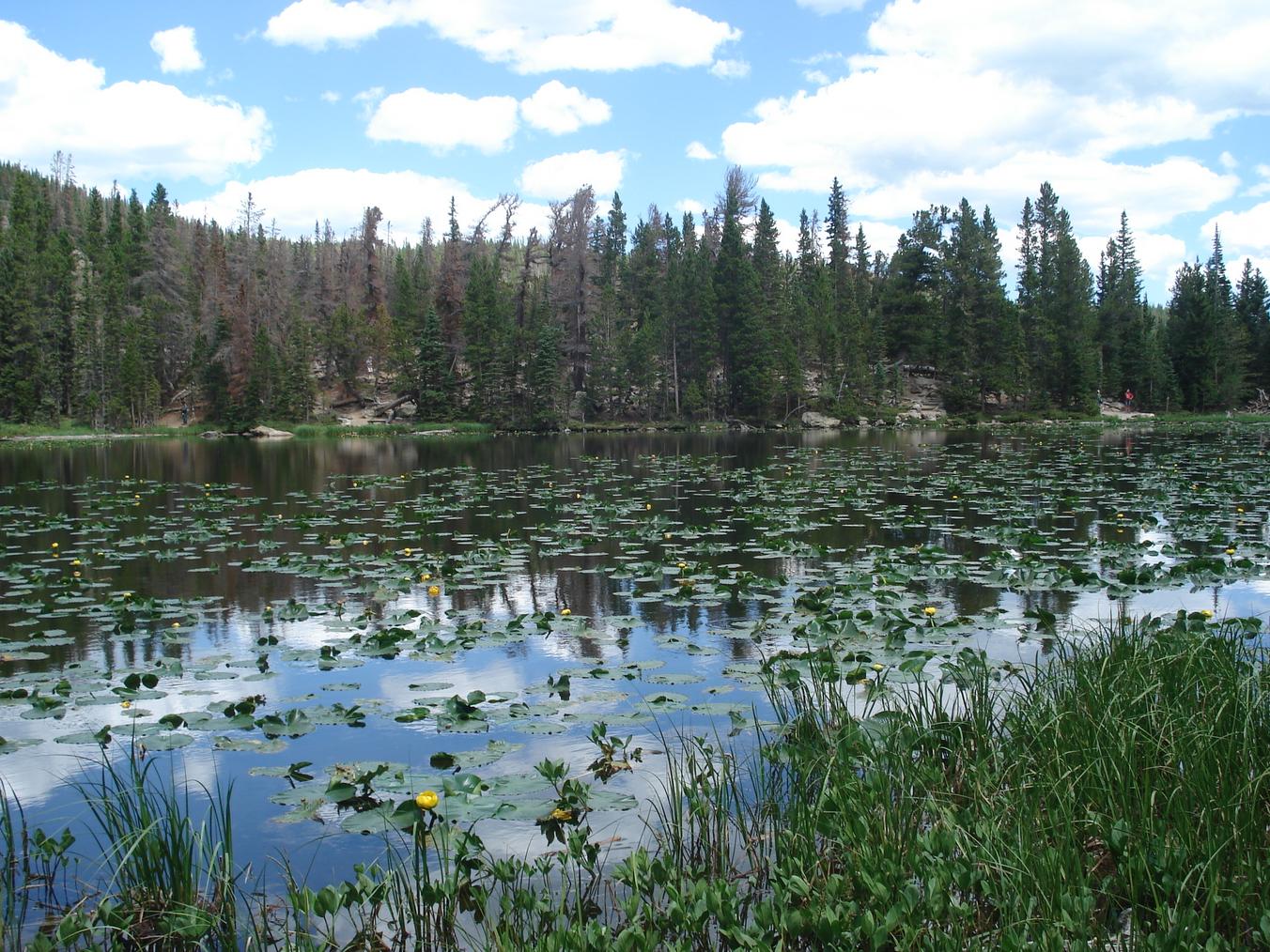 As for Marica, the highlight must have been being able to play outside with her cousins and riding a horse! I also must add just how well she did at the hikes. She walked by herself most of the time at mostly without complaining at that. Maybe all the practice she's getting here in NYC is paying off! One day she walked all around Bear Lake and then up to Nymph Lake and back, and another day she walked to and from Lake Isabelle (but with a fair bit of help on the shoulders of uncle Robert on the way up!). With all the running around she did with her cousins as well it's no wonder that she slept so well at night!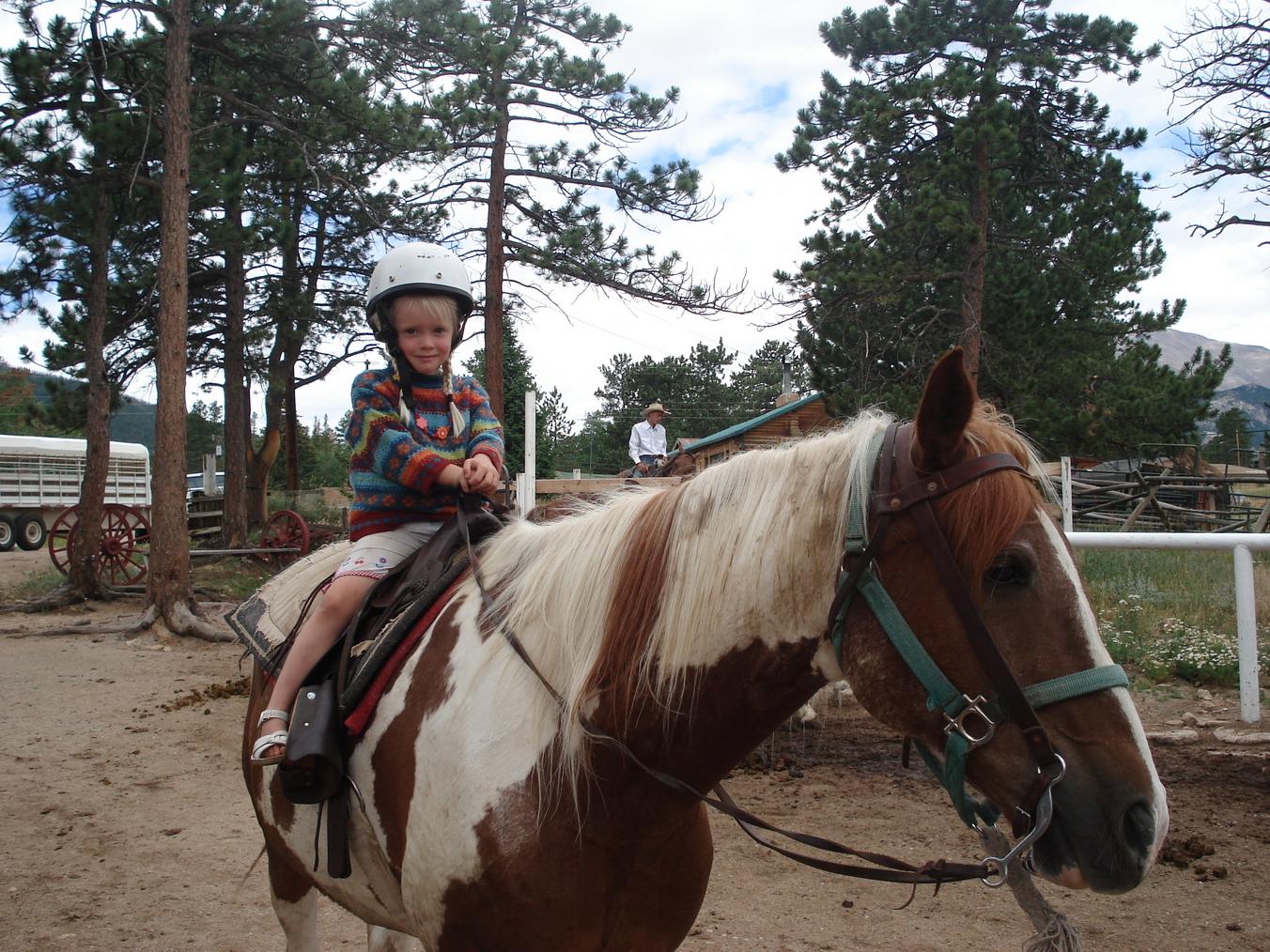 Next to the road was this shiny old fire truck and a photo opportunity was not to be missed!
Here is the family which Great Grandma rather humorously, yet accurately described as follows: "This is a very special family. I've been impressed with it for some time now." Hannah took this photo and I don't know how many times she set up the camera and then ran to the back, but it was a lot! :-)
When I see a picture like this, I'm reminded of God's faithfulness through the generations and that He is a God that sees the Big Picture, yet is not unconcerned with the small details of life.