On Saturday, after our little jaunt to Staten Island, we had a little meander around Wall Street. When dad Hoyt talks about Canyon City, then this is it. I don't get that feeling in Brooklyn, but boy, down there the streets are quite narrow and the buildings go up so high that if you wanted to take a photo of them you'd have to plaster 2 or 3 together.
We saw the impressive New York Stock Exchange. I wish I could give you a better idea of scale. It's HUGE.
The famous Wall St.
Looking down Wall St. It was actually a sunny day, but the sun has a long way to go to get down here!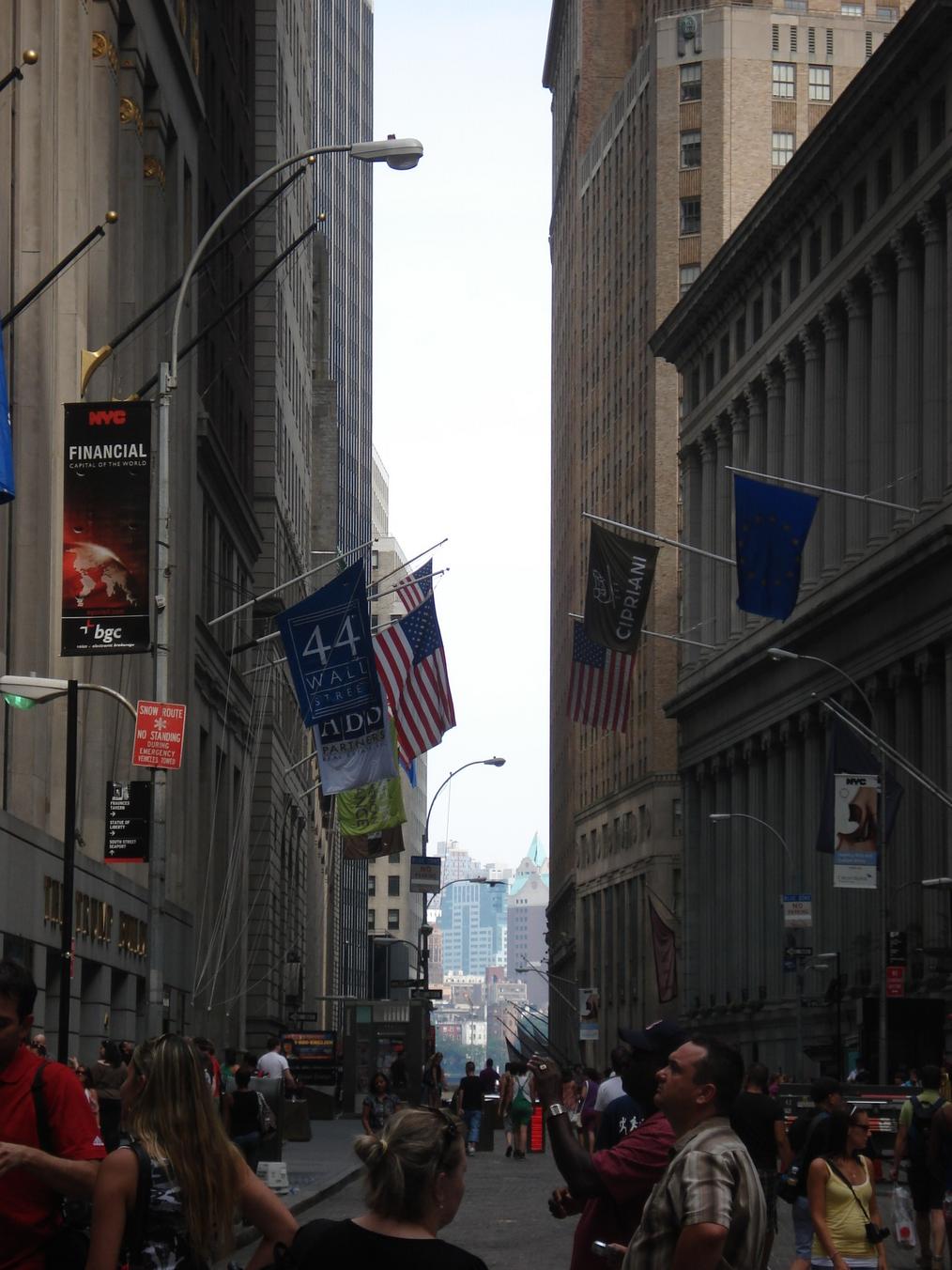 And Wall St the other way, toward the Trinity Cathedral.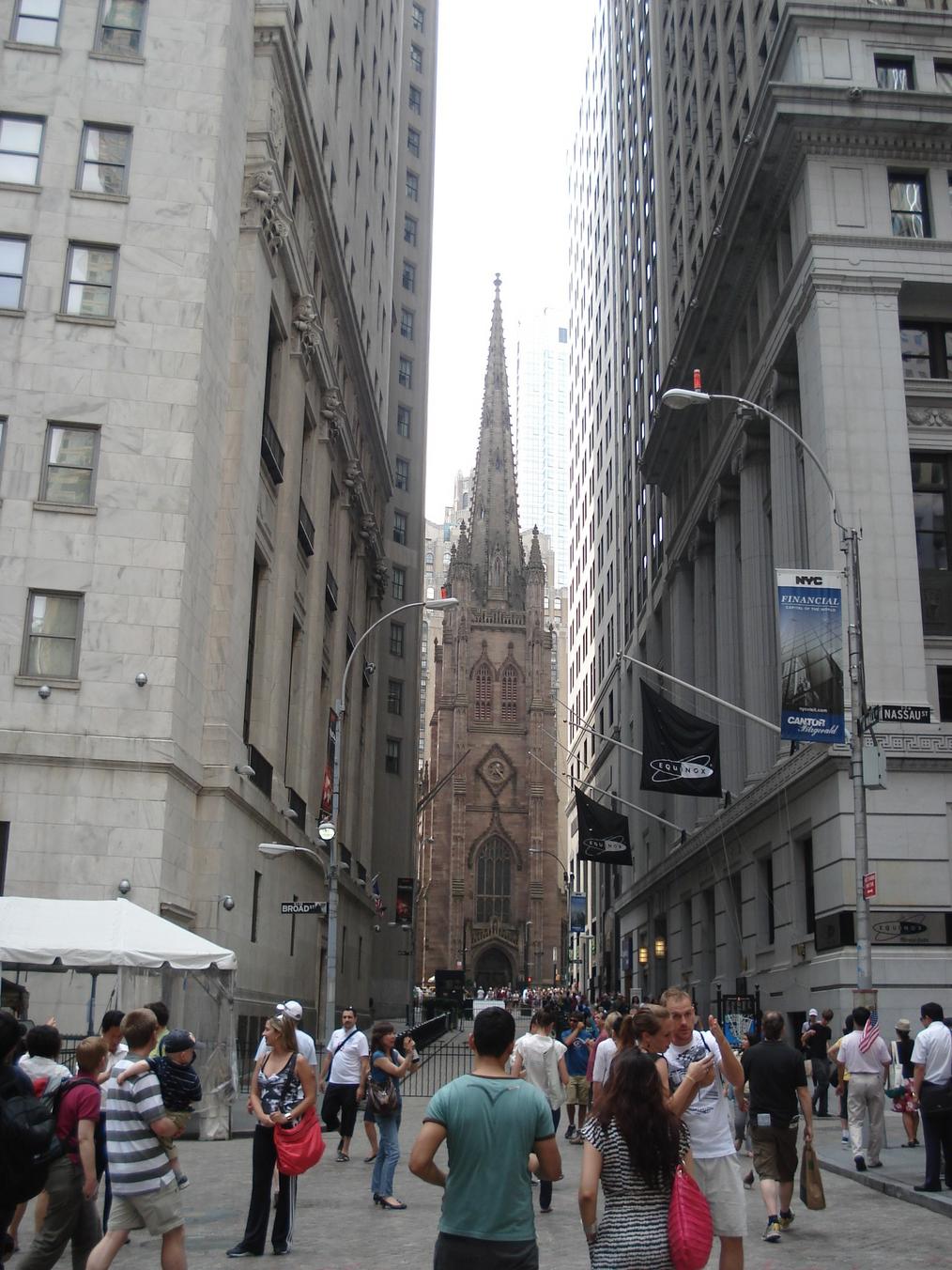 Someone had the nice idea to have a garden 30m up in the air. With sizeable trees to boot.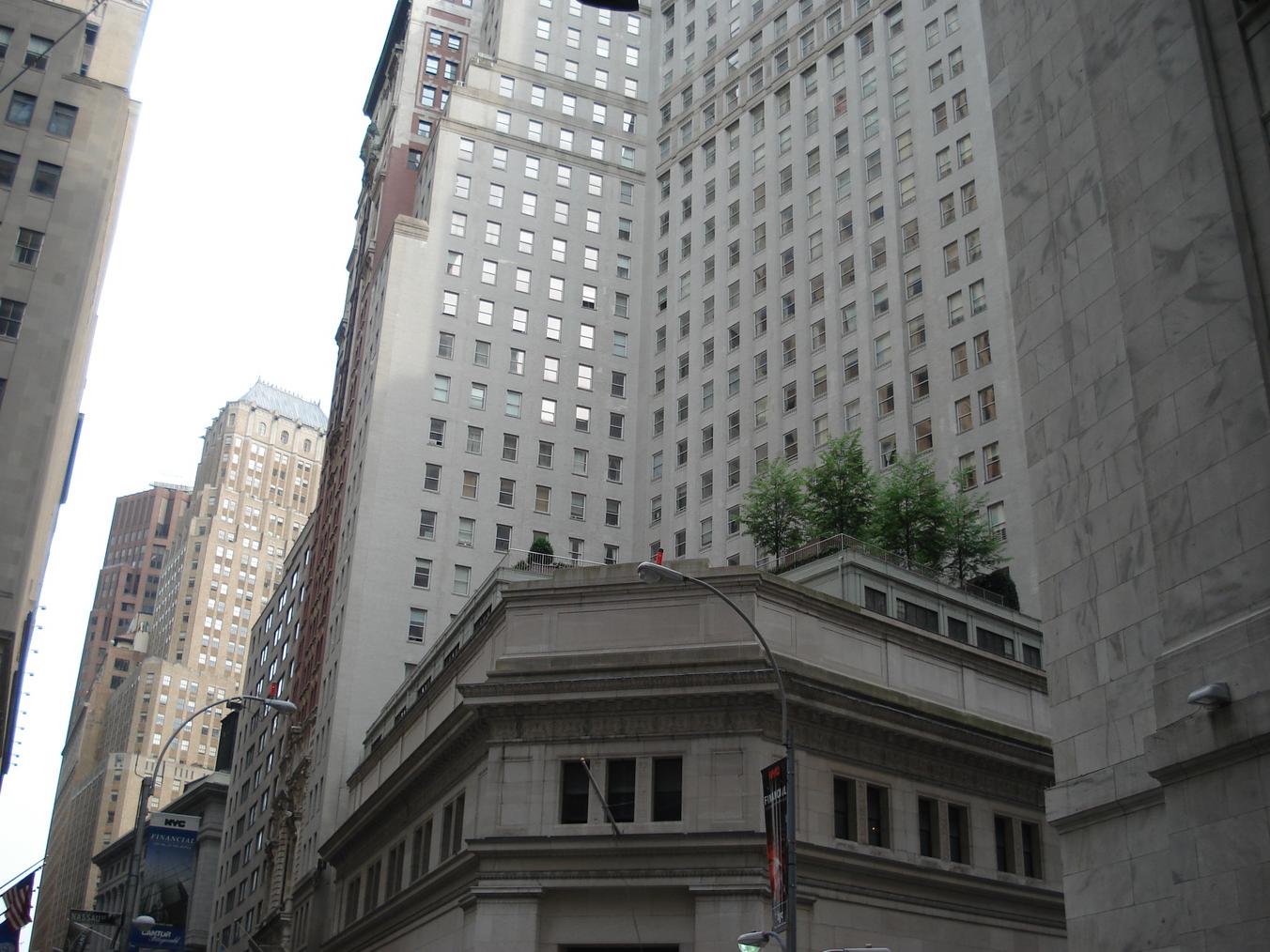 14 Wall Street is an impressive building!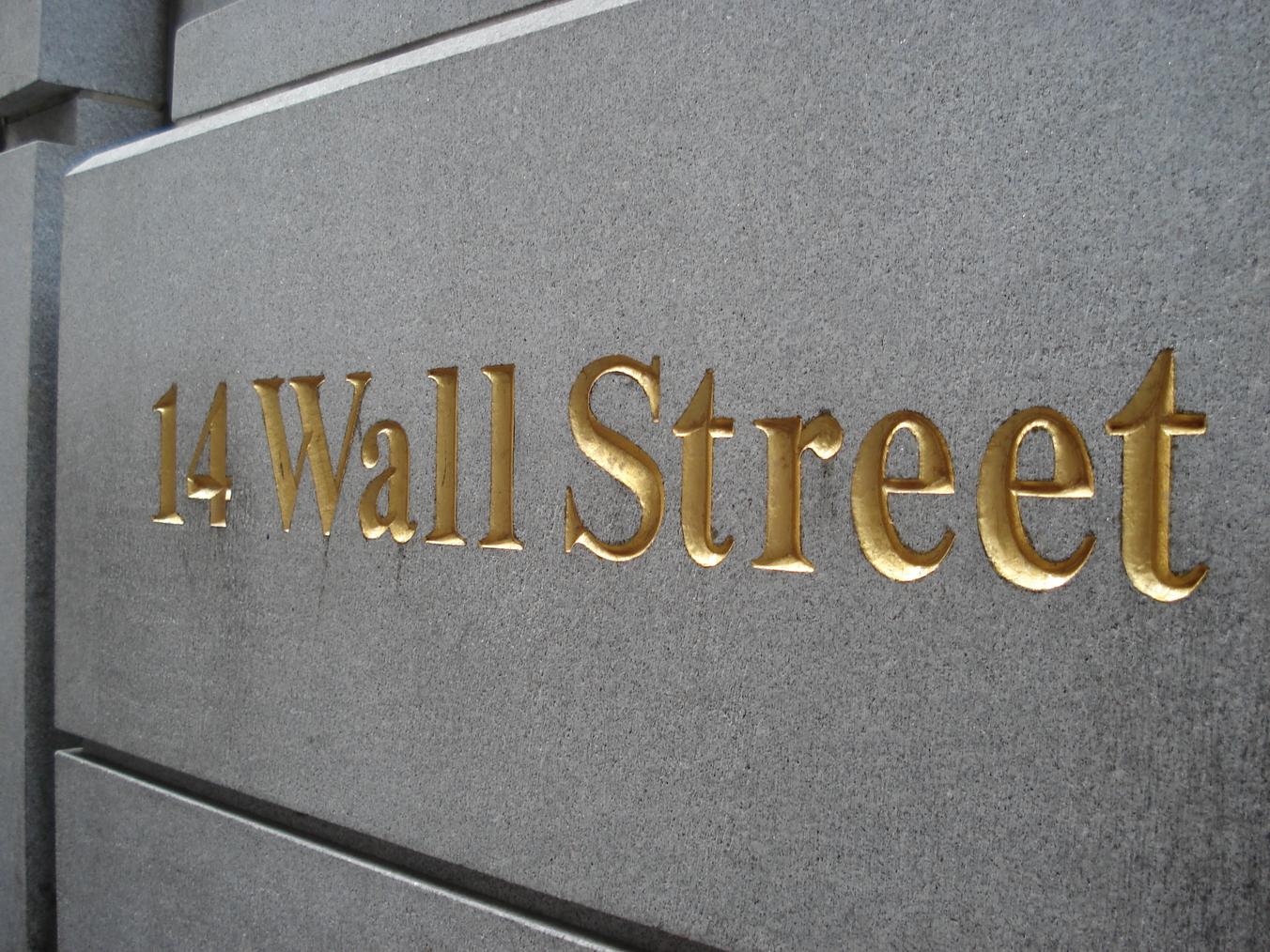 The image of cops in the States sitting around eating donuts has always seemed a bit unfair to me because you don't really see anything like that in NZ. Well, since coming to the States I've seen cops sitting around in cop cars reading newspapers, going into shops and buying drinks larger than you have ever seen and I have seen cops that wouldn't be able to catch me when I run. And anyone who knows me knows what that means! The cops in the car below were reading magazines and one was pointing to a picture of a girl who wasn't wearing much when I happened to walk past his window. I guess they were sitting there in case something happened, but man that was getting paid for doing nothing if I ever saw it!
Around the corner we went to a Borders bookshop to buy some maps. There were 2 floors and that was great, but just look at the ceiling!
In Borders I saw a cool map of Manhattan that shows you the buildings' proportions (roughly, obviously). It gives you an idea just how much taller the twin towers were than anything else around them. And how very wide the Hudson River is!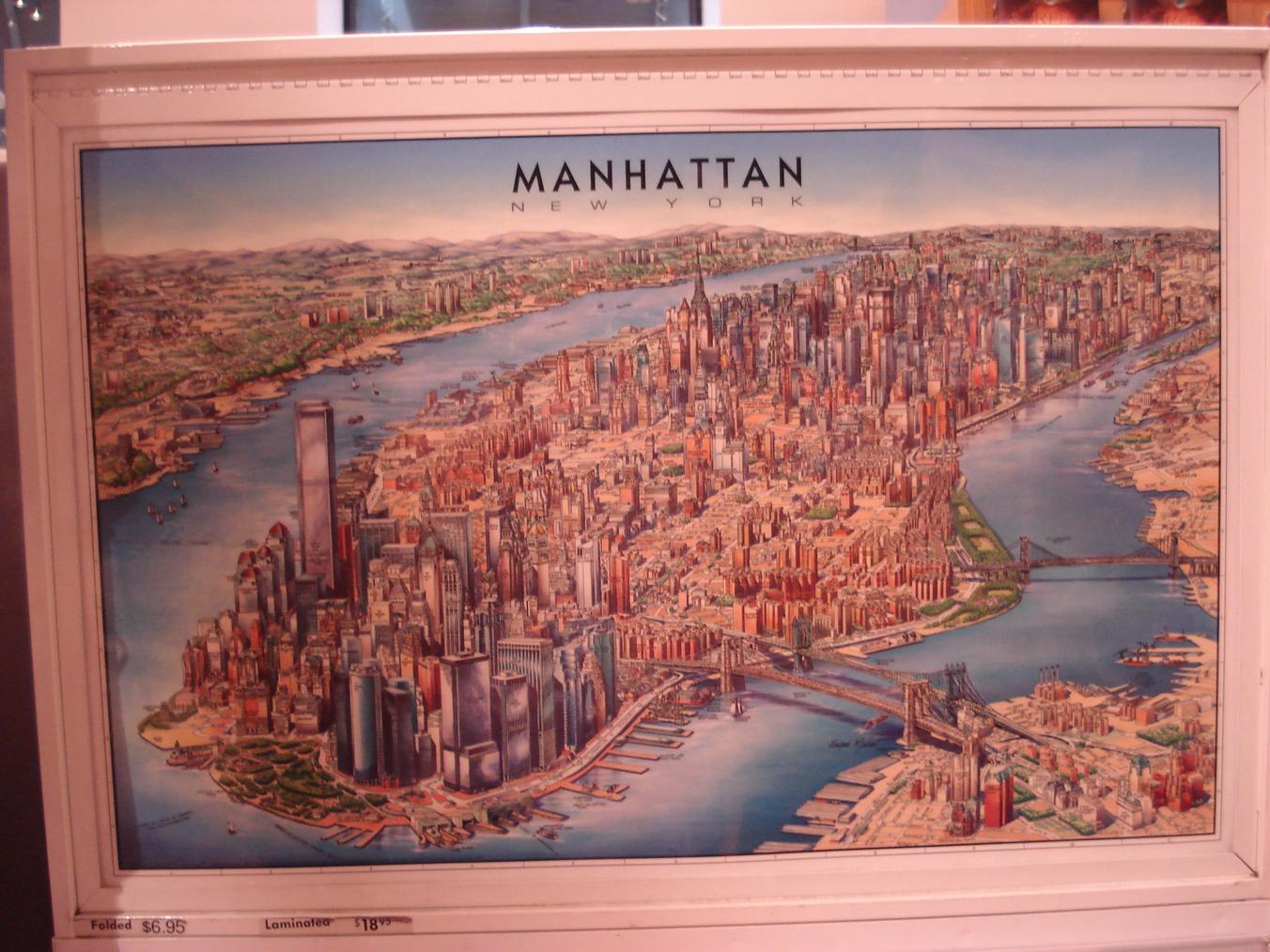 I'll leave you with that for now.