I promised that I'd share about our time with the Stoltes in New Jersey this past weekend. I can't believe it's already Wednesday — and I'm only getting around to this now.
Public transport around here is really good. We took two subways to the Port Authority bus station, and then a New Jersey transit bus to Pompton Plains, which is considered to be a suburb of Jersey City, if I'm not mistaken. All up it took just under 2 hours to get there. It was amazing to notice the immediate change in the landscape as we came out of the tunnel into New Jersey — suddenly there was open spaces and lots of grass and trees. You forget just how incredibly densely built-up and populated NYC is! The bus ride was lovely and Marica and Ben had a great time looking out the window and talking about all they saw. Esther fell asleep on me almost immediately and only woke up near the end of the trip. I never cease to be amazed at what an easy baby she is! But I digress. The bus dropped us off and we waited for about 2 minutes for JanErik. We could spot their Tank from quite a distance away, and I was surprised that I felt like crying at the prospect of seeing someone I know!
JanErik and Georgina and their kids are in New Jersey for 10 weeks over the summer doing a placement (ugh, I forgot what you call it for ministers-in-training again) at the church there. They're staying in a great big house with the biggest lounge in the universe that's got these really cool bean bags that are the size of a bed. You can imagine the great fun kids have with that!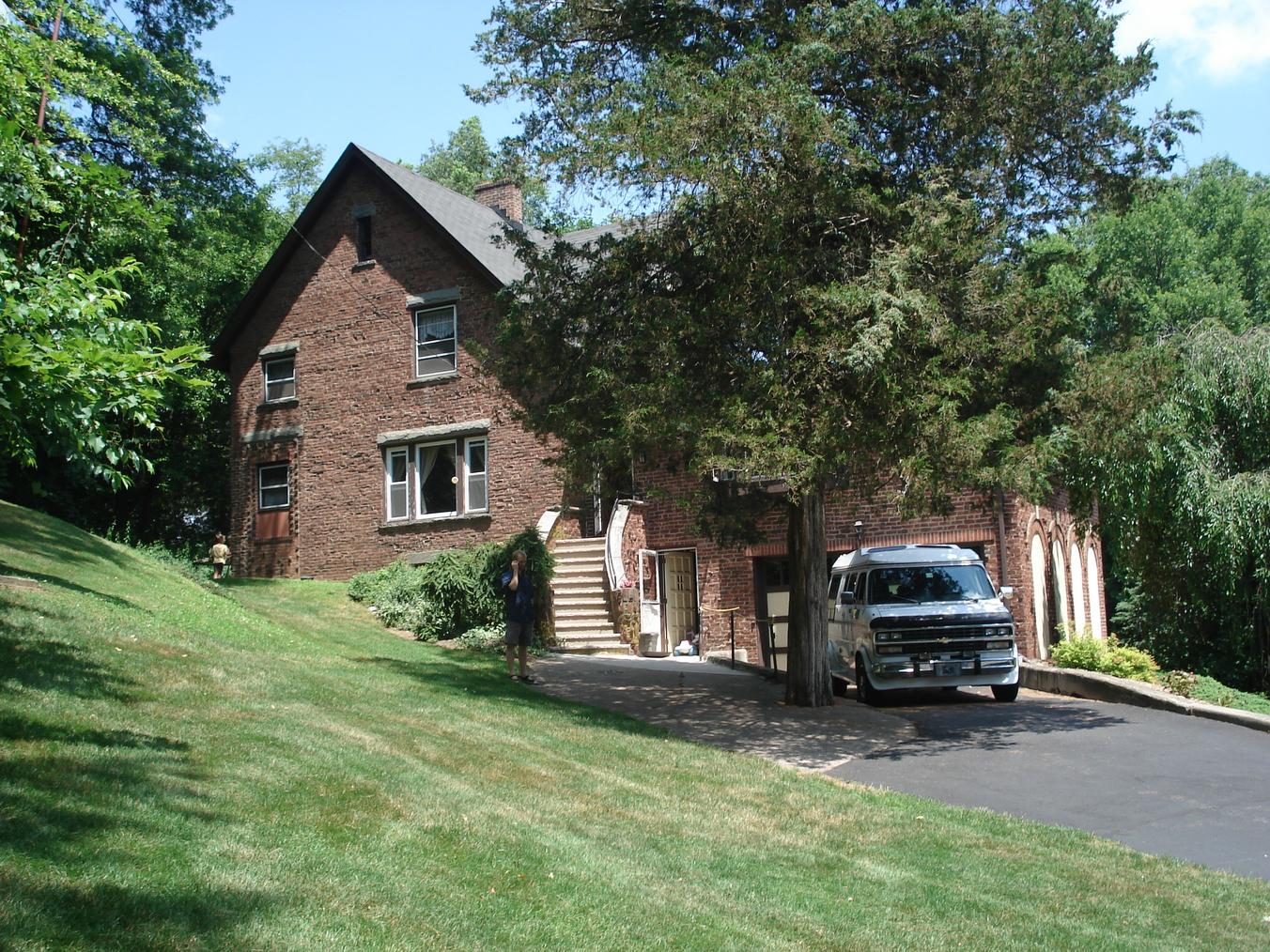 All in all we had a really, really nice weekend. Saturday morning was spent drinking tea and catching up, that afternoon we went to the 'beach' — a local man-made, well, pond. :-) But it was lovely and cool and all the kids had a ball (the adults too, I think!).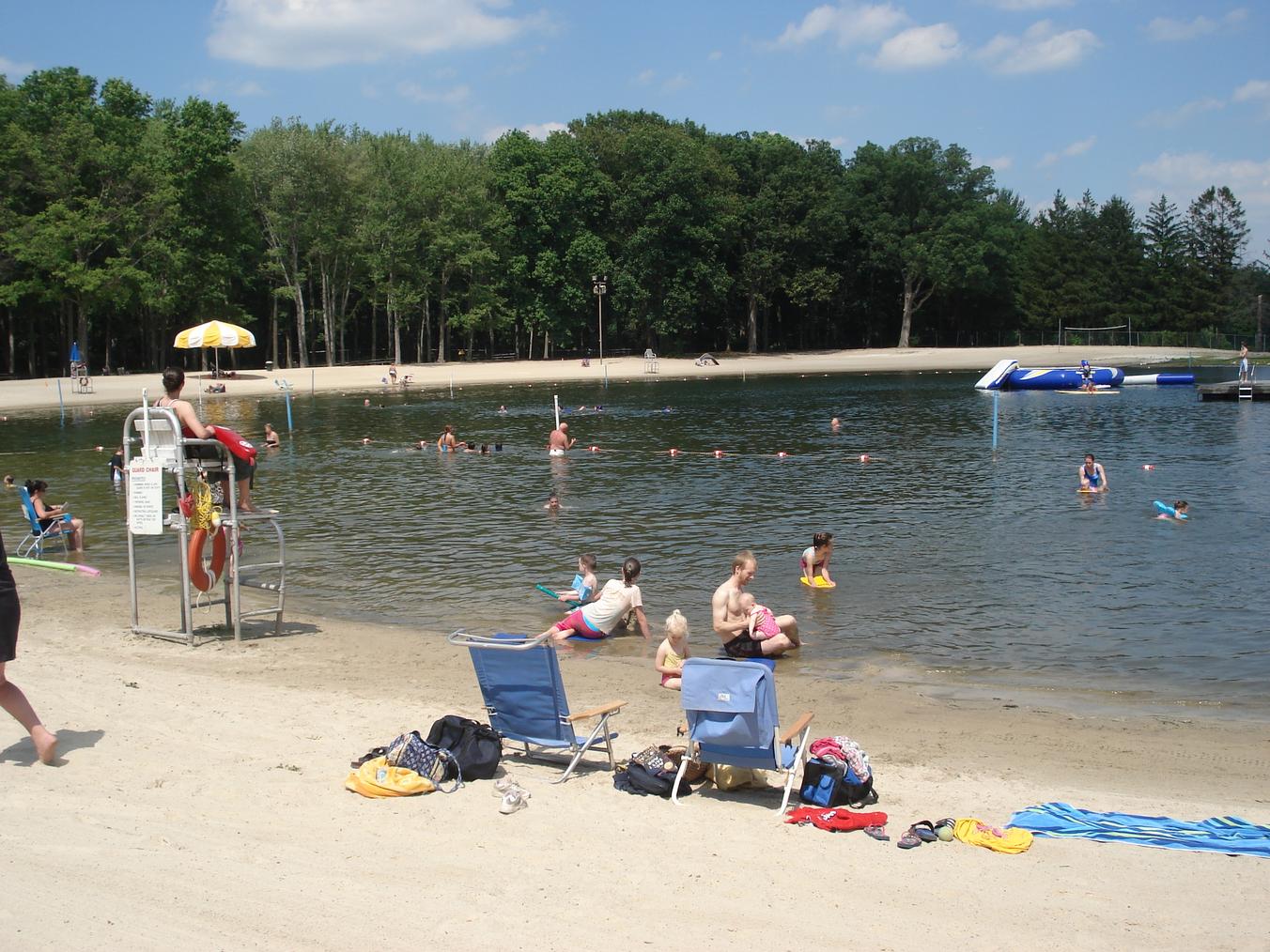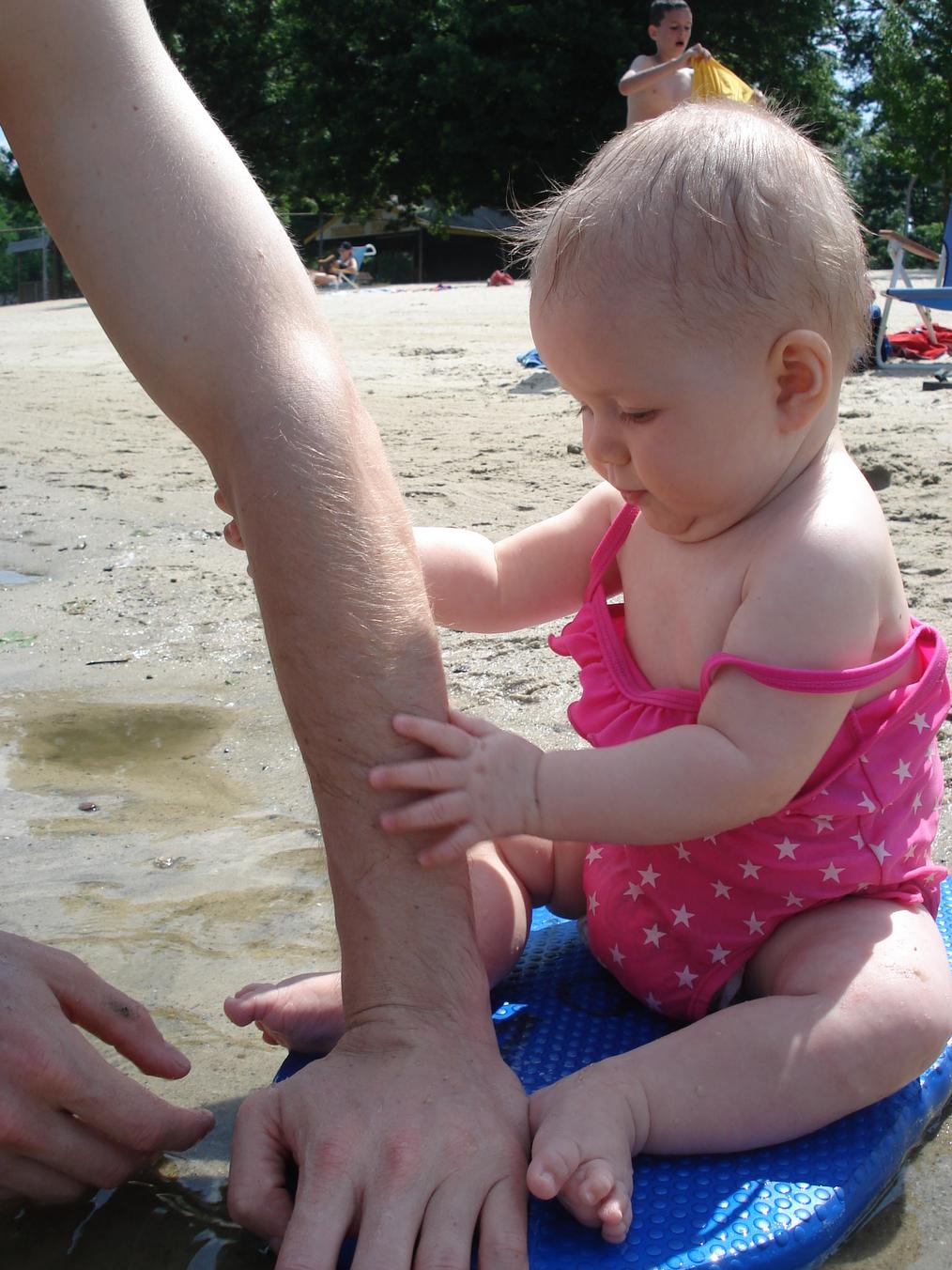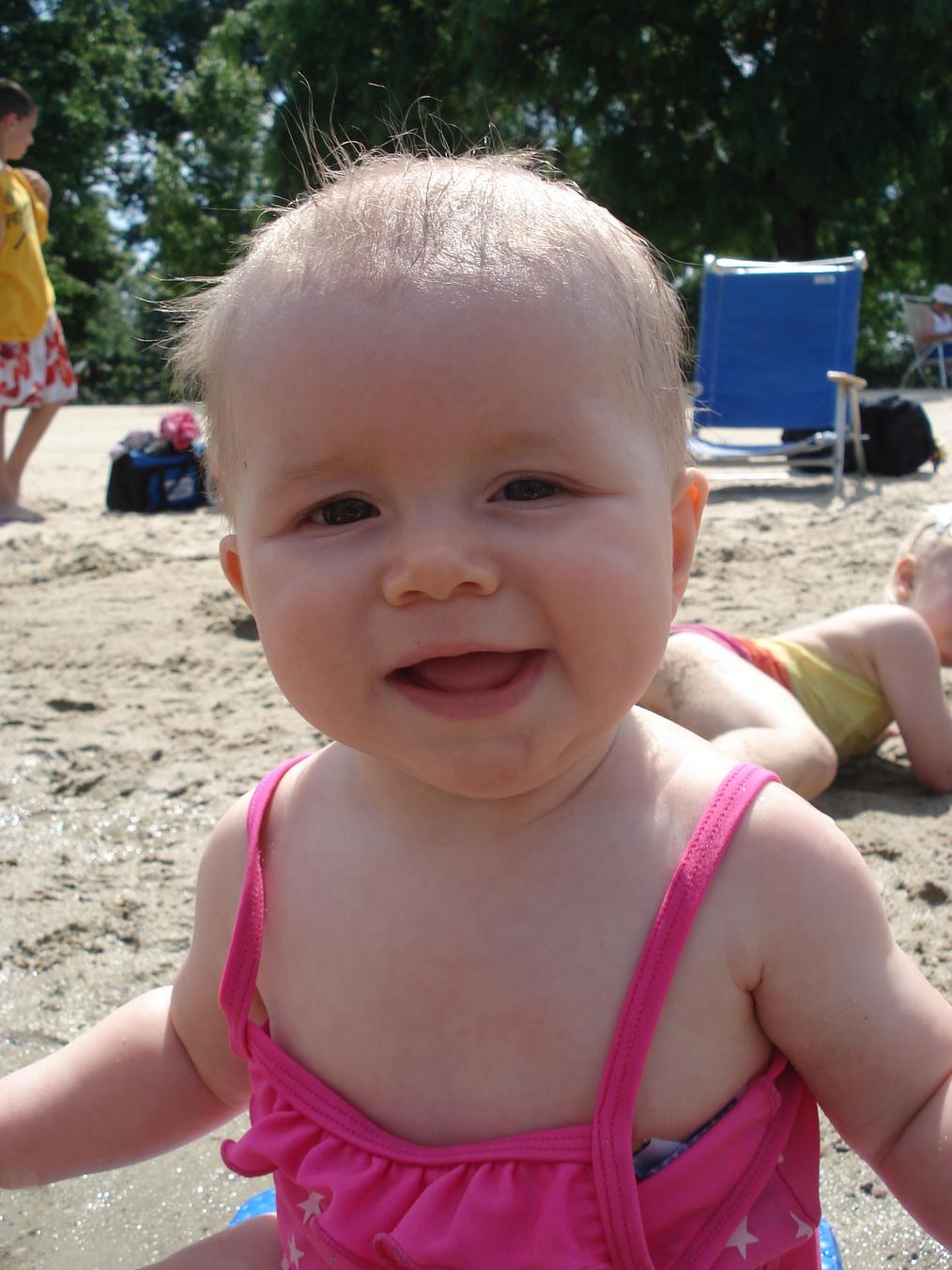 We had some great Georgina-made lunches and dinners on their back lawn. The kids also discovered some berries back there weren't poisonous after I ate some and didn't die, and so great fun ensued with making 'jam' (crushing berries and putting it on bread).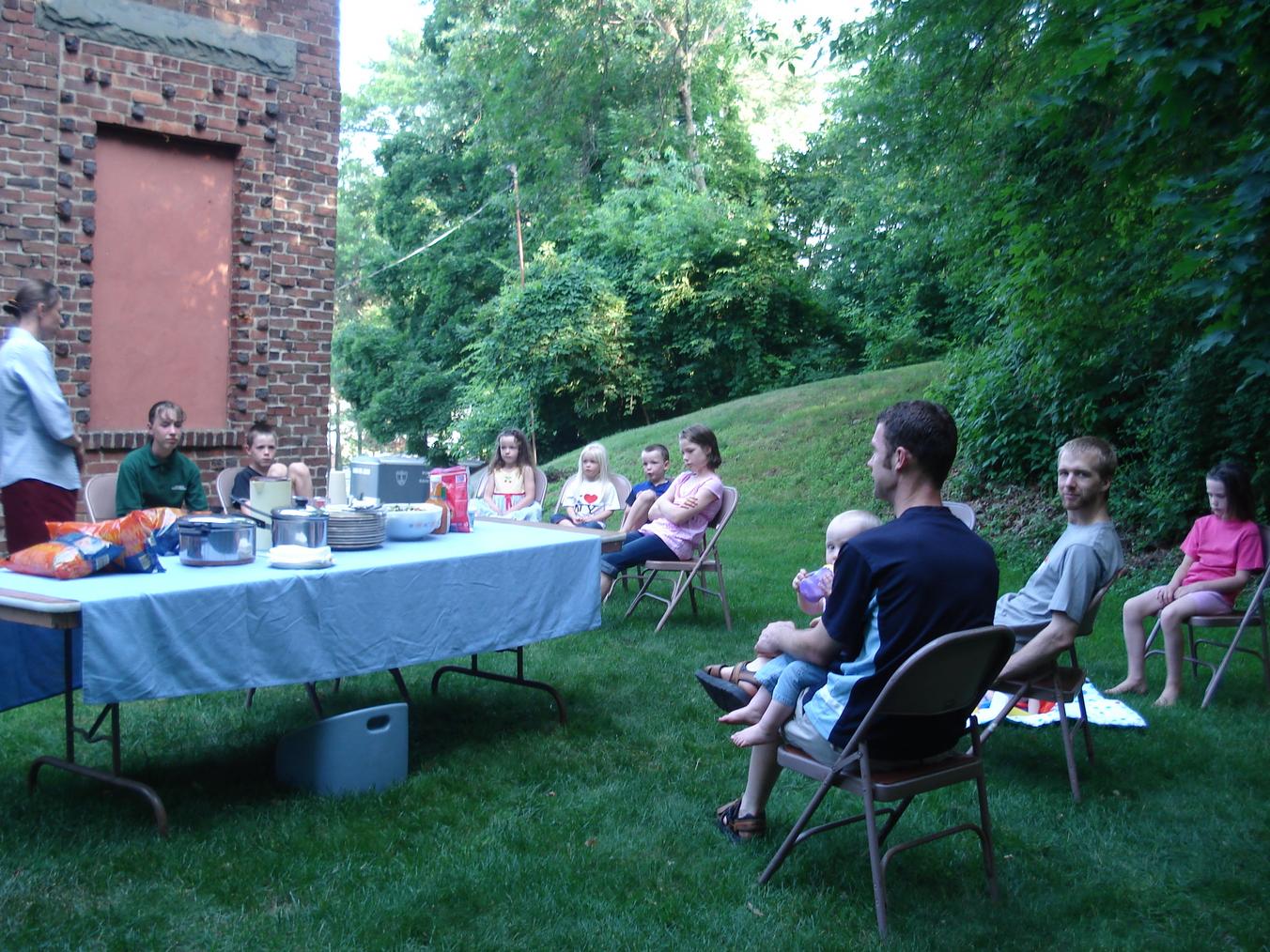 There were also quite a few pool games, friendly banter, serious discussions and a fair bit of reminiscing.
On Sunday evening we had the privilege to hear JanErik preach. To see the kind-hearted dairy farmer from Masterton stand behind the pulpit preaching a convicting sermon with boldness and clarity was such a blessing. I'm still mulling over his sermon — the text was Philippians 1:21: "For to me, to live is Christ and to die is gain." I was so challenged, because often for me to live is not Christ, but so many things and people and circumstances…
The Stoltes:
From left to right: JanErik with Georgia on his lap, Juliette, Phillip, Rebekkah, Johanna, Jake, Emmaleigh and Georgina.
Coming back to NYC was a bit hard, to be honest. We had a great time catching up, comparing notes on all the unusual things here in the States, hearing a familiar accent and the kids had a great time playing too. But now we're back and life carries on. :-) It looks promising that we might just have an apartment. We hope to sign the lease on Saturday, but knowing the NYC rental market, anything can still happen. But we'll keep you in the loop.